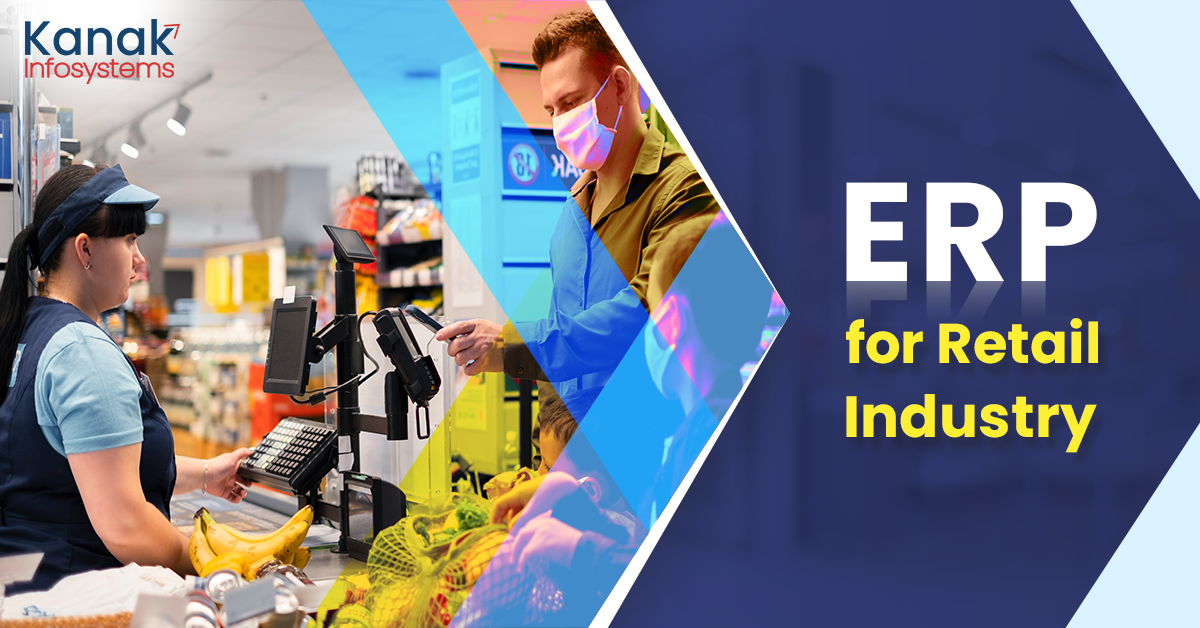 ERP for Retail Industry
What is an ERP system?
ERP or Enterprise Resource Planning is a Technical Solution that helps businesses to automate their functional processes. It consolidates all the scattered information into a single and unified database for efficient and smooth management of your business operations. 
The use of ERP first originated in Manufacturing but is steadily evolving into other industries as well, including Retail Management. 
ERPs are usually modules or applications based with each of its modules/apps dedicated to one specific business operation. By combining and integrating all of them together, the data is well organized and is presented accurately from one end to the other and also gives the employees and the admins/bosses access to the information and functionality in order to do their jobs efficiently and effectively.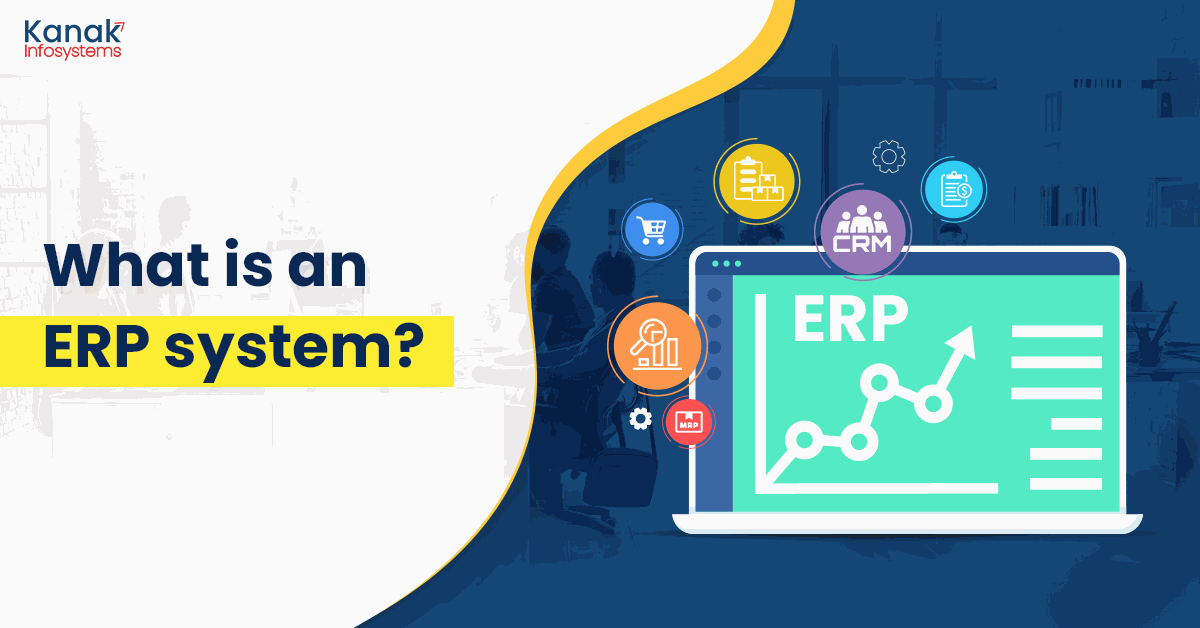 An ERP is designed to cover almost all areas of your business processes:
1. Product Planning and Costing
2. Manufacturing or Service Delivery 
3. Marketing and Sales
5. Shipping and Payment
6. CRM and HR Management
And the best advantage of having an ERP for your Retail business is that with centralized data and functionality, your retail store is able to accumulate and disseminate information and perform tasks from each section seamlessly. 
ERP for Retail Store
Using an  ERP for a Retail Store could provide you will a lot of advantages, following are some of the areas in which you can benefit from using an ERP:

1. Enhances Customer Engagement- with a well-managed and efficient Customer Relationship Management (CRM) tool, you would be able to observe and manage your customer data, demographics, demands, feedbacks and other critical KPIs.
These features will ensure you efficiently strive to maintain current clients alongwith developing new strategies to grow your client base.
A CRM would allow you to have an integrated view of your customers, and the possible hurdles in your customer services. It will collect and store information about the customer purchases which would further allow you to identify patterns and offer a much more personalized experience. 
You will also be able to detect your high-value customers and offer rewards to them by running loyalty programs. 
2. Inventory Management- with an Inventory Management system, you would be able to maintain available stock and plan and strategize for further vital stocking of goods. A good inventory management system would also allow you to manage your orders. It will also overlook your shipping, tracking and purchasing of the goods.
A good Inventory Management system will allow you to maintain optimal levels of the stock, a steady flow of items in-and-out of the warehouse and it will also help you in ensuring that you have adequate stock to fulfill the orders and make transactions.
You would also be able to track the expiry dates for perishable products and can also opt for notifications for the same. 
3. Purchase and Vendor Management- an effective ERP System would allow you to set up procurement rules, set up your suppliers for the products, manually generate a requisition or configure it for automatic generation. 
With an ERP for your retail business, you can also configure purchase approvals at different levels and handle multiple price lists for the products. 
You can also ask suppliers to submit quotations for the products, and once you have them in your  system, you can compare and choose the most suitable vendor.
4. Store and Warehouse Operations- a Retail ERP will help you streamline your store and warehouse operations since it supports the creation of multiple warehouses and stores.
These would be linked to one another and the warehouses are divided into zones to handle management processes since merchandising, market analysis, managing inventory and numerous other functions are shadowed under the store operations and are a critical part of the retail chain. 
Revamp Your Retail with ERP! 🛍️ Ready to modernize your business?
Get a FREE consultation today!
5. Finance Management- the Finance Management of an ERP software will help you implement and manage the overall budget planning tasks of your organization.
You will be able to manage budgets from the finance department head or accountants who are actually dealing with the finance of your organization. And they will also have the access to the information that would be relevant for them. 
You would also be able to track your profits with the help of the features available in the finance management modules. You will be able to generate accurate reports, get into the insights of the journal entries, reconcile multiple bank accounts and get accurate analysis on the gathered information.
6. Supply Chain Management- for a smooth transition of products from your vendors to your warehouse and then to your store and finally to your customer's doorstep if you are shipping the product from your online store.
With the smooth integration between your supply chain management and inventory management, you would be able to see where your products are and you will also be able to fulfill the customer orders from any of your warehouses. 
7. Sales Reporting and Analytics- with the help of a sales module, you would be able to see your orders, sales, products wise and compiled revenue, and much more functionalities on your dashboard.
A sales module would allow you to identify the most selling item and the revenue earners becomes easy along with finding out the slow-moving products. You would also be able to devise marketing and promotional strategies to generate more sales which are more data driven and get much more desired results.
An ERP for retail would include Reporting, Analytics and a personalized Dashboard to make the entire process smoother and efficient. 
8. Point of Sale System- a POS is the electronic Cash Register which also includes card and digitized payments. It is the final checkout of a store, and the receipts of them are either generated manually or digitally.
A POS system allows you to automate the entire transaction while making a sale, making it error-free and smooth. It will also help you in further recording the sales and the customer data for the future references.
A very basic POS system would include a cash register and a software to control and collect the data from the everyday transactions. You can always increase the efficiency of a POS System by incorporating the network of and including card readers and barcode scanners.
A POS system that would maintain and overlook your inventory and the ongoing buying trends will help you avoid customer service restrictions, situations of being out-of-stock, and the current market-consumer behaviour. 
And the new cloud-based POS are now covering the entire market since they are efficient in management of the entire purchase record and the tracking and processing of the multiple purchases. 
9. Integration with E-commerce - in the digital era that we live in, retailers who don't have an online presence are missing out on business. Nowadays, more and more people are preferring to shop online from the comfort of their homes.
However, having an E-Commerce store is not a child's play. Integrating your E-commerce store with your ERP would be a great way to function more efficiently and reduce data redundancy, avoid errors, boost productivity, manage costs, improve customer's buying experience and get analytical data and reports. 
Also Read:- The Ultimate Top 10 ERP Solutions For Retail Businesses
Implementing an ERP
Here are some of the signs which signals you to implement an ERP:
1. Your business processes are becoming more complex to manage.
2. Your marketing and sales department don't have information about your customers or your inventory.
3. You are relying too heavily on paper documentation.
4. You are spending more time and effort on administrative duties like creating reports and analyzing data.
5. Scattered information is becoming a bottleneck. You have multiple data in different departments and stores which aren't cumulated and integrated.
6. You have a higher error rate of order-to-cash processes.
7. Your business is stagnant, customers aren't completely satisfied and you are facing out-of-stock situations.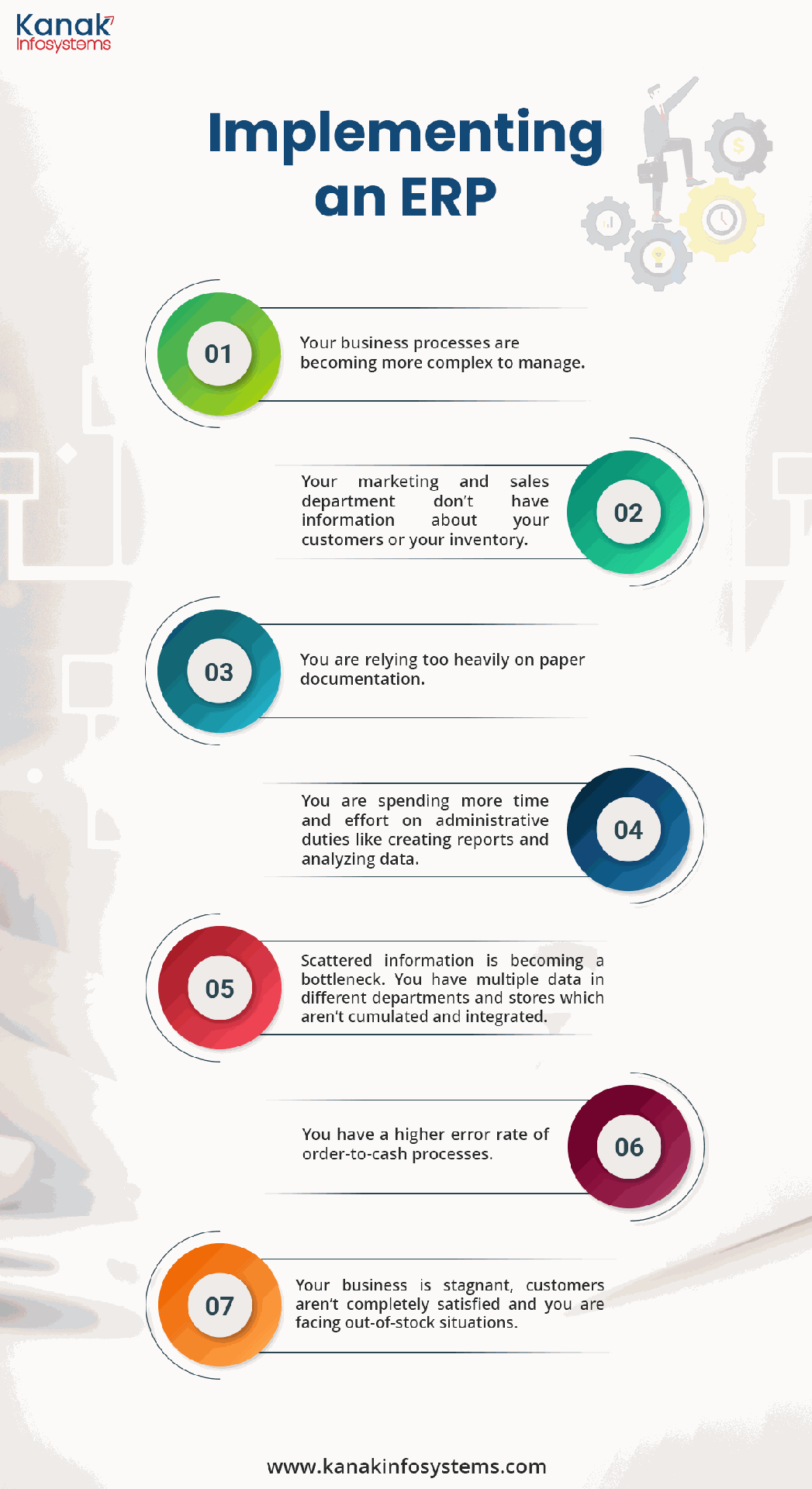 Wrapping Up
Unlike the common notion, ERPs are not a luxury but a necessity if you are serious about boosting your sales and growth. From performing sales transactions to managing the inventory to maintaining the client relationship and experience, a well-implemented and integrated ERP would easify the overall management of your Retail Store.
With the rapid transformations in the market and the consumer behaviour, an ERP ensures you have a strong foothold in the market and a loyal customer base.
Frequently Asked Questions
An ERP software would help you automate the entire functioning of your Retail Store. It will provide all the scattered information and data on a unified suite. It will also help you in keeping up with the changing customer demands and increasing competition.
ERPNext and Odoo, the most famous Open Source ERPs are considered to be the best for a retail business. That is so, because, both these softwares are robust while being easy to use and very budget-friendly.
An ERP would help you keep a track of the customer demands, the latest sale trends, generate feedback from your customer, maintain your inventory to avoid the no stock situations, and further deliver the goods to the customers on time. All these little things together impact the overall customer experience.
Leave a Comment
---
Your email address will not be published.
Your comment is under review by our moderation team.