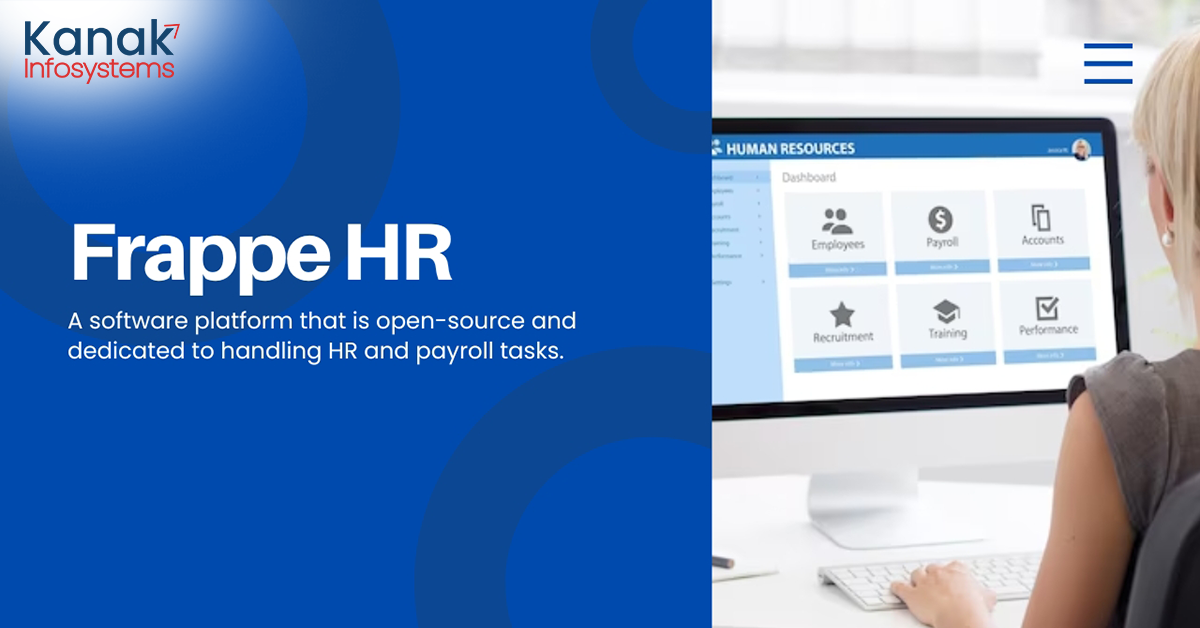 Frappe HR- Open Human Resource and Payroll Software

What is Frappe HR? - Frappe HR is an open-source and user friendly Human Resource and Payroll Software to minimize human effort and increase efficiency. An HR and Payroll software acts as a bridge between the employers and the employees. 
To maximize operational efficiency- firms- big or small, are turning towards such software.
Frappe HR allows the user to maintain a complete employee database including contact information, attendance, performance, salary details, performance evaluation, leaves and appraisal records of the employees. 
"The most distinctive feature of Frappe HR and Payroll is processing the  payroll using payroll entry to generate salary slips. Most business users have complex tax rules, and they need records for maintaining it from employees."
Also Read: ERPNext - Everything you need to know about it
Why do you need HR software?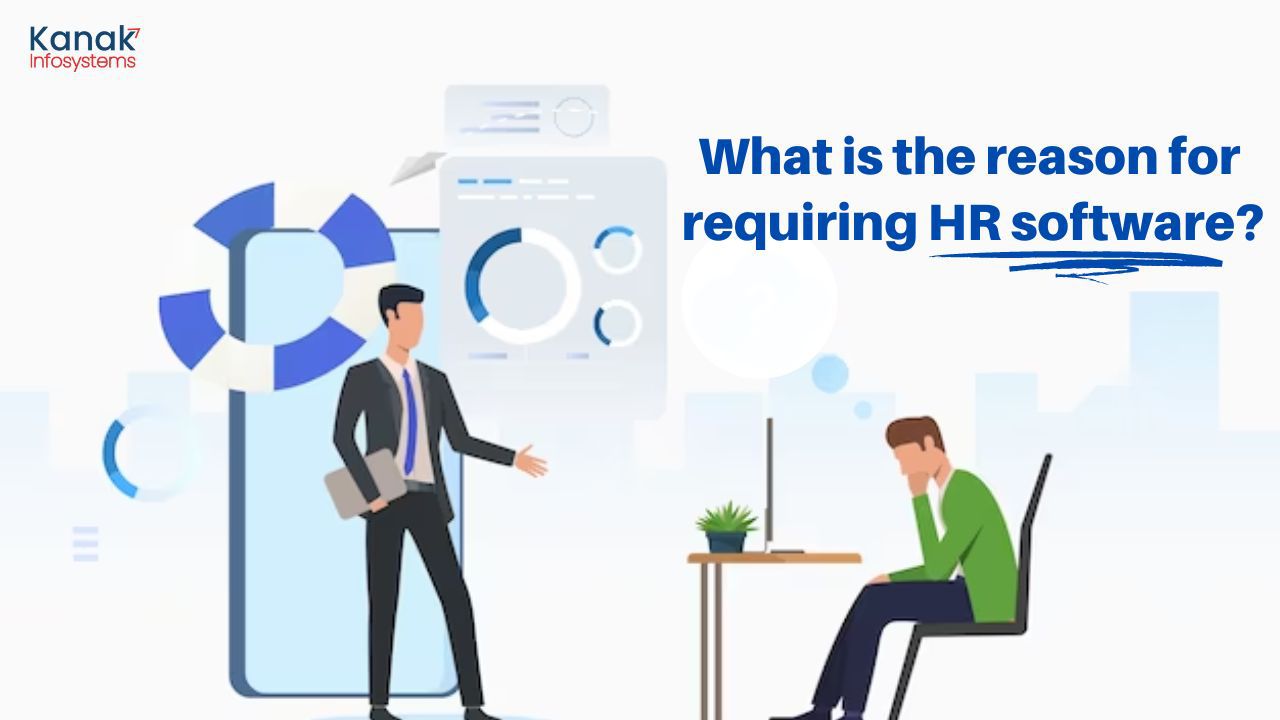 HR Applications are the epicenter of an organization's potential to manage the cumulative productivity and culture while managing and balancing out the sensitive data. 
The Benefits of having a HR software include-


Efficiency and Productivity- An HR software will help you automate your tasks that may take up a lot of your time and human effort. HR professionals would be able to focus more on value-added projects rather than putting most of their time and effort into tasks like data collecting.

Employee Experience- Having an HR Software will help you bridge the gap between the heads of the organization and their employees. An HR Software will help you with tools like surveys that will help you gain insights about your employees and their experience in the organization.

Reduced Errors- Having a software will automate your tasks and will minimize the chances of making errors. Automating your payroll will help you eradicate manual data entry errors. 

What does Frappe HR offer?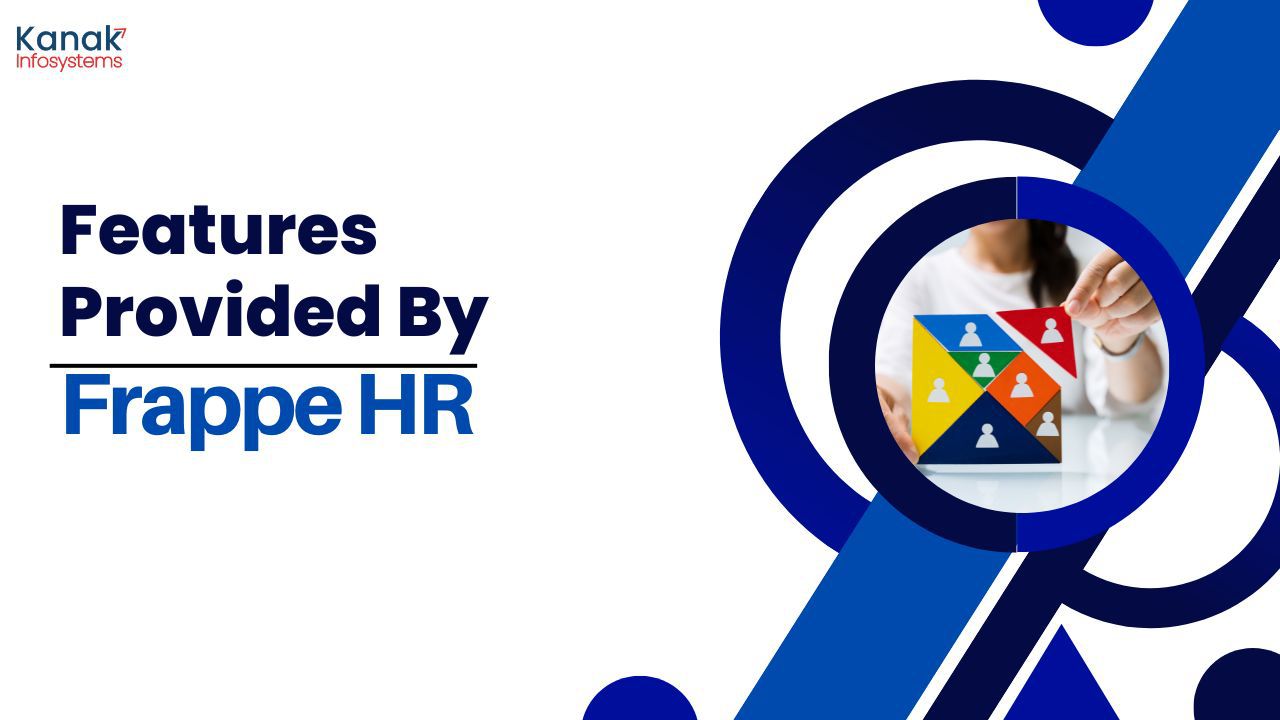 Recruitment
For a growing company, it is very important to keep a smooth recruitment process. And, with Frappe HR, you get just that!
1) Staffing Plan: the admins would be able to create a staffing plan to structure, plan and manage the organization's manpower as needed.
2) Job Opening: you would be able to meet your hiring needs by creating vacancies for the roles you need to hire for.
3) Job Applicant: Maintain and manage a comprehensive list of applicants, out of which you can choose the one that best fits the requirements.
4) Interviews: Frappe HR helps you organize and schedule interviews, either through video or in-person.
5) Job Offer: Frappe helps you complete the final hiring steps by sending out offers to viable applicants, to hire them in your company.
6) Recruitment Analytics: Frappe HR will also provide you with on-time analytics to measure the metrics and success of your Hiring Process.
Employee Lifecycle
From onboarding to exits, Frappe HR got you all covered.
1) Onboarding: Create department or designation-wise onboarding templates for defining task assignments.
2) Exits: You can make use of processes like separation tasks, exit interviews, full and final settlement, etc. which makes the entire exit process smooth.
3) Promotions and Transfers: You can reward your best-performing employees with promotions and manage company/department-wise transfers seamlessly. Frappe HR would help you maintain an internal work history to record your employee's journey within your organization.
4) Grievance: Make your employees feel heard and valued. Manage grievance reporting and resolution by providing your employees a platform to express discomfort, be it with a teammate, department, or the company.
5) Employee Reminders: Frappe HR would also provide you with birthday or work anniversary reminders for your employees. And advance holiday reminders will help you plan your next vacation.
Ready to enhance employee engagement and retention?Try Frappe HR's innovative HR solutions today.
Shift, Time and Attendance
You no longer need to operate on tedious excel sheets and shift registers. Frappe HR will provide you with the most needed tools to manage your daily check-ins in a completely automated process.
1) Attendance Tools: you can easily manage bulk attendance with the robust tools. Allow employees to put in Attendance Requests when they are working from home or out-of-office.
2) Check-in: Frappe HR provides you with the most user-friendly interface. Checking in becomes just as satisfying as checking out. Integrate your biometric device to push every check-in and check-out to Frappe HR.
3) Auto- Attendance: Define shifts with auto attendance settings and leave it up to Frappe HR and your biometric device to manage attendance for your employees.
4) Shift Assignment: with Frappe HR you can Allow employees to manage various shifts, be it for them or their team. Manage shift requests and visualize schedules using the shift calendar.
5) Attendance Reports: Frappe HR will allow you to maintain the records for total present/absent days, late entries, early exits and leaves taken for each type.
Leave Management
Allocate, apply, track, and manage leaves with zero hassle. Manage holidays, complex leave policies, and set entitlements in a fast, efficient, and user-friendly way.
1) Leave Policy: You can Configure your leave policies with a rich set of rules to suit your work culture- Be it basic leaves, earned leaves, or leave without pay- quickly assign policies to employees in bulk.
2) Leave Calendar: Your employees can Apply for your days off with the help of the leave calendar.
3) Leave Application: employees will see an instant leave balance summary while applying for a leave. And admin can Manage leave applications with custom workflows and keep their team in the loop with notifications.
4) Holiday List- Allow your employees to view an annual calendar of fixed and optional holidays that are available to them on Frappe HR.
5) Leave Encashment: Configure salary components and encashment rules. Easily manage leave encashments for your employees with Frappe HR's payroll engine.
6)Leave Balance Reports- With Frappe HR, you will get Intuitive leave balance reports with filters for drill-down to quickly get an overview of opening balance with carry-forwarded leaves, new allocations, taken and expired leaves, and closing balance.
How does Frappe HR help with the payroll?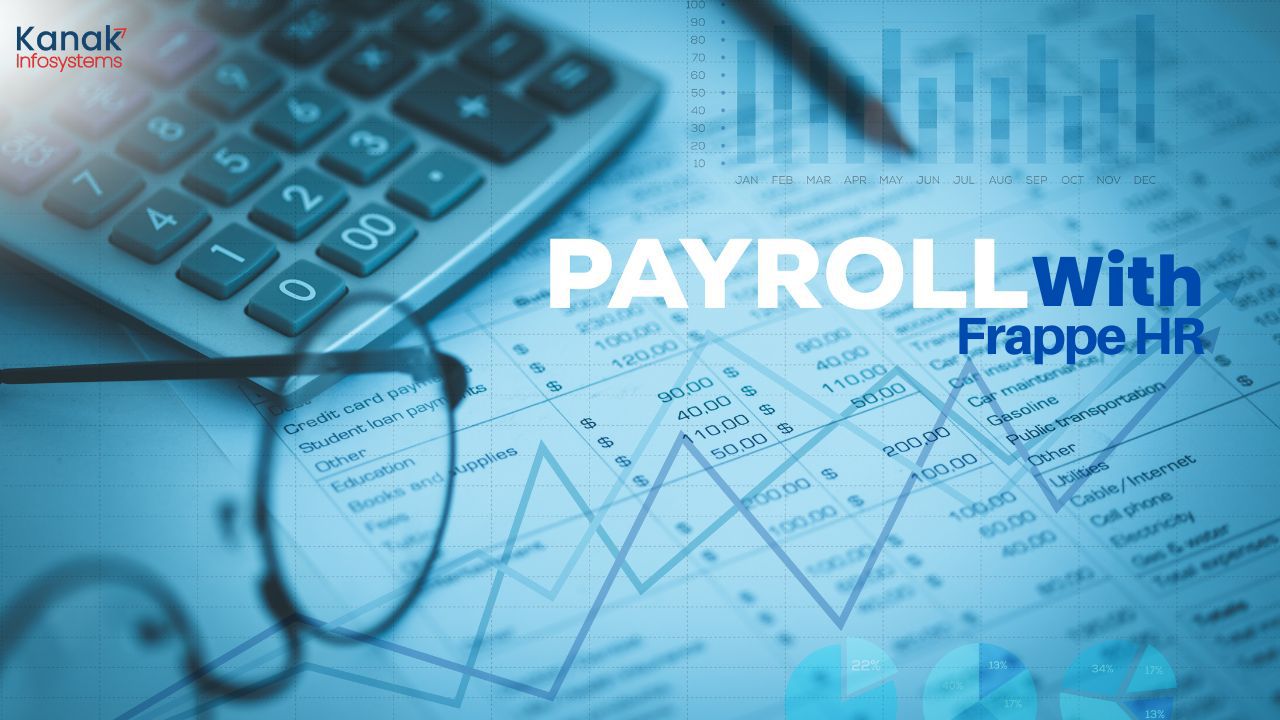 Frappe HR and Payroll is a combination software. They are integrated with each other for smooth work processing.
Let's talk about the payroll features of Frappe HR:
1) Payroll  Setup- under the database of each employee, the salary is a fixed amount of money or compensation paid to an employee by an employer in return for the work performed. Payroll is the administration of financial records of employees' salaries, wages, net pay, bonuses, and more.
2) Payroll Period- You can maintain the payroll period in this software easily. The payroll period helps the user to define tax slabs applicable for the period. 
3) Easy Management- you can easily manage the salary structure to bulk processing payroll of employees. 
Also Read: How To Configure Email Account In ERPNext
4) Income Tax Slab- Income Tax Slab is the document that defines income tax rates based on different taxable income slabs. Frappe HR and Payroll provides multiple Income Tax Slabs and links them to the employee's salary structure via Salary Structure Assignments. 
5) Salary Components- The basic wages, allowances, arrears, and other components can be managed by the salary paid to the employees. 
6) Maintain Salary Structure- these are the details of the salary being offered to an Employee, in terms of the division and deductions of different components constituting the compensation. Frappe HR will help you  define the Earnings and Deductions of the Salary Structure, Payroll frequency, and Payment Mode.
7) Salary Slip- it is the document which is filed and provided to the employee mentioning all the details of his compensation and deductions. 
8) Payroll Entry-  In Frappe HR, payroll entry enables bulk processing of employees' payroll. 
9) Employee Incentive- Employee Incentives are the compensation which helps in  motivating employee performance additionally from the usual salary. Frappe HR allows the user to create Employee Incentives as and when it is required for a particular payroll entry. 
Some Of The Other Features Of Frappe HR:
Completely Open Source - This feature of Frappe HR allows you to use it by integrating any application or software with it, as long as it fits your business needs. 

Simple to Use - It automates the tasks and balances out your processes. The Frappe HR solution helps you manage your complex workflows, structure your assignments and set up your payroll with efficiency.

Affordable and Inclusive - Frappe HR is accessed by everyone in the organization. Whether it is employees, admins or bosses. It delivers the best employee and HR experience at  affordable pricing. 

Upgradation - Frappe HR has frequent updates, consistent support, and a user-first approach.

Easy Navigation - With a simple UI, easy navigation, and efficient communication tracking, Frappe HR is one of the favorite HR and Payroll solutions in the market.
Join the growing number of businesses benefiting from Frappe HR's intuitive and user-friendly HR software. Start your free trial now.
Conclusion:
An HR and Payroll Software Solution helps you in eliminating the excessive paperwork, simplifying admin tasks, saves time and unnecessary errors, increases the overall productivity, helps you keep up with tax calculations and ensures data security.
If you think Frappe HR might fit your business needs or you want to explore the sea of features that Frappe HR offers... 

FAQ'S
1) What are the advantages of Frappe HR?
Frappe HR offers various benefits to its users, which is a 100% open-source, modern, user-friendly solution to drive excellence to the users. It simplifies the HR and Payroll operations with products crafted as per your needs.
This tool is easy to use and manage, as it can be easily customized as per your business operations. The cost of the Frappe HR module is affordable and has powerful navigation. 

2) Is frappe HR completely open source?
Yes, Frappe HR is a 100% open-source, modern, and easy-to-use HR, and payroll software solution for all companies. It simplifies your HR and payroll operations with a product crafted as per your needs.   
3) Can we integrate smart cards, and biometric systems with Frappe HR?
Yes, this system is flexible enough to integrate with various biometric systems such as Zkteco etc.
4) How much per user does it cost?
There is no per user cost for Frappe HR but Frappe offers very alluring hosting plans which are based on the no. of users but it can be hosted on any cloud otherwise and there is no per user based charge.
Check Here: Frappe Cloud hosting pricing
Leave a Comment
---
Your email address will not be published.
Your comment is under review by our moderation team.