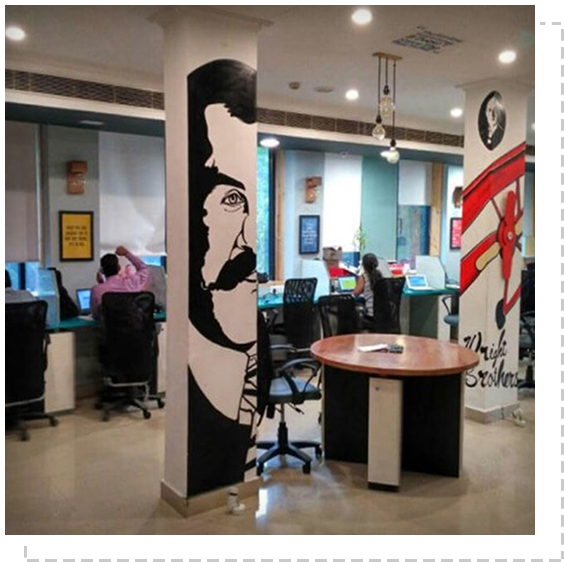 Hire Odoo (Open Source ERP) Developer
In modern times, technology is growing at a rapid pace, and so are the number of companies trying to capture a part of the market revenue. Due to the growth in the number of startups, there is also a growth in the demand for enterprise-wide solutions such as ERP and CRM applications.
Odoo is one such open-source application that contains a variety of enterprise management application. Some areas that Odoo can easily streamline for your company are manufacturing, Finance and Accounting, Sale and Purchase, Customer Relationship Management, Human Resource, Planning, Point of Sale, E-commerce, Project Management, and so much more. Apart from its basic modules, Odoo has more than 14,000 third party apps/plugins on its play store.
In the past, IT professionals who had either only technical skills or functional skills were enough. Today, however, companies require an individual that possesses both technical as well as functional skills (a.k.a. techno-functional professional). Therefore, it is important to hire Odoo Expert for proper development and implementation.
What our Dedicated Odoo Developer Do for You?
If you have decided to implement a customized Odoo solution in your organization, you know that it is important that the solution should be reliable, robust, error-free and secure. Creating and maintaining a full-fledged Enterprise system is very high quality as well as a high-risk task.
To be able to create customized applications that are easily scalable, it is crucial to hire professional Odoo Developer. It requires a professional to be highly skilled in Odoo Development, has deep knowledge of the tools, technologies, and methodologies of the system, as well as has the ability to handle and mitigate risks.
Therefore, it is always recommended to always hire Odoo Expert who has tons of experience as the future of your company lies in their hands. If you hire Odoo Specialist, they can help you build business integrations and apps that are best suited for the needs of your company.
Who We Are?
Kanak Infosystems LLP. is a leading Odoo Development company and our team is filled with talented individuals who have a great experience with Odoo Development. Founded in 2012 and has over 7 years of industry experience, Kanak Infosystems LLP. has helped numerous companies in the past with successful Odoo Development projects.
We provide you with the best Open ERP Developer as well as the best Odoo ERP Techno Functionalist. We understand that time, security, budget, as well as protection of your data is very important to you. Therefore, when you hire Odoo Specialist from Kanak Infosystem LLP, you get assured great quality service from trained professionals.
Our Odoo Expert Team
Our Odoo Development team is trained to understand the business model of a company before offering a solution. After years of experience in the industry, we make sure to hire the very hard-working and talented individuals in our company.
After you start working with our Odoo Developer, you will see that our team is highly trained in all required Odoo Development skills such as: -
Understanding of Business Processes
In Depth Python Knowledge
Creation of Business Flow Models
Expertise in HTML, CSS, JavaScript, XML, and CSV
Comprehensive knowledge of Odoo App Store
PostgreSQL
Knowledge of API and Frameworks
Testing and Debugging Odoo Implementations
Our Methodology
Our Odoo Expert team will help you and your company to plan and develop an open-source Odoo system without much friction and in a relatively short time. We do this by following a standard guideline as follows: -
Sketching the entire Business Process Flow Diagram
Providing a chart of the application that must be installed
Helping you develop and implement this technology in your company
Integrating it with your company's existing workflow
Testing and debugging of the custom Odoo solution.
Our Expert Odoo Professionals can even edit, enhance, and customize existing source code as per your requirements.
Contact Us for The Following Odoo Services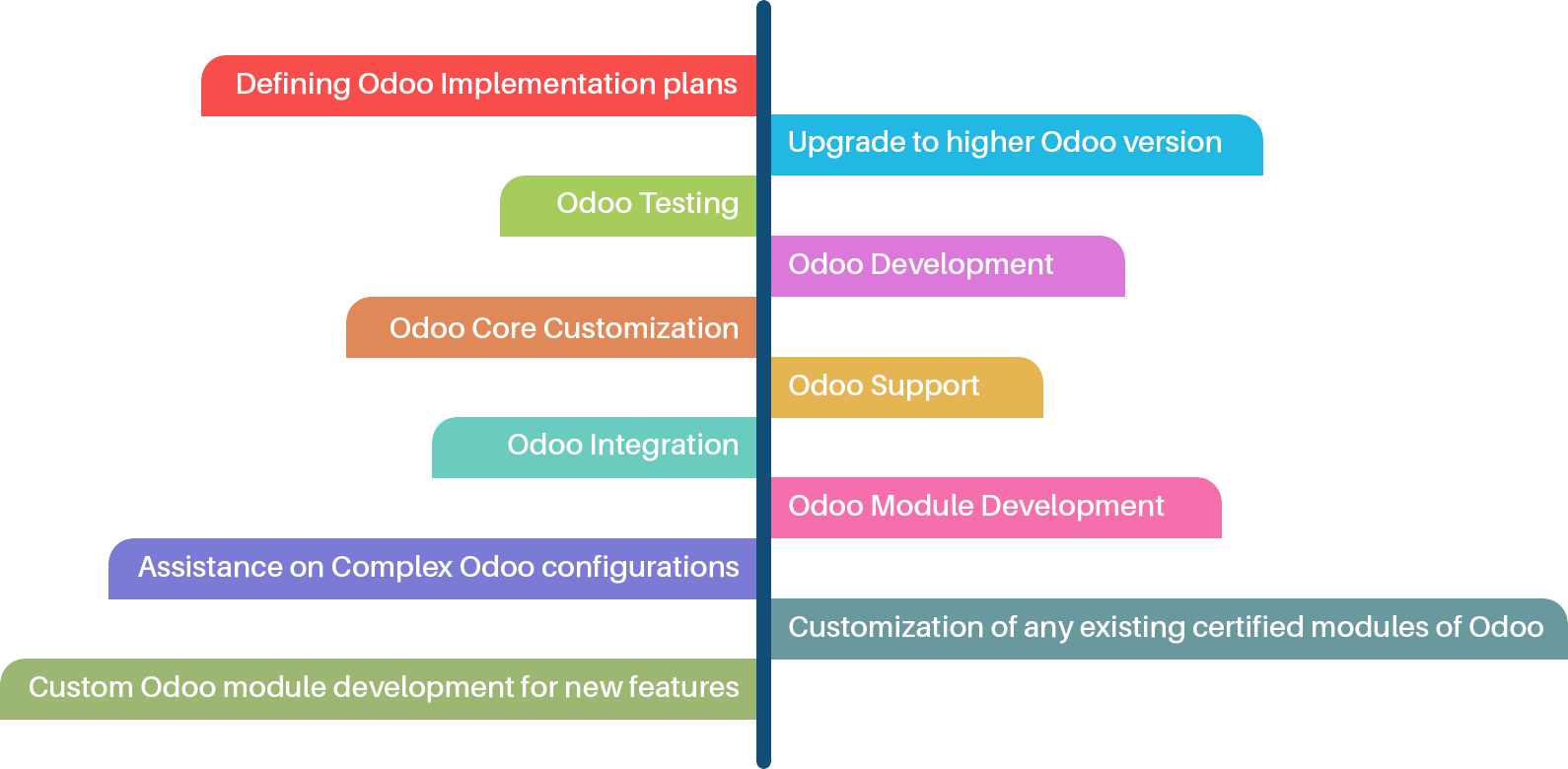 Hire Odoo Developer from Kanak Infosystems LLP. and get your custom Open ERP solution designed today!
frequently asked questions
1. Why hire from Kanak ?
2. Benefits of hiring a dedicated resource ?
3. Who has the source code ownership and reselling rights?
4. How many hrs. in a month a resource usually spends?
5. What timings are followed by the resources?
6. Can you also provide resources onsite?
7. Do you sign an NDA ?
8. How long does it takes usually to get things started supposingly we pay today ?
9. Can we use any tracker to track the hrs. ?
10. What are the ways of communication with the developer ?
11. Can the resource work on team viewer ?
12. What are payment terms ?
13. Do you provide any test period to try the dedicated resource services ?
14. Can Kanak take gurantee to refund the whole amount if the services are not at all satisfying ?