NetSuite Implementation
When it comes to business transition via cloud-native technologies, NetSuite implementation is one such service that has helped many companies do it with the least hassle. The world's most widely deployed cloud ERP solution-NetSuite- comes with adaptive technology that fits into businesses of all sizes, particularly SMEs, and helps unlock more growth opportunities.
Home
Netsuite Implementation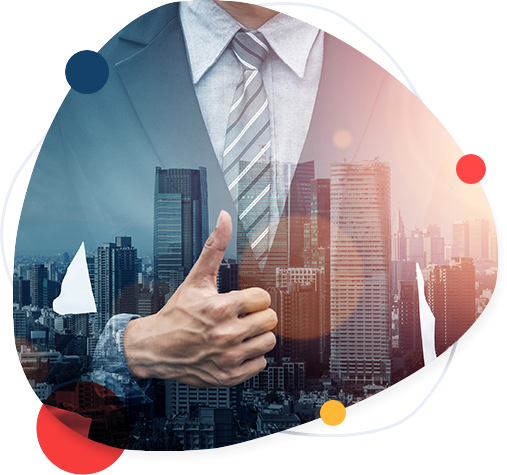 Key Steps to NetSuite Implementation
Every business operation is identical and different from one another, and hence, every ERP implementation is disparate. However, it follows a similar strategy, phases, and technology base to assist organizations in going through the post-purchase and adapting to an inventive cloud ERP solution. With every segment, there are some steps involved which companies need to follow to aggrandize business transition without any impediments and ensure continued success.
Step 1: Engage
This is a primary, inevitable, and highly crucial step were engaging with teams is involved. This forms the outline of your NetSuite implementation strategy. At this point, NetSuite implementation services cover engaging with ERP project teams of project managers, engineers, and management. They can go ahead with kick-off calls to discuss NetSuite implementation cost, timelines, and change management plans.
Step 2: Drive
This step involves creating actionable plans for the future deployment of the NetSuite ERP solution. For example, if you need customizations around your ERP, you can connect with a certified NetSuite implementation partner. They can develop a personalized or tailor-made solution to help you meet unique requirements across your business operations. Also, at this point, these partners plan for cloud-based applications provisions or licensing and build a training plan as well.
Step 3: Enable
The key objective in this step is to prepare the team and move ahead to the go-live event. At this point, your NetSuite partner can go with migrating critical data and putting the plans developed in the 'Drive' stage into action. These actions cover training of the in-house team, installation of the newly designed software solution, and test NetSuite implementation.
Step 4: Convert
This final step across NetSuite ERP implementation is upturning the switch. As a result, businesses can complete their final data migrations before they go-live date and grab ownership of the systems from their NetSuite implementation partner.
What Can Be A Good NetSuite Implementation Plan?
Any effective ERP execution plan requires a guide, which frequently comes as an agenda of errands that helps keep the venture plan moving along, from pre-execution exercises like exploration and necessities working to definite execution stages like upkeep and backing.
The client and seller need to work through the agenda components to guarantee that the ERP execution moves along as planned and gets the association ready for action proficiently.
NetSuite Implementation Checklist

Research
Engage with seller and association to begin post-buy actives.
Develop an ERP execution project group post-buy.
Document and inspect the current state of business cycles to distinguish usual issues and superfluous endeavors.
Set up opening shot assembles and repeating project conferences.
Initiate project plan advancement by laying out explicit objectives and destinations for the ERP execution.

Requirements
Finalize the task plan with the ERP project group.
Confirm execution availability with signoff of the task plan by the venture group and guiding panel.
Develop an information relocation system to guarantee that information is spotless and usable for the new ERP arrangement.
Develop a reinforcement and business coherence system for information.
Develop client enablement system for the preparation, everything being equal, and client gatherings.

Installation
Start ERP establishment of arrangement relevant to the new business process created through arranging exercises.
Start relocation of static starter information.
If necessary, get ready equipment and facilitate foundation and foster designs for information streams between offices.
Finish the establishment of programming and customizations.

Migration
Survey the precision of information being moved, guarantee that information is forward-thinking and clean without copies or mistakes.
Start information planning to stream uninhibitedly among offices and business fragments for forthcoming testing and go-live undertakings.

Testing
Start tests for all interfaces with client information to give an unmistakable comprehension of cycles.
Approve the acknowledgment of business cycles to guarantee all capacities and client bunches are running as arranged.
Investigate any unanticipated examples of mistakes that start through testing of framework and arrangement.

Training
Lead end-client preparing dependent on preparing plans laid out in the change the board plan.
Take charge of client change meetings with the merchant after the preparation to support reception and proprietorship.

Deployment
Plan for go-live occasion with definite cycle walkthroughs.
Design any extra parts and lead a cutover meeting for go-live.
Progress responsibility for from the seller with a go-live occasion.
Post-go-live subsequent preparation ought to be directed to guarantee complete client reception of the new frameworks.
Venture closeout meeting to be led present go-live on giving to post-execution support groups.
Support
Progress task to close out with help groups and change to the post-execution support groups.
Keep up with progressing upkeep and backing of programming through clients and clients preparing.
Post-execution steps start with assessing the task through KPI enhancements.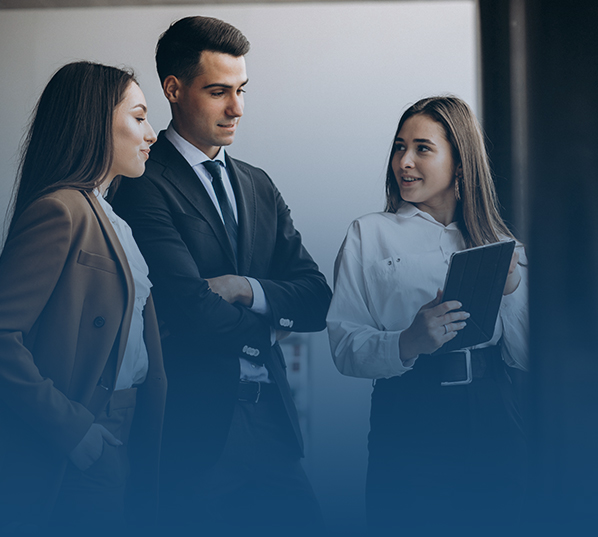 Overcome ERP Implementation Challenges with NetSuite implementation consultant
NetSuite implementation involves both human resources and technology. Accordingly, it may come across human-related challenges, including resistance to change and technical obstacles.
You can overcome the following implementation challenges in stipulated time if you connect with a certified NetSuite implementation partner and make the most of their expertise and experience.
Project Management
NetSuite implementation involves various stages: disclosure and arranging, plan, advancement, information movement, testing, arrangement, backing, and post-dispatch revives. Each step comes with fundamental assignments, and every aspect must be focused, which requires careful venture the board. Furthermore, fruitful ERP executions require interest from every one of the gatherings that will be associated with creating and utilizing the framework. That can be unbelievably difficult on the grounds that every division is shuffling its ERP project liabilities with different needs.
Project Planning
Business associations regularly think little of the time and spending plan fundamental for effective execution. However, a reasonable task plan that identifies conceivable obstacles and low on-pocket expense overwhelms and fixes the issues before the given deadline usually works on that dynamic interaction between the vendor and the customer. Also, it helps keep track and undertaking on target as well.
Integration Of Data
One of the key advantages of ERP is that it renders a solitary, exact wellspring of information for the entire association. Thus, a critical stage in ERP execution is information relocation, which usually includes moving information from various more seasoned frameworks into the NetSuite ERP system. On the bigger picture, you need to explore and scrutinize the authenticity of your data. This might be substantially more testing than you anticipate.
Quality of the Data
When the association has found all information sources, it can begin contemplating moving it to the ERP framework. Yet, that might include genuine information cleanliness work out. Since different divisions collaborate with similar clients, items, and orders, businesses regularly have copy variants of similar information in their NetSuite system. These key pieces of information might be put away in various configurations; there might be irregularities, as in addresses or name spellings; some data might be mistaken, and it might incorporate old data.
Guaranteeing data quality helps transform into a considerable and substantial undertaking by yourself, including approving the pieces of information, eliminating copies, and adding missing qualities before you plan to relocate information to the NetSuite ERP framework. The new information ought to be totally inspected before going live with the newly deployed cloud ERP solution. You can ascertain that your group comprehends the importance of cleaning up data and relegate clear liabilities in doing so. For example, the bookkeeping group can handle every monetary datum, and the client assistance gathering will follow the clean-up for client information.
Change management
An ERP implementation covers additional capabilities rather than just modifying the product or switching to another application. It regularly implies re-designing business cycles to exploit the proficiency and usefulness enhancements conceivable with the inventive framework. This demands modifications in perceptions and an adjustment of regular work processes for some representatives, which presents the commonplace change in the executive's challenges.
Protection from change can be a considerable road obstruction; getting purchase in from administration and partners across offices right off the bat in the execution interaction is critical to a fruitful execution. Convey the provisions and benefits of the new ERP to all partners all through the execution cycle, particularly end clients on the forefronts. Furthermore, ensure all clients get extensive preparation and backing to assist with smoothing their ways to the reception of the framework.
Cost Invades
ERP projects are scandalous for cruising past spending plans after the execution starts. Numerous associations think little of the measure of the task required to move to another business framework, resulting in encountering more business outlay than normal assumptions. This cost overwhelms frequently appear in a couple of various regions.
When inward assets come up short, organizations often utilize a product seller's administrations group or outsider advisors more than arranged. This is particularly obvious if the arrangement requires massive customization to address your organization's issues. Experienced ERP advisors, regardless of whether given by the seller or part of an outsider consultancy, ordinarily run about $150-175 every hour, in addition to travel costs. Another spending plan breaker is information movement, which can address as much as 10-15% of the all-out project cost, as per ERP Focus. Preparing costs are another cost to consider—ERP sellers frequently offer free essential preparation to clients. Yet, you might have to pay for extended preparing hours or classes during or post-NetSuite implementation process.
To try not to reveal the financial planning and projections, the business ought to ponder these and other neglected costs and spending plans more than they might suspect. Coming in under a spending plan is consistently desirable over the other option.
Ceaseless Improvement
An ERP implementation is certifiably not a peculiar stretch that ends if the new implementation comes in. The arrangement encompasses the motive to develop new business requests and work for innovation. Surprisingly, the partner group is required to continue dealing with the task after sending, fixing issues, and supporting new prerequisites.
Are There Real Advantages of NetSuite Implementation
Business Intelligence Capacities
Increased Data Security
Quick adaptation to Innovation
Industry-specific solutions
Support for 190 currencies, 27 languages, and tax compliance for 100+ countries
frequently asked questions

How Much Time does it take for a NetSuite Implementation?

Can NetSuite Implementation be done without any help?

How does NetSuite implementation fail?

Who is a NetSuite Partner?