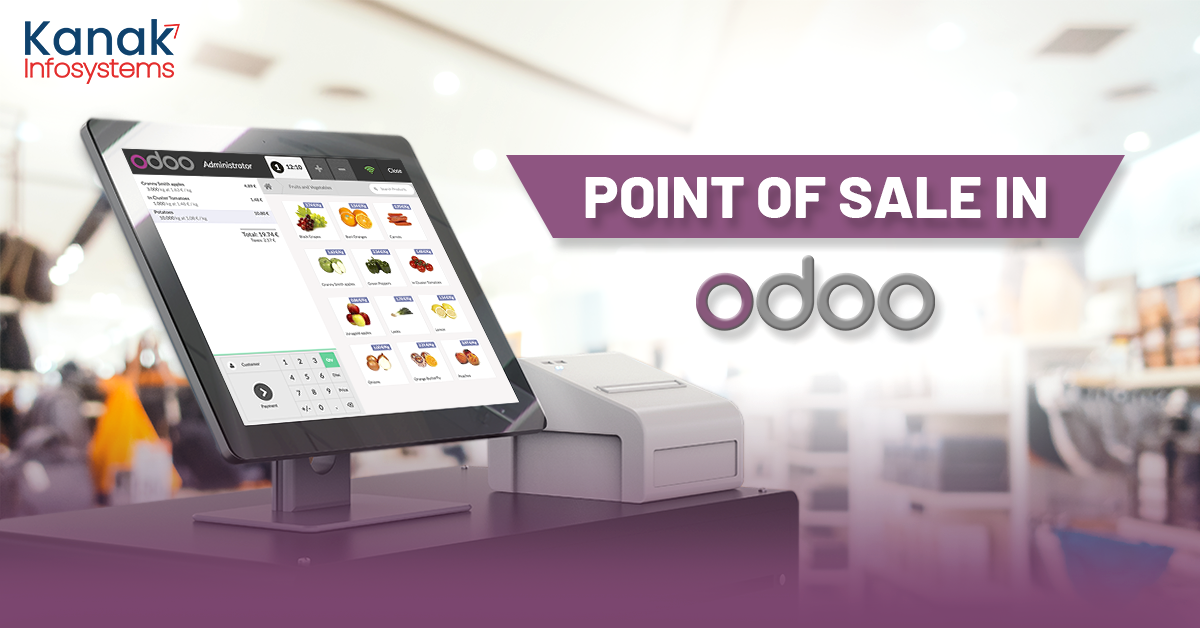 ➤ What is a POS or Point of Sale?
A point of sale or POS is a device that helps to process transactions by retail customers. In layman's terms, a POS is an electronic cash register. Electronic PoS has replaced cash registers by incorporating the use of debit or credit card payments and digitized payments.
It is a physical device which is usually seen at the checkouts of the stores, or it can be the final checkout at web stores. The receipt for the same could either be generated digitally or in physical form.
Electronic POS systems help automate the entire transactional process making it less fussy and time-consuming. It also helps track further sales data by storing the important information of the existing clients.
A basic POS system includes a cash register and software to manage and store the data collected from everyday purchases. A retailer can increase the efficiency of the POS system by incorporating the network of and including card readers and barcode scanners.
POS system, which can maintain and overlook your inventory and buying trends, will help you avoid customer service restrictions, out-of-stock situations, and market-to-consumer behaviour. 
With the rapid changes and advancements in technology, the new Cloud-based POS are taking over the market. They help with the tracking and processing of multiple purchases. 
One such PoS software is Odoo Point of Sale.
➤ What is Odoo Point of Sale?
Odoo offers the Point of Sale with some added and advanced features which are strived to support your business in the most effective manner. Your business management has been made easy with Odoo's fully integrated business application.
And the most distinctive feature of Odoo is that it can even work offline. Since the cache is stored in the system, you would be able to process the transaction even if you lose the network connectivity.
➤ Now let us look at the detailed features of Odoo Point of Sale:


1. Odoo Retail Shop Management
Odoo would provide you with everything that your business would need. It is based on a smart and user-friendly interface that almost any company can use without any hassle. And since Odoo is an open-source ERP, you will  be able to customize the POS as per your needs. 
2. Order History 
Odoo POS also allows you to access the order history of your customers. Once you click on the "history" button, you will be able to see all the paid orders in a tree view. You can select the order to view the details.
3. Daily Sheets
Odoo will help you save your time by analyzing the daily sales in a single click. It will help you determine the sales and payment method patterns and work around them.
4. Cashier Accounts
This feature of Odoo POS will allow you to access details of different cashier accounts even while securing them.
5. Cash Flow
This feature will manage the cash register adjustments and overlook the details in regard to cash at the end of all working days. It will allow you to see the credit and debit transactions separately.
6. Inventory
Odoo POS will help you manage your inventory even when you have various warehouses at different locations. It will have a detailed analysis on your stocks and would review the stock integration along with the shipment.
7. Odoo Restaurant Management
Odoo POS allows you to configure your hotel or bar. You will be able to manage the tables and floors. You can set up the custom names and shapes for those tables. You can set up floor plans and start taking orders by closing the edit mode. 
You can even transfer your customers to a different table by clicking the transfer and picking a new table. Odoo POS will also help you print orders in the kitchen to maintain a better balance of work. 
Also Read : QR Code on Table: Revive Hospitality Business with Ease and Safety
8. Payment Configuration
You can add your choice of payment method to Odoo POS. there are three ways of payment under that section:
● Intermediary Account- it is an account that is used as an equivalent of the income account entry of an account representing POS sales.
● Split Transactions- if you would enable this option, each of the payments will be created from a different journal item. That would help you in closing the POS too.
● Payment Terminals- Payment Terminals are the checkout spot at your store. it is the hardware devices that accepts the payments through cards.
9. Bills and Payments
With Odoo POS, you can use the bill printing feature to print the bills for the payments. You would also have the option to add some personalized messages in the header and footer of the bill. You can choose the option of printing the bill by selecting the Automatic Print Receipt option. You would also have the option to reprint those bills. By selecting the invoice option, you can generate the invoices in the POS itself.
Also Read: How To Customize POS Receipt In Odoo 
10. Connectivity with external devices
Odoo POS database could be integrated with essential hardware like IoT box devices and barcode scanners. 
11. Discount and Loyalty
Odoo POS allows you to maintain healthy relations with your customers by encouraging future purchases. You would be able to integrate discount offers and loyalty programs, which you can notify your customers about through direct email marketing of Odoo. you can activate these options in the configuration of PoS and use them while making the payment.
12. Category Management
Odoo POS provides you with a creation form to add multiple product categories. In that creation form, you will be able to add the Category Name along with the Parent Category and Sequence Order. You will be able to organize your products with hierarchical product categories. 
13. Split Tender
Odoo POS allows you to split the payment between multiple parties for a single order.  They can even opt for different payment methods.
14. User-Friendly
Odoo POS is one of the most user-friendly POS systems available in the market. It is easy to configure and has a user friendly and responsive interface that efficiently works on desktops, iPads and even on Android Tablets. 
15. Odoo POS for Retail Stores
Odoo POS for Retail stores will generate brief sales reports, which would depend upon the product, employee, hours, total retail amount, net profit, profit percentage, etc. It is considered one of the best POS systems for the Retail Industry. 
Odoo POS makes it easy for you to order and receive the products, it also makes keeping the inventory count quick and easy. You would be able to control sales and cash in real time and would be able to use accurate reporting provided by the Odoo POS itself in order to improve the efficiency and make smarter decisions. It also helps in expanding the client responsiveness for your business. 
16. Integration of Multiple Payment Methods
Odoo POS allows you to integrate multiple online payment methods like Paypal, Stripe, etc. with your payment terminal in order to provide your customers with a choice to pay as per their convenience.
17. Compatible with external devices
You'd be more than glad to know that Odoo POS is one of the most compatible POS systems. It supports Esc/ POS printers like Epson, which are considered as one of the most important parts of an entire POS system. 
18. Integration with Third-Party Apps
Since Odoo POS is an open-source platform, this POS system is very compatible with third-party apps which can be integrated with your POS database.
These apps will help you provide all of the services at one stop, making your workflow more efficient. You can use this feature to integrate with apps to support the Kitchen Functioning. You can even use it to provide your customers with the option of QR code scanning.
After picking out the best POS, another important step is to make sure a smooth and successful implementation. It is very important for you to choose an organization whose employees are skilled enough to carry it out well. And at Kanak Infosystems, excellence is what we deliver. 
If Odoo tickles your curious bone and you wish to discuss, clear a query or book a demo- Contact Us!
Leave a Comment
---
Your email address will not be published.
Your comment is under review by our moderation team.