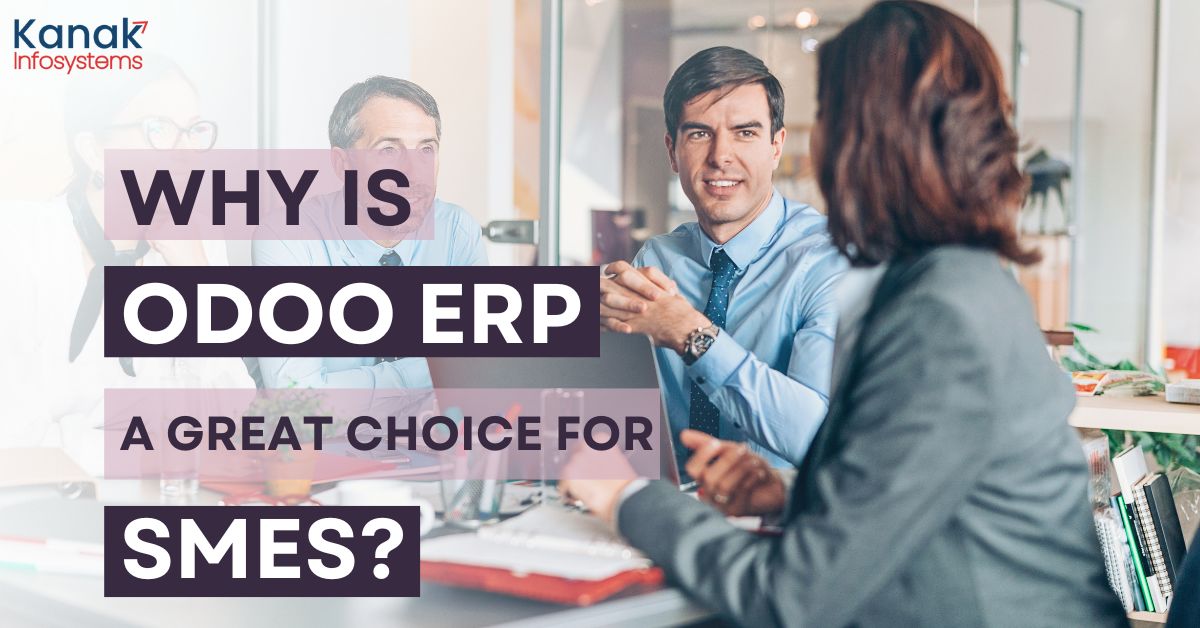 Why Is Odoo ERP A Great Choice For SMEs?
Business owners constantly look for methods to simplify their business processes in today's cutthroat marketplace. All of an organization's departments must collaborate for it to run smoothly. This could involve a variety of operations carried out by several parties at various sites. Coordination between several departments engaging intricate business processes is necessary to receive the desired results for them to function as a team.
They choose ERP systems to remain competitive and to fight hard against rivals.
Although there are many different ERP software systems on the market, everyone searches for the one that is the least complicated.
The Odoo ERP System is undoubtedly one of the most well-liked and user-friendly ERP software systems.
Enterprise Resource Planning (ERP): ERP is business process management software that offers integrated solutions incorporating a wide range of apps to assist & automate business activities.
A competent ERP aids in task coordination, boosts workplace productivity, and ensures seamless operation, all of which contribute to the business's success.
Odoo offers many functionalities, including POS and customer relationship management. At Kanak Infosystems, we ensure that our clients are utilizing all necessary Odoo apps to their maximum capacity and aid in increasing productivity by offering a powerful Solution created by experts with experience in ERP deployments in various areas. Odoo includes all the capabilities that a firm may require.
Odoo ERP System: What It Is?
On-Demand Open Object is what Odoo stands for. The Odoo ERP system is a comprehensive corporate management application that targets businesses of all sizes. It offers a variety of business applications. Odoo is a company software suite with features for inventory, project management, billing, accounting, manufacturing, and website/e-commerce.
Also Read: How Your E-Commerce Can Grow With Odoo Integration
Both the Odoo Community and Odoo Enterprise versions of the solution are available from Odoo. Open source software is available in the Community version, but commercial features and services are added in the Enterprise version to complement the Community edition. The core ERP (enterprise resource planning) modules and OpenObject framework's source code are maintained by Odoo S.A., a Belgium-based company.
The best fit for small to mid-sized businesses is Odoo/OpenERP, accessible on-site and in the cloud. Odoo / OpenERP is one of the world's most popular open source solutions, with more than a thousand downloads/installations every day.
 Ready to optimize your business with Odoo? Reach out for expert Odoo development services.


Why choose Odoo ERP for SMEs?
Odoo's easy and potent features have already made it the preferred ERP solution for any SME. The management of several company sectors, including trading, manufacturing, retailing, etc., may now be done using SMEs.
Additionally, there is no license price with Odoo ERP, making it an entirely affordable option for SMEs. Let's examine some more substantial arguments.
1.Odoo ERP is economical
Due to its subscription-based purchase model, which benefits SMEs, the Odoo platform significantly impacts the category of economic instruments used by SMEs.
Additionally, compared to other ERP packages, its operational costs are lower, making it an excellent and widely available option for SMEs. Since the company's budgets are not at risk, Odoo ERP provides all the functionalities at a more moderate to lower cost.
2. One-in-all application
Odoo ERP solutions can offer nearly anything to boost revenue, as every firm needs equipment to thrive. Odoo ERP supports SMEs' growth by facilitating hassle-free purchasing, production, inventory management, and delivery.
For each organization, a considerable number of sections need to be managed. For each area to be handled by the business, it needs a variety of software programs, including CRM, fleet management, and human resources software.
Small businesses cannot afford the significant expense of managing numerous software. Odoo ERP protects those businesses by unifying all operational and administrative departments on a single platform. Small, medium and large companies can purchase their desired software from the Odoo app store for a meager cost.
3. Surpass collaboration and improve communication
Odoo ERP for SMEs implementation has the potential to transform the cooperation industry in many ways. Because the employee didn't have access to data when needed, there was a lack of teamwork and inadequate communication.
Odoo, however, helps to surpass collaboration when each employee gets instant data access across all departments. This is how it aids in the process of cooperation.
When it comes to communication across multiple work departments, integrating Odoo ERP for SMEs can have a significant impact. The data are unavailable and inaccessible due to poor teamwork and communication.
Choosing Odoo ERP for SMEs becomes extremely important because no successful business would desire such an accident.
4. Scaling of your business
Odoo ERP was developed with the understanding that SMEs have various needs at particular times as they flourish. The best system depends on a wide range of variables, including the size of the company, its resources, and its scope of operations.
It's a good thing that Odoo was designed with the modularity principle in mind because it implies smartphone applications that let you modify your device. The majority of this management software's functionality is provided by a large number of tightly integrated apps.
These can be quickly merged to produce an instance tailored to your company's particular requirements. It's true that small and medium-sized enterprises have a pretty wide variety of functions, but the fantastic news is that the models can be used whatever the user chooses and stand alone.
 Get ah​ead in Odoo ERP! Subscribe now for expert insights and updates.

5. Odoo provides comprehensive solutions
Many different business areas can use Odoo ERP. Odoo is an open-source ERP system primarily designed for SMEs and has modules available for many industries' production and trade services. Many different business areas can use Odoo ERP.
Odoo is an open-source ERP system primarily designed for SMEs and has modules available for many industries' production and trade services.
However, the significant advantage of utilizing the Odoo ERP solution is that it is a simple web-based ERP platform that allows for information updating and modification from any location. Other alluring attributes that the businesses might leverage are:
6. Customization-friendly themes and apps
Odoo ERP can be easily customized to fit specific business needs and is quickly integrated. Furthermore, a customized Odoo ERP that integrates other ERPs may be set up quickly without assistance from an expert.
With various solutions, including tailored apps, a round-the-clock approach, and others, the Odoo developers help the firms implement the Odoo ERP software.
Want Themes an​d Apps that are Customizable for your Business? Contact us
7. Seamless connection with other tools
Software can be due to its rapid integration features, the Odoo ERP connected with third-party apps. 
Utilizing the dedicated operational tools, which can handle every area of an SME's business operations with specific tools and the management parts of Odoo with the help of third-party applications and tools, will be extremely helpful for SMEs.
 Take your SME to the next level with Odoo ERP. Get started with our Odoo development services today.
How is Odoo better than other ERPs?
• Without any prior knowledge of software, anyone can utilize the Odoo user interface. As a result, it guarantees flawless work coordination and management of business operations.
• Small businesses can quickly access a subset of the capabilities in the Odoo community edition that are crucial to their operations. Still, to gain access to the more advanced features, they can later upgrade to the Enterprise version with the help of registered Odoo partners.
• Because it is a free version that can be deployed to satisfy all business needs, the Odoo community edition is a fantastic resource for small enterprises. Additionally, the Odoo Enterprise Edition is a more complex version suited for medium- to large-sized enterprises managing various business processes.
Watch video - Odoo Community vs Odoo Enterprise Comparison
Why Choose Kanak Infosystems As Odoo Partner?
One of the top Odoo-Ready partners, Kanak Infosystems, is well-known for providing top-notch company services.
Hiring us to manage your company may enhance production and decrease errors. Tangible and measurable outcomes can be obtained by selecting the best partner for your technological needs.
Kanak Infosystems LLP. Offers support for the Enterprise and Community versions, a multi-channel real-time solution, an integrated analytical tool, and excellent Odoo Development that follows industry best practices.
Professional, experienced, and certified developers closely adhered to punctuality, after-sales service, and a competitive pricing approach.
We understand the uniqueness of client needs because we have experience working with numerous distinctive company organizations.
As a result, we offer adaptable delivery models to satisfy the unique goals of each of our clients.
Conclusion
Selecting the best consulting and implementation partner for Odoo can assist you with several crucial implementation-related tasks, such as consultation and requirement analysis, custom development, deployment, and configuration, as well as support and training once the project goes live.
The Leading Software Development Company, Kanak Infosystems, can be the ideal option if you're seeking a reliable Odoo installation partner.
Kanak Infosystems offers complete ERP services to the global market. The expertise and depth of manufacturing domain knowledge that our team of Odoo consultants and developers possesses is a critical factor in their selection. 
With high-performing Odoo ERP solutions that work flawlessly with your integrations, we assist you in streamlining your organization's operations.
Get in touch with us immediately to learn more about our expert Odoo Open Source ERP services.
FAQ's
One of such ERP software programs that continuously updates to reflect the most recent market trends in Odoo. Odoo's flexibility and user-friendly interface are its best features. It is ideal for both small and large businesses, regardless of size.

Business operations are managed throughout the entire organization using the Odoo ERP system. The ERP solution provided by Odoo is made up of a set of flawlessly linked, useful business apps called Odoo apps.

One of the most practical and advantageous integrated solutions for small enterprises is Odoo ERP. A small business may profit and expand from the advantages of this excellent system even with limited resources and other market restrictions.
Although SAP has a more user-friendly version for medium-sized businesses, it is best suited for large businesses. 
Data about 9,141 businesses that utilize Odoo is available. The United States and the Information Technology and Services sector are where you'll most frequently find businesses using Odoo.
Leave a Comment
---
Your email address will not be published.
Your comment is under review by our moderation team.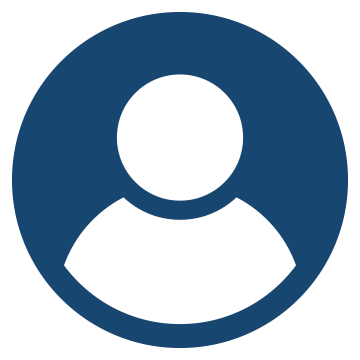 Finacustech - 27 Jul 2023
Thank you for sharing your personal experiences and challenges in your blog. It made the content feel authentic and made me connect with it on a deeper level.