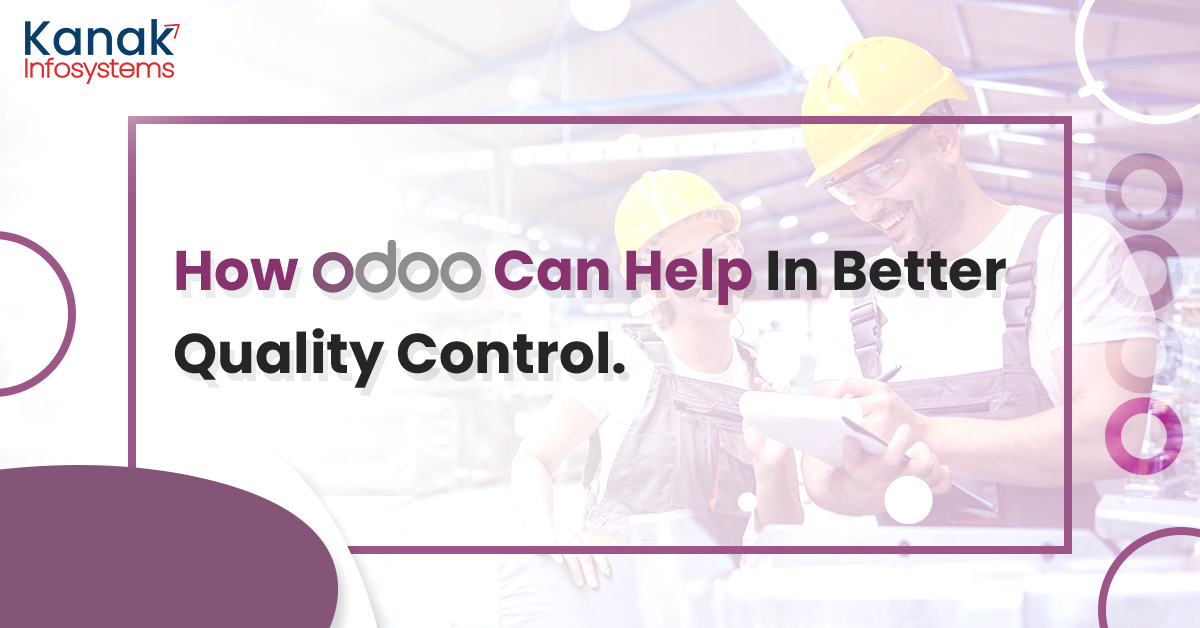 How An ERP Software Like Odoo Can Help In Better Quality Control
Quality control and monitoring are crucial components for a firm to operate efficiently. The conventional methods of controlling business operations were gradually phased out due to new tools and technological developments, and new, innovative approaches and tools were introduced.
Earlier, automated systems, computer screens, and other high-tech equipment and gadgets helped people accomplish tasks that were previously completed manually using pen and paper more successfully.
Everything in today's world, from company management to the most straightforward decision we make for our household, is powered by software solutions.
The business has evolved along with technological and operational capabilities, and so have individuals and experts. In today's corporate operations and management, diverse solutions are used, particularly for different functional elements. Business operations and management now offer more options, particularly concerning business management.
A business can only expand if it consistently provides its clients with high-quality products and services. To maintain quality throughout the production processes, Odoo's Quality module will assist you in managing the quality control tests.
Aspects of company management will be made more straightforward because of the platform's dedicated modular design, which has given users access to application-specific function modules. Using this module, you can quickly verify the product's quality, and if any problems arise, you may take the required steps to preserve quality.
To aid in manufacturing processes, this module will let users define many quality check elements at different phases of operations. Depending on the demands of the business and the dit, all quality checks, alert points, and alerts can be defined explicitly in the areas of operation.
Also Read: Top 10 Benefits of ERP For The Manufacturing Industry
A decrease in the product's market value will impact the company's profitability since improper quality control will lower the product's value.
Nobody will take chances when it comes to endangering the company's reputation and revenues. The organization will gain customers' respect for its products and services by implementing quality maintenance.
In addition to providing the necessary capabilities for the Quality Control module to ensure that the Company Management Quality is up to par, the Odoo platform also aids in the Quality Control and Management components of business operations management.


What Is Odoo ERP software?
Open-source software, known as Odoo ERP, was once known as OpenERP. It includes many modules and tools for sales, project management, development, CRM, human resource management, etc.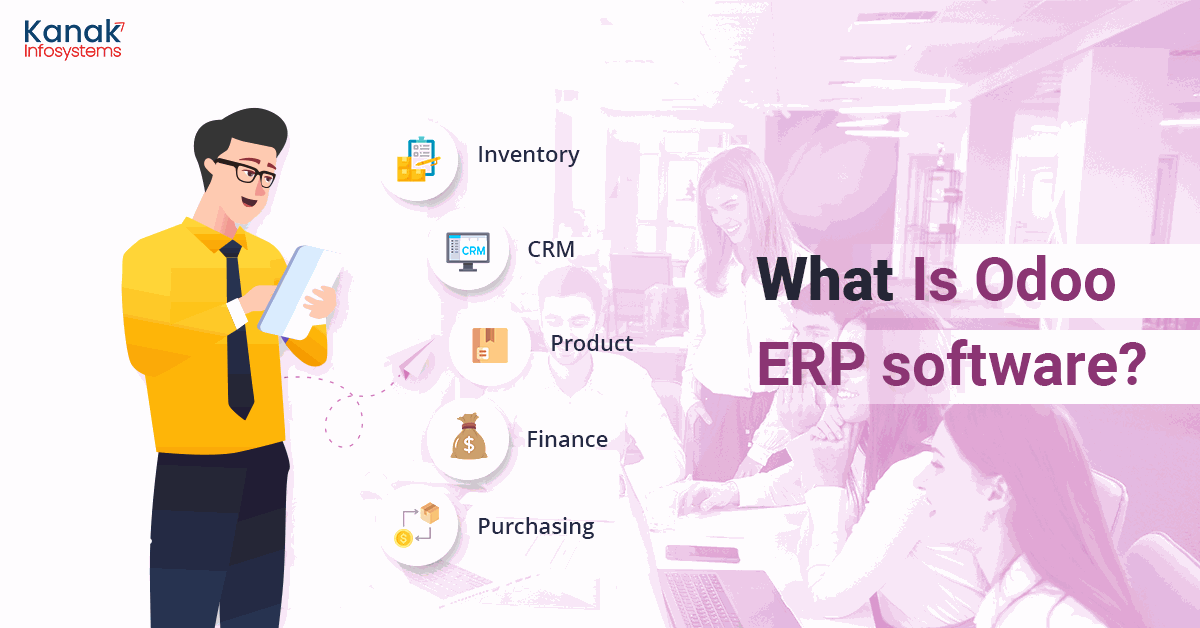 With the creation and implementation of Odoo ERP, a wide variety of models are available in the shop. The official Odoo ERP system provides high-quality end-to-end services, such as integration, customization, deployment and installation, and support for hands-on training.
To put it briefly, you can improve your company's efficiency and procedures by developing and implementing Odoo ERP.
Main Feature Of Quality Control In Odoo
Odoo's Quality Control application primarily has three distinguishing features.
Create quality control plans that will cause quality checks to be conducted at particular inventory operations (receiving and a final inspection) or production processes (in-process inspection). Establish receipt, last, and in-process inspections in accordance with a quality control plan. Create quality control strategies to initiate receipt, final, and in-process inspections. Organize and monitor submissions to the production part approval procedure (PPAP). Set up statistical process control (SPC). Routes should have PFMEA (process failure mechanism and effects analysis) documentation attached.
Watch the Video to Learn More
2. Quality Alerts
Utilize the wholly integrated Kanban of quality alerts to organize the activities of the quality team. The work center operator can generate a Quality Alert using this function if any requirements are unmet.
3. Quality Checks
Utilize quality checks to deploy your statistical process control quickly. This function aids in creating a comprehensive QC process for a specific Warehouse by grouping different control points.
How Odoo Can Help In Better Quality Control
ERP systems use shared databases to support several business systems' functionalities. They save the exact data for their requirements in real-world situations, like other departmental employees, accounting, and sales ERP.
Instead of maintaining numerous spreadsheets and databases that need to be pieced together to make reports, ERP aids staff by enabling synchronized reporting and self-regulation.
Employees can pull reports from a single system with the help of ERP systems. The order management section, for instance, can process orders more quickly and accurately when sales orders are automatically sent into the financial system without the usual re-keying.
The finance division can complete the books more rapidly as a result. ERP systems frequently maintain a portal or dashboard for employees to understand the company's performance rapidly.
But how can you ensure order flexibility and efficiency while maintaining administrative compliance with the help of an ERP system? The following are the responses: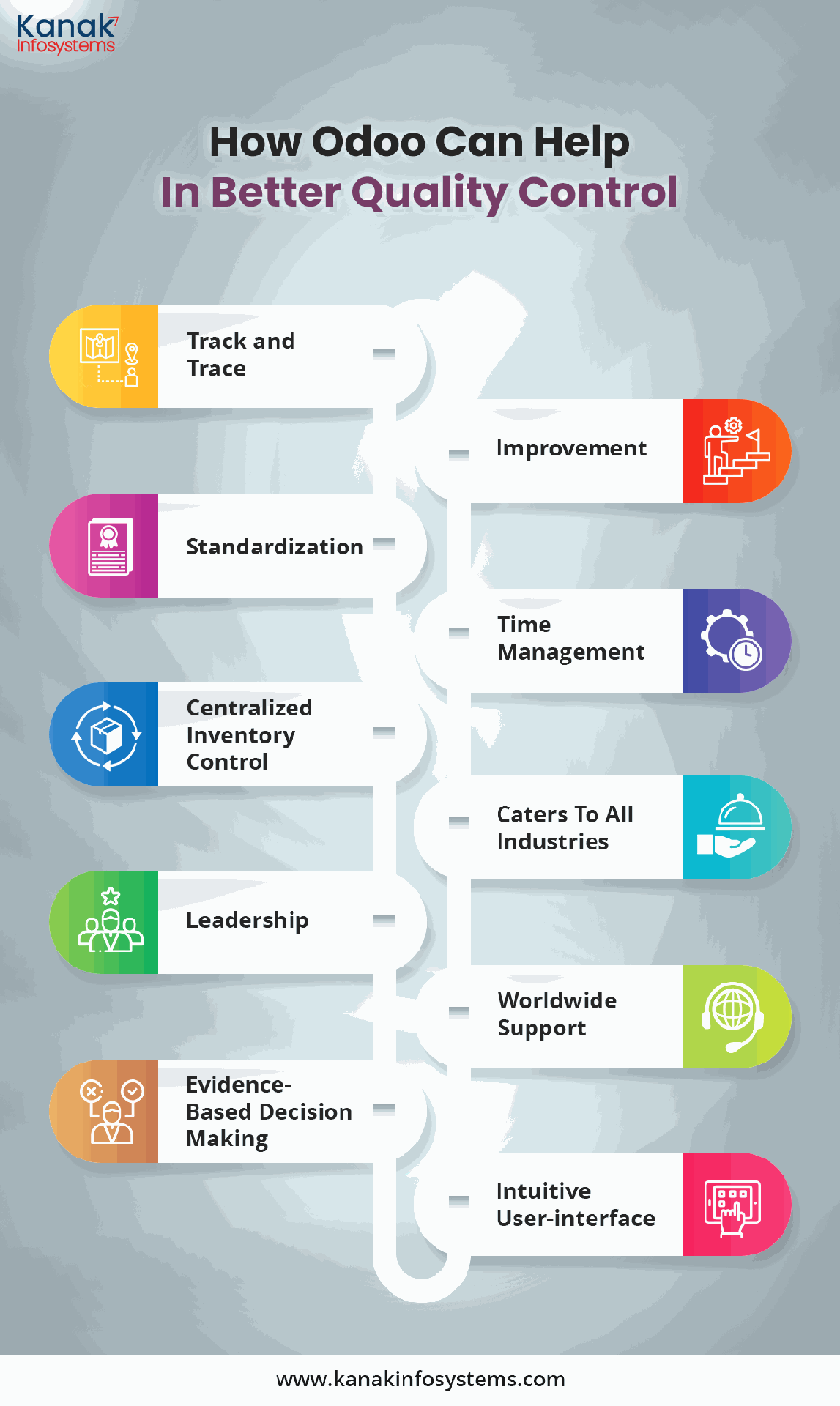 1. Track and Trace
ERP systems help firms respond swiftly and decrease the damage in the unfortunate event of a recall resulting from poor product quality. Affected lots and shipments, the memory, and the analysis can all be efficiently categorized using recall management tools.
For the CRM and sales teams to provide support as soon as possible, you can specify the problematic goods and their associated numbers, supplier details, the quantity of problematic stock still on hand, and call records.
Your recall management module may monitor and keep track of client responses and prepare notification letters while choosing the appropriate response assignments.
2. Standardization
The product must be safe and meet the standards set by your business for high-quality products according to your quality control strategy. Real-time information availability enables speedy and reliable analysis to take place.
An ERP ensures that all parties are aware of, monitoring, using, or appropriately creating the materials, goods, and procedures. To ensure that incoming raw materials satisfy quality standards, you can automate audits and checks using ERP software.
Additionally, ERP solutions can act as a backup plan to make sure that the entire supply chain follows the same KPIs and pre-established procedures. Data transparency makes documentation available, identifies problems, and allows different actors to develop remedies jointly.
Your ERP solution may assist in managing standards, revealing problems more quickly, and quickly responding to recalls with the right tracking and reporting.
3. Centralized Inventory Control
Inventory control must be in place to ensure accuracy, correct reordering, and a precise and timely approach.
A manufacturing ERP with quality capability incorporated provides for the creation and review of plans and checklists, the embedding of allowable values, the planning of supply requirements, and the portable recording of statuses and test results.
Real-time inventory data may be interpreted using ERP tools, and using Odoo to manage quality control is helping to identify patterns. Your business will produce less waste and issue fewer reimbursements to customers.
Also Read: Odoo Inventory Management - All Information you need to know.
4. Leadership
An organization can align its strategies, policies, processes, and resources to accomplish its goals by creating unity of purpose and direction and engaging its workforce.
Odoo offers reporting and dashboards on every customer and quality process to assist business leaders in making decisions. Your executives will be able to express their choices using accurate metrics.
5. Evidence-Based Decision Making
Making decisions is a complex process that is inevitably fraught with uncertainty. It frequently incorporates various inputs of different kinds and sources, as well as their interpretation—which may or may not be objective. It's critical to comprehend cause-and-effect connections and conceivable unintended outcomes.
Decision-making becomes more objective and confident when supported by facts, evidence, and data analysis. Typically, it goes like this:
• Users of Odoo frequently check their dashboards to obtain an instant overview.
• They can drill down to a graph or pivot table reporting and slice on any dimension to identify the reason for an unexpected trend.
• They can click on any cell in this reporting to access all the papers that impacted these KPIs.
• Every step of the process for each document is fully traceable, allowing for determining what happened to it. Every step of the process is even connected to the customer's communication!
Managers can then use accurate data and facts to back up their decisions.
6. Improvement
Organizations need to improve their performance to maintain current levels, respond to changes in their internal and external environments, and create new opportunities.
We advise using the Odoo PLM (Product Lifecycle Management app) for businesses making physical products to plan, create, develop, and enhance your products. To obtain a precise state of your production improvements, build and monitor your engineering change orders (ECOs).
7. Time Management
Nobody wants to squander their time or money on anything useless since time is money. Odoo assists you in managing your task-related workflow thanks to its vast feature set.
More than 20% of small businesses fail within their first year, and 50% fail within their first five years (Bureau of Labor Statistics, 2021). Resource management may be one of the primary causes of this failure (of all types).
Additionally, a survey claims that more than 60% of small enterprises face significant difficulties managing their operations. Additionally, it is more challenging for supervisors to monitor what goes on at work.
Based on time constraints or if they meet specific criteria, certain processes can be automatically carried out using the Odoo ERP system. As a result, you may effectively manage your time and work to improve efficiency and flexibility.
8. Caters To All Industries
The Odoo ERP platform excels in all areas. You may use Odoo anywhere, whether in a manufacturing company, a wholesale operation, a retail store, an e-commerce business, or anything else.
Additionally, you may set up an e-commerce website and establish a company website with a website builder. In addition, the Odoo ERP system can be used for the hospitality, inventory, travel, and even marketing industries.
9. Worldwide Support
One of the key benefits that Odoo offers its users is access to an app store. And the Odoo firm claims that more than 18,000 free apps are accessible in the Odoo Apps marketplace. In accordance with their services, some are subscription-based, while the majority are free.
Globally, numerous partners develop Odoo apps and modules by keeping in mind each demand. As a result, it offers its users service on a global scale.
10. Intuitive User-interface
As we are all aware, any product, tool, or even app's user interface serves as its public face. It keeps people interested in the product and encourages them to utilize it.
However, choosing the right ERP system can facilitate and improve the business process. Odoo does an excellent job of addressing it. Because users don't need to be trained, Odoo's interface is incredibly appealing and user-friendly, giving them access to a more straightforward interface.
The Best Odoo ERP Trends To Go With...


👉 SMBs use cloud-based ERPs because they offer much flexibility in addressing specific requirements. In Odoo ERP, enhancing efficiency comes second to ensuring security.
👉 The effect of AI and ML on ERP is accelerating. For instance, the Sales Forecast feature in Odoo ERP is one tool for tracking upcoming sales. The crucial relevance of ERP systems with AI capabilities is finally being acknowledged 
👉 To synchronize all activities connected to healthcare, healthcare companies need an integrated approach. To provide a better patient experience at lower operating costs, the majority of back-office tasks, essential services, and support services are managed by the Odoo system. New Odoo ERP technologies have also made it possible for healthcare organizations to enhance patient care.
Also Read: How Odoo is Helpful for Healthcare Management?
👉 Data has been gathered and produced into real-time reports by integrating IoT devices with ERP systems, allowing for better visibility and decision-making. IT-enabled ERP solutions are becoming more and more common in today's industrial units and organizations.
👉 Odoo ERP manages your sales, CRM, purchases, accounting, manufacturing, HR, payroll, and many other business functions without requiring any external integration.
Wrapping Up
Odoo is a very economical solution that should be considered when determining price criteria. The core software for Odoo is free to use if you find managing server infrastructure simple.
However, SAP Business One, a comparable service, is considerably more expensive than Odoo online, where you only have to pay for services based on the number of users; thus, Odoo should be chosen if cost is a problem. Odoo is a program that permits customization and offers a complete package that satisfies every business requirement.
Kanak Infosystems has long offered top-notch Odoo development services. To learn more about our fantastic services, contact us.
General FAQs
To set control points, produce warnings, and carry out quality checks, use the Odoo Quality module's functionality. The setup of Odoo's Quality module can be examined in great depth.
The four quality control categories are product quality control, acceptance sampling, control charts, and process control. While a control chart aids in analyzing evolving processes through time, process control and product quality control aid in monitoring and standardizing goods.
The visibility, monitoring, and proper application or creation of the materials, products, and procedures are all possible with an ERP. You may automate audits and checks of incoming raw materials with ERP software to ensure they adhere to the established quality standards.
The foundation of your business' quality management system is an expandable ERP, which aids in meeting industry and governmental regulatory standards. Maintaining compliance with sector-specific quality standards like ISO, FDA, QS-9000, and others depends on the availability of auditable quality data.
This ERP can be put into place rapidly. On the other hand, SAP is targeted toward enormous multinational businesses whose business procedures in various offices may vary significantly. Odoo still needs to replace SAP in this regard because SAP can handle the most complex requirements of significant businesses.
Leave a Comment
---
Your email address will not be published.
Your comment is under review by our moderation team.