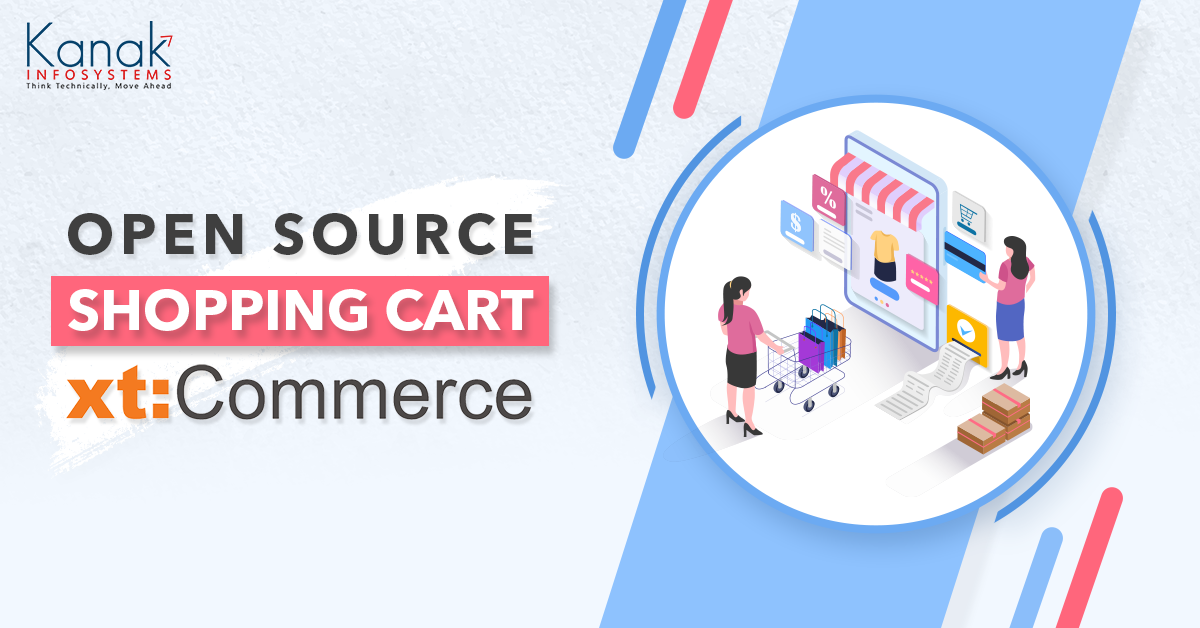 Open Source Shopping Cart - XT Commerce
Table of Content
    Introduction

    Open-source shopping cart

    What is XT Commerce?

    How XT Commerce Works

    System Compatibility

    XT Commerce on Cloudways

    Conclusion
With the development of eCommerce stores, competition has increased. Unfortunately, not all eCommerce stores have accomplished success. High bounce rates and clients abandoning their shopping carts come as a shocking dose of reality. Indeed, it is off-putting after so much time and cash to build & promote their eCommerce store.
Some of today's most well-known carts are open-source solutions, including the foremost, widely downloaded, and used the platform on the internet – WooCommerce. However, if you choose to go with self-hosted eCommerce, you may require good hosting.
✅ Read Also : A Key To Odoo Webhosting Provider
The tools required to sell online don't come cheap, particularly at the trial stage. But using open-source software can be reduced the slightest monthly expense. Furthermore, you'll have more noteworthy control over your online presence.
Open Source Shopping Cart
An open-source shopping cart is an eCommerce software solution on a web server that enables retailers to showcase the concerned products online, fix the online store, and sell to the consumers. This frequent software allows online shopping users to select, reserve, and purchase a product or service from an eCommerce storefront.
Open-source shopping cart software is never really free: it requires resources in time, if not money. All obligation for the establishment and upkeep of the open-source program falls to the individual or trader making use of it, and development and backend are difficult to find without cost.
The open-source model has brought almost all sorts of praise from the individuals who use it, particularly considering that these free online store frameworks are free. They're overseen and created by various individuals around the world, and you'll regularly be able to discover lots of documentation and blog posts to direct you along the way.
What is XT Commerce?
XT Commerce 5 is a webshop software for one or more proficient online shops. The design allows you to customize and extend the shop by means of extra add-ons, interfacing, and formats, regardless of company size and the number of products.
XT Commerce is developed as a robust eCommerce web cart shopping system for all types of sellers and wholesalers. The plan lets you customize and develop your shop through diverse interfacing, formats, templates, and add-ons. In addition, your store is search engine optimized that contains look engine-friendly URLs. And search engine relevant content is delivered for all open pages.
 Don't miss o​ut on valuable tips and news. Join our newsletter community today!

How Does XT Commerce Work?
XT Commerce is a Webshop Software that comes with a bunch of functions and features that help sellers cater to their needs and prerequisites. Moreover, XT Commerce's establishment brings adaptability and user-friendliness to the interface for interfacing well to supply multilingual accessibility, easy to navigate, and plenty of categories.
XT Commerce allows you to oversee your worldwide e-commerce deals as viably as the online sales in your domestic nation. The engineers select the leading XT Commerce templates that make your site current, contemporary, and responsive, leveraging the development of e-commerce solutions.
➥ SSD Based Hosting


SSD drives are 3x quicker, encouraging breathtaking execution and decreased page stack times for your dynamic websites. With dedicated resources, you get complete control over your cloud server ; you have prevalent execution with SSD-based cloud facilitating administrations.
➥ Dedicated Firewalls


All Cloudways hosted servers are ensured by OS-level firewalls that channel out the noxious activity and keep out the interlopers. We ensure all our servers are at the stage level with firewalls, so you're continuously secured from online dangers. In addition, two Factor Authentication adds an extra layer of safety to your Cloudways account, keeping your server safe from any intrusion.
➥ Automated Backups


You can schedule automatic backups with the recurrence of your choice (weekly, daily, or hourly basis) or take a backup on request. Your automated or on-demand backups are made at an offsite location and can be restored with 1-Click. You'll be able to return with 1-Click.
➥ Seamless Vertical Scaling


Using our 1-Click feature, you'll be able to vertically scale your server's RAM, processor, bandwidth, and storage. You'll find that it's convenient and easy to use with efficient tracking of your servers, a simple 1-click hosting step that scales down the resources without influencing your customization.
➥ Application & Server Cloning


Cloning a server means creating a copy of the existing machine. A cloned server is, for most purposes, an exact duplicate of the source; in any case, certain fundamental settings are changed (UUID, MAC, SID, etc.) With just a single click, you'll clone whole servers or make duplicates of personal sites. This makes duplicates of records and databases on unused arranging URLs.
Conclusion
XT Commerce is developed as a strong eCommerce web cart shopping system for all sorts of vendors. Its complete functionality enables sellers to fortify their position within the increasing eCommerce solution competition.
Leave a Comment
---
Your email address will not be published.
Your comment is under review by our moderation team.