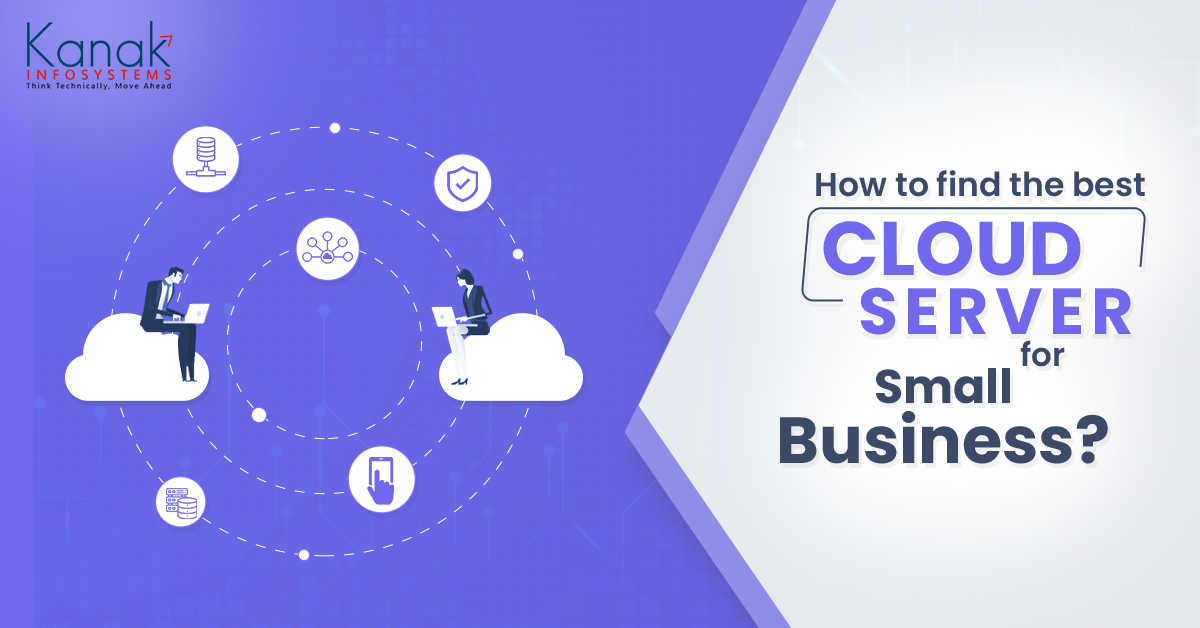 How To Find The Best Cloud Server For Small Businesses?
Does your business face challenges in maintaining business data? You can manage data in a better way and access critical business data from anywhere through cloud services. In addition, by using a good cloud server for small businesses, you can promote remote collaboration online and develop secure access to crucial business information.

The biggest advantage of the cloud server for small-scale enterprises is you get the freedom of focus on the core business activities, and the cloud-based server will tackle all IT-related concerns, including security, backup, maintenance, and support.

Seeing the immense demand for cloud servers in the market, you'll find many cloud computing companies.
In addition, selecting the best cloud servers for your business becomes quite challenging, especially when you fall in the small enterprise category.
As a result, today, we're mentioning ten simple steps for selecting the best cloud service provider for yourself.
Besides, we'll also talk about cloud servers and how small businesses can benefit from using them, such as when you build a website.
In addition, by following the steps mentioned above, you'll be easily able to find a cloud server according to your needs. Let's get started.
➱A Brief Overview About The Cloud Server
Unlike a physical server, the cloud server is a virtual server that runs on the cloud-computing environment. It is developed, hosted, and delivered using the cloud-computing platform through the internet. A virtual infrastructure conducts information and application processing storage.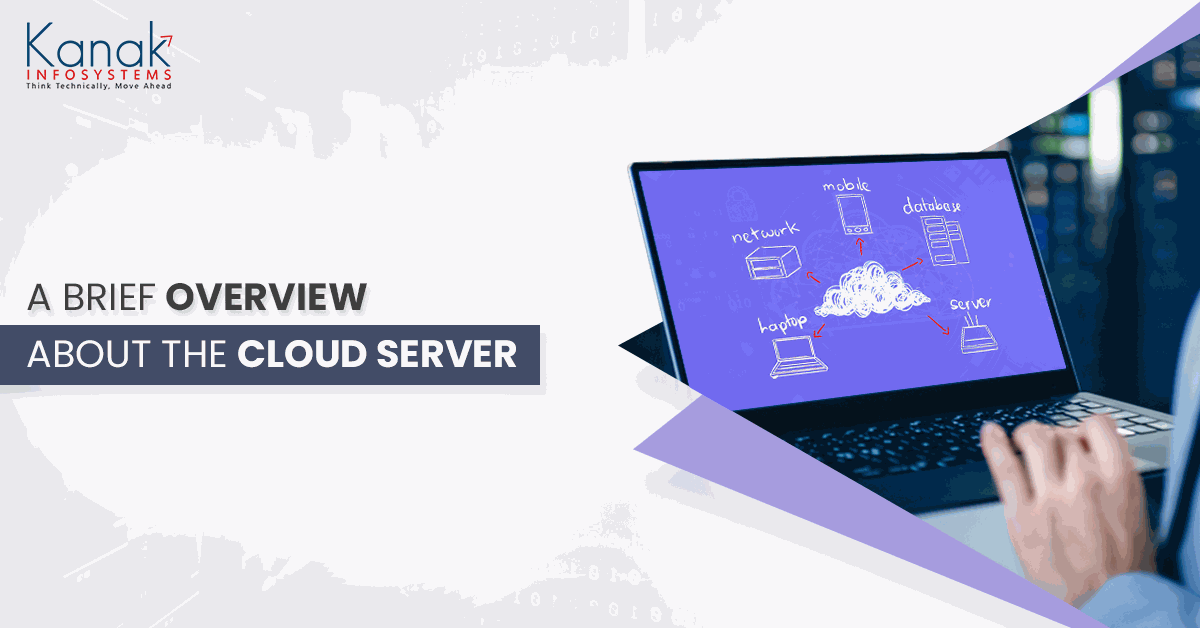 You probably don't know, but virtualization software builds cloud servers. Below, we're mentioning some key features of cloud servers.
Has all the key capabilities of a physical server.
You have the freedom to host your desired hosting plan according to your company's needs. 
You can use your cloud server daily, monthly, quarterly, and annual basis. 
You can access the automated services easily and efficiently by using an API. 
Allows you to store a large volume of data and streamline intensive workloads without much hassle.
Using the cloud server, you only pay for what you're using; all the excess maintenance costs go to zero.
In addition, the users have the freedom to scale their storage and computing resources according to your company's expanding needs. It is quite helpful because your company's needs will keep fluctuating constantly.
➱Why Should Small Businesses Invest In An Efficient Cloud Server?
Thankfully, now cloud servers are accessible to everyone, not only large organizations. In simple words, the cloud server becomes equally powerful to small and medium-sized companies. 

A highly efficient cloud server will boost your productivity and save valuable time and money for your business.
Your ideal cloud server will be capable enough to promote team collaboration by acknowledging innovative ideas. Please, also have a look at the below pointers. 
Provides the ease of accessibility to moving from one place to another quickly.
Enhanced flexibility.
Increased data privacy, control, and data security.
Budget-friendly cloud computing service.
Get the necessary convenience for maintaining the remote team and facility.
Quick data backup is also possible.
Business process automation.
You get the freedom to stay updated with the latest technologies.
Enhanced team collaboration.
Go through, our in-depth guide on the best cloud servers for small businesses and make an informed decision for your company's success.
➱The Guide To Choosing The Best Cloud Server For Your Company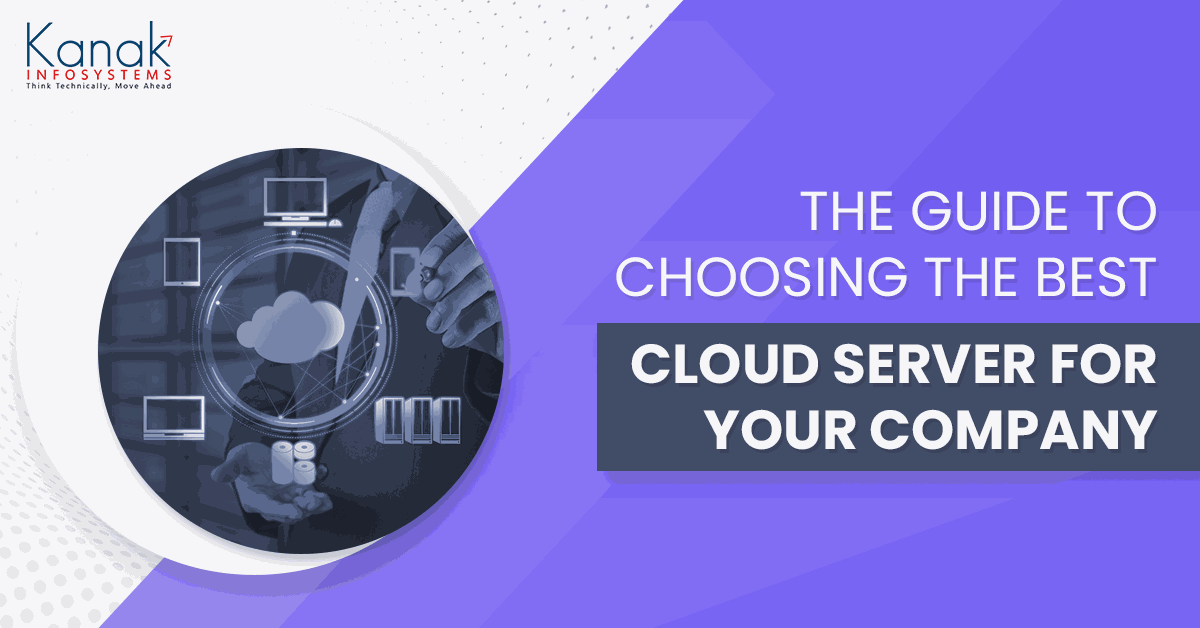 ✔ Determine Your Cloud Server Needs
Being abreast of your cloud computing needs, you'll get an idea about how your cloud server should be. Various popular cloud servers are available in the market, such as Dropbox, Salesforce, and Google Drive. 
For instance, Dropbox is famous for storing documents, audio, videos, and photos. This way, choosing the cloud server for small businesses according to your needs is recommended.
Various service providers offer cloud servers according to your business's requirements. You just need to find the right service provider and make the most of your cloud server. Find some of those cloud storage services in the following section.
Google Drive: Most people are familiar with Google Drive today, which offers cloud storage space to Google users. You can store your files and share them with your friends through Google Drive links.
Dropbox: Dropbox is one of the oldest cloud services, and people rely on this for multiple reasons. It gives a modern workspace where multiple people can access the content on a drive.
Salesforce: If you want a professional and reliable work collaboration platform, Salesforce is the best option. From freelancers to small businesses, many organizations use this cloud-based platform.
Amazon EC2: As the name suggests, the cloud server is an initiative by the globally known e-commerce brand Amazon. Users can run their apps on this virtual server.
DigitalOcean: This is another American company that offers cloud hosting services. Small and medium enterprises and startups use the platform to manage their data on the cloud.
Linode: This is a well-known cloud hosting service that features virtual private servers for buyers. If you want a secured and robust cloud hosting solution, Linode is a reliable option.
Rackspace: This cloud hosting service offers multi-cloud solutions across various applications and data. The company offers a saleable and secure cloud hosting solution.
✔ Safety Of the Cloud Server
Online safety and security are crucial factors when selecting your cloud server for small businesses.
Therefore, you should enrich your cloud server with standard safety security measures. Above all, you should constantly update these safety security measures to avoid the heaps of malicious attacks.
In simple words, if you need a good night's sleep, your cloud server's security should be immaculate. 
So, what type of security measures are we talking about? 
The security measures that should be present in your ideal cloud server for small businesses are firewalls, multiple user verification, data encryption, anti-virus detection, and routine security audits.
Having an ISO27001 certification can verify these safety measures. Data encryption relates to SSL certificates. Rapid SSL certificate, Thawte SSL certificate, and DigiCert SSL certificate are a few SSL certs that a small business can try to secure the data on the cloud.
Another thing to look for is the cloud service provider is performing background checks for security purposes.
✔ Location And Security Of The Data Center
The data center is where you will store your company's data safely. As a result, you need to have a cloud server whose data center is located at a safer location. 
By learning more about your cloud server, you need to evaluate how the company protects its data centers should cyber attacks and natural disasters occur. 
As mentioned above, ISO27001 is a standard certification that data centers are safe from cyberattacks.
In addition, the ISO27001 certification indicates that your cloud server for small businesses and their data centers follows industry security standards for physical data security and data redundancy.
✔ Seeing The Pricing Structure Is Also Important
While selecting the cloud server, checking the pricing structure is crucial. Moreover, here, the objective is for a pay-as-you-go plan. Don't forget the massive or hidden upfront charges; please stay away from such cloud server providers. 
From the beginning, the cloud server for small businesses should be transparent, with no hidden charges, and you get the freedom to add some add-on services. Usually, the pricing structure of cloud servers for small businesses is monthly, quarterly, and annual.
As a result, choose your pricing structure according to budget and business needs.
✔ Check The Downtime History
The simple definition of downtime history is the period when you can't access your cloud server. Nevertheless, the most popular cloud server providers suffer from downtime from period to period.
These downtimes can make deep holes in your pockets. As a result, it's best to choose a cloud server for small businesses with a decent downtime history. 

Ensure the desired cloud server's company is publishing their downtime logs for potential clients. If you cannot find such reports, it's best to look for another cloud server for your business.
✔ Rules And Regulations For Import/Export Of Data
Data portability is another factor to consider while selecting your cloud server for small businesses.

Make sure you're not locked in; otherwise, importing and exporting data becomes challenging. Instead, it would help look for banked-in data and import-export; this service is usually free and easy to use.
Even if you're using your cloud service on a monthly contract basis, you must check the guidelines about the importing and exporting of data. Data portability is another most overlooked aspect by most small businesses.
✔ Your Cloud Server Company Should Manage Your Expanding Business Needs
Your business activities will keep growing over the period, and your cloud server should be able to manage your company's expanding needs.

In our opinion, your cloud server's company should be flexible and capable of handling your expanding business needs.

If a company isn't ready to fulfill your company's ever-growing needs, you should show red flags directly from your side.
✔ Prioritize The Client Support Services
When choosing your cloud server for small businesses, the company should provide an efficient customer support system.

The customer support system should be 24/7/365 (excluding the national holidays). Usually, the cloud server companies don't charge anything for providing the client support team.
The quality of the client support system matters a lot. In addition, you should look at who is providing the technical support to the clients, whether they are seasoned engineers or casual tele-executives that will just read the copy scripts instead of understanding your technical issues and providing the best solutions.

➱You Should Be Mindful While Selecting Your Cloud Server

Therefore, by reading this post until now, you might have understood the advantages of using the cloud server for your business.

However, there are some disadvantages and limitations too. Subsequently, it's better to address these limitations and determine your business needs beforehand before investing in any cloud server.
Each best cloud service provider will claim to provide multiple features and functionalities. For example, some will give budget-friendly cloud servers and all the necessary features, whereas others might be expensive but full of the latest features.
Therefore, you're all set to find the best cloud servers for your small business. You probably won't feel much hassles while finding cloud computing services for yourself.
Honestly speaking, when it comes to selecting the cloud server for your small business, it is essential to consider the measures that need to be taken to protect your company's personal and sensitive information. 
Thanks for giving your valuable time and reading our post!
"To know Which is the Best Web Hosting Service for your Business."
Watch the Full YouTube Video on "How Cloud Server Useful for Small Businesses"👇
Leave a Comment
---
Your email address will not be published.
Your comment is under review by our moderation team.