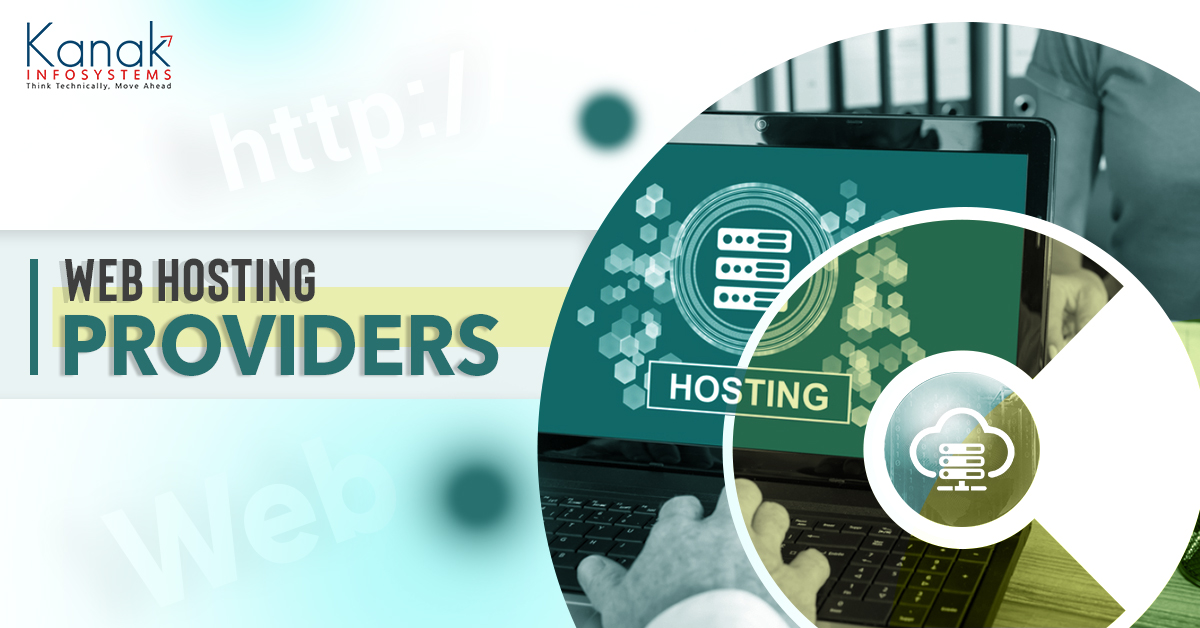 A Key To Odoo Web Hosting Provider
Odoo is an expansive open-source Enterprise Resource Planning (ERP) software composed of an integrated suite of business modules which includes customer relationship management (CRM), e-commerce accounting, billing, inventory administration, project management, monetary management, Etc.
It has a user-friendly interface; its simple platforms processes enable the immediate implementation and ways methods.
WHAT IS A HOSTING
Hosting is the scenario that carries out the functioning of a website or a specific application. It is merely a platform that facilitates businesses and individuals to make their websites accessible through the world wide web.
HOSTING PROVIDER
A hosting service provider will assign a distinguished space and a direction in the web server for the website to store the application and information.
Undoubtedly, you will find a large variation of website hosting providers who can entertain you with their variety of websites at an extensive range of costs. Of course, it is no less than a challenging task.
However, a hosting option is based on understanding the organization and its functioning, necessity, and capability applicable to all aspects, especially financial terms.
The hosting provider in Odoo is a significant aspect of Odoo implementation. It nourishes a vast range of pricing processes depending on the hosting choice of the user.
That is why we at Kanak Infosystems LLP., keeping in mind the significant points for your convenience, have come up with a list of best-hosting providers for Odoo.
⏩ DIGITAL OCEAN
Digital Ocean is an American cloud infrastructure provider and a friendly platform that gives effective options that make it straightforward to assemble and host your website in whatever way suits your business.
Digital Ocean helps you to manage, create and automate a robust cloud server infrastructure with dynamic features:-
- With Digital Ocean Provider, you can host a highly secure website optimized for specific degrees and performance.
- Load balances, cloud firewalls, backups, and managed databases are also it's some of the main features.
Digital Ocean is quite simple in both design and pricing. It is also manageable to use and appreciable. Subsequently, it showcases a good performance. But still, it lacks somewhere to beat Amazon Web Services. (AWS). BlaBlacar, Accenture, stack, Tools, Crafts base, and GITCAB are 2663 companies that reportedly use Digital Ocean in their businesses.
✅ Pros of Digital Ocean:
a) It is extremely fast, modest, and efficient.
b) With the help of the same account, you can formulate miscellaneous server instances in it.
c) It proposes a considerable amount of servers.
d) It provides supports for various regulating systems, and it is simple to set up.
e) It is reliable as well as safe.
❎ Cons of Digital Ocean:
a) Lacks basic features that many other hosts will provide.
b) Limited customer support.
c) It possesses complicated cPanel.
⏩ AMAZON WEB SERVICE
Amazon Web Services offers cloud-based hosting solutions that provide businesses, nonprofits, and non-governmental organizations with low- expenditure means to transmit their websites and web applications.
Furthermore, it validates fruitful options due to its servers with more than 20 times quicker than any other servers. This faster speed will make for the best and convenient experience. AWS is here to offer you a wide range of website hosting options.
AWS supports and provides SDKs for popular platforms like Java, Ruby, PHP, and .Net. In addition, it enables you to choose whatever CMS you want.
It is a promising user choice due to its following features:-
- It has AWS infrastructure to grow and vane to compete with the demands of the customers.
- AWS possesses web Hosting options that offer flexible pricing models.
- AWS has its Datacenters worldwide.
✅ Pros of Amazon Web Service:
a) It is manageable to employ.
b) If you want to increase, you can willingly increase your potential at low expense.
c) It also provides us tools to curtail the time limit so that you can rapidly deploy your application.
d) It is both safe and durable.
❎ Cons of Amazon Web Service:
a) It has some security limitations which cannot be altered.
⏩ GOOGLE CLOUD HOSTING
Google Cloud hosting is an excellent Infrastructure-as-a-Service solution that is just one of the many services the Google Cloud Platform provides. For example, Bitnami has partnered with Google to make Odoo available in the Google Cloud Platform. In addition, HSBC, Snapchat, Coca-Cola, and Share are reputed companies using Google cloud hosting.
Currently, it is evaluated to be the best solution in the business field as it correlates to expense, Accomplishment, durability, scalability, backups, and warranty reason.
✅ Pros of Google Cloud Hosting:
a) Its available better prices than its competitors in the business.
b) Google cloud Hosting furnishes the best network, i.e., it has a privately administered spirit between all the data centers.
c) It performs an improved, flawless performance with minimal errors and no spikes.
❎ Cons of Google Cloud Hosting:
a) It is quite slow.
b) No free support.
c) It is much more expensive than traditional hosting.
⏩ ROSEHOSTING
It provides hosting along with an available odoo installation service. Governing the Odoo process will ultimately accelerate to the utmost performance speed.
Since Odoo uses Postgres SQL too, it provides you 99 % uptime guarantee. RoseHosting also contributes the most influential managed. Odoo VPS Hosting Free fall weekly backups, firewall security, and SSD storage are some of the Important Safeguards for your CRM from any unwanted admissions.
✅ Pros of RoseHosting:
a) It is a super-fast world-class server; users will drop off when a website puts up a long time to load constantly. Consequently, the Rosehosting service will undoubtedly be a good choice with a massive lift.
b) It has got a weekly Backup Service.
c) The main selling point is its 5 Minute Response Time.
d) When it is a matter of Rosehosting, commenting on drawbacks becomes very tough as they are an outstanding web hosting company.
❎ Cons of RoseHosting:
a) Though all the servers consist of impressive quality and exceptional service, it is expensive and beyond the reach for most people with low budgets.

b) It takes a long time to the money-back guarantee.
⏩ ODOO.SH
Odoo.Sh is a robust cloud-based ERP platform to manage Odoo end customers. It not only comes under the classification of Odoo hosting solution but also contributes many more valuable features in managing your Odoo instances.
Odoo.Sh version of Odoo uses a GITHUB account with unique SSh keys, and it is easily affiliated to any server within a few clicks. In addition, Odoo.sh automatically creates daily backups of your production database. Odoo.sh is highly acceptable for small-scale businesses.
Odoo sh. Do not expect any authorization to upload and modules. There is no extra expenditure for server infrastructure.
✅ Pros of Odoo.Sh:
a) It is known to be the best and most adapted hosting provider.
b) It facilitates all the services you wish to obtain, examines, and of course, run in presentation.
c) Normal DB backups.
d) It gives support to numerous odoo versions simultaneously.
e) You can get a committed Runbot for your projects.
f) Email gateways.
g) Well recurrence and monitoring.
h) It is cost-effective.

❎ Cons of Odoo.Sh:
a) You cannot host a community.
b) The server is uncontrollable at the root level as it is shared hosting.
⏩ ODOO ONLINE
Odoo online hosting is the SaaS-type solution provider That allows you to access your odoo database from the cloud. The main benefit of implementing this hosting is that you are free from the responsibility of maintaining your database, as everything here can be managed and controlled by Odoo.
Moreover, here the user gets the latest Enterprise version. Odoo Online is convenient to set up without any technical knowledge and can be used easily Odoo Online customers provided unlimited free support for an application by Odoo.
✅ Pros of Odoo Online:
a) In this, you can attain your online within a few moments. Cloud is organized by odoo. Using odoo online providers, you can provide consent for one application for the customers.
b) It also benefits migration to the latest edition.
​❎ Cons of Odoo Online:
a) It is not possible to install the custom module.
b) You cannot get the community version.
c) Servers' operations are baseless.
⏩ ON-PREMISE HOSTING
While implementing this hosting, you are accountable related to the functioning of the software as you have to purchase the network infrastructure, strength, and most importantly, maintain all dispensable infrastructures to keep it updated.
✅ Pros of On-Premise:
a) It can be used locally and rapidly.
b) It can be installed effortlessly.
c) You can easily host odoo on your on-premise server.
d) The company plays a responsible role in rectifying the hardware with a considerable amount of security.
​❎ Cons of On-Premise:
a) Hardware cost is not fixed. It may increase over time.
b) For server administration, a specific technical person is needed.
c) When hardware is down, it isn't easy to switch to another IP like a cloud server as the task takes some time.
⏩ KUALO
Kualo delivers a managed hosting service that's planned for the high achievement speed of the odoo platform. Kualo experts will effectively migrate your Odoo platform from your current prevailing hosting provider.
Kualo possesses 24/7 helpful support at your disposal. It is also incorporated with Cloud flare's CDN and Rail gun optimization. In addition, it has an automated customary malware scanning that helps you to keep you much cautious.
✅  Pros of Kualo:
a) 24/7 dedicated support.
b) 100% free hosting for generosities.
c) Two months money-back guarantee.
❎ Cons of Kualo:
a) It is expensive.
b) After renewal, its introductory prices may make twice as much as the actual price.
⏩ LINUX FOX
It also offers managed Odoo hosting service provider. Linux fox wholly favors operating Odoo undertakings. This hosting plan includes RAM that helps enhance more data in the memory and cache and boost performance.
✅ Pros of Linux Fox:
a) It is cost-effective.
b) Linux devoted server can assist enterprises with low IT budgets. it also contributes several free applications specially formulated for apparent integration.
c) Other benefits of a Linux fox are its Stability and security.
d) Linux server offers users the proficiency to multi-task.
e) Linux is assessed as superior to any other servers available in the marketplace when it comes to demand.
❎ Cons of Linux Fox:
a) It is not compatible with Windows applications.
b) There could be a familiarity issue.
c) There can be some migration issues.
While Choosing a Hosting Provider, we should avoid some common mistakes:
There is no denying that when you start a new business or run a prior one, we will have different hosting providers full of choices. Each provider declares themselves the best option for your business.
But remember choosing the wrong provider or step can be destructive for your business/software operations.
While going through the hosting plans, one should ensure some of the essential highlights among the features every hosting service provider serves:-
1. Speed of loading time: Many providers claim the abrupt loading time on their websites. Carefully glance for evidence like that in the credible sources.
2. Measure of Resources: Keep in mind to take the yield of a provider who can be eager to provide an inclined amount of resources within the limit of the client's budget. The oppo hosting packages must also deliver you with websites, storage, email accounts, and infinite bandwidth.
3. Bottleneck frequency: Many hosting providers' plans provide convenient data bottlenecks daily. it can be both automatic or manual.
4. Security Norms: A free SSL certificate is one of the fundamental security measures for a hosted website. The provider must protect the sites from cyber attacks.
5. Customer Appraisal: Suppose you want to evaluate the trustworthiness of the hosting service provider. In that case, you should read customers' appraisals of each service provider by following their respective pages and comparing them with the host's claims.
There are some important factors we must also put up into consideration when we choose a hosting provider:-
👉 Uptime Guaranteed: The most vital factor when choosing a service. Various companies will guarantee it for a specific period.
👉Customer Support: You will have to ensure that customer support is accessible, familiar, and convenient.
👉Location: It also plays a big part in the speed of your website loading and service. Special attention is paid to the quality of the server.
👉 Compatibility: One more point to be noticed here is that the website hosting provider is compatible with the operating systems you are working on.
👉 Security: It is essential to check is an available security component like daily backups and user authentication. In addition, the insurance notification alerts you whenever changes occur.
With the help of the above hosting providers, you will now rethink the provider you wish to implement in your business by keeping the pros and cons in mind.
If you are looking forward to finding a suitable hosting solution for Odoo, Kanak Infosystems LLP. is here for you with a dedicated and experienced technical consultant always willing to serve you with the best odoo infrastructure and tutors you to install the best suitable hosting solution for your odoo system.
Leave a Comment
---
Your email address will not be published.
Your comment is under review by our moderation team.