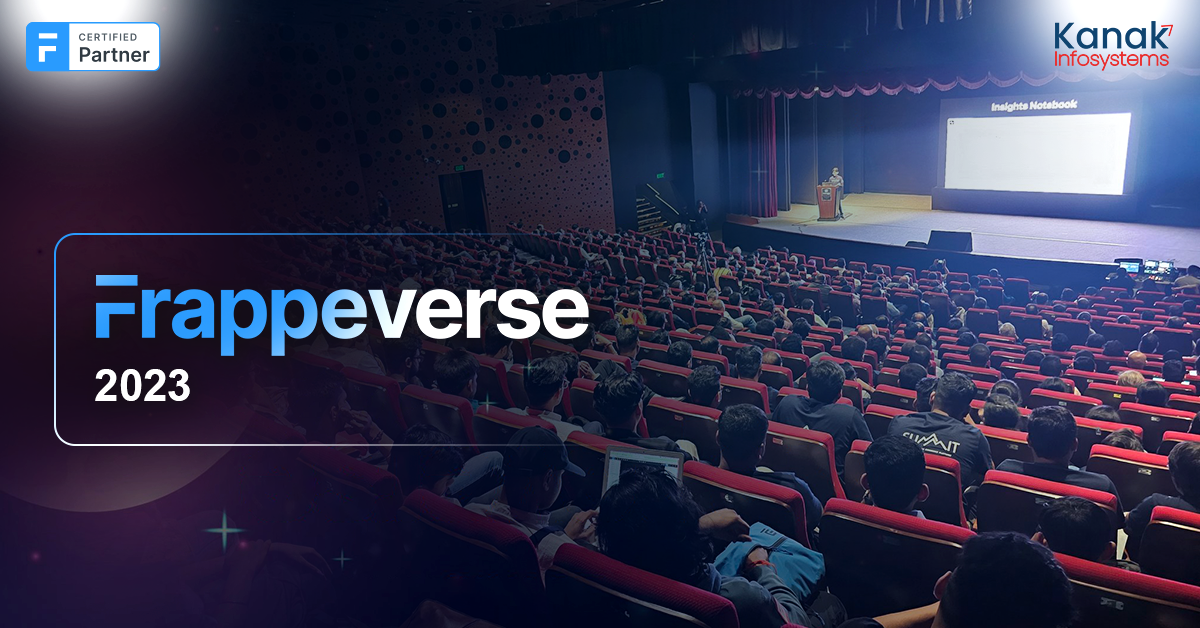 Frappeverse- Into the world of Open Source ERP
Day 1 Frappe Verse - 08/September
Our day 1 for FrappeVerse started at 6:30 in the morning when everyone was rushing for a shower, ironing their best pair of clothes and getting dressed up to look their professional best!
As the clock striked 7:30, we filled our plates with Ramada's flavourful buffet. We gobbled up our food remembering the famous saying "No man can be wise on an empty stomach". To keep our wits at our fingertips and our Frappe Knowledge at its par, a quick pep talk in the car led our way to the Mukesh Patel Auditorium. 
Upon reaching the auditorium, our first step was to register ourselves and grab our name tags along with the Frappe Merchandise T Shirts. And with that, we made sure we click more photographs.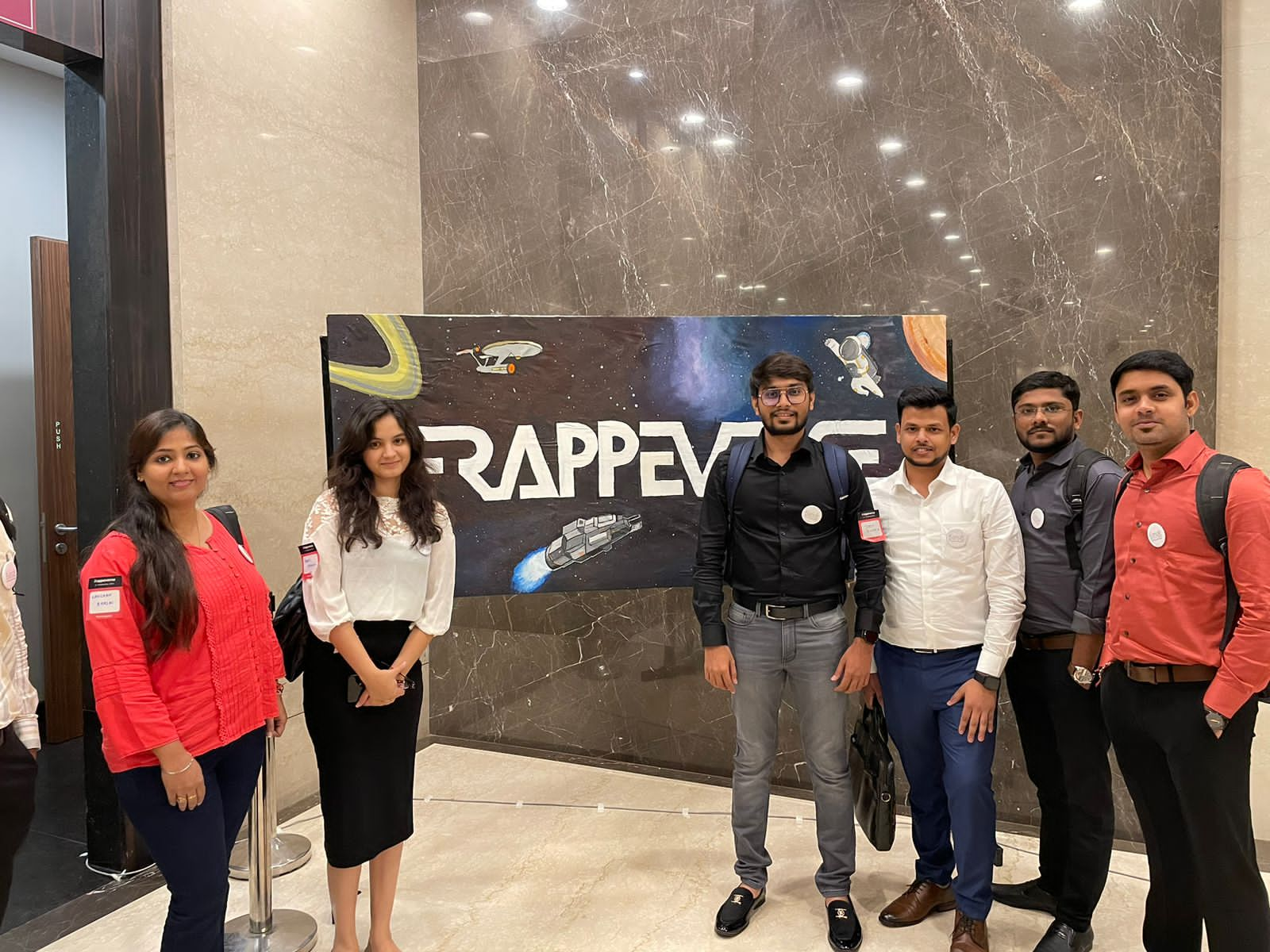 New Superheroes Of Frapperverse- an Insightful Product launch
A quick meet n greet with the members of Frappe ( Mohammad Umair Sayed (Co-founder of Frappe), Mr. Faraz Khatri, Mr. Parth Garach, and Ms. Sayali ) led the way to the seminar.
As we entered the main auditorium, it was a different world- a world of Open Source wonders! The entire atmosphere of the place was filled with technical minds and innovations, everywhere we looked, we learnt something new!
The seminar was started by none-other than Rushabh Mehta, the Founder and CEO of Frappe. Rushabh waved the green flag to the event with his introduction to the Frappe Culture and Community. 
After which, the trail to the introduction of New Frappe Products opened up. 
What's a Frappe without an Espresso?
After Rushabh, Faris Ansari (Product Engineer @Frappe) introduced a new Design System built using the Frappe Framework- ESPRESSO! Espresso can be used to build intuitive and interactive UI.
Once Faris was done briefing the partners about Espresso, Jannat Patel, the woman behind Frappe LMS, took a hold of the event and introduced us to some of the striking new features in Frappe LMS. 
The main feature that she highlighted was the Introduction of Batches in Frappe LMS. She also highlighted that Razorpay has been added as a payment gateway in Frappe LMS for paid courses.
Strengthening the Visualization
It was then Saqib Ansari who took us through the upcoming features in Frappe Insights. He showed us a quick demo on how Frappe Insights will transform the ways of data visualization and dashboards with the help of the all new Espresso!
A quick walkthrough of Frappe Books was demonstrated by the brains behind the product- Alan. A basic accounting flow was showcased using the features like quick edit forms which perfectly demonstrated how the intuitive UI makes the entire process smoother and faster. 
We also saw how the quick search makes it easier to find the documents we are looking for. He also highlighted that a new Print Template Customizer has been added in the Frappe Books. Frappe Books now have features which allow more Inventory Tracking- like Purchase Receipts, Stock Movements and Shipping along with Stock Balance and Stock Ledgers. 
It was then Sabu from Frappe who took us through the journey of Frappe Helpdesk- a new and revolutionized Frappe Helpdesk! He briefed the partners about how the Frappe Helpdesk differs from the Support Module and how every feature of Frappe Helpdesk is a handpicked tool. He also mentioned the USP of the entire framework- Customizability. Using an open-source Helpdesk will help you customize iit to any extent. 
After Sabu, Arjun Choudhary from Frappe introduced another useful and major product- Frappe Drive- a collaboration and team communication tool. By the looks of it, Frappe Drive is very similar to Google Drive, however, the customizing capability of Frappe Drive surpasses Google Drive. 
The home screen of Frappe Drive stores the files you are the owner of and you have uploaded. It currently supports two views- Grid and List. Frappe Drive also has an integrated text editing software- "Tip Tap". It includes a text editor that helps you with the formatting- like changing the fonts, font sizes, colors, etc- of your text along with adding images or videos. 
After Frappe Drive, It was Shariq Ansari who took us through the insights of Frappe CRM. Frappe CRM has been built using Frappe Framework and the Frappe UI. A striking feature was introduced within the Frappe CRM- Calling and Receiving Calls! 
While being on the call you can take notes of the same just by clicking on the "notes" icon which is connected with the call. These calls are then stored in your call logs along with their recordings and other details. All of this is possible because of the Twilio Integration. 
Bob- the Builder? Frappe The Builder!
To take the product launches ahead, Suraj from Frappe introduced us to Frappe Builder. Frappe Builder basically contains pre- built components and snippets, using which, you can develop a website with minimal code and maximum configuration. 
And then we had Hussain, from the famous "Build with Hussain", on the stage. Hussain started off by telling us about the inception of Build with Hussain and how it has grown over time. With this, he introduced "Articles on Build with Hussain"- containing tips & tricks, best practices and much more.
Hussain then went on to briefing about the changes in the Frappe Developer Certification courses. And then, he introduced the all new- Frappe Framework Self Training! And that's not it, he also introduced- Frappe for Non-Devs Special Training!
With these revolutionary Product Launches, came the Tea Break or the Networking Break.
A Little Something for Everyone- Building the Open Source Community
After the Break, Nabin, the co-founder of Frappe, Introduced us to the Revenue Sharing Program for Frappe Cloud Marketplace. He then went on to brief us about the existing Frappe Products- ERPNext, Framework, HRMS and FC- and how they are on their way to becoming a better version of themselves. 
Made by Partners, Loved by All
Frappe has always taken pride in their partners! The way they believe their partners and let them explore and come up with amazing products is unmatched. 
And Partners never put them down either, what amazing showcase it was- products made by them using the Frappe Framework.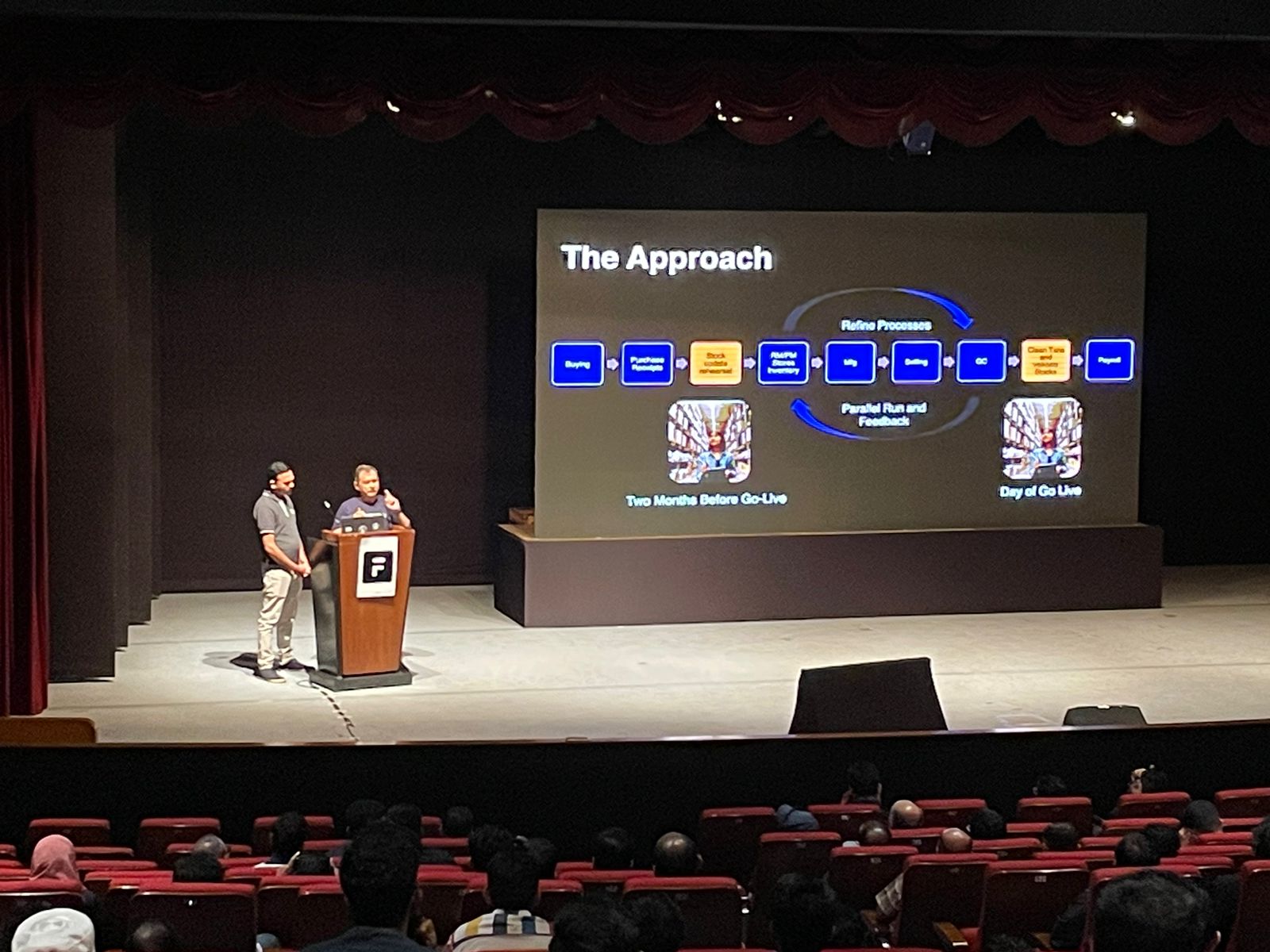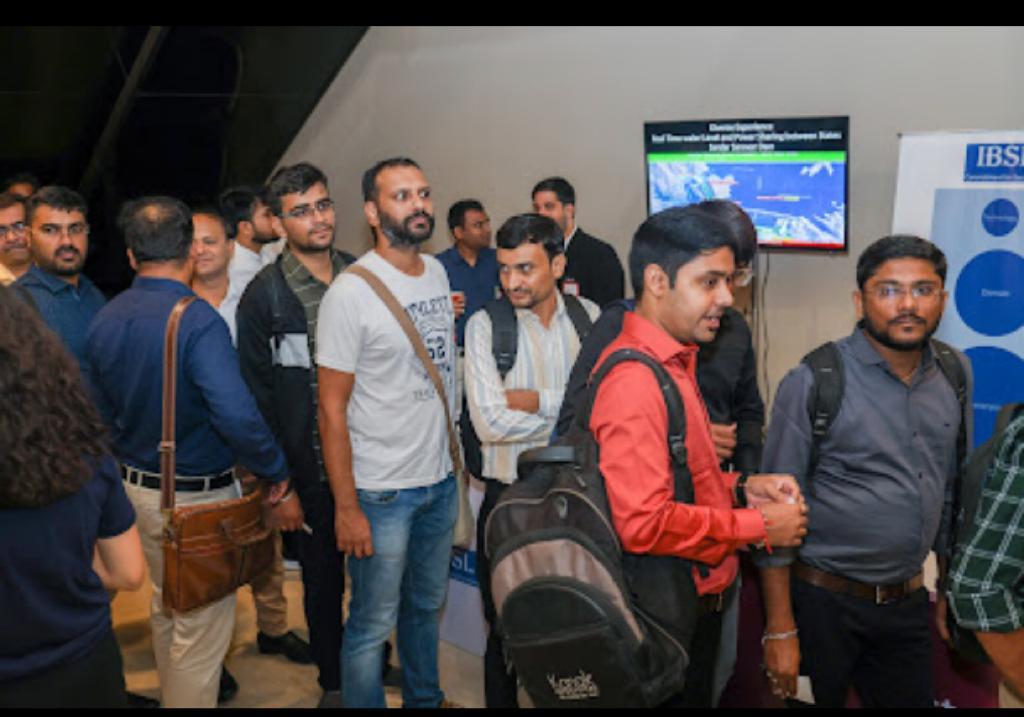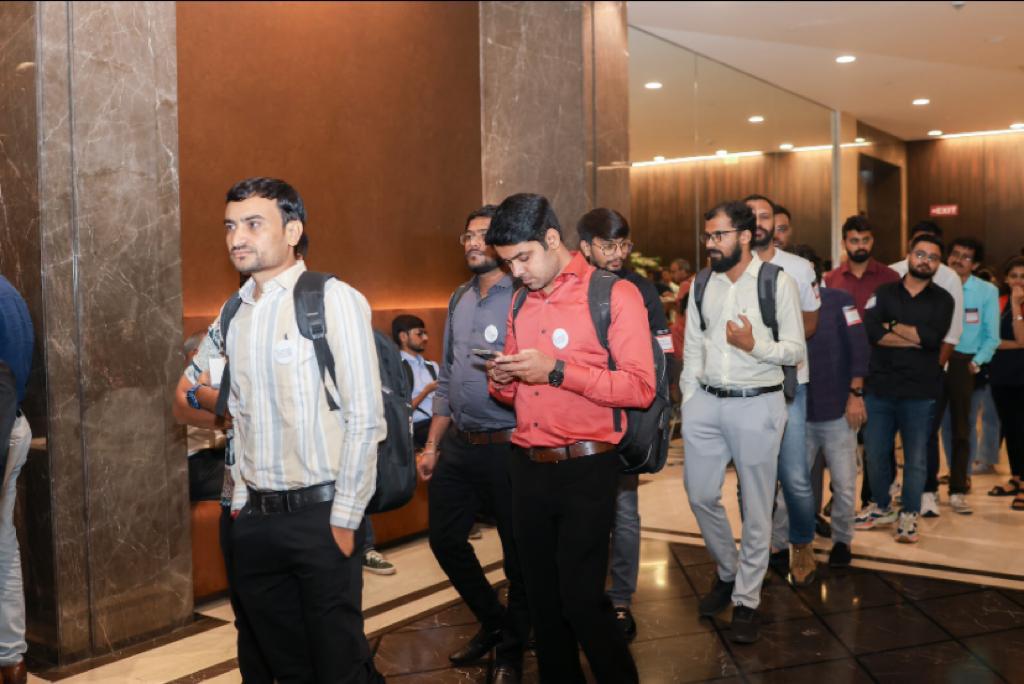 There were partners from across the globe who introduced and showcased their products with a small demonstration and presentation.
It was a joy to see how over the time more and more people have joined this community and have even contributed to it. Open Source softwares is now adopted by more and more businesses, all thanks to this amazing community!
Changes are good, right?
Team Frappe were very transparent to discuss each of the changes that the framework has gone through over the years.
The first and foremost was how 800+ Fixes were made with more than 140 releases. Approximately 50+ Security Checks and Fixes took place! The Test Coverage went from 50% to 72% in a year! 
In terms of performance, the Ram usage lowered exponentially, if we talk about numbers- 10-35%, along with reducing 10% of the CPU Time. More Hooks have also been added to the framework along with transforming the API aesthetics. The credit for all this goes to 87 Community Contributors who took the charge and responsibility for the fixes.
It is a sight to see that there are now 150+ apps on Frappe Cloud Marketplace with more than 2k custom apps on Frappe Cloud. 
ERPNext- The Unsung Hero
"There are only two types of Companies in this world: One that uses ERPNext and One which will use ERPNext"- Deepesh Garg (Engineering Lead, ERPNext)
 ERPNext Improvements at a glance:
1. 1.3k+ Pull Requests
2. 800+ Fixes
3. 170+ Releases
4. 5k+ Installs
5. 65% Test Coverage
All of this, with more than 500 Contributors from the community.
 What all has changed in ERPNext?
1. Faster Financial Reporting
2. Faster and Automated Payment Reconciliation
3. UX Enhancements
4. Ledger Previews
5. POS is more Mobile Responsive
What is more eye-grabbing and mind-capturing is how Team Frappe picked up the Loan Management Module from ERPNext, gave it a makeover and have introduced Frappe Lending! 
Transformative Stock and Manufacturing Module:
1. Stock Reservation feature for Sales Order has been introduced. This was possible through a new doctype called- Stock Reservation Entry. It also has the unreserve option if you wish to reserve the same product for another sales order. There are many upcoming features in Stock Reservation, like, Work Order, Production Plan, and Auto Stock Reservation on Inward.
2. Serial Number Field Normalization- The serial number field has been changed from Small Text Field to a Link Field. This is because the link field solves the data integrity issues. 
3. Multi-Level BOM Creator along with Subcontracting BOM has been introduced. 
What more to expect from ERPNext v15? Well there is going to be Warehouse Management System and Demand Driven MRP amongst others.
HRMS: The New and The Revamped
With 1.4k active installs, Frappe HRMS is on its road to success. Along with that, Frappe HRMS also has code coverage of 73%, which is the highest amongst all the Cloud Apps.
Following features were introduced by Rucha Mahabal, the product Engineer of HRMS:
1. Employee-wise accounting entries can be booked in Payroll.
2. The Income Tax Breakup tab has been introduced in Salary Slip to provide clear information to the employees.
3. 5 times faster payroll processing with recent performance fixes!
4. 3 times faster Auto- Attendance Processing!
5. Attendance tools have features like; filters, select employees to mark attendance, select shifts, etc., which makes it much snappier, similarly, the Leave Control Panel has also been made much more efficient. 
6. Along with these, there are many more tiny fixtures like- Opening entries for earnings and deductions, "Allocate on Day'' configuration in Earned Leaves, Leave Encashment Enhancements, Mark Auto Attendance on Holidays and manu more..
And now, **Drum Rolls Please**
The much awaited Frappe HR Mobile App!
Rucha started elaborating on the Inception of the Mobile App and how it has reached where it is at the moment! 
Initially being developed in flutter, Frappe HR Mobile App then went through the stage 2 of development- a PWA (Progressive Web Application) which gives it a Native-looking UI without using much of your storage. The app is also auto-updated so you won't have to manually update it. 
And after briefing through the features, she gave us the digital walkthrough of the app.
Future of Frappe Cloud Marketplace
New measures and features are added in Marketplace for a smooth experience of publishing an App by the Partners:
1. A new Review System is being introduced along with Automated Security Checks where the code of the apps will be scanned.
2. There will also be Auto-Feedback to make sure no important information or parameter is missed by the Partner. This will be done through emails.
3. Multi Version Management/ Support has also been added to Marketplace- partners can add new versions, change branches to existing versions and remove any version of the applications directly from the dashboard.
4. Partners can also create Paid Plans for the application through the dashboard itself.
5. Much more refined and visually presented Data has also been added. 
And with the end of this, Partners had the chance to give Flashtalks and interact with other partners.
All-in-all, the Day 1 was filled with Revolutionary Product Launches on the Exquisite Frappe Framework!
After a long day of Networking and getting into the depths of New Frappe Products, we hit the sack to start the Day 2 with a bang!
Day 2 Frappe Verse- 09/ September
Day 2 started with a constant thought in our head, what new Frappe Products or Case Studies are we going to witness today?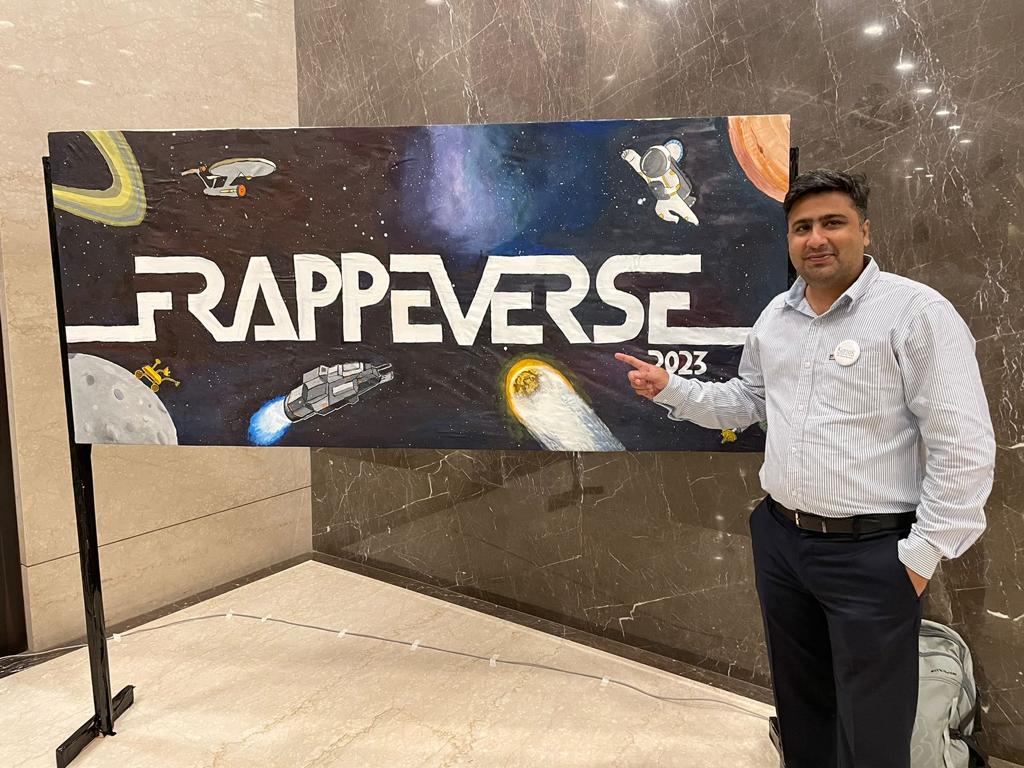 With eagerness instilled in us, we took the ride to the auditorium. We again had to register ourselves at the desk and get our fresh name stickers. 
We entered to witness a whole new day filled with revolutionary case theories.
Day 2 was all about the Community!
But before going on with the Partner Stories, Frappe again standed out from the crowd of companies and did something unusual. They shared their business strategies, their challenges and how they got from a place of doubt to a place of contentment.
When Michelle Alva started out with the talk, We knew we were going to get more involved in the community and Frappe itself. 
"Business in Open Source is Hard, and Profitable Business is even harder"- (Michelle Alva- Director of Operations, Frappe)
Few of the Challenges that Michelle mentioned in her talk about Frappe's Business Journey were:
1. Open Source vs Open Core
2. SMB vs Enterprise- whether to focus on one of them or both
3. Should they be Product Lead or Service Lead
4. Local or Global
5. Short Term Gains or Long Term Sustainability and Impact.
It is safe to say, Frappe has overcome most of their challenges in no time! 
2020 has been the most transformational year for Frappe, whether it was the growing team or the introduction of Frappe Cloud.
Frappe has come a long way and has now shifted from Services Based company to Product Lead Company. It is also a little motivating to see how Frappe has now handed over the services and Implementations solely to its partners.
It not just shows their faith in their partners but it also shows that they wish to Grow with Partners!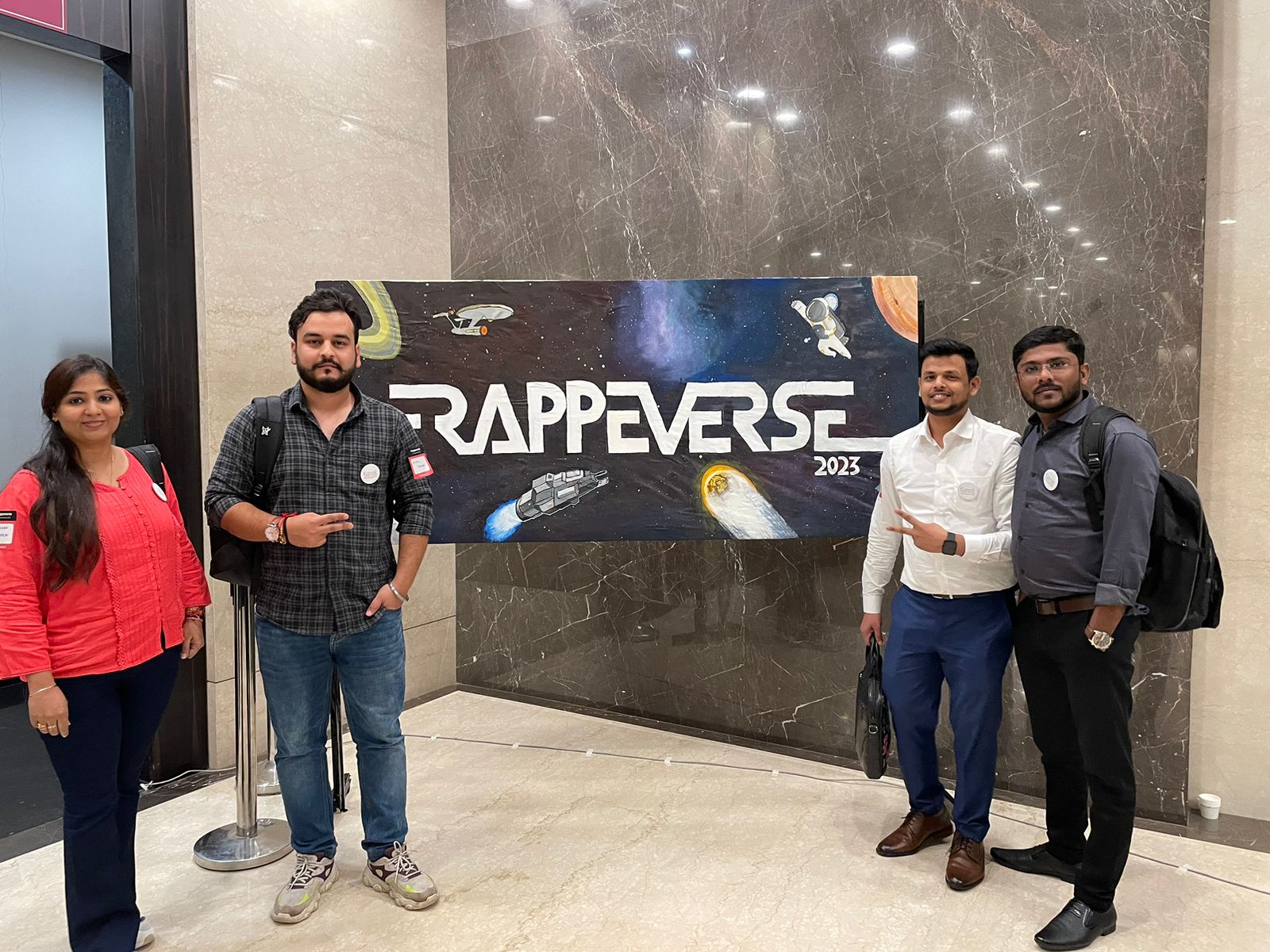 After this, Partner Offerings were discussed, Kanak Infosystems LLP., as the Certified ERPNext Partner too, offers the same services as mentioned in the Conference:
1. Implementation
2. Customization
After Michelle, Umair, The co-founder of Frappe took to stage to share synergies with the Partners and shed light on how the Team's mindset took the turns towards Frappe's Growth.
The Caravan of Partners- Case Theories from Across the Globe
With that, the caravan of Partners kick started and we witnessed, nothing is the limit for Frappe and its bold Community.
The Frappe Partners are taking the business world by storm with their developing capabilities. The Framework, no doubt, is so robust and revolutionary that there is Absolutely Nothing that you can't do.
From Sugar Industry to Restaurants, From Bank Syncing to Healthcare Management, no matter how diverse the industries or processes are, on Frappe- You can brew the blend of your choice!
That's not just it, by Hosting a Partners' Panel, Frappe made sure they were aware of the Partner's journey, challenges and business strategies. Along With that, Frappe made sure they share the Customer Success Stories to motivate and inculcate the thought of "Anything is possible with Open Source" into the minds of the Partners. 
With an Open Discussion about the Future of The Community, the day 2 or the finale of Frappeverse came to end. 
It is almost surreal to see how Frappe wishes and even executes to take the entire community towards growth. With such conferences or the Frappe Local Events they organize, they make sure the community is aligned on the goals and are together in promoting and taking Open Source to next levels!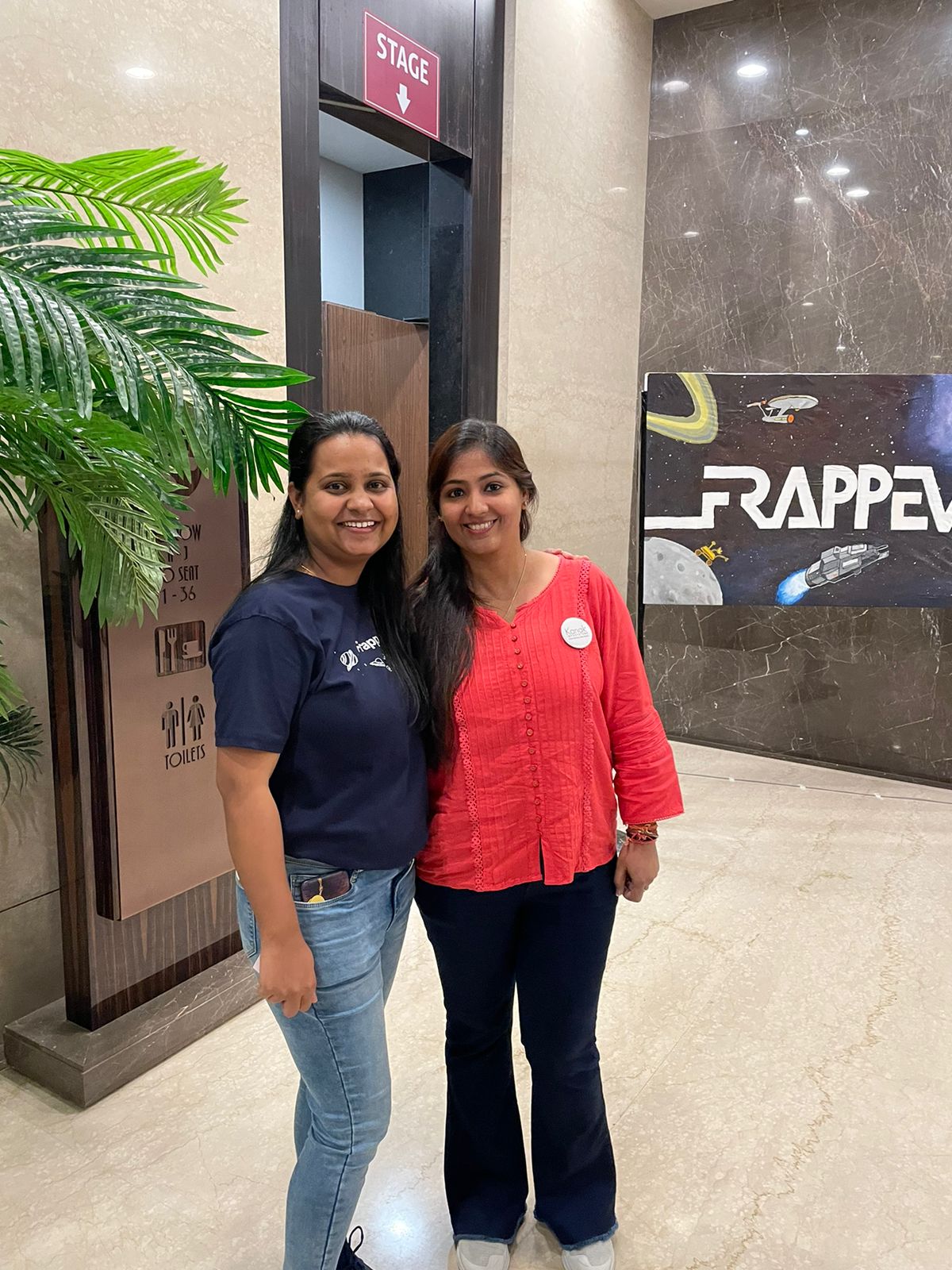 Kudos to Frappe Technologies for an event so spectacular and needless to say successful! We not only had an ultimate learning experience but also felt a more important part of the Community.
Kanak Infosystems LLP. has always been pro Open Source Software and wishes to promote it in every way. With the capable Framework in our hands, we wish to transform more businesses with every project and Contribute back to the Frappe Community!
Leave a Comment
---
Your email address will not be published.
Your comment is under review by our moderation team.