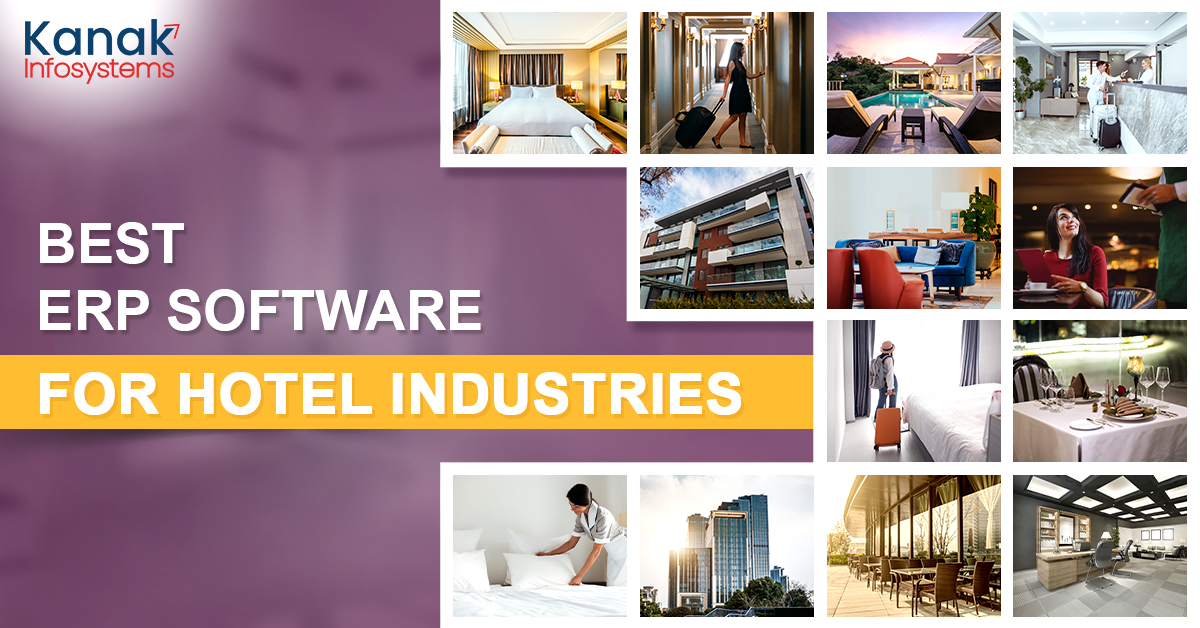 ERP for Hotel Industries
The Hotel Industry is considered to be one of the most profitable and business-booming industries in the world. The basic requirement of finding a place to stay for a night to finding luxurious stays to rejuvenate and relax oneself, the business runs round the clock.
The industry itself has seen very rapid growth and shift over time since its birth. The pen and paper bookings have gone to be telephonic and computerized. Online bookings have made the booking process so easier and more efficient.
However, the ability to manage those bookings didn't really seem that easy. Many of the big chains came crashing down because of the mismanagement.
And since then The industry has been looking for something that manages the work as efficiently as the booking process.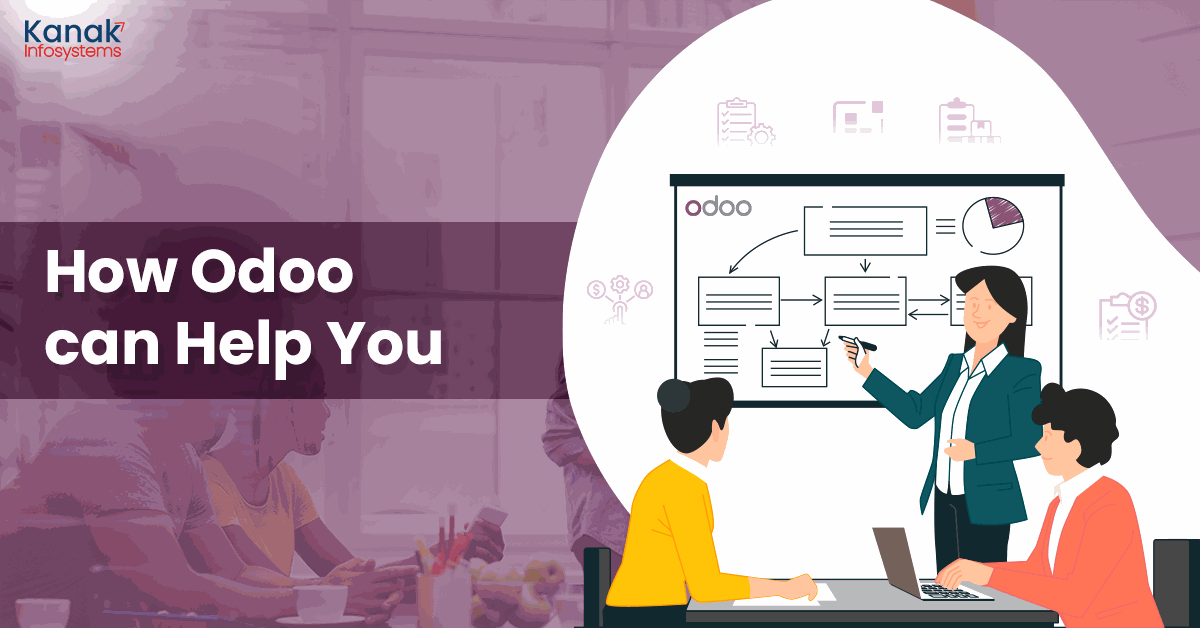 ❝𝐎𝐝𝐨𝐨 𝐢𝐬 𝐚 𝐝𝐲𝐧𝐚𝐦𝐢𝐜 𝐬𝐨𝐟𝐭𝐰𝐚𝐫𝐞
𝐭𝐡𝐚𝐭 𝐰𝐨𝐮𝐥𝐝 𝐟𝐢𝐭 𝐚𝐥𝐦𝐨𝐬𝐭 𝐞𝐯𝐞𝐫𝐲 𝐛𝐮𝐬𝐢𝐧𝐞𝐬𝐬.❞

It is the hub of solutions for all those business needs. It is a single platform that would help you manage the various aspects of your business which are Inventory, sales, HR Management, Bookings, etc. it would also help you run surveys and get feedback to maintain the utmost client satisfaction.
"Odoo Hotel Management Module is specifically designed to offer services like a proficient hotel reservation system, check in- check-out services, maintaining the website, etc."
It would enable the easy management of the rooms of the hotel, you will be able to manage multiple rooms without any mess. It would provide the user to fill in the details like name, check-in time, check-out time, room number allotted, etc.
You would also be able to add external sellable items that you may include in the invoice during the checkout.
It would give your clients the option to search for the rooms based on their categories- like deluxe rooms, suites, etc.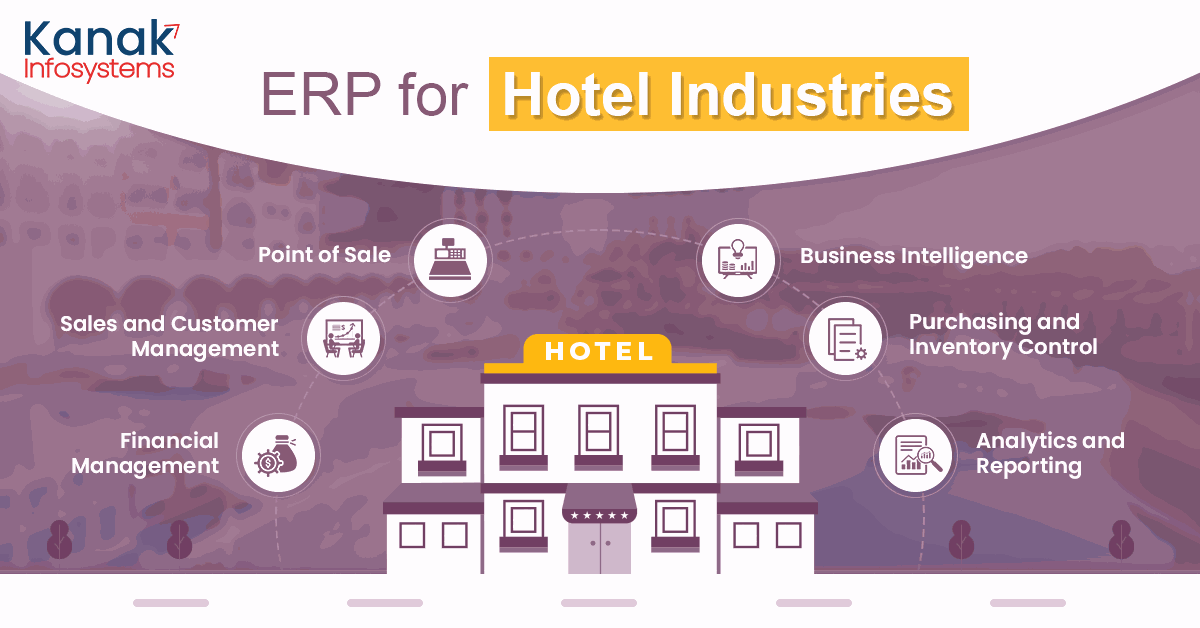 How would an ERP help you?
👉 Having and maintaining a cordial and healthy relationship with your clients would help a hotel to build longer and stronger business opportunities.
The promotional offers and special discounts would definitely please the existing clients and invite new client base as well.
With odoo, you can easily integrate those offers into your invoicing. You can alert the client base about running those promotional offers through Odoo's email and SMS marketing.
With the CRM module, you will be able to manage all of those operations, along with integrating them with other operational factors.
👉 Every hotel has its website, right? To manage the bookings and purchases.
Well, Odoo brings you an e-commerce module that would help you in building your own website and even helps you manage and monitor them to efficiently run your hotels.
It would contain all the necessary details regarding the rooms and the restaurants and the availability. It is also easy to integrate promotional offers with the website.
You can add food and beverages for the clients to order from your e-commerce.
👉 It would also allow the clients to have a login account that they can operate for future bookings as well.
The online booking would become a smooth cakewalk as the booked rooms would no longer be visible in the available rooms tab.
And, with the help of Odoo Point of Sale Module, you can take up the on-site bookings as well and manage them efficiently with the online bookings.
👉 Employee Management is another big role in the Hotel Industry. A hotel is nothing without its Employees. Hence, it is very important for an admin to manage the employees efficiently.
Odoo would allow the admin to create shifts and assign duties to all of the employees.
Odoo's HR module would also help you manage the recruitment process by posting job applications directly on your website and inviting job applications directly to your database.
It would also allow the users to manage the timesheets and leave requests through the module itself.
👉 The Accounting Module of the Odoo would also allow the hotel to manage the accounting affairs easily.
You'd have the option to manage all the tax deductions, multiple ledgers and operations.
It would make it very efficient for you to create your fiscal year management.
The invoicing feature would allow you to generate and manage invoices for your rooms and restaurant services. And they can further be handed over to clients either via emails of prints.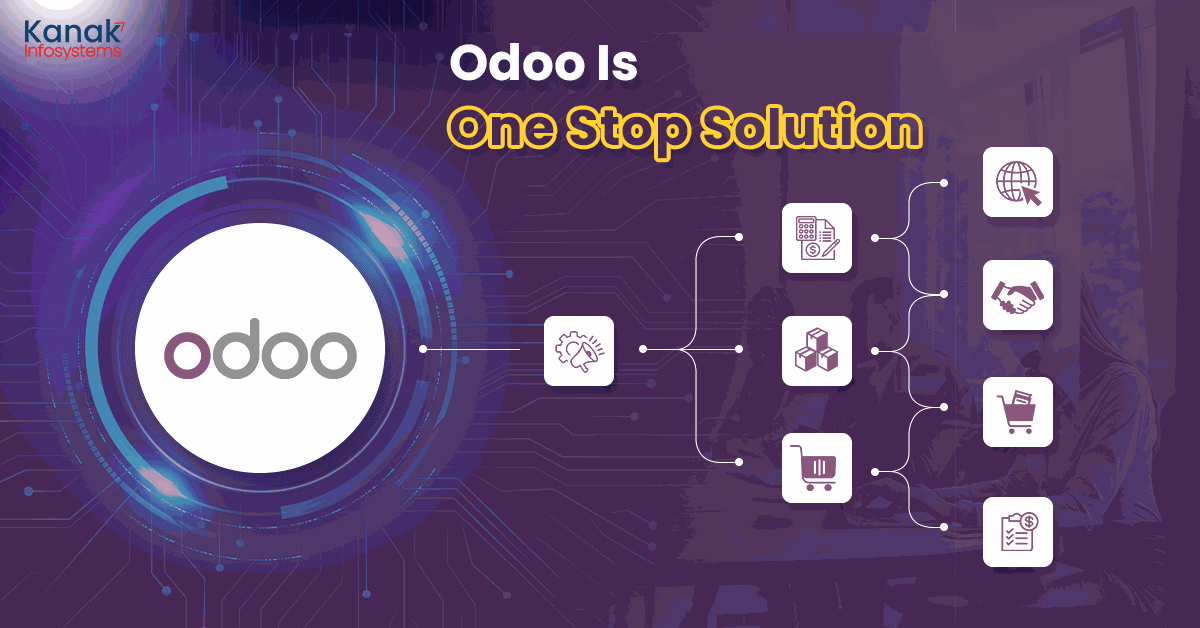 Odoo is a one-stop shop for all your requirements. Odoo is considered to be one of the most cost-effective ERP solutions available. It doesn't burn a hole in your pocket and yet works wonders for your business.
Along with that, odoo offers multiple useful modules under just one roof. May it be accounting, CRM, sales, purchase, manufacturing, etc. so you wouldn't have to toggle up between multiple software.
Since Odoo is an Open Source ERP System, it can streamline and manage your business efficiently. With the introduction of new features introduced in every version of Odoo, you would be able to be up to date with all your management.
Odoo is known to be one of the most scalable software. It would never limit on the basis of the features or the size of your hotel business.
Odoo is the most customizable and personalized ERP available. You can pick and purchase from a plethora of Apps available in the App store to make your Hotel Management a smooth process.
These apps are developed and supported by a number of Odoo partners available Worldwide. So, you will always have instant support and problem resolution for your Hotel Management System.
Running a Hotel with Odoo would definitely make it a lot smoother since all of the operational factors would be integrated under one umbrella. Odoo would act as the base holding your hotel strong to reach new heights.
Wrap Up


Kanak Infosystems LLP. has been an Odoo Development and Customization company for over 10 years now. It surpasses all of the company benchmarks and meets all the client's requirements.
If Odoo tickles your curious nerve, contact us immediately to book a demo, consult or resolve your queries. We are happy to help!
Frequently Asked Questions ( FAQs) 
Hotel ERP software is good for managing your business workflow. It is always good for your customer, your employees, and your management team. It allows you to provide a better, more personalized experience for your customers and improve bookings and revenue.
ERP is a comprehensive system for the hotel industry that monitors all of your hotel's operations and services in real time. It also allows you to closely monitor every ongoing process and service of your hotel, from room service to inventory management and guest check-in.
ERP helps to improve customer experience with streamlined backend business processes.聽
It enables access to the information you need to better serve your customers with the help of the following points:聽
- Timely real-time information that is easy for non-IT users to access.
- Integration between front office and warehouse.
- Vendor scorecards.
Leave a Comment
---
Your email address will not be published.
Your comment is under review by our moderation team.