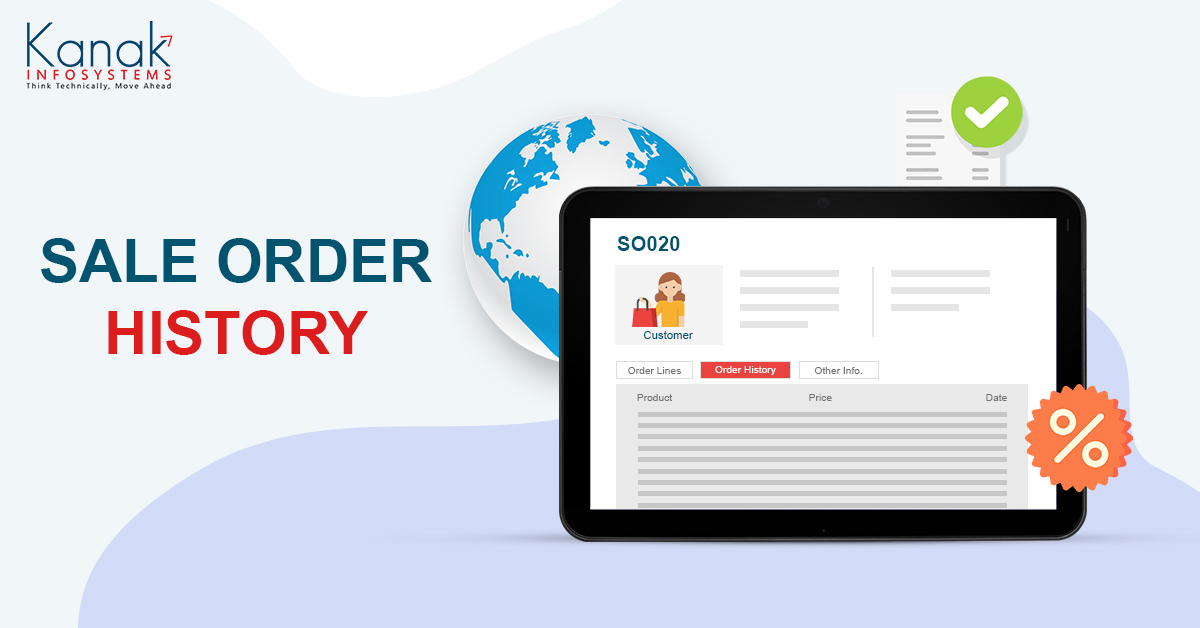 Track Sales Orders Easily with Odoo's Sale Order History Module
It is always beneficial to be able to access your sales history, it will help you keep a track of sales, track on inventory and to gain insights on the ongoing sales trend. To provide you just that in your odoo database, Kanak Infosystems LLP. developed the Sale Order History Module.
You can buy this module by clicking on the below button:-
Sale Order History Odoo Module
Key Features of the Sale Order History Module:
● You will be able to view the order history of a particular customer while creating a new sales order.
● You would be able to create order line from the history itself
● Makes it faster to create the order with the reordering feature.
How to go about the Sale Order History Odoo App:


Accessing Order History through a Sales Order
1. Navigate to the Sales Module and Create a Sales Order.
2. Add the customer details and click on the "Order History" tab. 

3. As you can see, the sales history pops up. You can reorder using the button given.
Accessing Order History through Customer Profile
You can access the order history by navigating to the customer profile as well. Let us show you how:
1. Go to the Customers Tab in your sales module.
2. Select the customer you wish to see the Order History of.

3. Click on the Order History Tab.

4. Here, you can see all of the Order History.

It is pretty easy and quick to use Sale Order History odoo app and get optimum knowledge about your Sales Pattern. If you wish to dive deep into the sea of features that Odoo ERP offers for your Business, book a consultation with our experts now!
Leave a Comment
---
Your email address will not be published.
Your comment is under review by our moderation team.