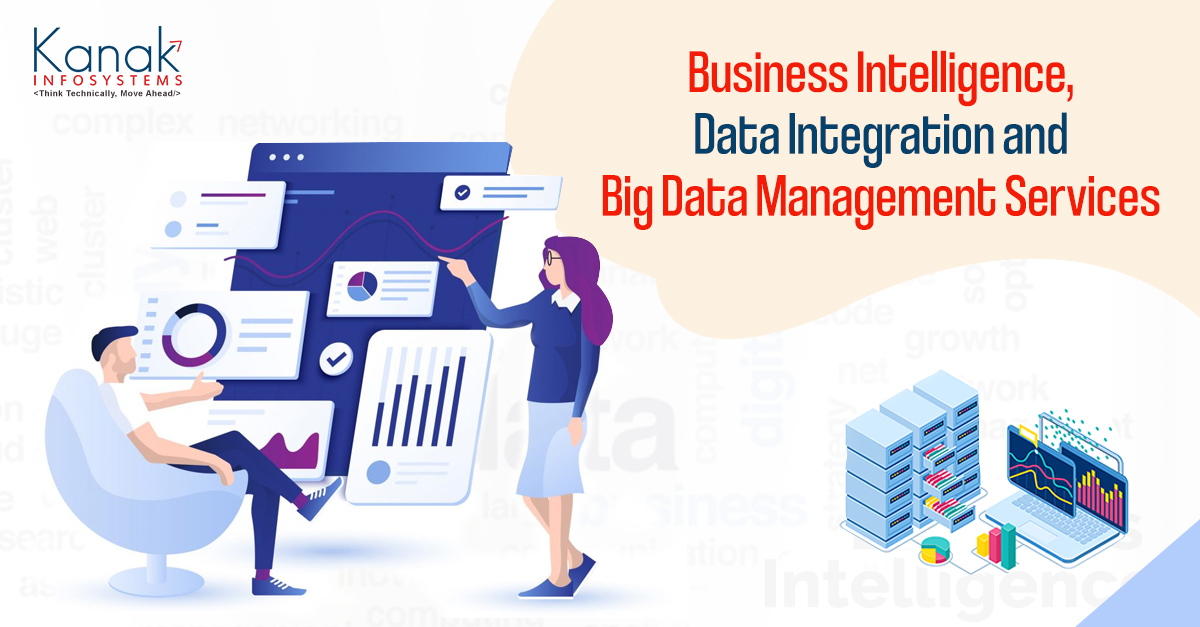 Business Intelligence, Data Integration and Big Data Management Services
What is Business Intelligence
The rapid progress of data in organizations in today's connected world offers tremendous possibilities for analysis and decision making for organizations. So, the Business Intelligence services helps organizations to move form insight results to take appropriate action and to cover up the performance gap.
Business intelligence (BI) simplifies discovered information and analysis with a range of solutions that includes infrastructure and tools, and provides best practices to enable decision-makers to help an organization to easily access, collate, understand, analyze, and act on information.
BI helps to identify significant events and monitor business trends so that decision makers can identify the required changes and trends.
Business intelligence can also help to improve the decision-making processes at all levels of management in an organization and improve the tactical and strategic management processes.
Benefits of Using BI
- Using BI include improved decision making, reducing costs and identifying new business opportunities.

- BI helps to identify inefficient business processes so that these processes can be re-engineered.
- BI goes beyond just corporate reporting.
- BI tools help business executives analyze their data themselves, without the IT departments running complex reports.
- Using BI business users can take back up of information and use data efficiently from enterprise systems.
A Solution Classification By Kanak
With the large volumes of data that every business has and come across continuously, it is very difficult to analyze and derive insights for decision making. Kanak provides a range of Business Intelligence services including consulting, implementation, Data Integration, Big Data Management and analytics.
This Business Intelligence consultation services help organizations to move quickly from insight to take action and come up over gaps in performance. The specific areas of Business Intelligence solutions we cover:
Consultation
We helps organization in making strategize their business roadmap and end-to-end capabilities extend from consultation to architectural design and development.
Big Data Management
There is huge growth in the volume, variety and velocity of data with the expansion of digital devices, IoT and sensors.
We offer advanced technology consulting and services to organizations to implement Big Data plans. We help organizations to derive immense business benefits by leveraging Big Data.
Data Analytics
Data analytics solutions drive revenue and build innovative products and provide superior customer service that help businesses to score over competition.
We provide data analytics solutions consulting, engineering, implementation, maintenance and enhancement services and helps to build a robust Business Intelligence strategy, data analysis, and performance tuning solutions with visual Business Intelligence and analytics dashboards.
About Kanak Infosystems
Kanak InfoSystems is a technology consulting and product engineering company that helps clients transform their mission-critical business applications to digital platforms.
With over a decade of experience, we offer robust technology solutions to attain performance optimization, revenue generation and cost savings services.
Meet us to take an agile and collaborative approach across the value chain and provide you a strategic advantage. For more details E-Mail us at [email protected] and Call Us at +91 9818108884
Leave a Comment
---
Your email address will not be published.
Your comment is under review by our moderation team.