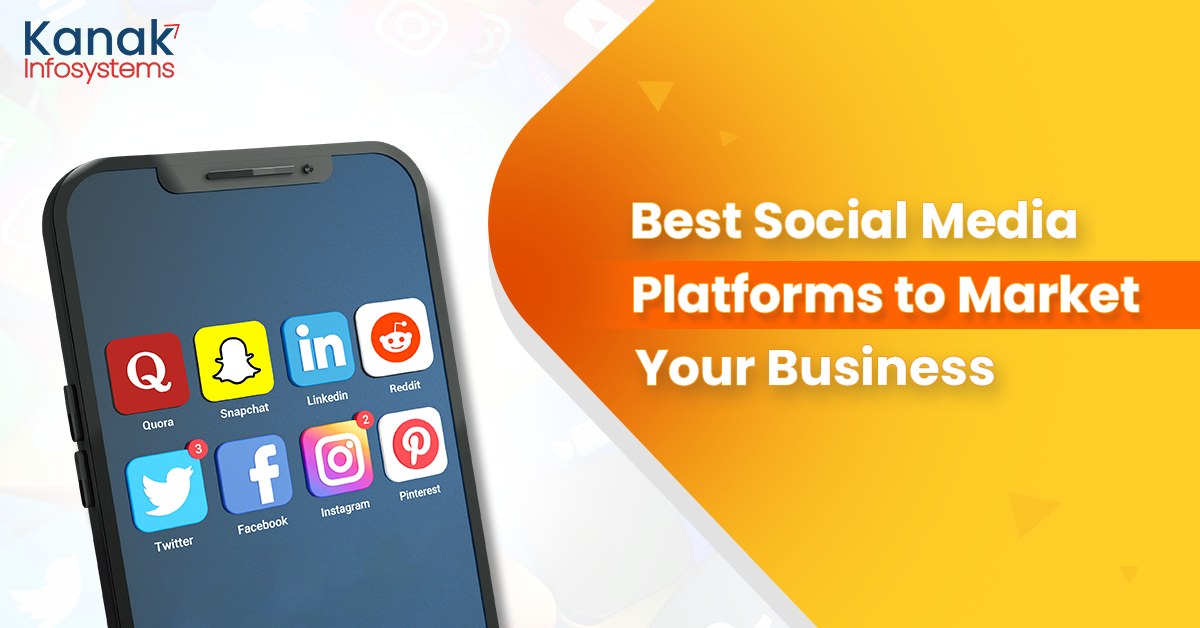 8 Best Social Media Platforms to Market Your Business in 2023
Anybody who owns a business knows about the importance of marketing their brand. Marketing as a practice has come far over the decades. It started from individuals visiting customers door to door to convince them to buy the product.
Then transitioned to radio and television adverts. It has now finally reached its most effective form, social media. Social media as a marketing tool has no boundaries to the amount of growth possible.
It can help your brand grow by leaps and bounds! When done right, a social media campaign can turn your brand from a little-known entity to a nationally and internationally renowned brand.
To do it rightly, you need to find the perfect social media platform for your needs. We dug deep into this and have compiled the list of the best social media platforms for business owners for.
Read ahead to find out why you should use social media for promoting your business, the best social media platforms for business, and how to use them to your advantage. 
Also Read: 10 Best SEO Tools To Improve Your Google Ranking


Why Should You Use Social Media For Marketing Your Business?
While there is a lot of hype around social media, it is very logical on your part to question why it is a good choice for you. We will answer just that in this section, given below are the reasons why you should use social media platforms for business marketing:
Helps to Build Awareness
For customers to buy your product, the first requires them to know about you. Creating awareness can be helpful by either convincing the customer to buy your product or giving you a competitive advantage over competitors that the customer does not recognize.

Build a connection with the customers
Being active on social media acts as a bridge that connects you and your customer. It builds a bond which leads to customer retention in the long run. The retained customers are the base of the skyscraper of your growth.
Strengthens the SEO
If you run a successful social media campaign, it gets your business likes, shares, comments, etc. They lead to increased engagement and also help in strengthening the SEO of your website. These two factors contribute to a better rank of the website. 
Boost Your Revenue
Reconsider all the points above and notice they boost the revenue of your business which is the primary aim of a marketing campaign.
Also Read: Top 13 Digital Marketing Mistakes to Avoid & How to Fix Them
Ready to make social media work for your business? Let's chat!
Best social media platforms for business marketing
These points must have convinced you to give marketing your brand on social media marketing platforms a chance. Let us now talk about the best social media platforms for business.
We researched deeply into this and came up with a list of the eight top social media platforms 2023 for business marketing with the highest user base and most effective algorithms to promote your business. 

Facebook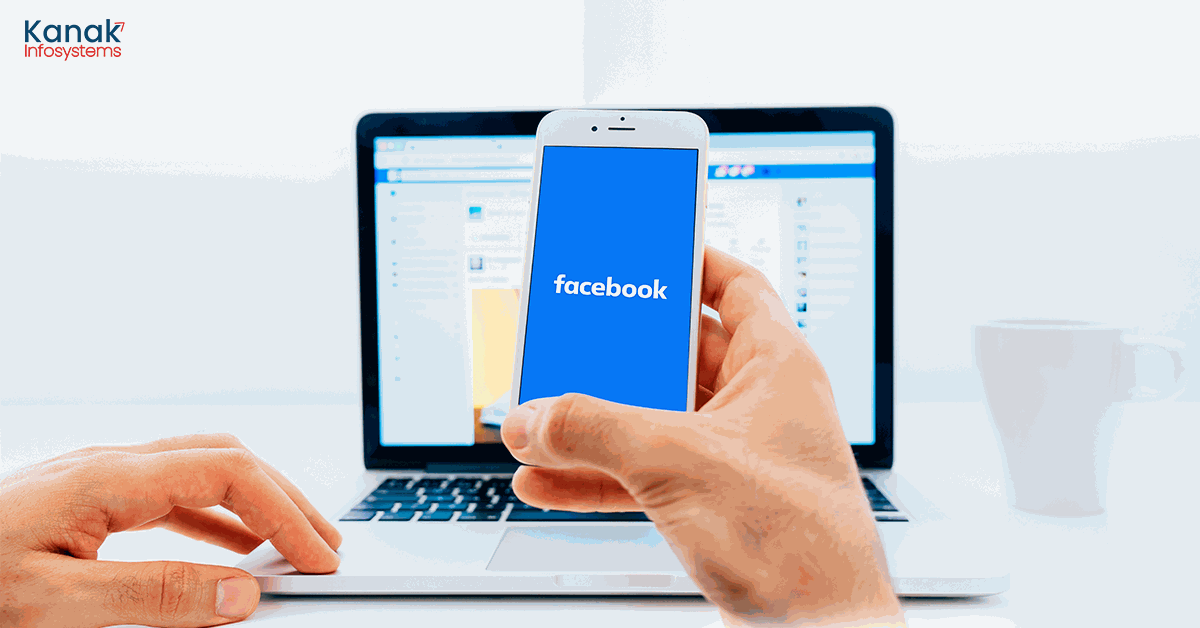 Whenever someone mentions social media, the first name that pops into mind is Facebook. The app began in a small basement and has become a technology sensation over the years.
Facebook is one of the best social media platforms for business marketing. Facebook has a monthly active user base of around 2.94 billion people, and about 1.96 billion daily visitors.
It also boasts of being the leading social media platform with 59 percent users of social media. All around the world, more than 200 million small businesses use Facebook as the medium for their growth. This makes Facebook the most reliable platform to market your business.
There are three ways to use Facebook for marketing your product, these are:
• Maintaining a Facebook Page
Facebook pages are the free promotion of your business on social media. You need to create a Facebook account and post regularly. This is to garner likes, comments, and shares. The algorithm of Facebook works in a manner that if you post regularly and your post gets an adequate amount of reach, then your page and posts are promoted and reach the audience at large.
• Targeted Adverts
Facebook gives you the option to target audiences for the promotion of your product. You can describe your objectives and target audience to Facebook, and you can design an ad campaign that caters to your needs.
• Video Adverts
Facebook also has an option of video advertisements with a higher engagement with the audience. These video ads are either placed in between the videos people watch, appear in the feed, or pop up in between stories of users.
Instagram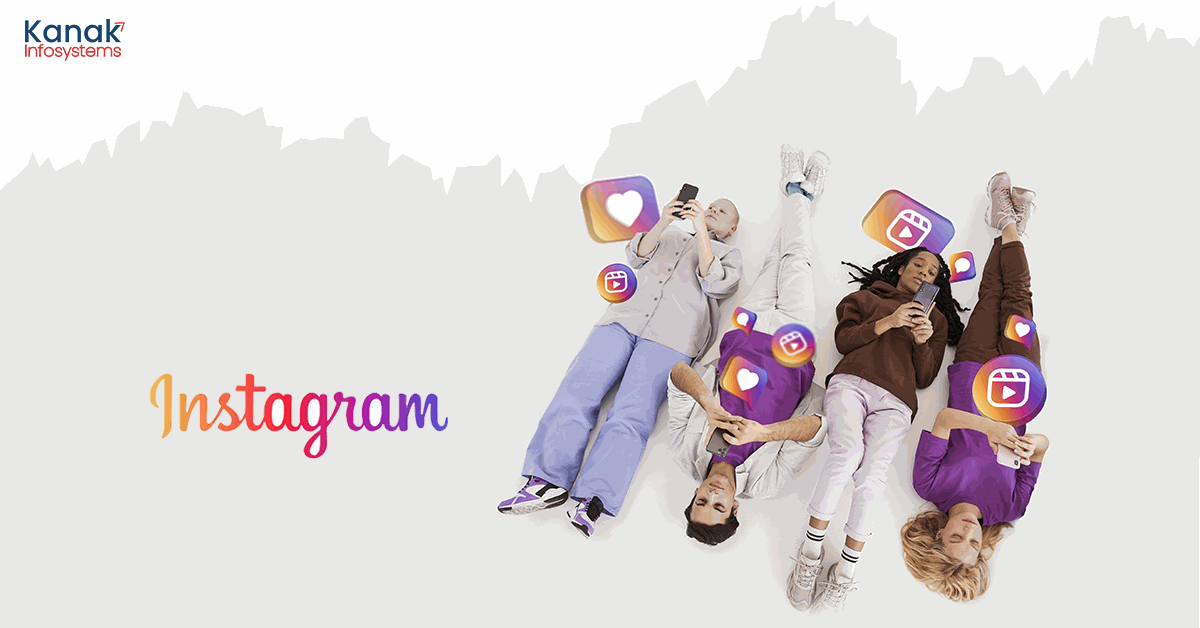 Instagram is one of the fastest-growing social media apps at this moment. We suggest you for using Instagram for your business promotion. Instagram since its inception is a major crowd puller.
Looking at the user base Instagram enjoyed in October, 2016, it is quite surprising that it was just around 550 million monthly users and around 150 million daily users. However, now, the daily login count is beyond 550 million users.
Here are some ways to use the Instagram platform for effective business marketing solutions:
• By Promoting Challenges
Instagram is home to various fun challenges that see millions of participants. The sky's the limit for creativity with these challenges as there is no boundary on what can be done by finding unique ways of product promotion.  

• Making use of Reels
Reels are short videos that have taken the world by storm. It is a goldmine in terms of business promotion. You can either create reels on your own Instagram page or pay popular Instagram pages to promote your business in their reels. The reach of reels is bound to push your business to thousands, if not millions, potential customers.
Twitter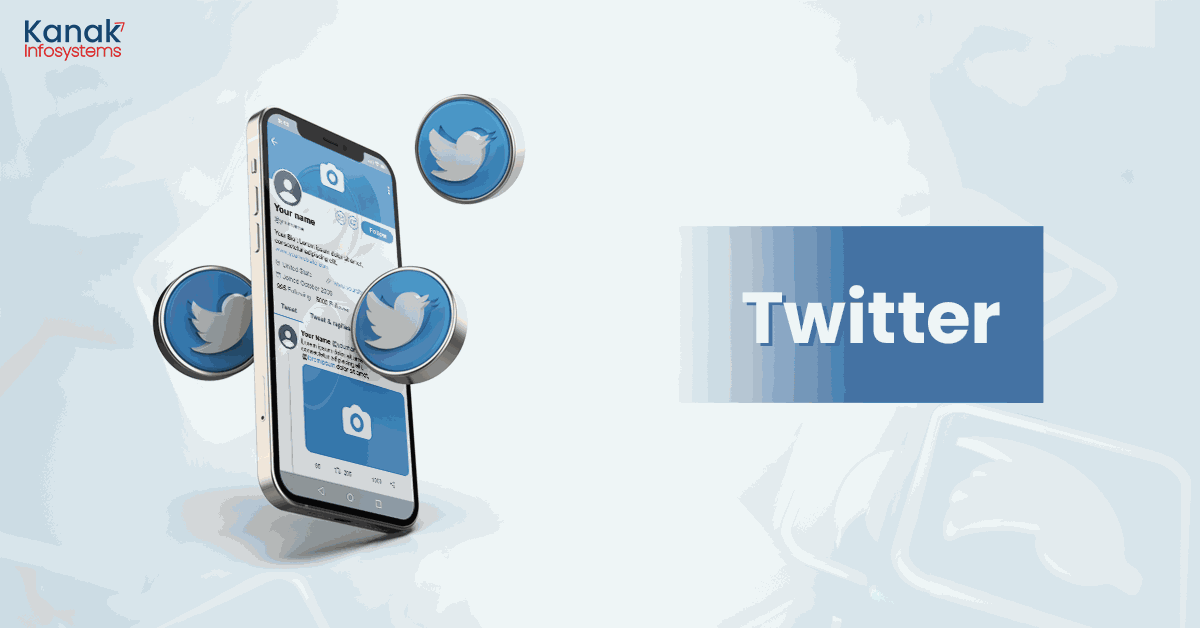 You can also use Twitter to promote your brand. It garners over 330 million monthly users, which is a massive increase from its 130 million monthly user base in 2019. It offers a platform for a targeting your customers in concise manner.
You need to build your Twitter campaign carefully as the number of characters that you can use in it is limited to 280 per tweet. If you want to know how to market your business on twitter, there are three ways of promoting your business on Twitter
 • Promoting your business via tweets
Twitter garners a huge audience with its limitation of 280 words. The short, catchy posts need careful construction and planning to hit the right notes with the users.
• Using videos for promotion
Twitter allows sharing videos that have a higher reach if marketed properly. Various video campaigns aid in garnering a larger number of views and in return, give you the desired promotion.

• Promotion of your account as a whole 
Promoting your account is a must in today's day and age. The posts and videos on explore or suggestion page are just the starting, from there on you need to build your page in an efficient way so that the audience does not dwindle and the reach only increases.
LinkedIn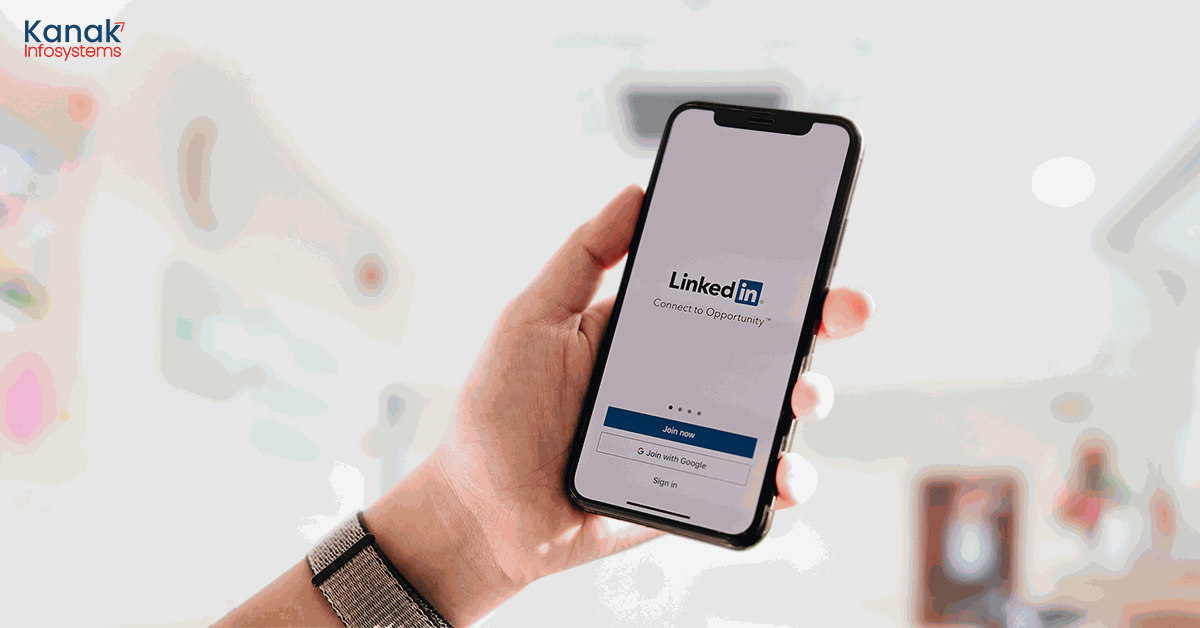 LinkedIn is a platform for connecting professionals to companies that require their skills. It is the best platform to advance your career and gain exposure to world-renowned organizations. Sometimes, you only need a LinkedIn connection message to strike up lasting business opportunities with another industry leader.
LinkedIn is one of the best business social media platforms if you are a business owner as it is considered the best for B2B promotion. LinkedIn suggests a marketing campaign after you describe your goals, target audience, ad format, and budget.
You can also track whether your campaign was successful or not by using the stats it gives you for the campaign. It has four types of promotion tools, such as: 
• Sponsored Content
• Message Ads
• Dynamic Ads
• Text Ads
You can either use one or all combined to promote your business.
Want expert advice on social media marketing? Reach out to us!

Pinterest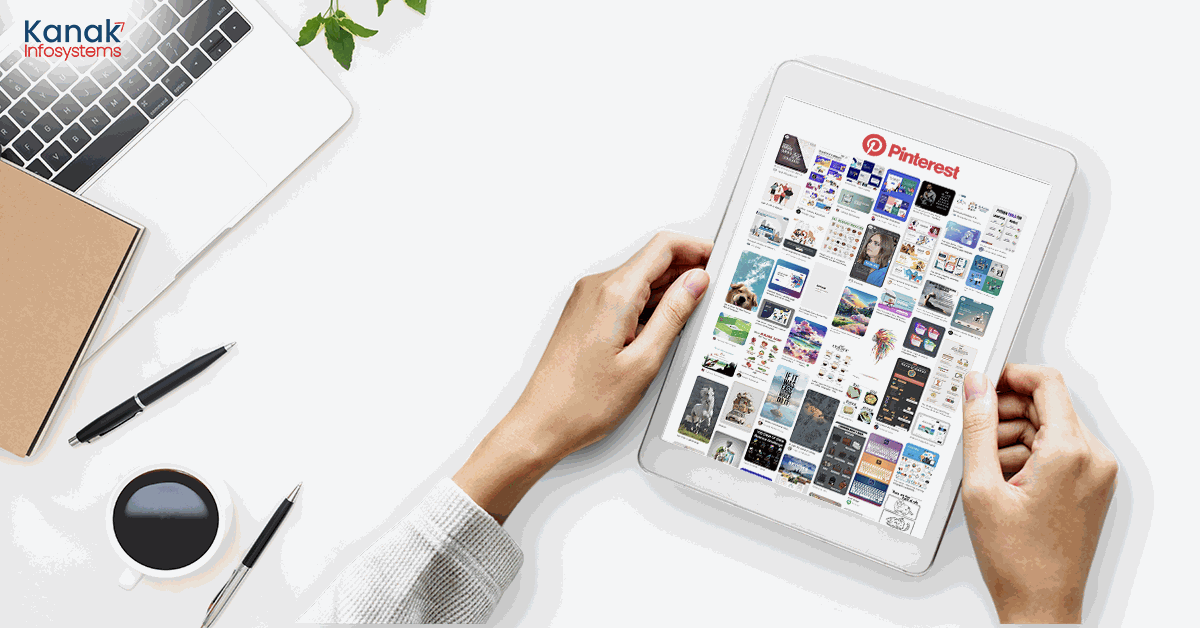 Pinterest is an app which allows the user to share or pin visual content like pictures for the whole world to see. It has one of the largest libraries of photos of all sorts. It is one of the best social media platforms for business promotion if your business is in the creative industry.
According to estimates, Pinterest returns $4.3 for every $1 invested in the advertisements on its platform. This return is higher than the giants like Facebook and Twitter. You can create a business profile on Pinterest and promote your account and business. To promote your business on Pinterest, you need to keep in mind various things.
Some of them are as follows: 
• Creators Hub 
It is for creators' news, analytics, and monetization.
• Pinterest Trends 
Pinterest Trends helps you in checking all the recent trends 
• Audience Insights 
You can use this tool to view current and potential customers of your business to plan your future content.
Reddit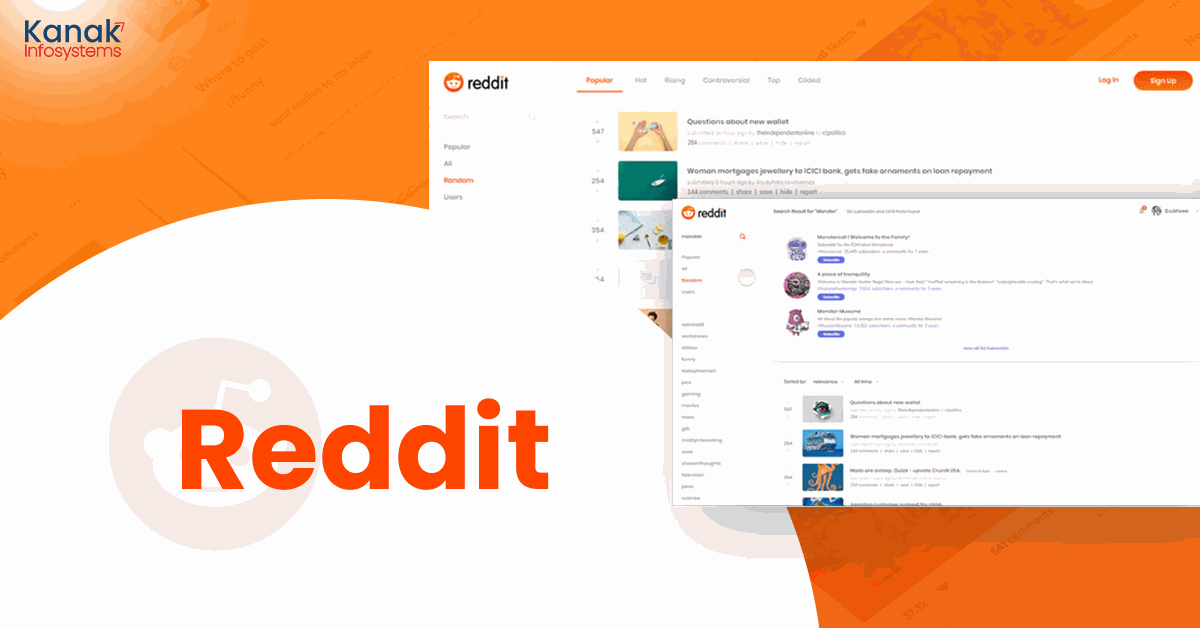 Reddit is a platform that promotes conversations among users about all kinds of topics. The number of such subreddits would easily be in the hundreds of thousands. Reddit is estimated to have 430 million users from almost all the niches that exist in the whole world.
If you identify your forte and target the audience rightly, it can give you humongous growth. Reddit does not rank at the top in the list of social media platforms for business because it is a tough nut to crack. It is because many subreddits have strict rules against any form of marketing.
Advertising on Reddit helps your business to grow in the following ways:
 

• Targeting Audiences 
It helps you target the perfect audience for your business according to your product category and goals.

• Meeting Busi​ness ​Goals 
Reddit creates awareness among your target audience, leading to more brand recognition and driving traffic to your website.

• Helps Measure Success 
Reddit provides valuable insights that help you improve your strategies and generate more growth with the same resources.

Snapchat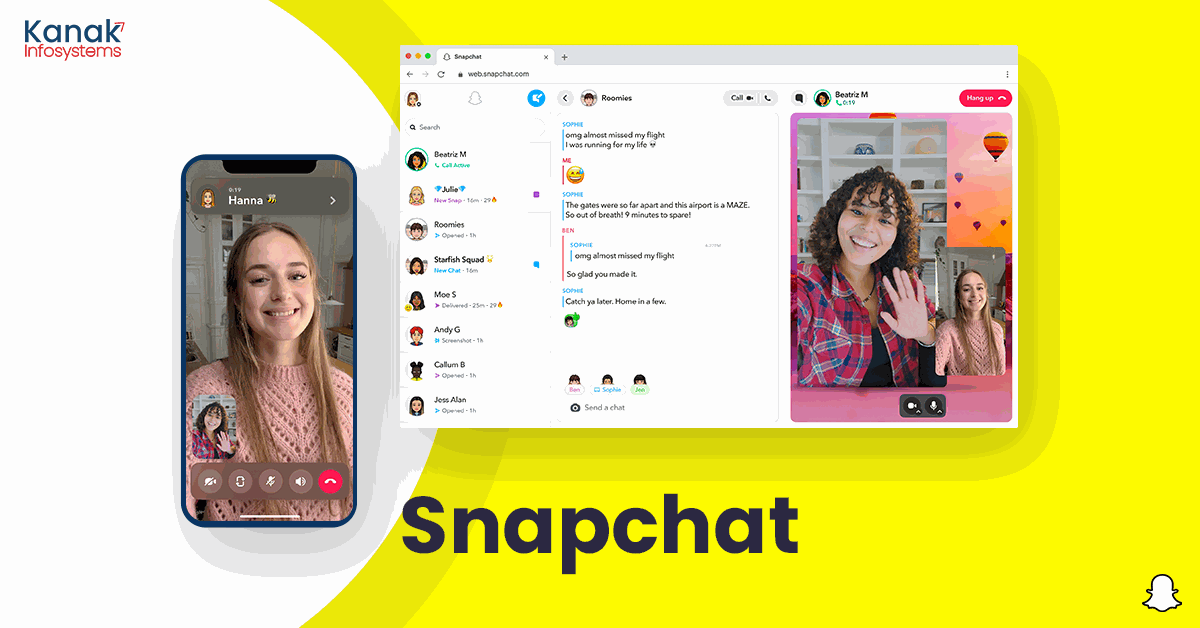 Snapchat is the newest kid in the block of social media platforms for business. It is a photo-sharing app that comes with a high amount of privacy. It lets users send disappearing snaps and post stories that last 24 hours. With a huge user base of 332 million daily users, it helps you with the following options for promotion: 
• Advanced Targeting
It shows ads to a specially selected audience.
• Optimized Dashboard
It gives you a dashboard with all the information at once. 
• Insights
Snapchat provides insights after every advertisement you post to improve the next campaign.
Quora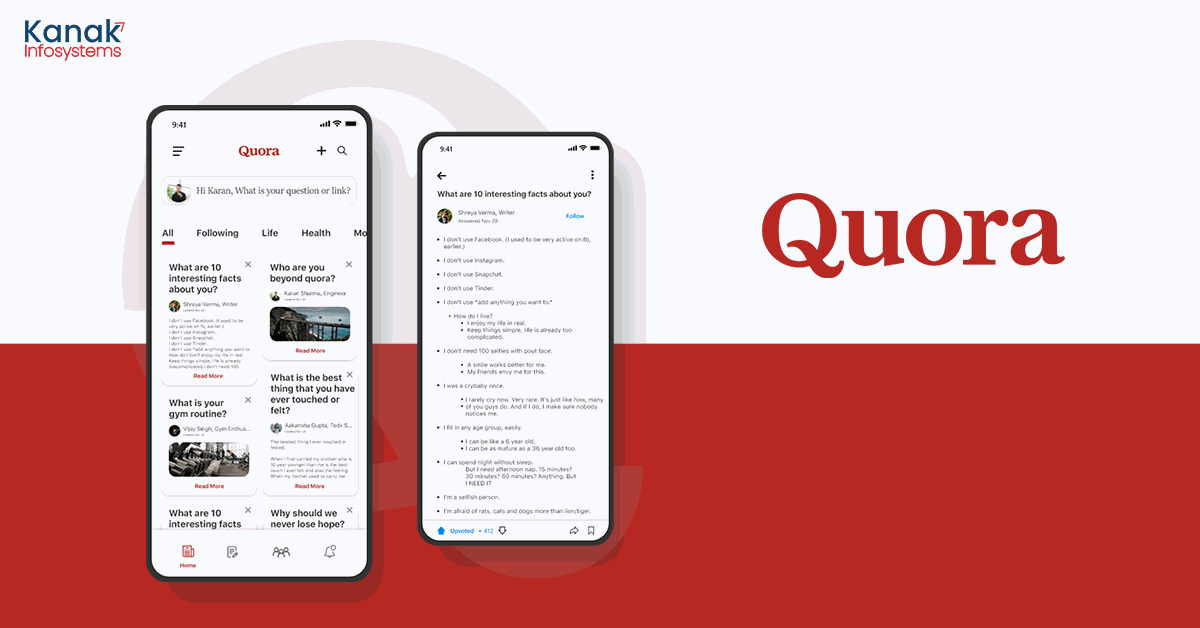 Quora is a platform that caters to all curiosity of any user and connects communities. While Quora is generally not regarded highly among social media platforms for business, it is wrong to underestimate it, considering its millions of user-based functionalities.
It has the most well-read audience amongst all social media platforms for businesses that could be the prime audience for your product. It has a simple interface to host adverts on; that takes just a few minutes to set up.
Quora is a highly functional and extremely helpful platform, which allows you to:
• Build your brand on Quora
Building a brand is the most important and crucial step in a business. Any new platform needs an introduction of your business to start.
• Find the desired audience for your business
To grow your business, you need to find the audience that is best for your business.
• Communicate with different individuals for your business
To know your target audience, you need to talk to different individuals in order to grasp who is a better fit for your business and what domain of people do you cater to.
• Run advertisements
Running advertisements on Quora is another masterstroke of promoting your business. In order to run ads, you need to have a Quora account and an Ads Manager account. With that, you can run ads on Quora. It also charges really less.
Conclusion:
In conclusion, we would say that you should use different social media apps to promote your business. It is the most effective and rewarding way of Marketing in modern times. You have a long list of apps that you can use, including Facebook, Instagram, and Twitter, etc.
You can take Digital Marketing services offered by Kanak Infosystems to get the maximum reach on these apps. The highly talented and experienced individuals will design a strategy based on your needs and targets. This strategy will take your brands to new highs.
Get in touch with us immediately to learn more about our expert Social Media Services.

FAQ's
Yes, social media marketing is one of the most efficient ways of marketing your product with minimum resources.

It depends on the type of business. Social media platforms for the business promotion of a digital product company may be enough; however, a company with physical products may require other mediums too.

It entirely depends on you. You can get one for $5 a day; and one for thousands of dollars depending on your goals, reach, and the accuracy of targeting customers.
Leave a Comment
---
Your email address will not be published.
Your comment is under review by our moderation team.