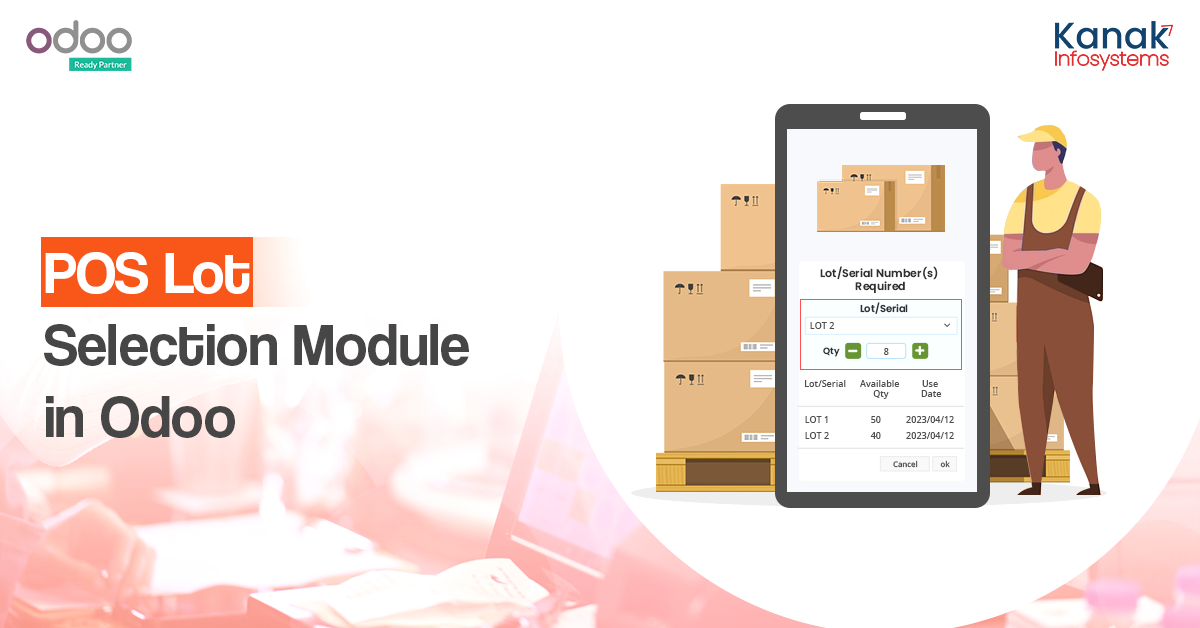 POS Lot Selection Module In Odoo
With this Odoo Module, you can select various Lots or Serials from the current location of the POS. 
Usually Odoo doesn't provide a feature to select lots or serials in POS, there aren't lots and serial masters uploaded to the POS, it just performs the reverse process of creating a new lot based on the value received from the POS order.
POS Lot Selection odoo app will prove to be helpful for users to cross-check items available in the stock for specific lots to deduct items. 
With the POS lot selection Odoo App, you can:
● Select lots and serial numbers in POS
● Add expiration date for the products
Upgrade your point-of-sale system today with the POS Lot Selection module. Purchase now!
How to go about the POS lot selection odoo Module?
1) Go to the settings tab.
2) Go to the inventory setting and check the Lots and Serial numbers column and expiration date column.

3) Then go to the Inventory and then to the products.

4) Now, for the product, you can add the tracking from Lots and add the expiration and removal dates.
5) In the update quantity, you can add product lots and their quantity.

6) Now, in your POS, you can select the product and add quantity. Details of all the lots for specific products will be shown in the Lot info list.

7) Sale orders will be generated for the same lot and quantity.

You can check our similar Modules:
Kanak Infosystems LLP. is a team of highly qualified technophiles with experience in Developing, Customizing, Integrating, and Implementing Odoo and several other ERP Services. Main aim for Kanak is to easify the complexities of new technologies for its customers to thrive. 
If you wish to explore the possibilities of improving and increasing your business with the help of ERP solutions, book a consultation or a demo with us now!
Watch this Video to Learn More
Leave a Comment
---
Your email address will not be published.
Your comment is under review by our moderation team.