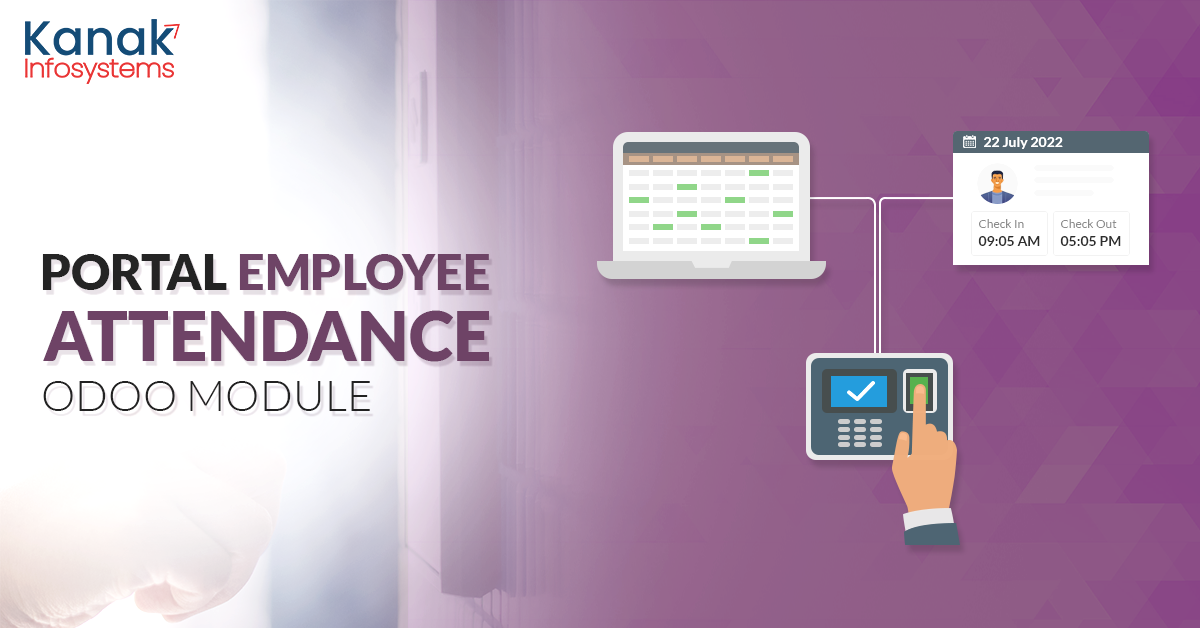 Portal Employee Attendance Module In Odoo
Portal Employee Attendance is an add-on application. It is an app that can be added to your Odoo database and make it much more smoother and efficient. This app is developed by Kanak Infosystems LLP., and the core features of this application are to provide you with attendance records, makes it easy to track which of your employees are on time-off on the day, along with the general recording and marking of the attendance.
Since it is a PWA application, you have to configure it with your Odoo database and it will give you all of its benefits in your default app module.


How to go about the app?
● Go to the portal and open "My Account"
 ● This is how the dashboard will look like. Click on the "Attendance" tab.
 ● A screen like this will pop-up. Click on the "Check-In" tab.
● Once you check-in , a screen like this pops up.

● You can check your previous attendance records by clicking on the following button.

● Once you click on the "Check-Out" button, this is how your dashboard will look like.
 Does it look easy and exciting? Does it solve your concerns? Do you wish to talk about it more?
Don't hesitate, reach out to the experts at Kanak Infosystems LLP. to book a consultation or a demo!
Get InTouch
For More Information on Odoo Consulting Services
Leave a Comment
---
Your email address will not be published.
Your comment is under review by our moderation team.