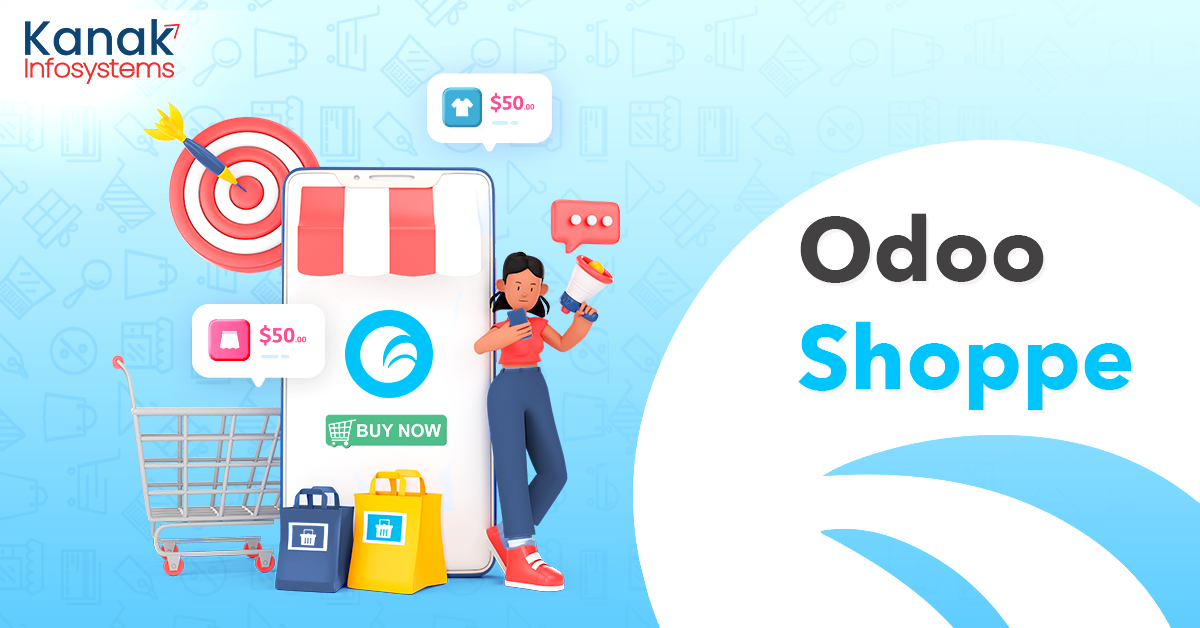 OdooShoppe - Mobile App For Ecommerce Business
Online Shopping Marketplaces are making a boom! Within the next few years, it is expected to control 73% of the total ecommerce sales all over the world. The people are now used to the habit of shopping online from their mobile phones- it gives them convenience.
Since mobile phones are at an arm's reach, everybody is indulged in Online Shopping- whether they are on their lunch break, on a vacation or just walking down the street.
Having an Ecommerce mobile app will provide you an advantage over your competitors and will also help you reach out to wider audiences. 
We do understand that taking your business online does come with its own challenges which may affect your decisions, but to take that worry away from you, Kanak Infosystems LLP. has launched a robust Ecommerce Mobile App- Odooshoppe.
What Is Odoo Shoppe?
Odoo-Shoppe is a Mobile Application that will help you create an online identity for your business in the most quick and easy ways. It is an online shopping marketplace where Ecommerce vendors can sell their products and customers can buy them.
Based on the React Native Framework, Odooshoppe is an application meant to transform your online selling and shopping experience. 
Why Is Odooshoppe One Of The Best Online Shopping Apps?
1) Efficient Management
Odooshoppe allows you to manage your products through putting them in Menus like Shop by Categories and Shop By Brands. This will help you segregate the products for a smooth surfing and shopping experience. You can add Advertisement and Promotional Banners to inform your audience and give them the Smart Search option to easily navigate.

2) Odoo Backend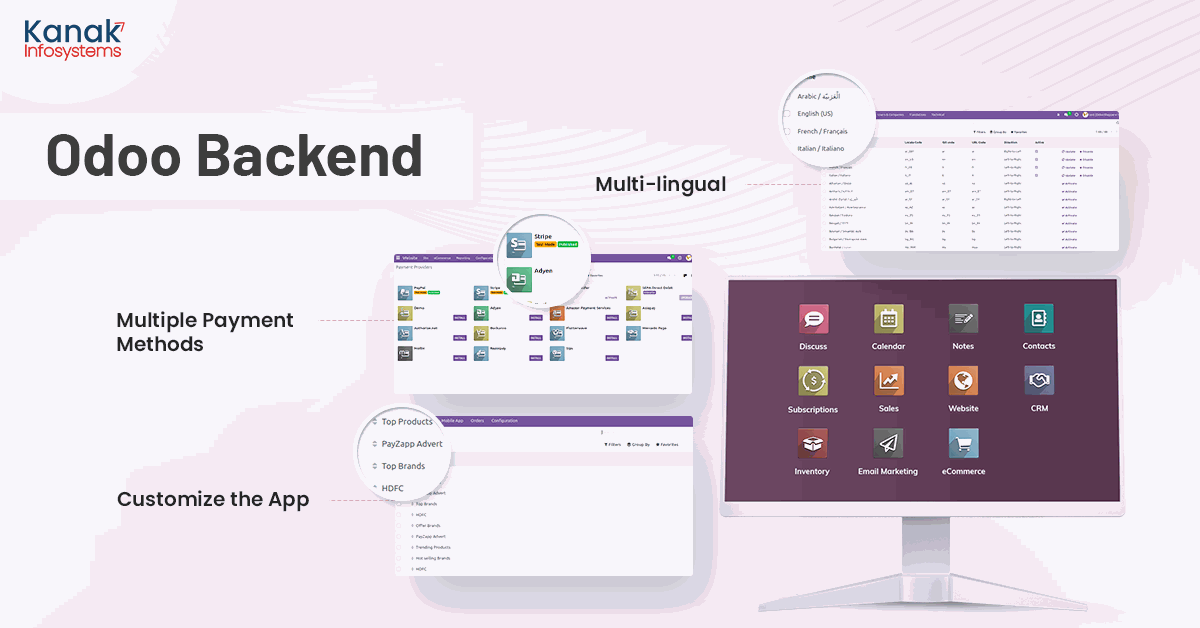 Odooshoppe is based on the Odoo Backend. That will help you  in integrating the app with multiple payment methods, you can also perform sales analysis and strategize in growing your business. The most important feature that comes with the Odoo Backend is that it will make the app completely personalized for your business- add your logo, select your theme. It also helps in making your business multi-lingual- Opt for the language your customer base uses.

3) Transform Your Way Of Business

Online businesses are making a breakthrough. It provides you and your customer with a sense of convenience that you can run your business from anywhere and your customers can shop from anywhere. You will be able to display all your product collections, out of which, your customers can choose and decide to buy.
What Are Some Of The Best Features Of Odooshoppe?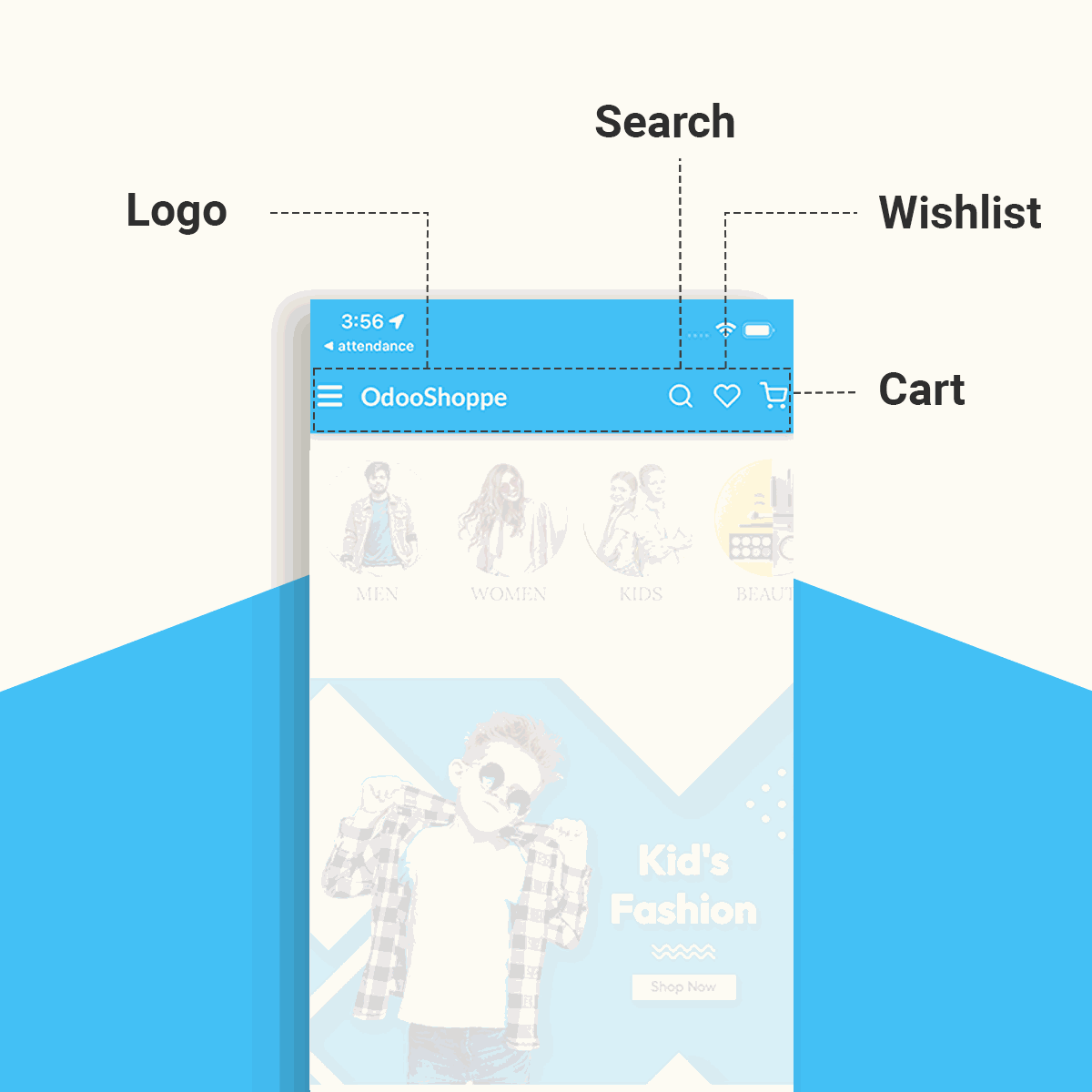 1) Smart Search- Users will be able to search for their desired products easily.
2) Wishlist- This would be a personalized list of the user that they wish to purchase.
3) Cart- This would be your online shopping cart, users can add to remove products as per their choice.
4) Logo- Odooshoppe offers a dynamic logo. A user can choose how they want the logo to be- text or image- as per their preference.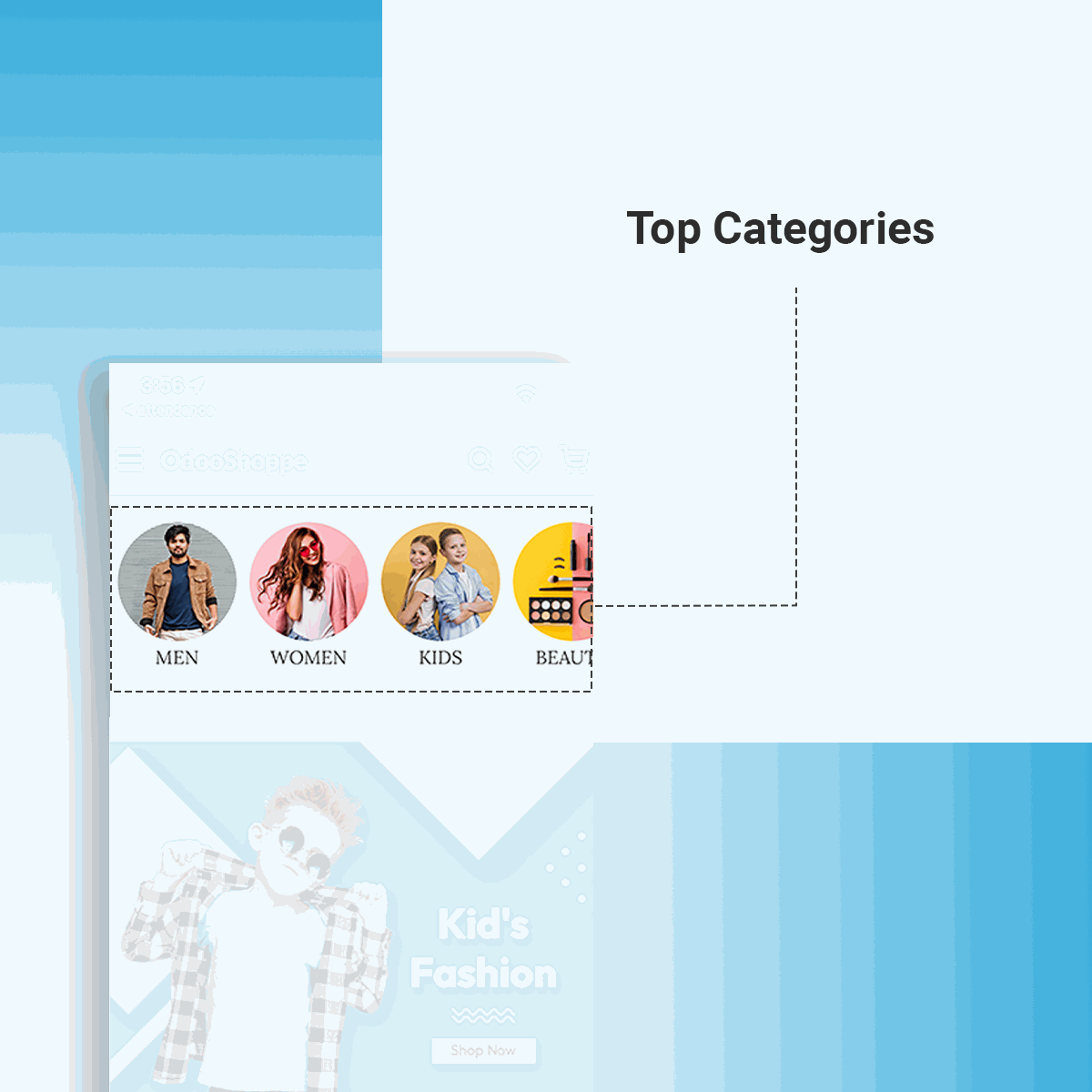 5) Top Categories- This is the header part of your Odooshoppe homepage. It has a variable feature of creating as many categories as you wish from the backend.

This feature would navigate the user to the list of products which are linked to those categories.
6) Promo Banner- This would show all the offers and discounts which are currently active.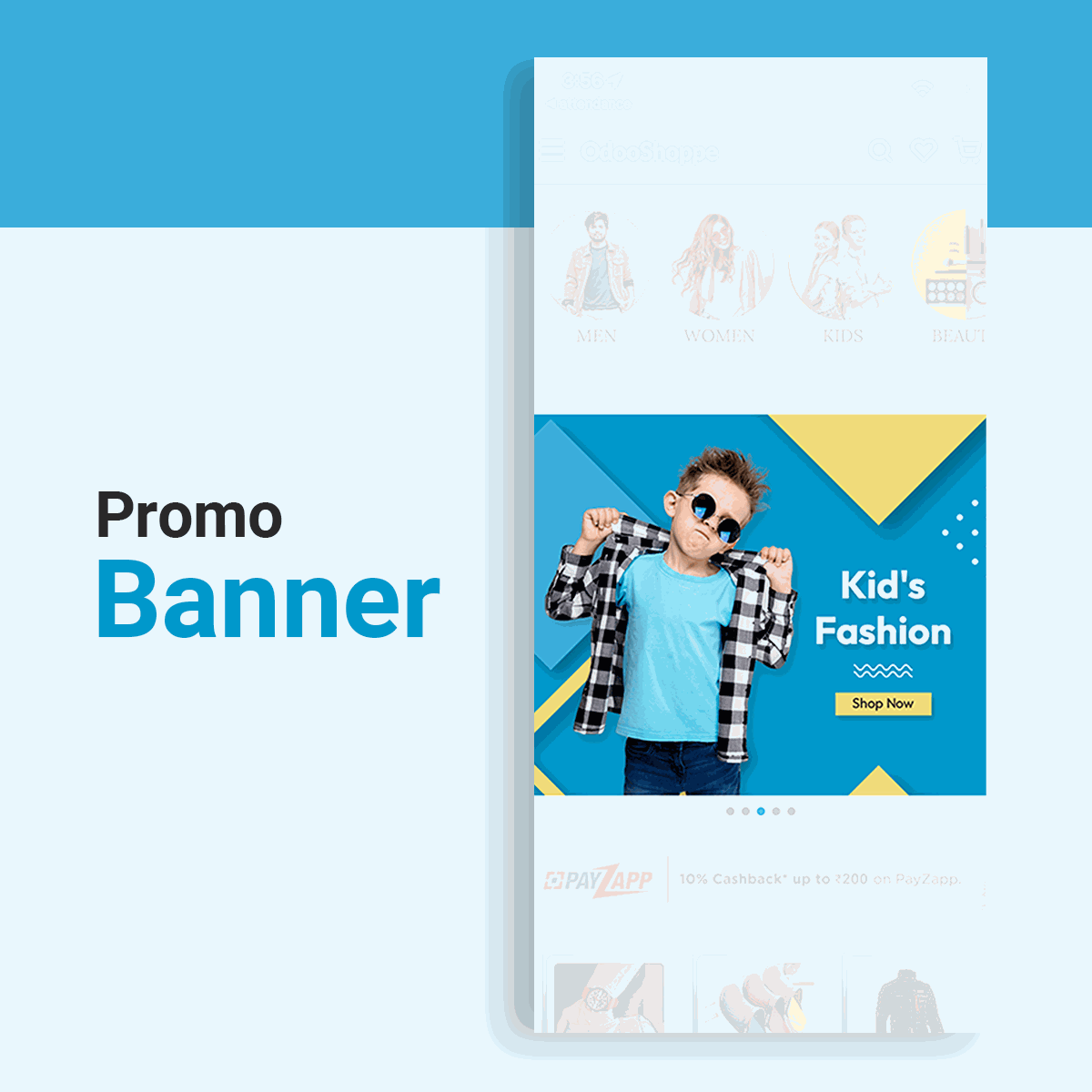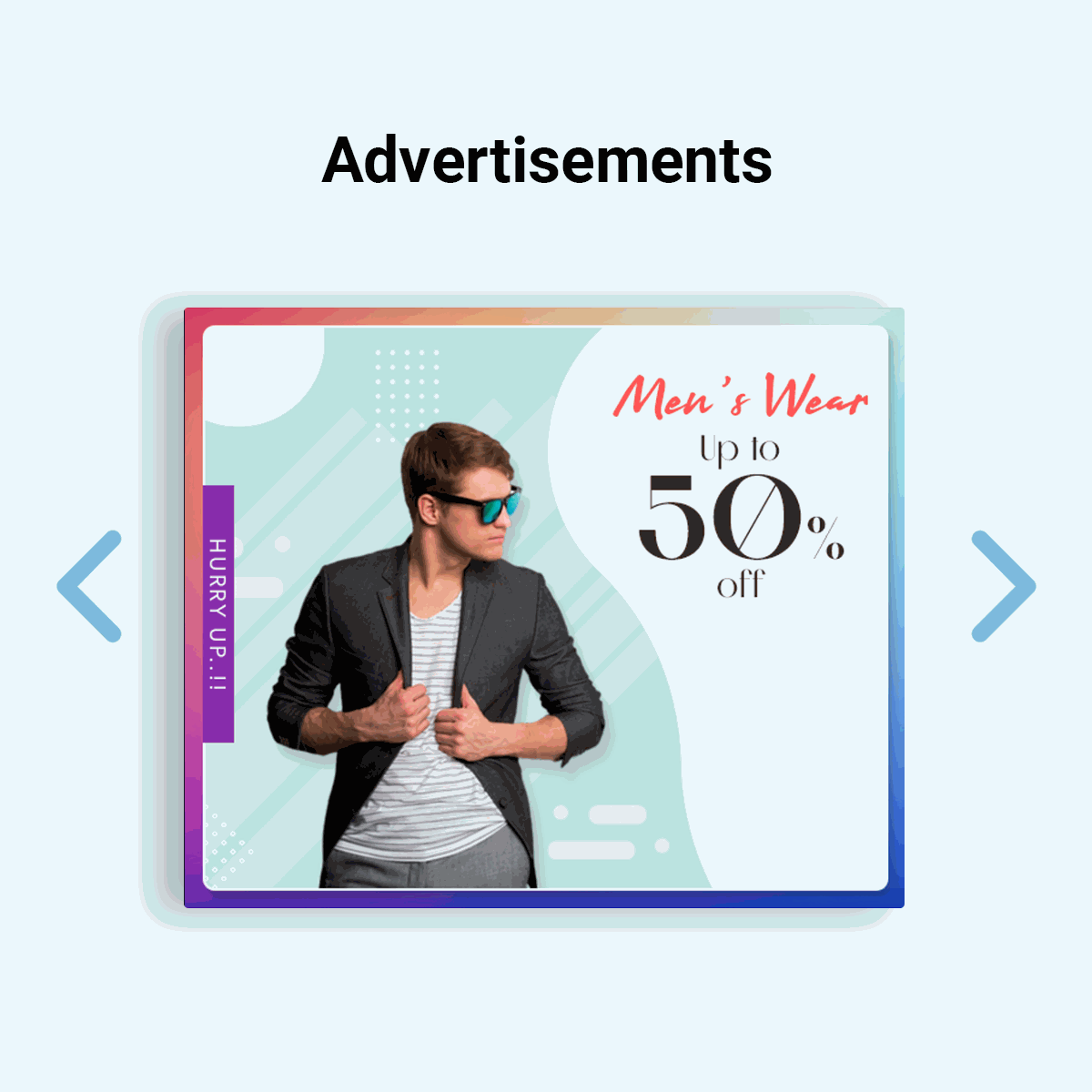 7) Advertisements- This column would be used for placing advertisements. Users will be able to add the banner for the ad from the backend. This would navigate the user to the respective websites.

8) Burger Menus - it is the drawer which provides the option for the users to shop, access s0ettings,  view and download the invoices for your orders etc.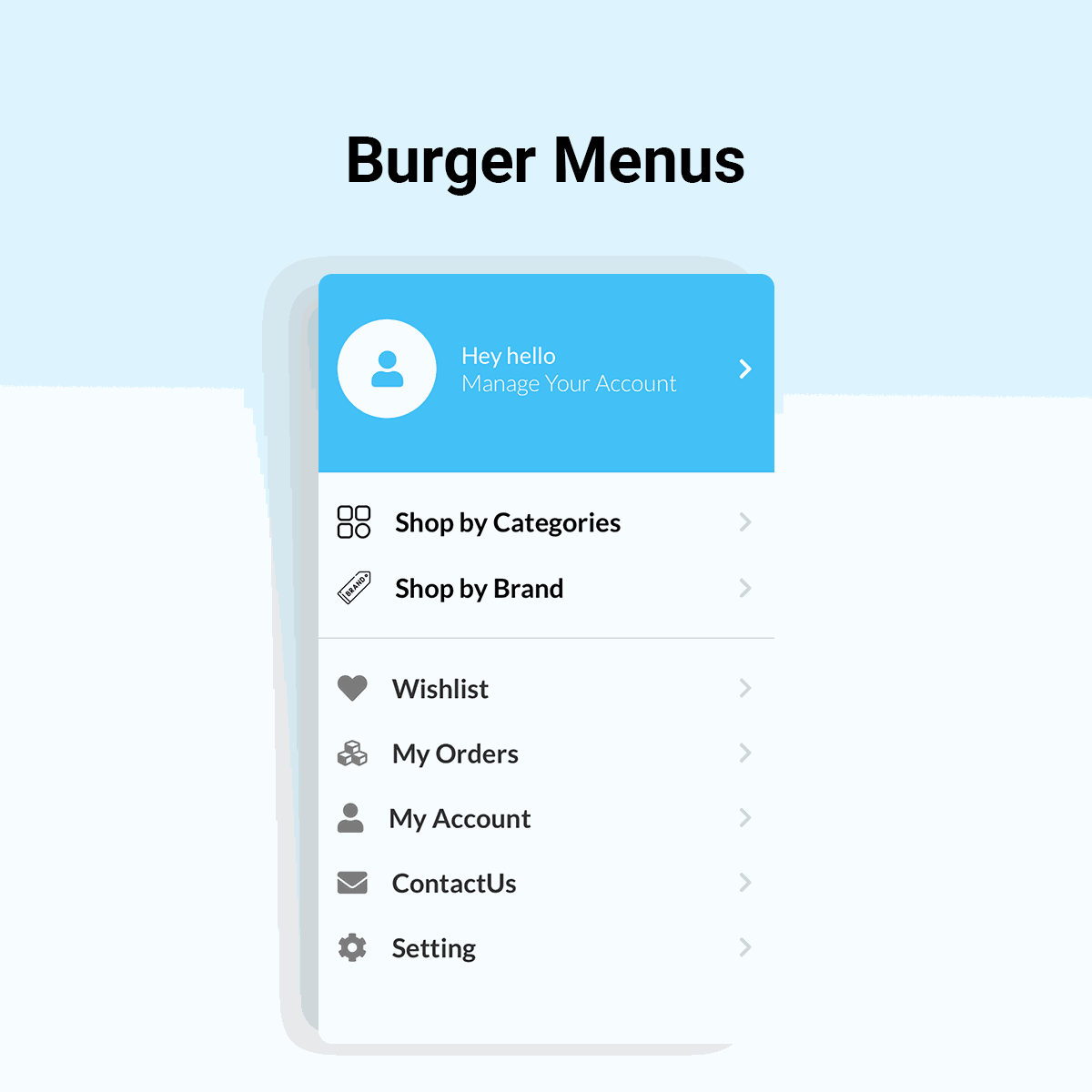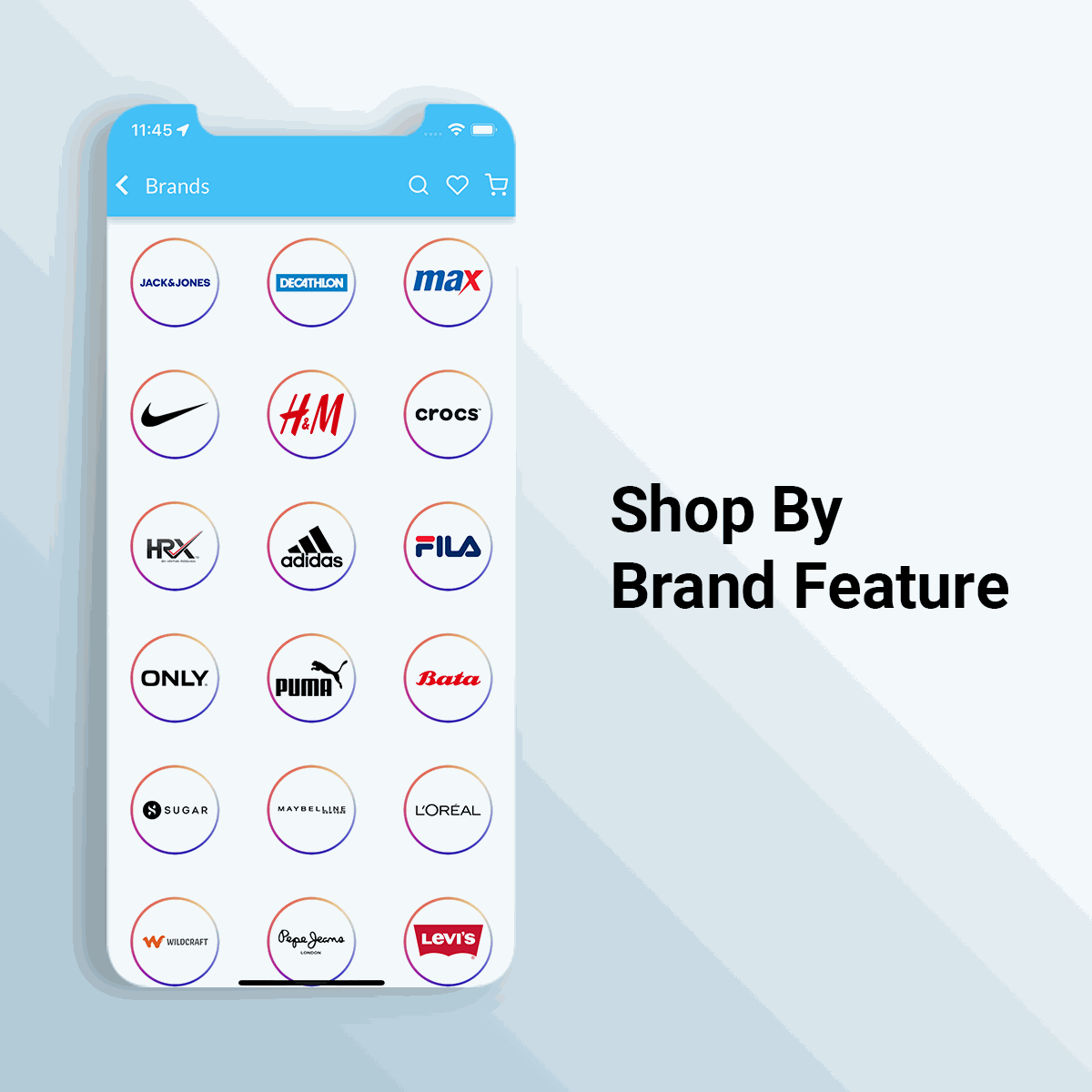 9) Shop By Brand Feature - Users would have a plethora of brands under this option. They can choose the brand that they feel most comfortable and stylish in.



10) Shop by Categories - This would have a list of categories to choose from.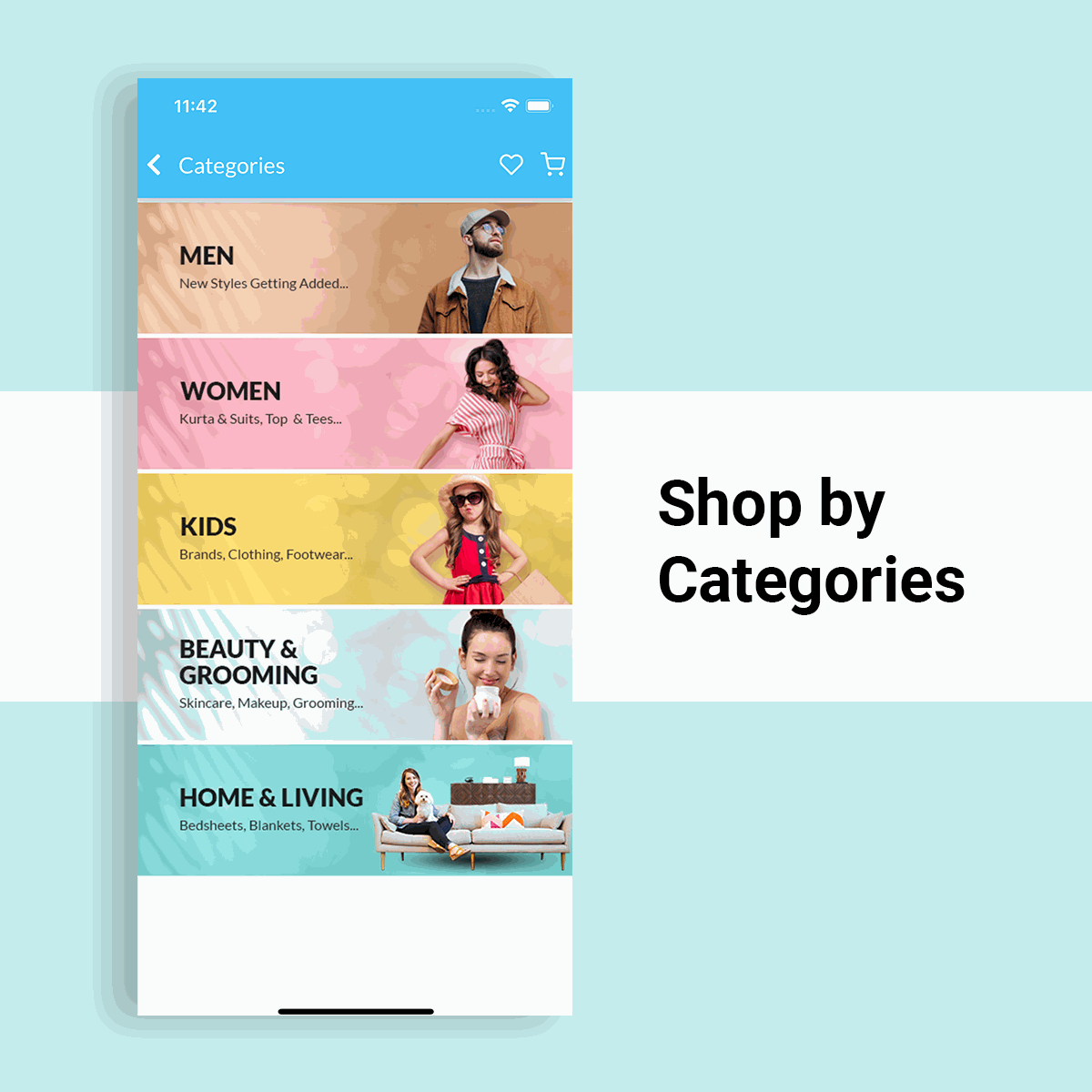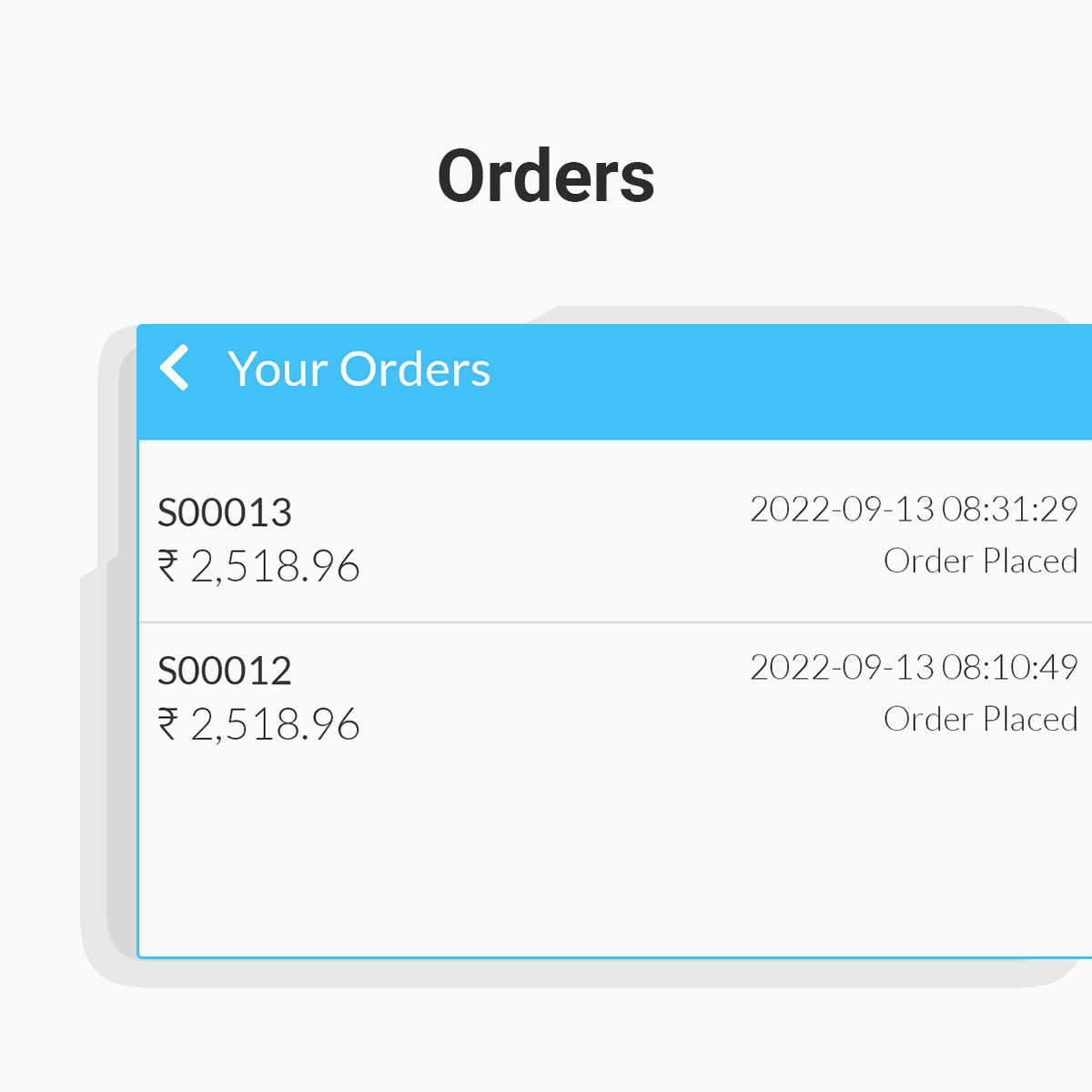 11) Orders - This would contain the list of all the orders for the specific user, may it be the previous orders or the current. The user would be able to access the entire order history.

12) My Account - This contains all the informative sections about your account. In here, you will be able to add a display picture, toggle up between one or more addresses, or lookout for your order history.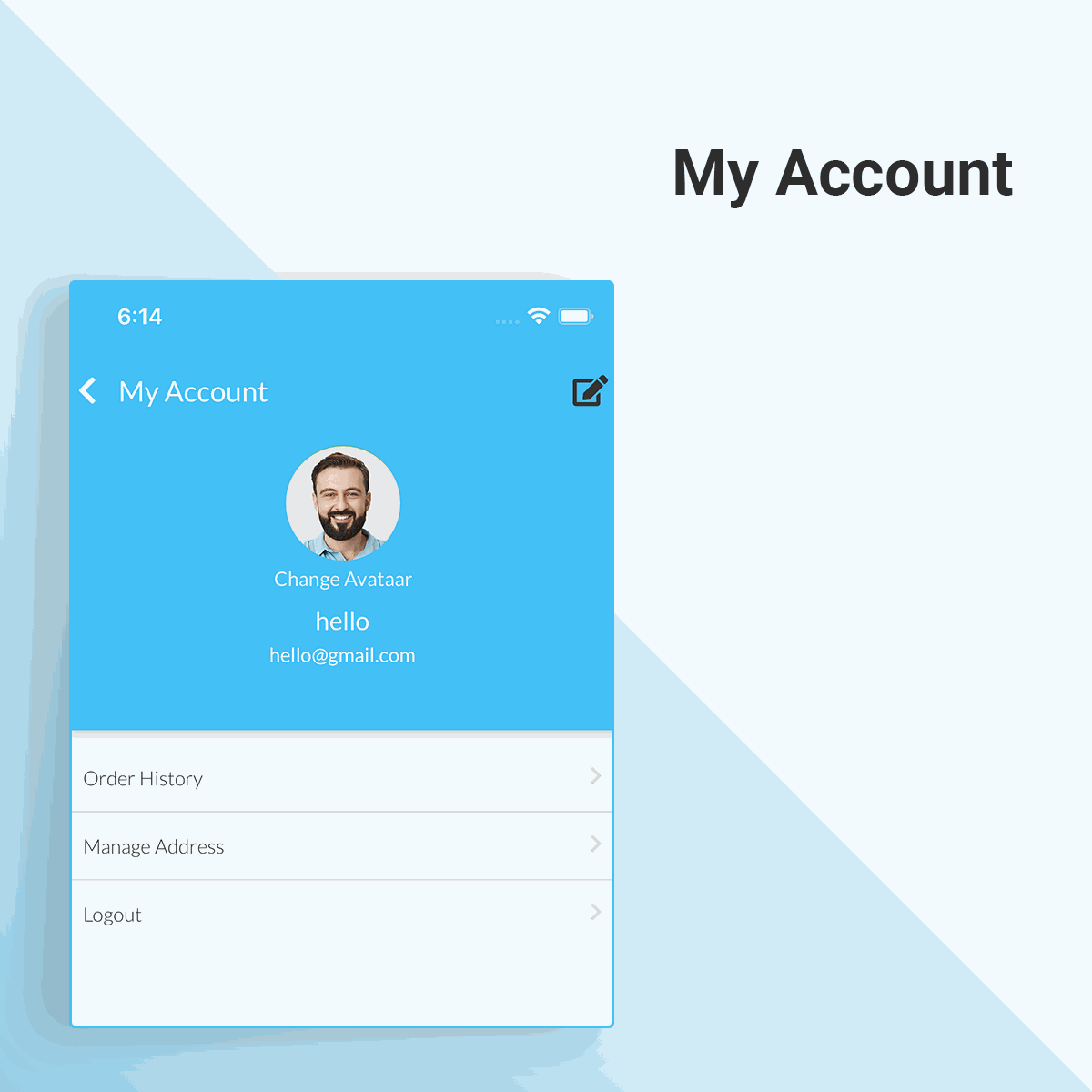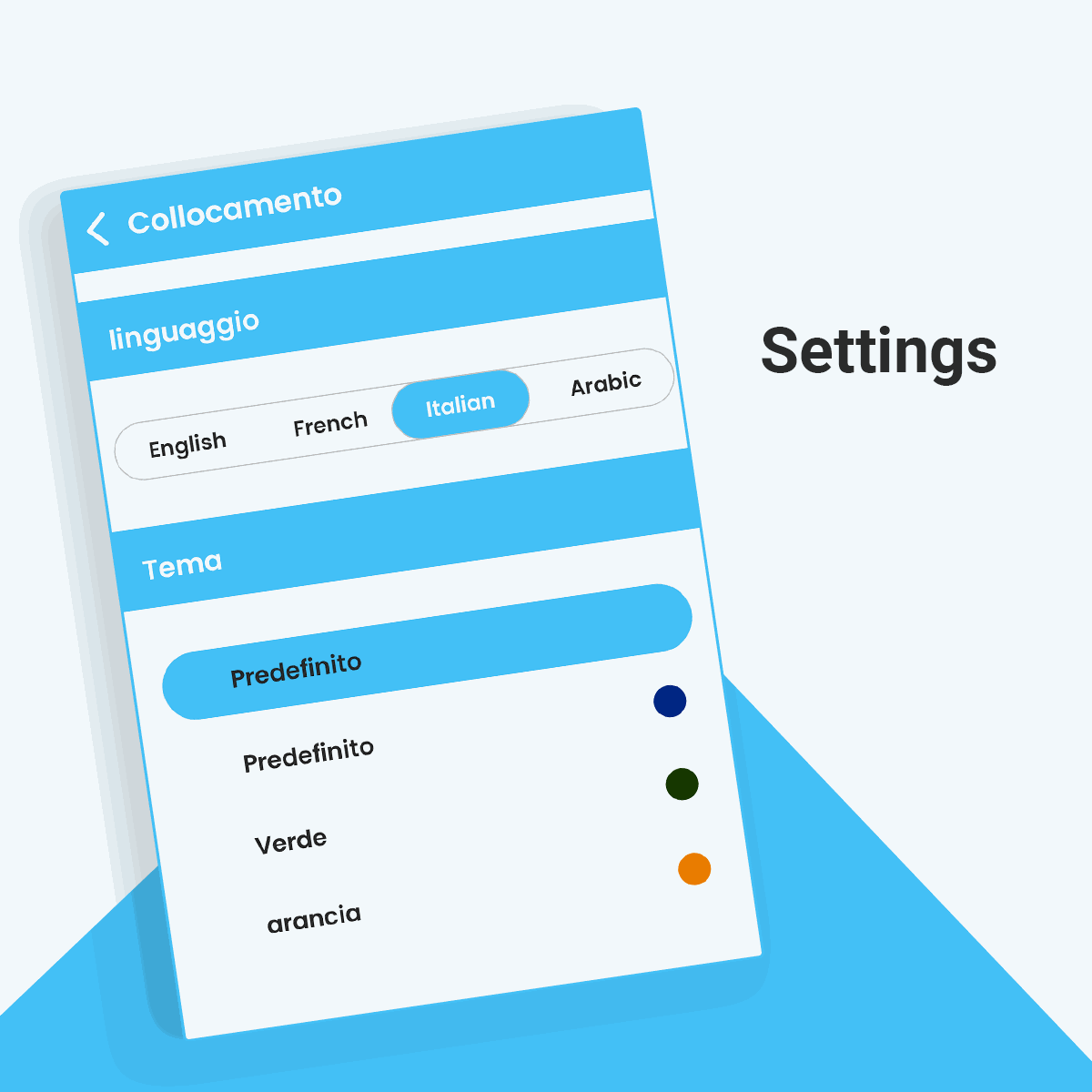 13) Settings - This tab would provide you with the option to choose your own theme and language to make the app more user-friendly for you.

14) Billing Address - It is the default address on which the address order invoice will be created, Users have the option to edit the address.
15) Shipping Address - A user would be able to select from the multiple addresses where they want the order to be delivered. Users have the option to add, edit or delete the shipping address.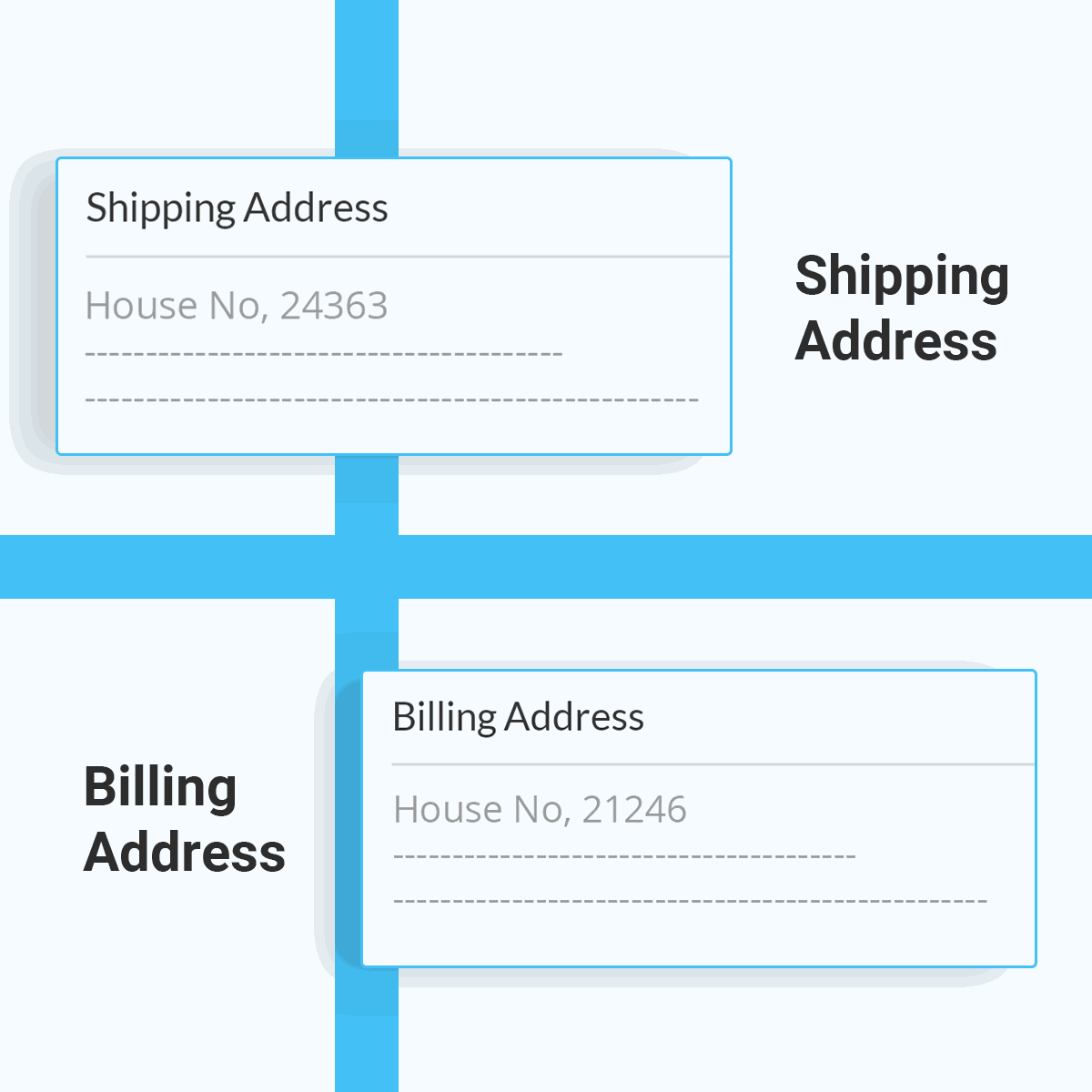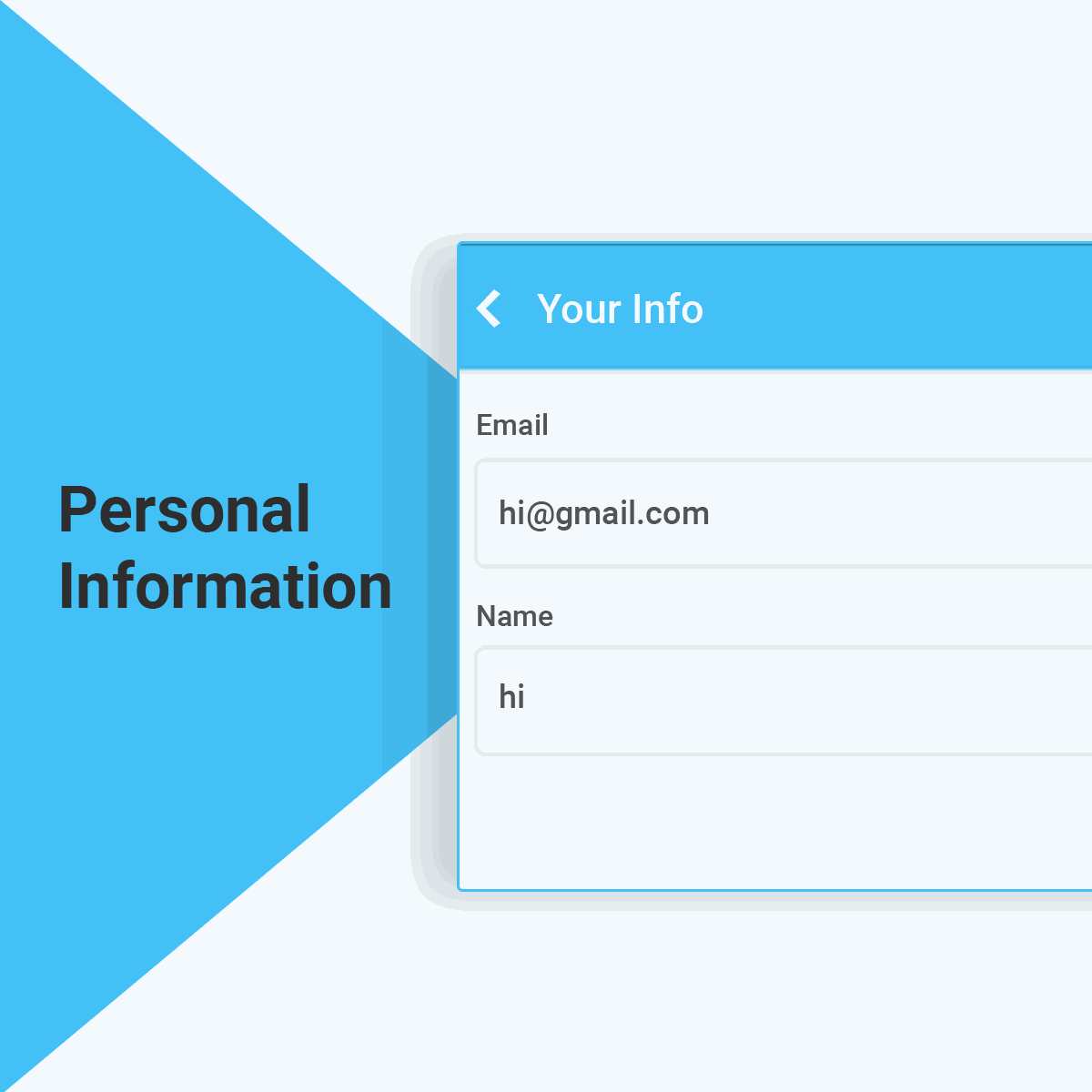 16) Personal Information - Users would be able to add or edit their personal information like email address or their name using this tab.



17) Delivery Method - Users would be given multiple delivery methods to choose from. These options are added from the backend.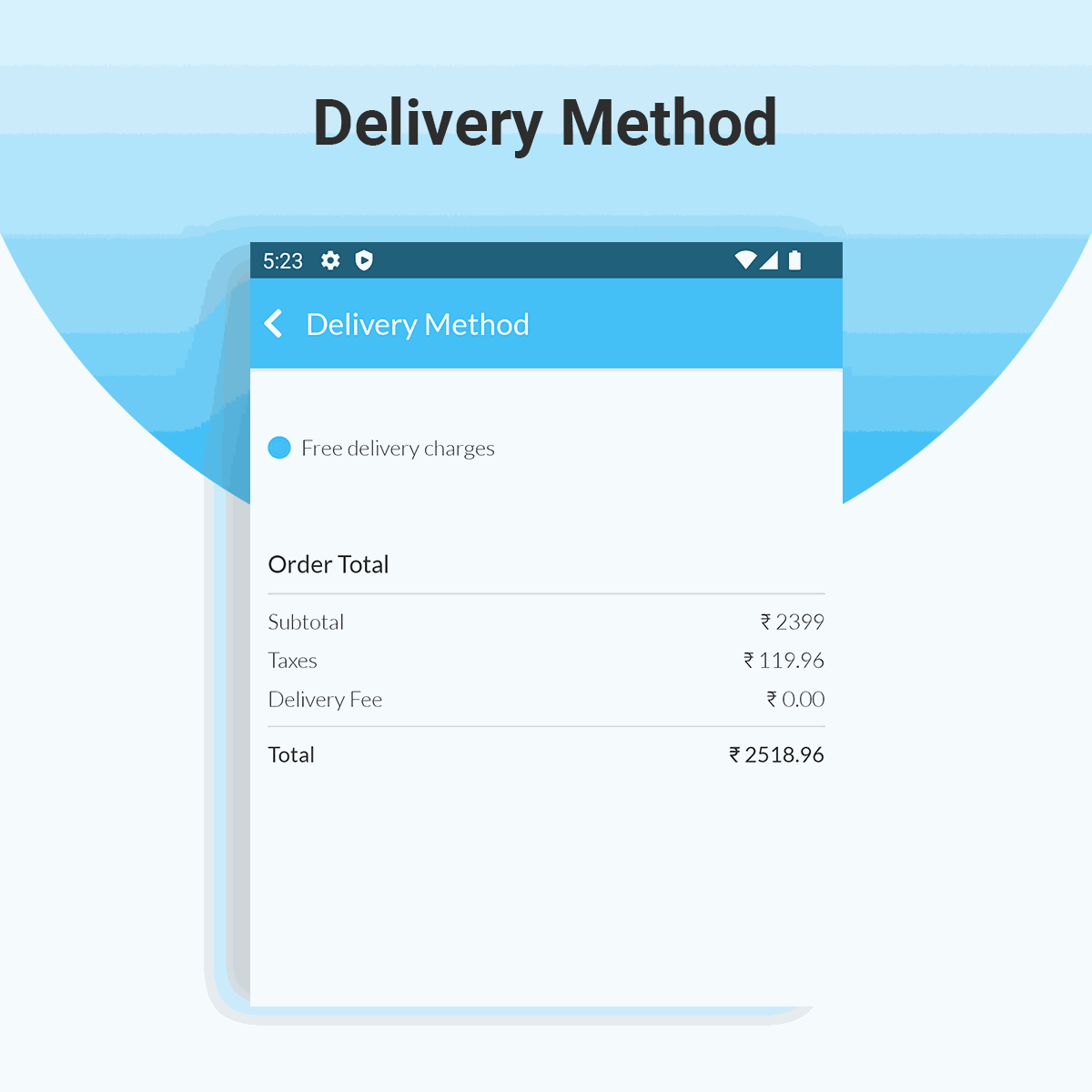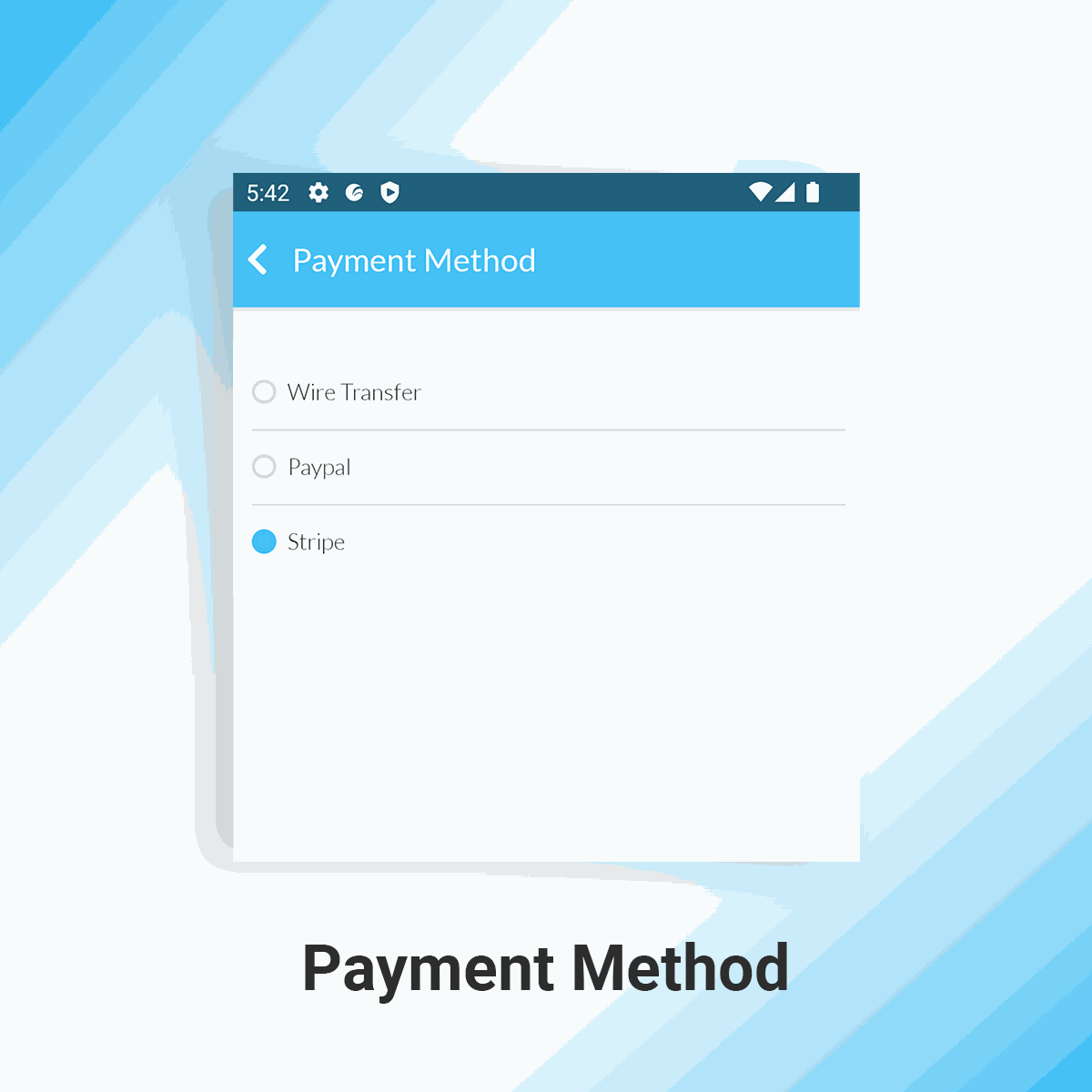 18) Payment Method - Users would be able to configure and manage multiple payment methods (Stripe, Paypal) that would provide users the flexibility to choose a payment method that suits them the best.



19) Notification - as soon as you place the order, the  notification will appear confirming your order. These notifications can be shown in your emails and the notifications tab of your odooshoppe app.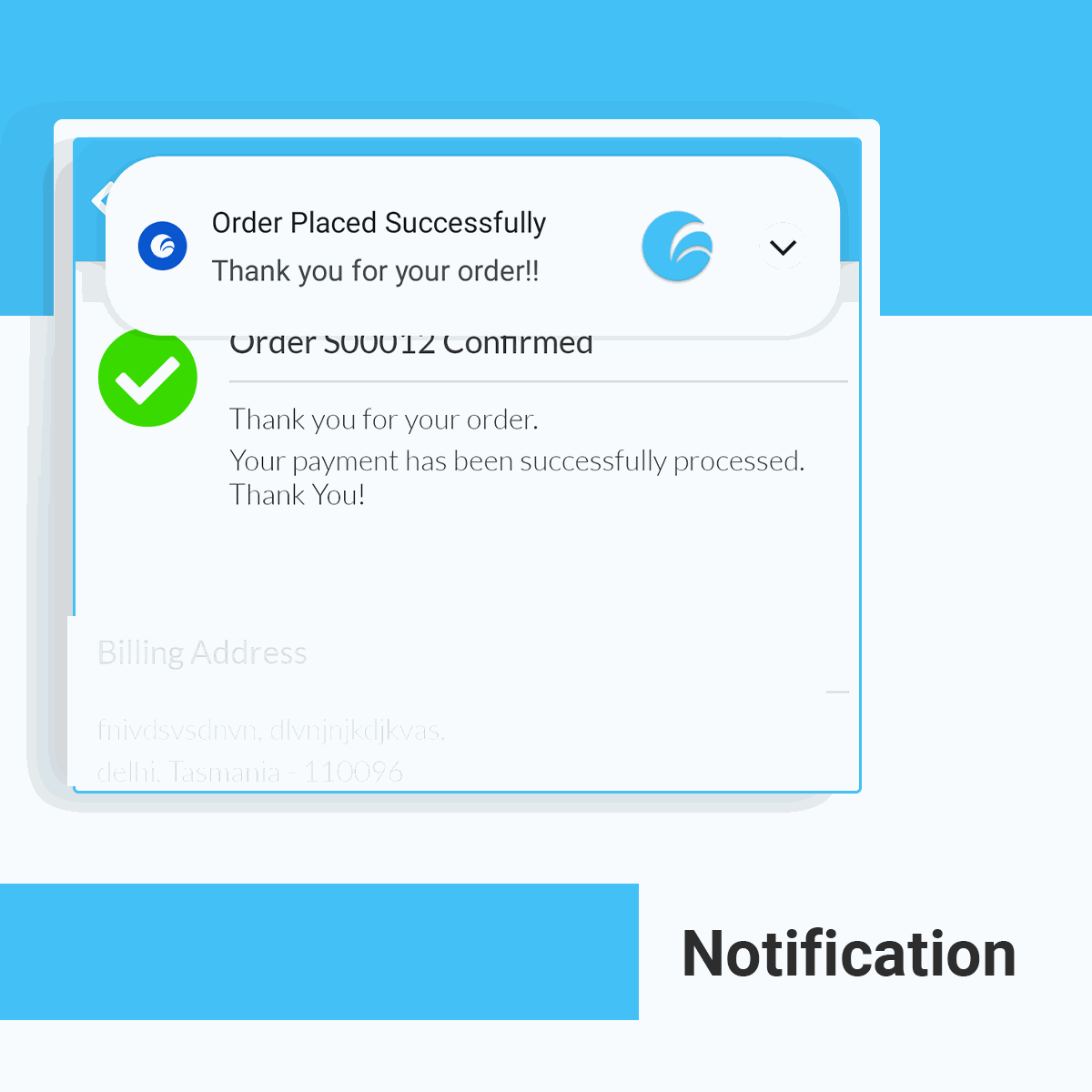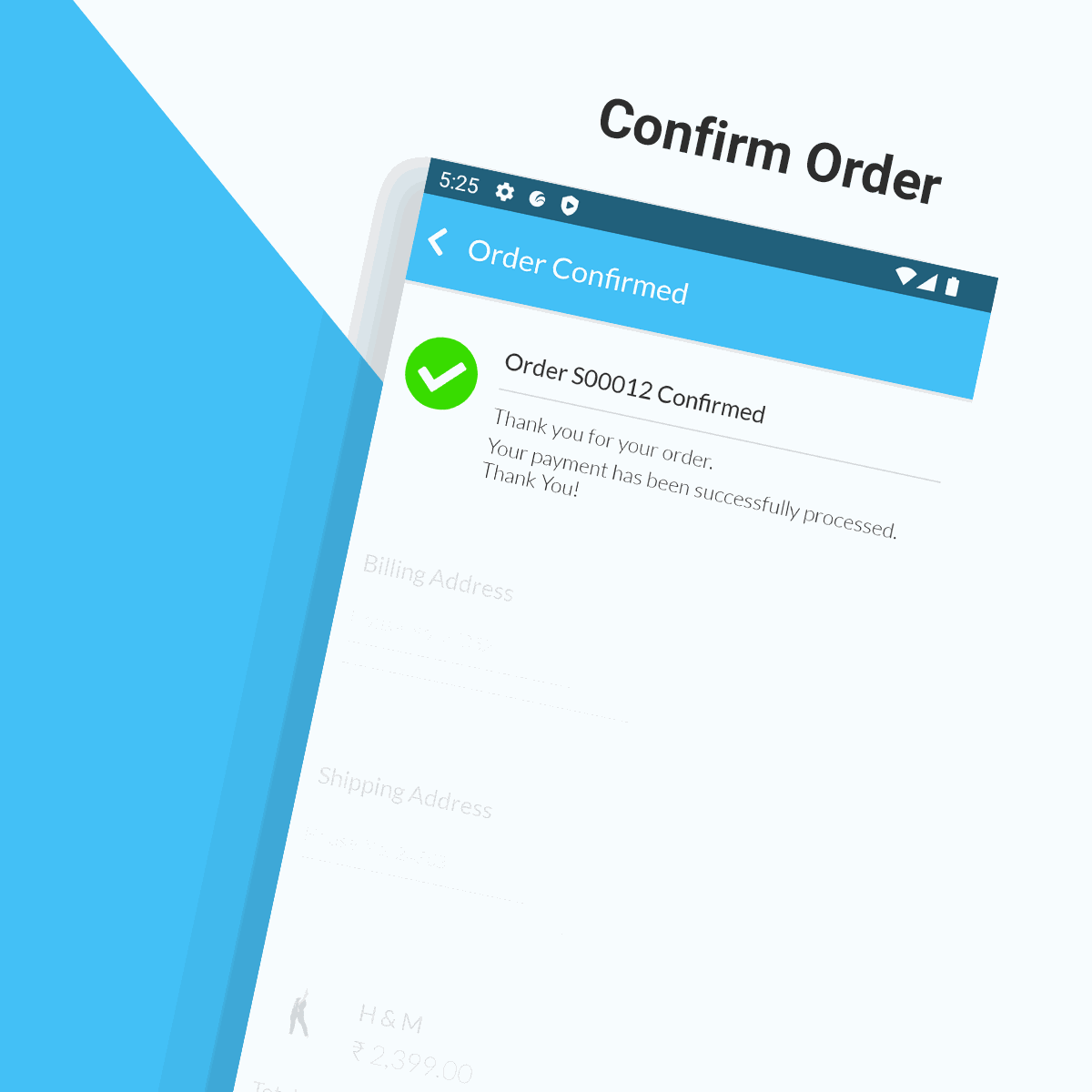 20) Order Confirmed - Once the order is placed, the user can access the order summary.

How Does Odooshoppe Stand Out From The Competitors?
Odooshoppe is a user's app. It is a framework that helps the business owners take their retail/ wholesale business on an online platform without much hassles.
Just opt for Odooshoppe, configure it as per your business and upload the products. Your customers will be able to shop from you at the comfort of their homes and you will also reach a much wider customer base who weren't even aware of your products when you were doing business offline.
It really does transform the entire selling and buying process for both- the customers and the seller.
Start Your Trial Now!
Easily set up your OdooShoppe Mobile App instance
in a matter of seconds for immediate use.
GET STARTED
Odooshoppe is not just an app, but an entire shopping experience. It makes the selling process as seamless as possible for the vendor, while the buying process is a mere cakewalk for the buyer. Take a look at the video and immerse yourself in the experience that Odooshoppe is.

Explore More About OdooShoppe
Get a thorough understanding of our product by watching our concise and comprehensive video walkthroughs.

Wrapping Up
Odooshoppe is meant for business owners who wish to take their business to new heights and transform it into an ecommerce marketplace. 
It is a powerful and robust ecommerce application that will secure your data with end-to-end encryption, allows you to automate your inventory, stock management, sales & order processing and communication and reporting.
Odooshoppe is an easy to use app for all businesses, no matter their size.
If you want to learn more about Odoo-Shoppe and how it can benefit your business, please don't hesitate to contact Kanak Infosystems LLP. Our team of experts would be happy to assist you in any way they can. 

Leave a Comment
---
Your email address will not be published.
Your comment is under review by our moderation team.