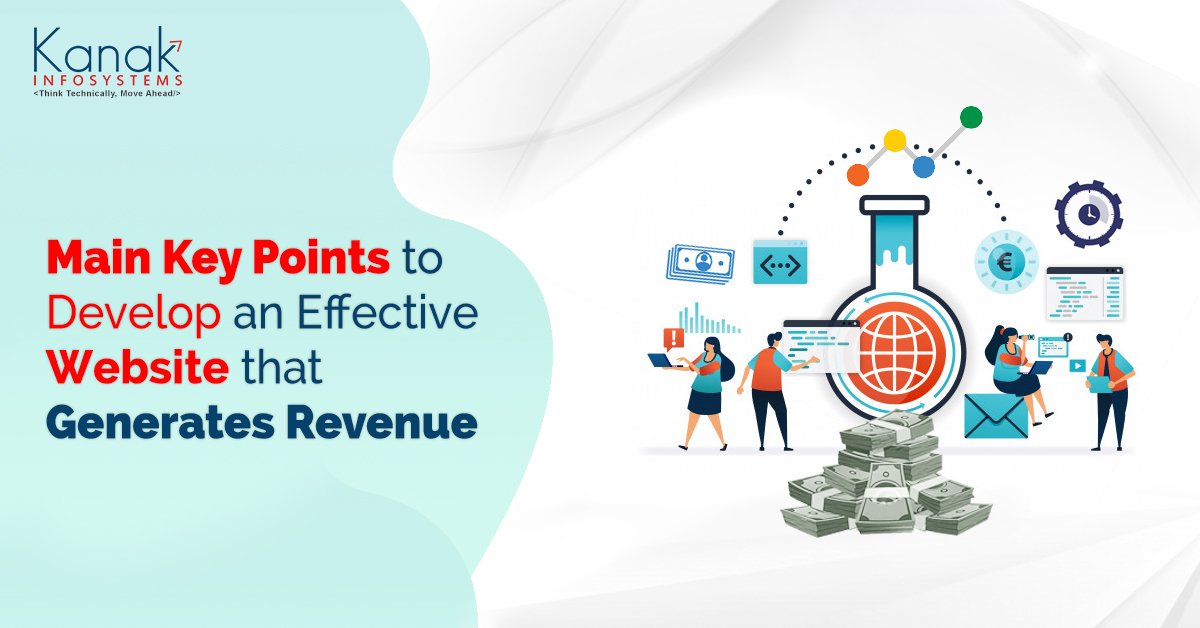 Main Key Points to Develop an Effective Website that Generates Revenue
It is very important for every business to have a stunning website to develop an effective online presence.
"The more effective is your website; the more profits it can generate"
It is necessary to have an edgy online presence. Hence, same as the phrase 'BEAUTY IS IN THE EYE OF THE BEHOLDER', effective web design is judged by the users of the website and not the website owners.
So, there are many factors that affect the usability of a website, and it is not just about how good it looks, but also how easy is it to use. Here, we are discussing some important key elements to develop an effective, good looking, user-friendly website:
1. DESIGN - One and most important is Good Visual Design, which includes your logo design, UX/UI, etc. "Design" hold all the visual elements of your website like Logo, Font(s), White Space, Theme/Template, Layout and Colors.
When it comes to selecting a design of website it is very important to use a theme that relates to the topic of your website and use white space and think about color usage and meaning.
2. CONTENT - Next main key element is Good Quality "CONTENT". Your website should provide relevant content that your readers want. Don't forget "Content is King!".
3. USER-FRIENDLY - Each and every visitor toward your website are attracted to the website that has easy functions. The more user-friendly the site is, the more visitors the website have and the more online sales it generates.
4. FEATURES AND FUNCTIONALITY - Before begin it is important to list all the possible features/functionality it should contain. The list should be prepared to keep in mind the business needs and the target audience.
5. CREDIBILITY - A good website gain trust from visitors. A Good and an effective website must have the verified links, clearly stating your identity and contact info, good grammar and employing social proof.
6. RESPONSIVE - Last but not least; a good website must be responsive Mobile site too. Many people are looking at your site from a mobile phone or any other tab/tablet devices. Make sure your website must be a Responsive Website.
Given the above aspects of website development and design, it's clear that these are the main factors to consider when creating a branded website. In addition to increasing traffic and generating leads, your website design, navigation, and content must engage customers and inspire further interaction with your brand.
So, too build a stunning website and wants to succeed in your online business Contact Us for best Web Design and Development Services. Email us [email protected] and Call Us at +91 9818211679
Leave a Comment
---
Your email address will not be published.
Your comment is under review by our moderation team.