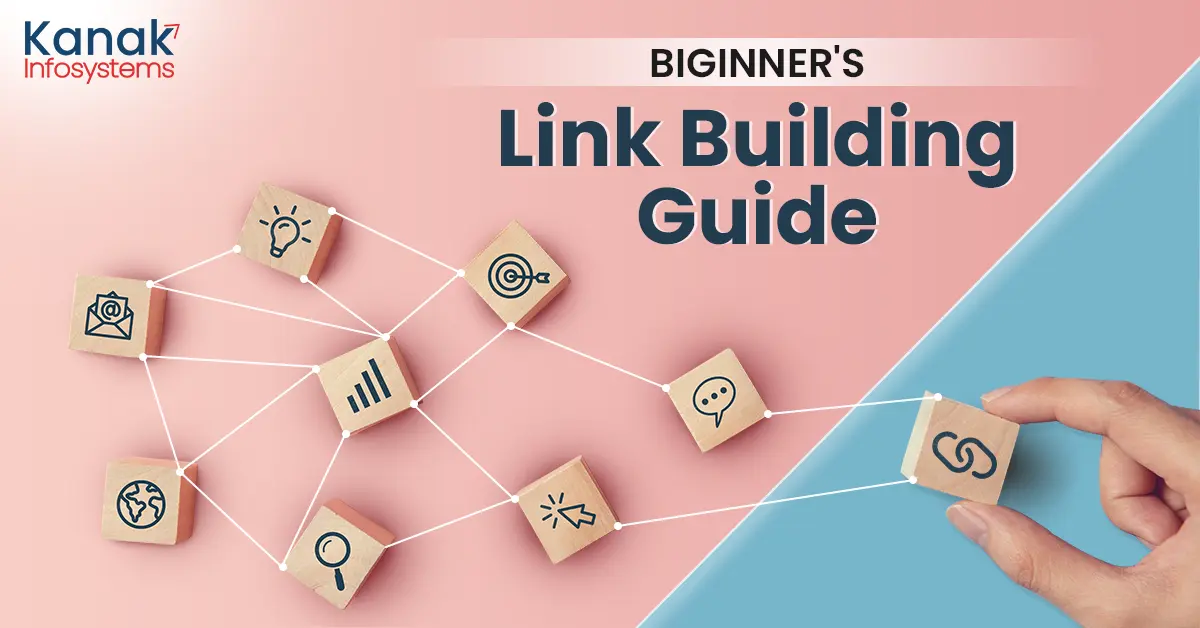 The Beginner's Guide to Link Building
Most business users prefer to grow their organic traffic and SEO, the strategy must form a link-building. Even marketers on a budget can still achieve the best results, as link building is done correctly and indicate to search engines that it is highly ranked as the site that links to it.
Link building is the base of SEO. Without quality links, they don't rank on search engines, and more results in organic traffic are low too. By keeping that in mind, we've created this beginner's guide to explain link building for you! Keep reading to learn more about link building, the importance of link building, what are quality links, and link-building techniques that are used to build a robust backlink portfolio.
Search engines like Google are the portal between you and your customers as they spread awareness about your brand and provide leads.
To do well on these search engines, you need to optimize the content of your website with the greatest and latest practices. The practice that helps you rank higher is called Search Engine Optimization (SEO).
The tree of SEO has various branches, the most important of all being link building. SEO practices start with link building and move into other lesser important ones.
If you want to understand the concept of link building and how to use it to your advantage, just read along. We will dig deep into what link building is, how you can use link-building practices to your advantage, and more.
What is Link Building?
Link building is mainly used for the process of obtaining hyperlinks from other websites that connect to your website.
The higher the number of hyperlinks (or simply links), the better rank your website achieves on the Google search page.
These links are the medium through which the user can move from one website to another. Search engines rely on these links to help the user access the vast network of websites that exist on the internet.
SEO professionals consider Link building one of the trickiest parts of their profession and often turn to link-building services for help. If you master the art of link building, you have a competitive advantage over all the other SEO practitioners. 
Why Should You Bother About Link Building?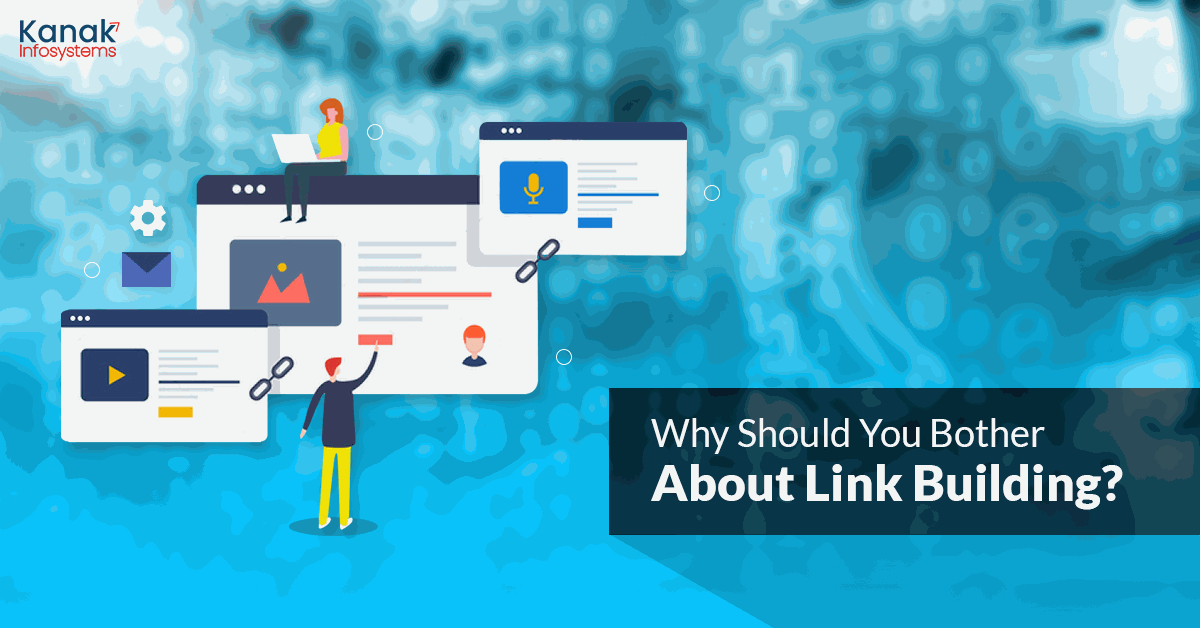 We should understand that links are one of the most crucial aspects that affect your performance. They establish your relevance and authority in the large pile of other websites.
These are the following ways through which link building benefits your business:
1.        Helps with Search Engine Rankings
Search engines consider links and link-building principal factors for ranking the website. They rely primarily on links to categorize a web page into different categories. Suppose that your website has its link on relevant and highly reputed websites.
The search engine will consider it belongs to the high-quality category and ranks you higher. On the contrary, if the links to your websites are found only on spam sites, the search engine automatically considers you a part of such websites.
It penalizes you for this by ranking your page low on the search results. The search engine rankings decide the number of people visiting a website, i.e., traffic. This traffic is eventually responsible for increased sales; hence the presence of quality backlinks to your website is of utmost importance.
2.        Essential to Building Bonds
Link Building is basically used for websites to impart the maximum amount of knowledge to the customer. For them to add your backlinks, you will have to reach out to various relevant websites and blogs in the same domain as you.
The primary objective of this is to promote your content to them, but also to serve as a secondary motive of helping you build long-term bonds with those involved in maintaining these websites.
These bonds help you in the long run by improving your reputation, providing valuable lessons, and increasing their trust in you. It is one of the healthiest things that can happen to a business while also achieving better ranks in Search Engine results.
3.         Leads to Referral Traffic
When relevant websites have links to your website, it does not just help you in the SEO but also with the gain in traffic. The links on relevant websites promote your content to the perfect audience; the people who are curious about the content and want to know more about it.
Some of these are added to the traffic on your website and may, in turn, buy your products. It is, in its entirety, just a direct increase in the revenue generated by the company.
For Example, if you are a cosmetics-based company with an online presence. A leading lifestyle blog decides to review your product in their blog and have all the good things to say about your product.
They may add a link; directed to the product description and purchase webpage of your website. Most users read the review and then visit the website directly for increasing traffic. review and visit your website directly, increasing the traffic.
All the customers visiting the website who purchase the product from the website will increase its demand and sales. It ends up generating figures and revenue for your company.
4.        Escalates Your Brand
If you are using link building in its most optimum way, it helps you establish your dominance in the industry. It also builds the reputation of the brand as a trustful one.
You can use tactics like content creation on topics relevant to your field, which is a simple technique to your expertise in the particular industry.
This perception gives you a competitive advantage when the consumer decides to buy a product and is to choose between products from different brands. They will likely prefer you because of the great image that you have in their minds.
Types of Link Building
Not all backlinks are the same; some get you optimum results, while some make little to no difference to your website.
To get the most advantage out of link building, you need to understand the types of backlinks for you to focus on and the ones you can and should avoid.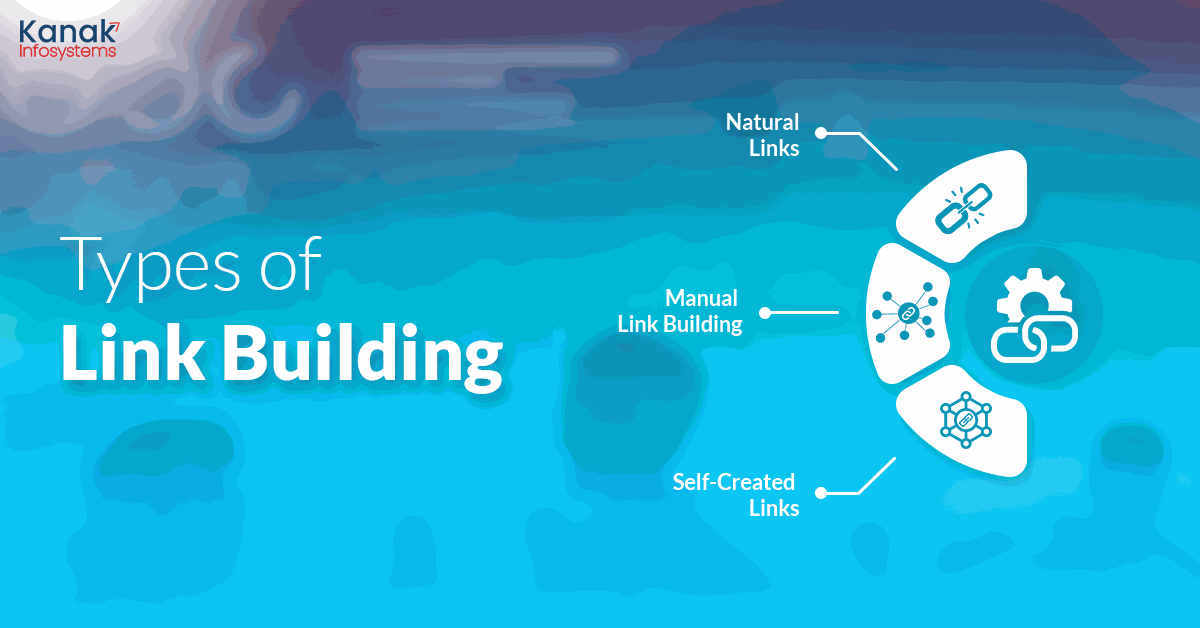 Listed below are the various types of backlinks and how beneficial they are to a website:
1.   Natural Links
These are the ultimate quality backlinks that you can get for your website. They require minimum extra effort and can give you the maximum results. The reason is that you need to give a strong justification for the websites to add links to your website by making them aware of what you offer. You need to provide high-quality content or something that no one else can offer to have such links.
2.   Manual Link Building
This type of link building is fundamental, especially when you are just starting in a domain. It involves contacting websites, blogs, and influencers to link you on their platforms. You need to set up a plan that convinces them entirely. They need to know that you offer something worth the effort and execute it flawlessly. 
3.  Self-Created Links
Self-created link building is frowned upon by Google, which does not consider it a valid backlink. It also penalized some self-created links in the past. A strong recommendation is to not indulge in creating this type of link, as they can cause more harm than good.
How To Build Links?
The most important question of them all is how you can, as a beginner, start building links for yourself. Link building is not a practice with a fixed path you should or need to follow; different people approach it in many ways.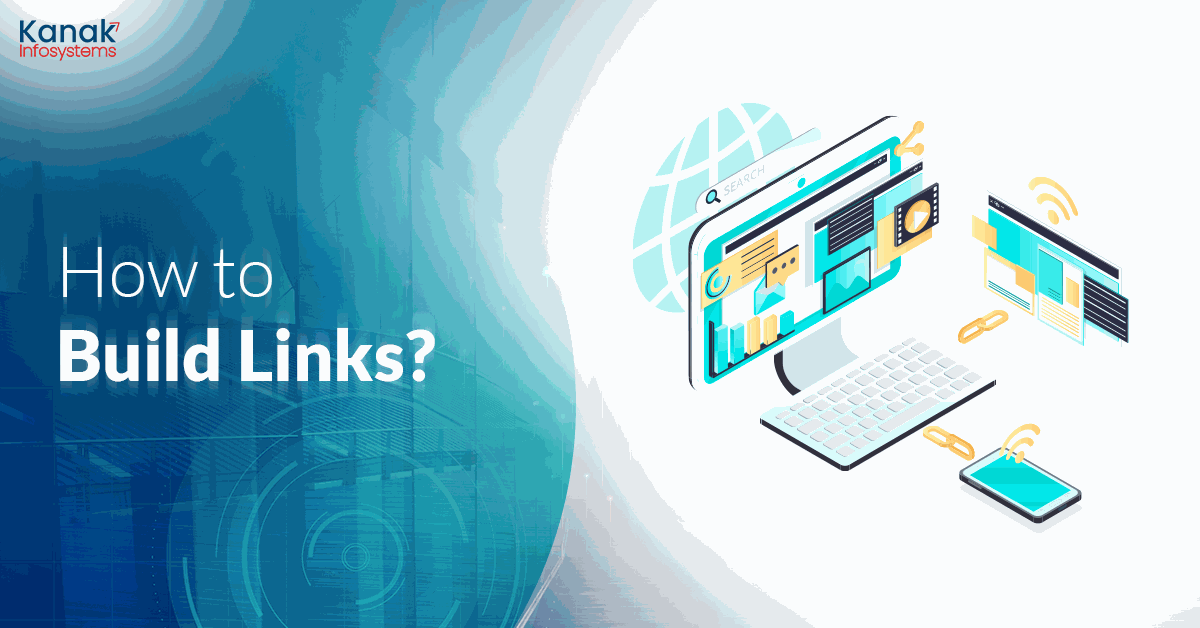 Mentioned below is one of the simplest and most effective ways to start your link-building journey:
1.    Add Links
Adding a hyperlink is the practice of manually placing your links to a website that does not belong to you. These are easy to make and hence do not hold a great value in the quality metrics of search engine metrics.
This practice is such that anyone can use it, which strips off any chances of gaining a competitive advantage. There are multiple ways to do this; some of them are:
·         Creating a social profile
You can create a page for your business on all the popular social media apps and post regularly. 
·         Commenting on Blogs
Just look for blogs relevant to your field and comment links to your website to increase traffic.
·         Posting on various communities and forums
You can use apps like Reddit to promote your product in various communities and forums that contain your target audience. 
2.    Requesting Websites for links
You can reach out to all the relevant and popular blogs, influencers, or pages in your field and ask them to add your links. You need to understand that the people involved have no incentive to add your link, which is why you need to convince them to give you a chance.
That will be a gruesome and time-consuming task but with the possibility of creating a competitive advantage. There can be various ways you can do this; mentioned below are some of them:
·         Guest Blogging
You can offer to create high-quality content for their websites.
·         Skyscraper Technique
Find resources that are better than those they are linking to right now.
·         Broken Link Replacement
Offer to add your website instead of a broken link they have added.
·         Link Exchange
Link them in one of your articles and ask them to do the same
·         Promotion
Promote their content on various social media platforms in exchange for backlinks.
3.    Buy Links
To promote the blog users usually pay for the blogs and websites to add backlinks to their websites. We strongly advise you not to use this method for link building. 
Even if it goes fine, you will, in the best-case scenario, get a set of useless links that do not change your rankings at all. If this goes south, you may even be penalized for it by the search engine. It is a risk that is, in all essence, not worth taking. 
Therefore, we recommend you invest the money in hiring highly talented individuals who can provide you with top-tier, quality content. That is more likely to gain the attention of the bloggers and influencers; if not, it will make a compelling argument for convincing other blogs to add your links. 
4.    Earn the Backlinks
While all the other methods are deemed fit for link building, none of them come close to earning them for yourself. Earn the hyperlinks here means that your blogs and websites mention your links without the need for any convincing on your end.
To do this, you optimize your content to such a level that it speaks for itself. To ensure that you stand apart from the crowd and make people notice your content is of prime focus. While content quality is necessary, it is not enough for earning backlinks. For that, you will have to market your page. The ways by which you can do the same are:
·         Linkable Assets
Fill your page with data studies, infographics, maps, and surveys.
·         Podcasts
You can create your podcast or request existing ones to talk about you.
·         Content Promotion
You can promote your content on different platforms.
Conclusion
In SEO, link-building is a never-ending process for a business but maintaining a good foundation of link-building is also very important. In this blog, we mentioned the best advice to get started with link building by consistently thinking about your website's authority and maintaining quality. Get in touch with our experts, for requirements of any link-building services for your website.
FAQ's
Link Building is a branch of SEO that deals with links on other websites that lead to your web page.

The primary objective of Link Building is to promote your website on other web pages through hyperlinks to increase traffic.

The natural links, i.e., those that do not require you to ask the blogs to promote, are most important. Next are the ones you request to add, and those not recommended are self-created links.
You should ideally choose a website that pertains to your domain and is relevant. You can use tools like Ahrefs, Google, Hunter.io, NeverBounce, Buzzstream, HARO, URL Profiler, and SEO Toolbar to optimize the backlink.
Leave a Comment
---
Your email address will not be published.
Your comment is under review by our moderation team.