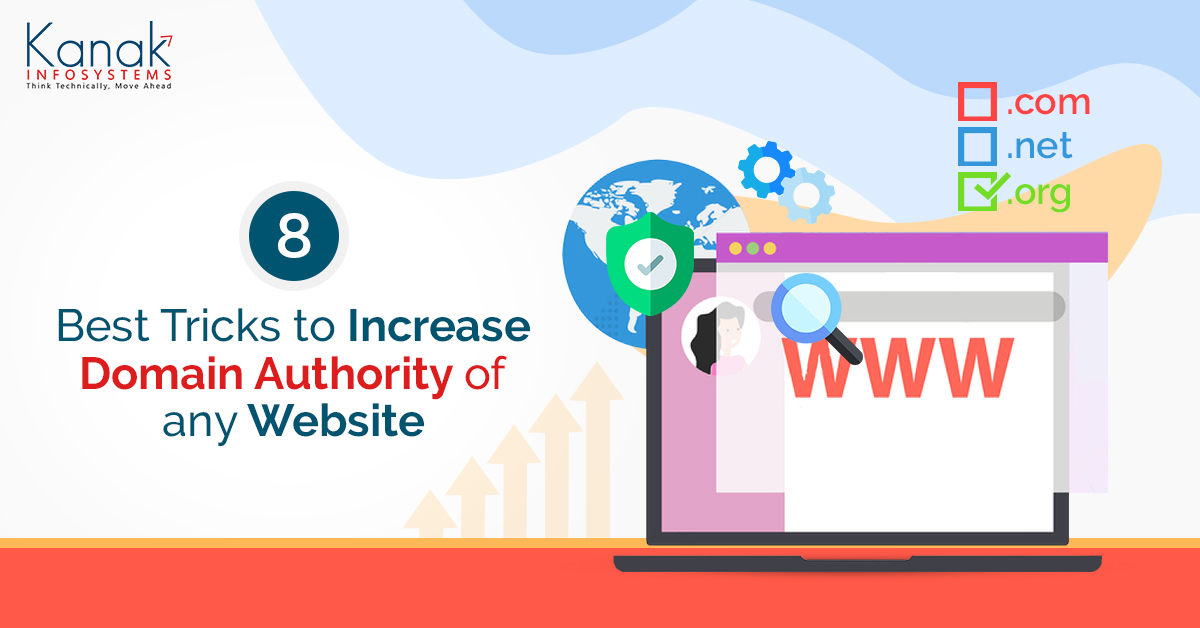 8 Best Tricks to Increase Domain Authority of any Website

What is the Authority of a Website?
The authority of a website is a series of values ​​that together represent the prestige of a page against others, giving it superior value and quality. To measure it, it has three fundamental aspects: domain authority (DA), page authority (PA), and PageRank.
How to Measure the Current Authority of a Website?
There are several tools to measure the authority of a website but the best known and used are:

SEO Toolbar MOZ - Extension for Google Chrome and Mozilla Firefox browsers used to measure the authority of a domain or Google searches, quite easy to use and with the option to disable it for when it is not necessary.
Open Site Explorer - The installation of any element is not necessary, this tool will measure the authority of the domain and give you information about the highest quality links that these values ​​are providing.
Tips to Increase the Authority of your Website
Following these tips will increase the authority of a site, thus gaining greater prestige and highlighting its quality.
Create a Consistent Website Structure
It is an especially important point to create a consistent and coherent structure of the site. This is one of the aspects that is commonly overlooked and is not considered when creating information architecture when designing the web.
The relationship between the main page, secondary pages and landing pages is a fundamental aspect since it allows the user to navigate more smoothly throughout the entire site.
Get Quality Links
It is the most important aspect to increase the authority of a domain and is based on getting quality links that lead to the website, these must be natural links that are always from sites with the same theme and language since Google always seeks a relationship between both sites and the quality of content.
Importance of Social Media
Thanks to the rise, reach and notoriety of social networks, these have become a fundamental factor in determining the average of the domain authority. For this reason, every time the content of the site is mentioned or shared on social media, you are gaining authority. In addition, it is a highly effective method to generate qualified traffic to the website.
Exchange of Publications
It is a quite common way to increase the authority of a website, as well as to improve aspects such as the number of readers, etc.
Generate High Quality Content
Good quality content and great value for users must be generated, this will make this content shared by other blogs and social networks, ensuring its wide dissemination and good positioning.
This represents one of the most effective ways to gain authority. However, if it is not added together with good dissemination of information or promoted, the value of the impact will be reduced.
Internal Links
Internal links are a great way to convey authority from one page to another, the idea is to have at least one in each of the posts. In addition, there are plugins such as WordPress Related Post, which allows you to add a series of internal links related to the same theme of each post. "To make things easier with this, make sure to speed up Wordpress by using professional hosting services." You might want to check out Elementor, which now offers built-in, cloud-based WordPress hosting.
Clean Up and Check Incoming Links
As mentioned, it is important to receive links from authoritative domains, and therefore it must be ensured that there are no links to low quality sites, link directories or sites that may have been penalized.
It is not enough just to prevent this type of situation, but you should regularly find out if there is a linked page that does not favor the site and "de-index" it if there are suspicions that it may be harmful.
Comment on Important Blogs
Commenting on blogs is positive for the following Reasons:
- They improve SEO ( Search Engine Optimization ) that links to other domains on the same topic
- Encourage other editors to comment on our blog
- Get visits on the website
- Publicize the site to others in the same field


Conclusion:
There are several ways and practices by which you can improve the authority of a website. However, these must go hand in hand with quality content to ensure the growth and maintenance of authority.
Leave a Comment
---
Your email address will not be published.
Your comment is under review by our moderation team.