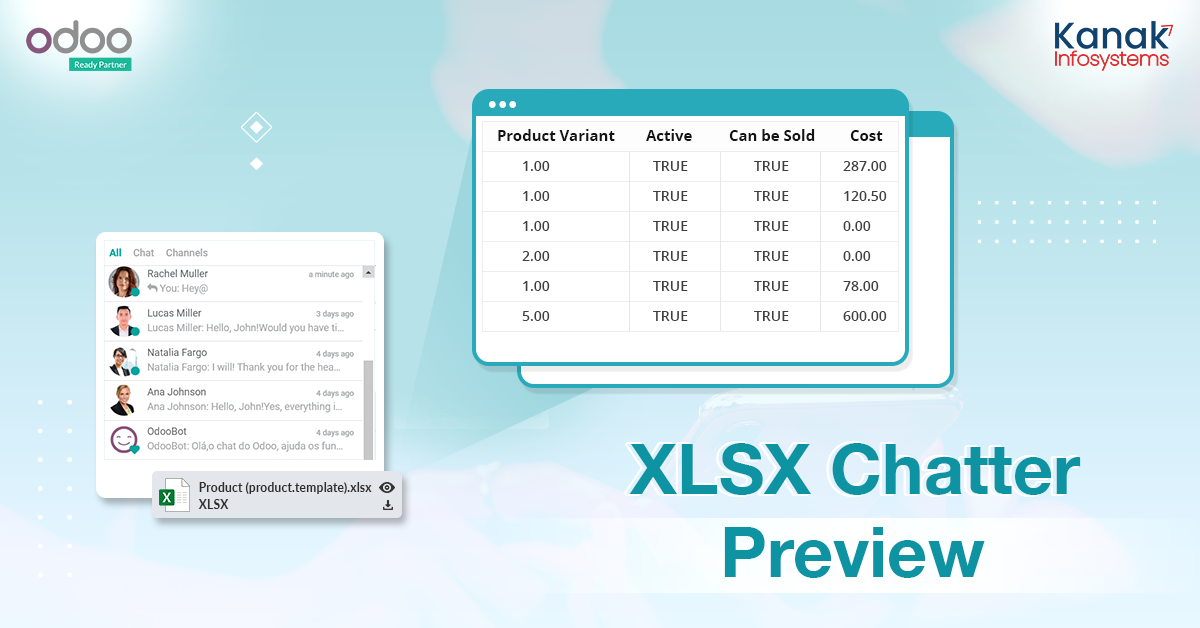 XLSX Attachment Preview In Odoo Chatter
When we add an attachment/file somewhere, we always want to get a preview of the file so that we can see what we have added/attached.
In Odoo default, we are able to preview PDFs, Images, videos, and audio in the chatter part. But we aren't able to get a preview of the xlsx, CSV, and xls files. Kanak Infosystems LLP. bring you the "XLSX Chatter Preview" module to solve that problem.
With the help of this module, you can preview xlsx, CSV, and xls files easily without downloading the file. The preview window includes a toolbar that allows you to navigate between sheets, zoom in and out, and even download the full spreadsheet if needed.

Key Features of XLSX Chatter Preview Odoo App:
1) Allows users to view Excel spreadsheets attached in the Chatter
2) No need to download the xlsx file to preview
How does the Xlsx Chatter Preview Module Operate?
1) Click on the attachment button in any chatterbox. And select the xlsx file you want to upload.
2) After attaching the xlsx file, click on the thumbnail of xlsx to view it.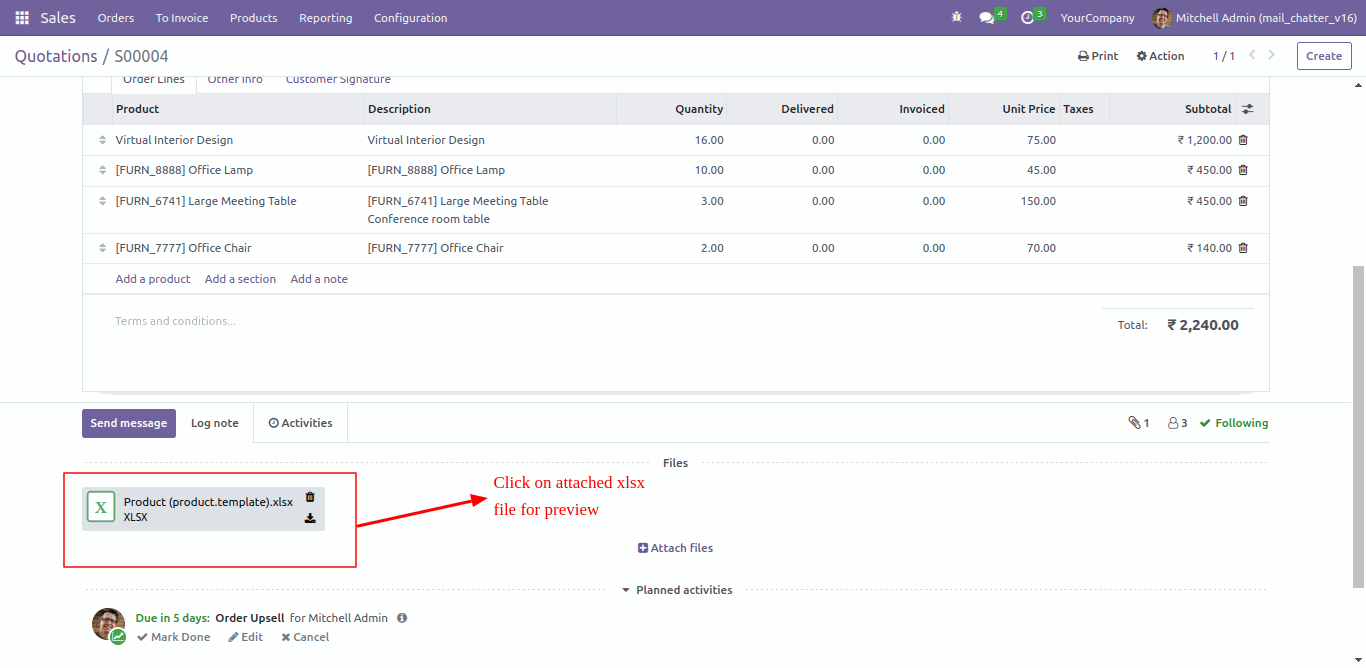 This is how you are now able to preview spreadsheets also. This will save you time and disk space, every time you need to preview the spreadsheet.
To learn more about the "XLSX Chatter Preview" module and explore other Odoo solutions, get in touch with us today. Visit kanakinfosystems official website at  or reach out to their sales/support team at  [email protected] for further information and assistance.

Leave a Comment
---
Your email address will not be published.
Your comment is under review by our moderation team.