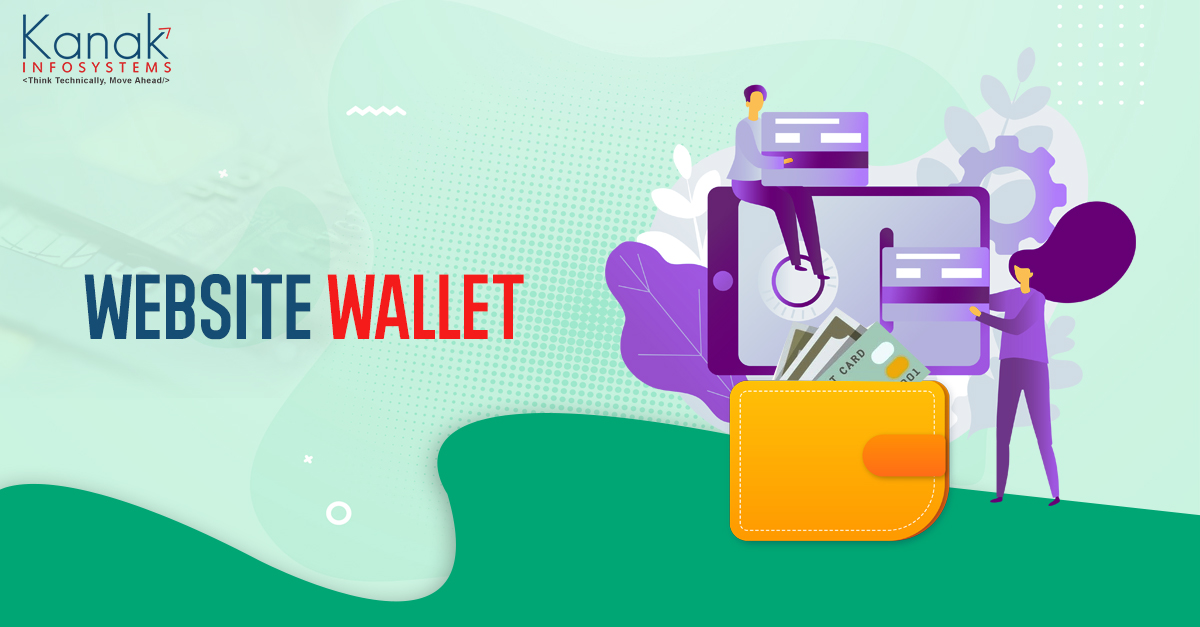 Use of e-Wallet.
Payment via e-Wallet and Credit Card also
1. Add your Payment Acqurire Details and make 'Is wallet Acqurire' checked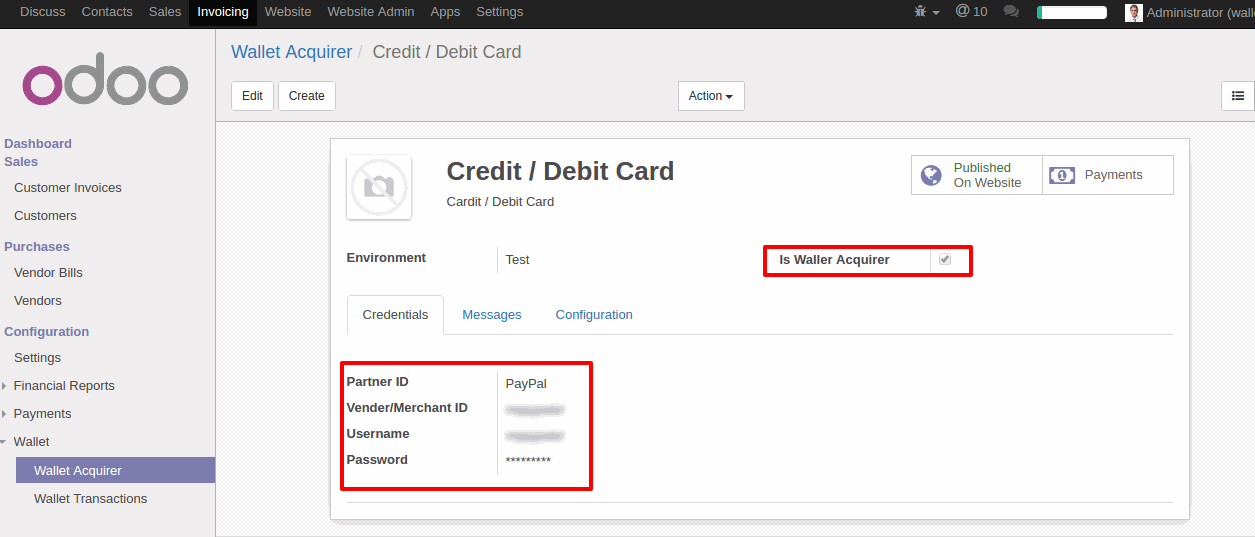 1. Login as User/Demo user and fill your card details and money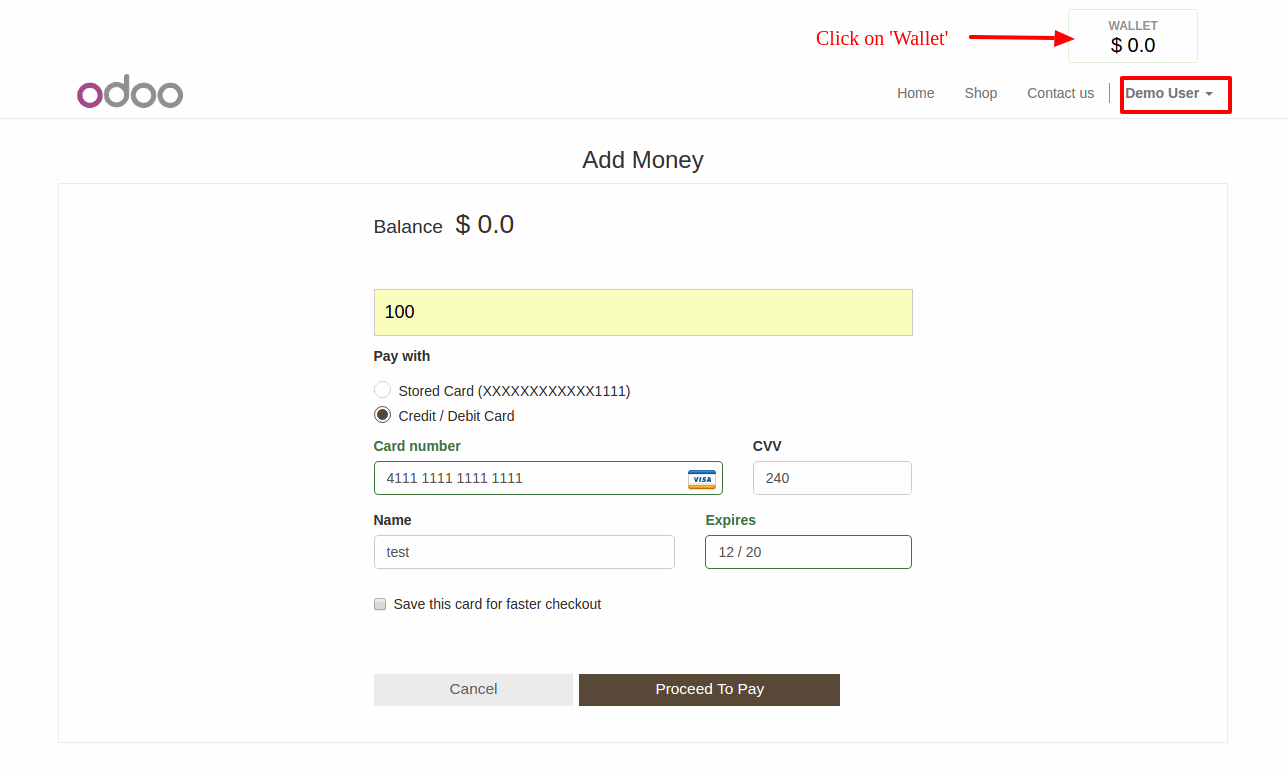 Buy products using Wallet (Full Payment via Wallet)
E.g. Wallet has $100
1. Login as User/Demo user and add Product into cart under $100

2. Checkout that order and pay it via Wallet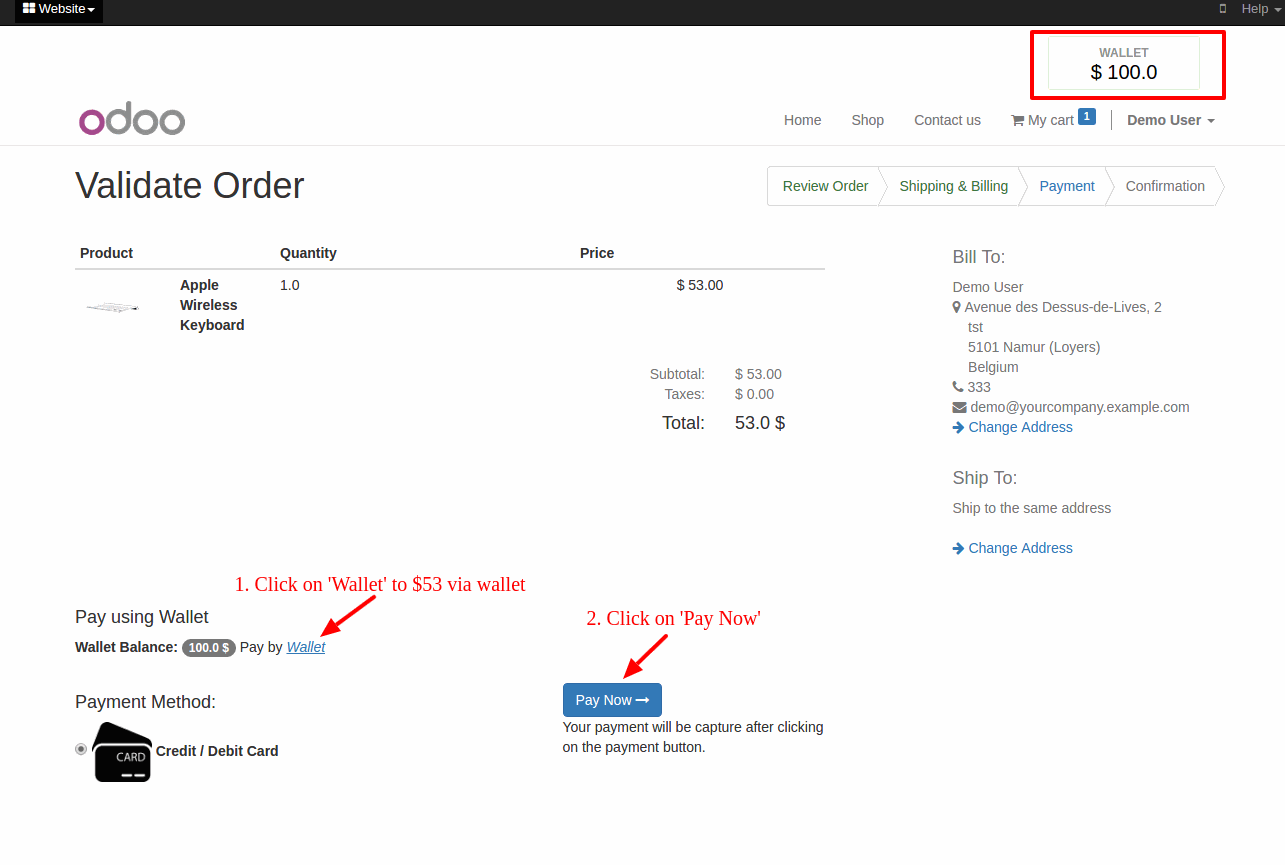 4. Login as Admin and check Sale Order and Wallet Transaction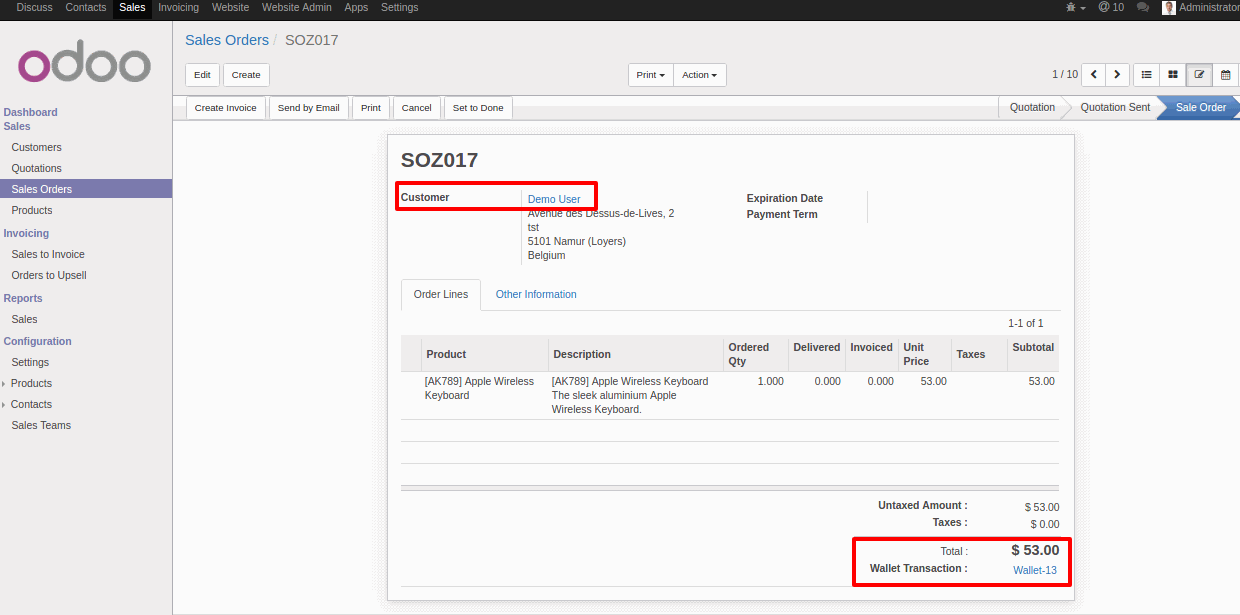 Buy products using Wallet(Partial Payment via Wallet)
Now Wallet has $47 balance
1. Add Product into cart above $47.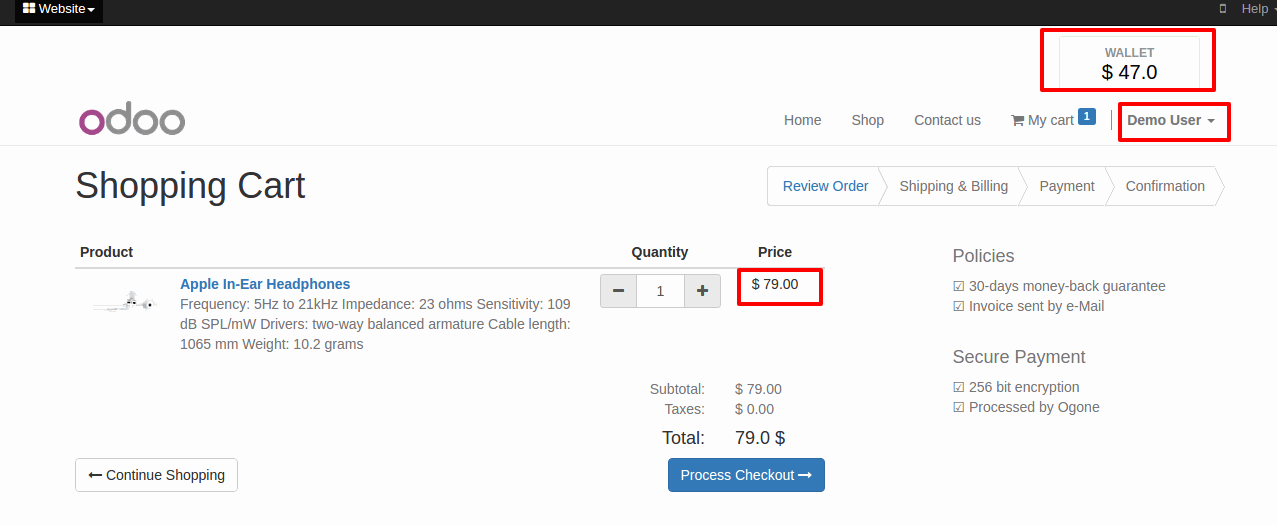 2. Checkout that order and pay it via Wallet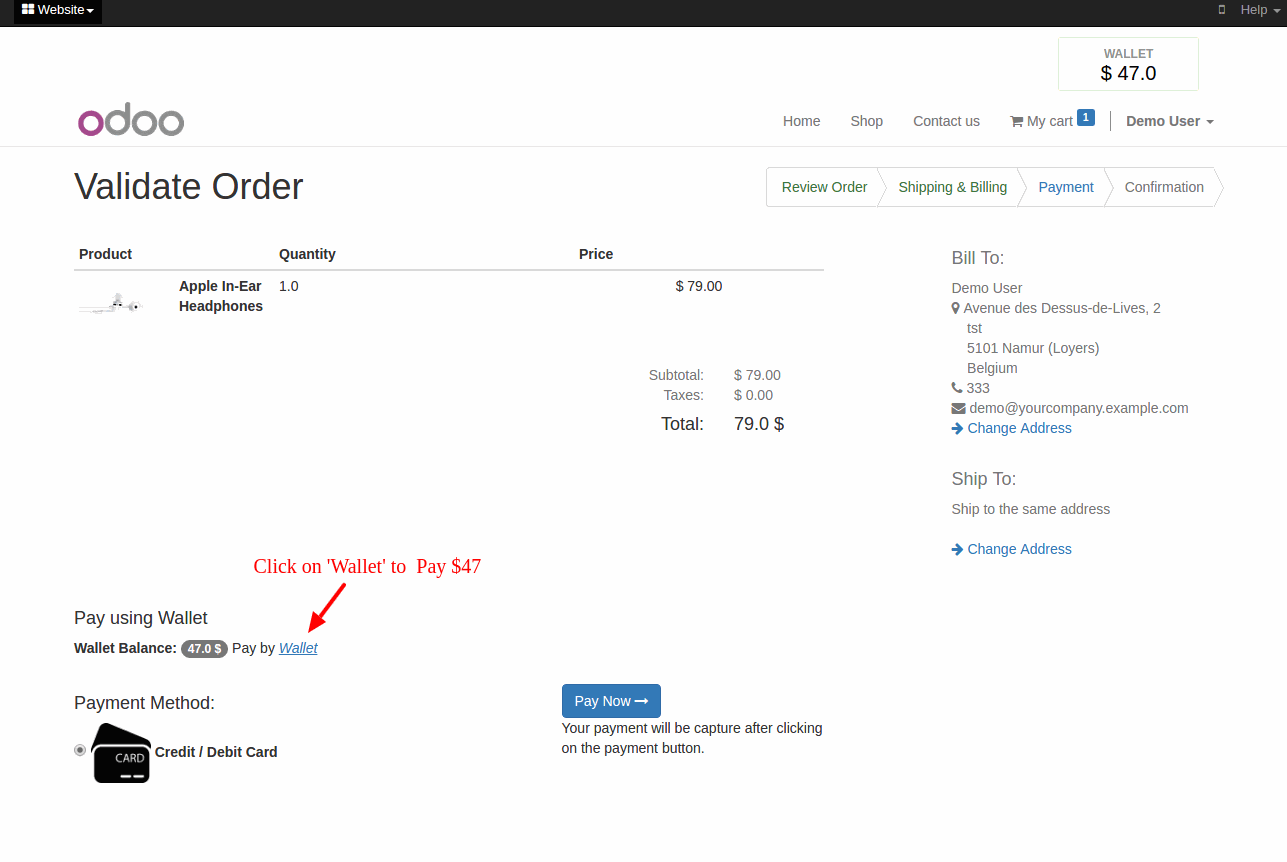 3.Now Wallet balance becomes $0 and pay remianing payment via Credit/Debit card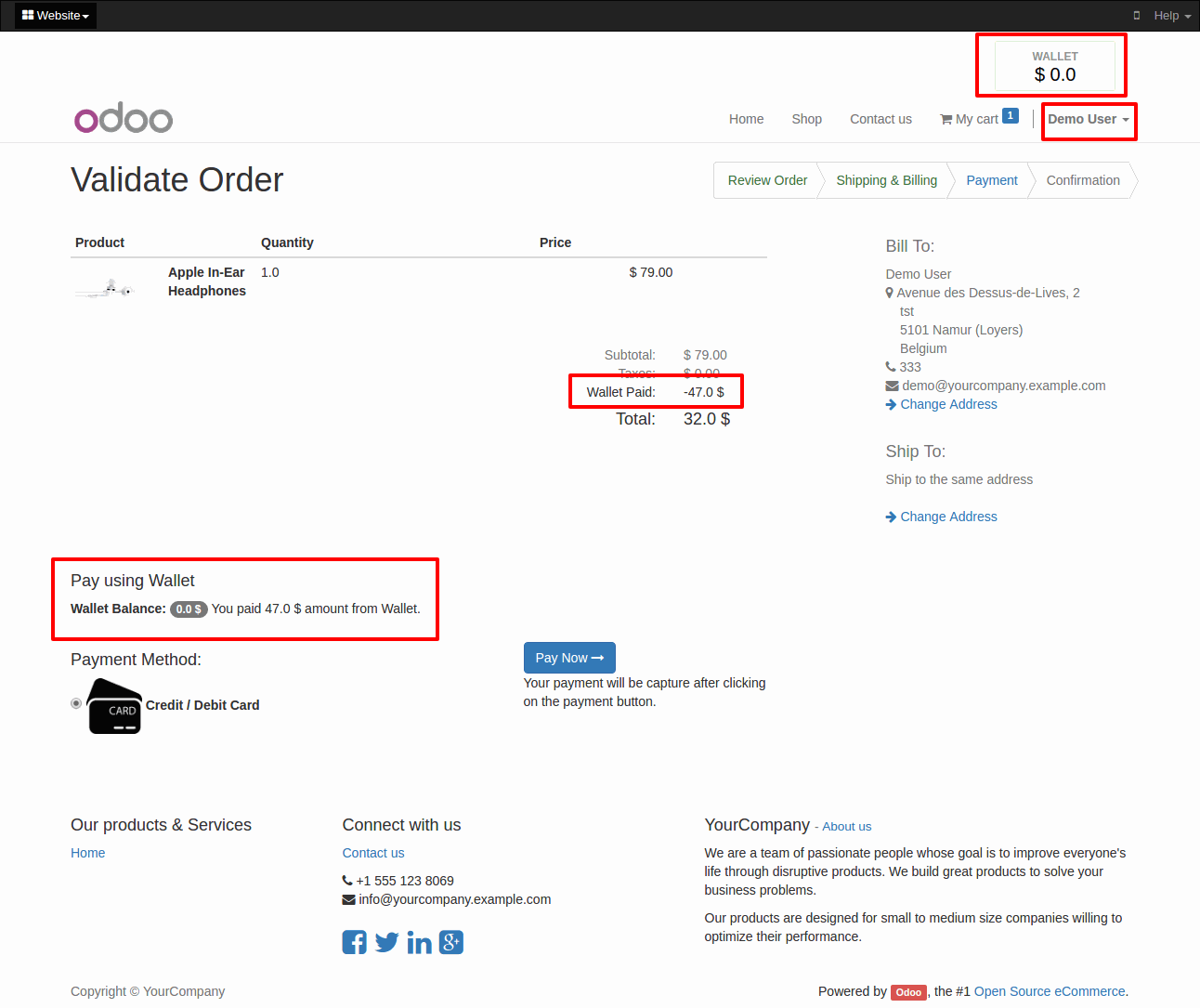 4.After full payment using Wallet and Credit/Debit card both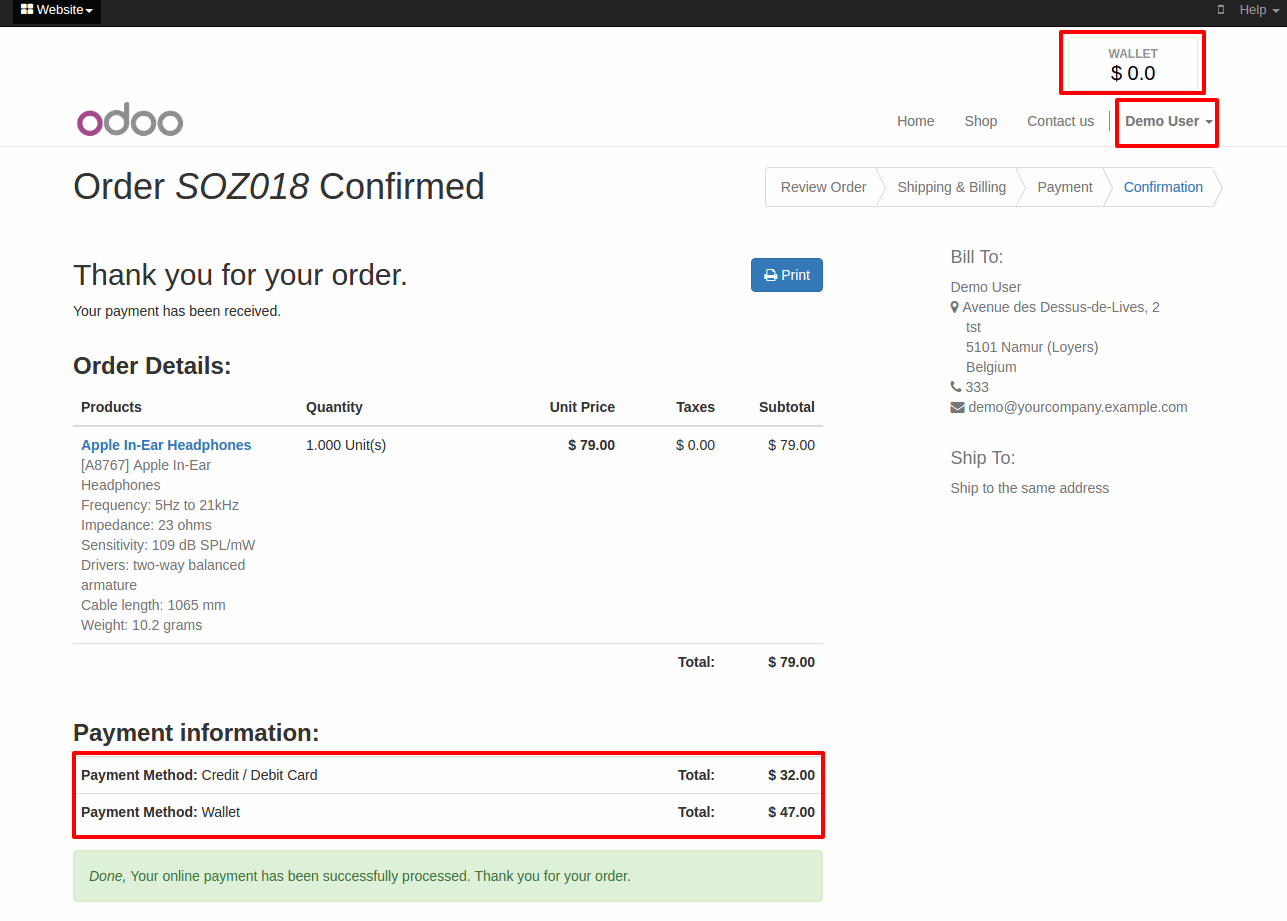 5. Login as Admin and check Sale Order and Wallet Transaction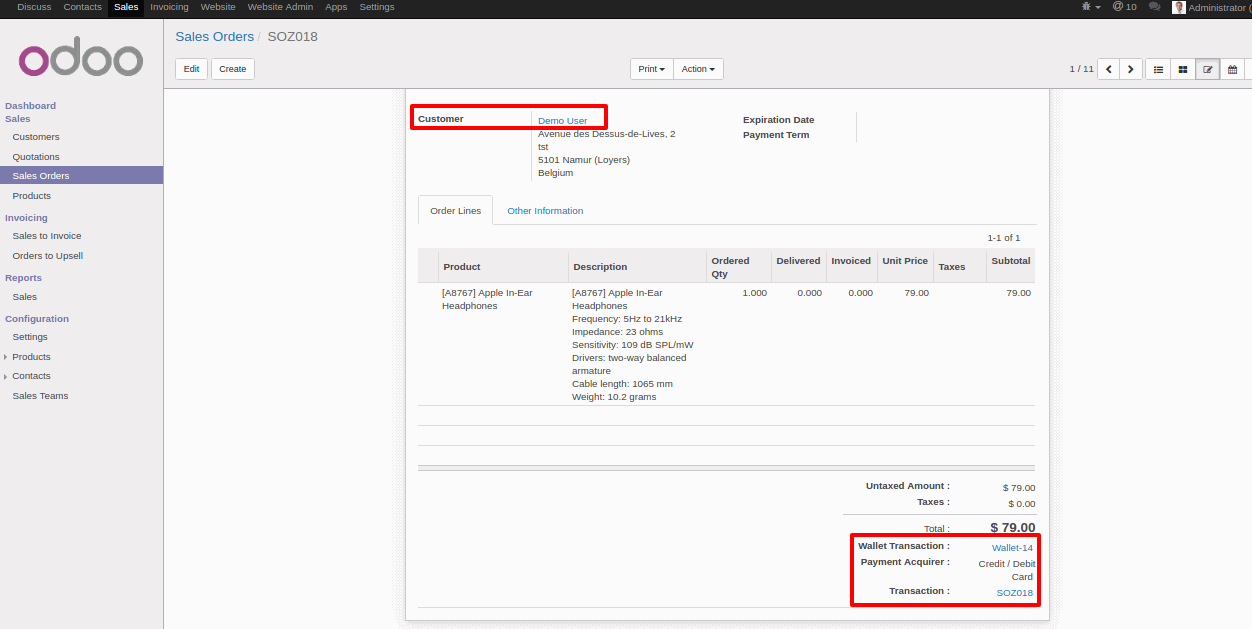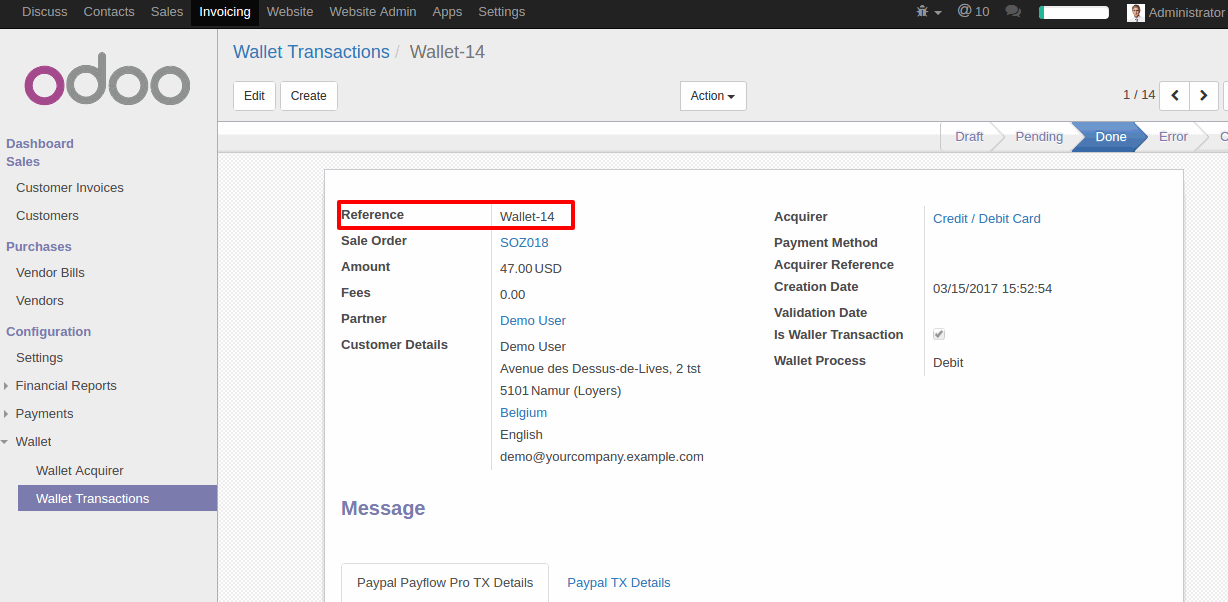 Help & Support
Odoo support services is available to help you by email.

Leave a Comment
---
Your email address will not be published.
Your comment is under review by our moderation team.