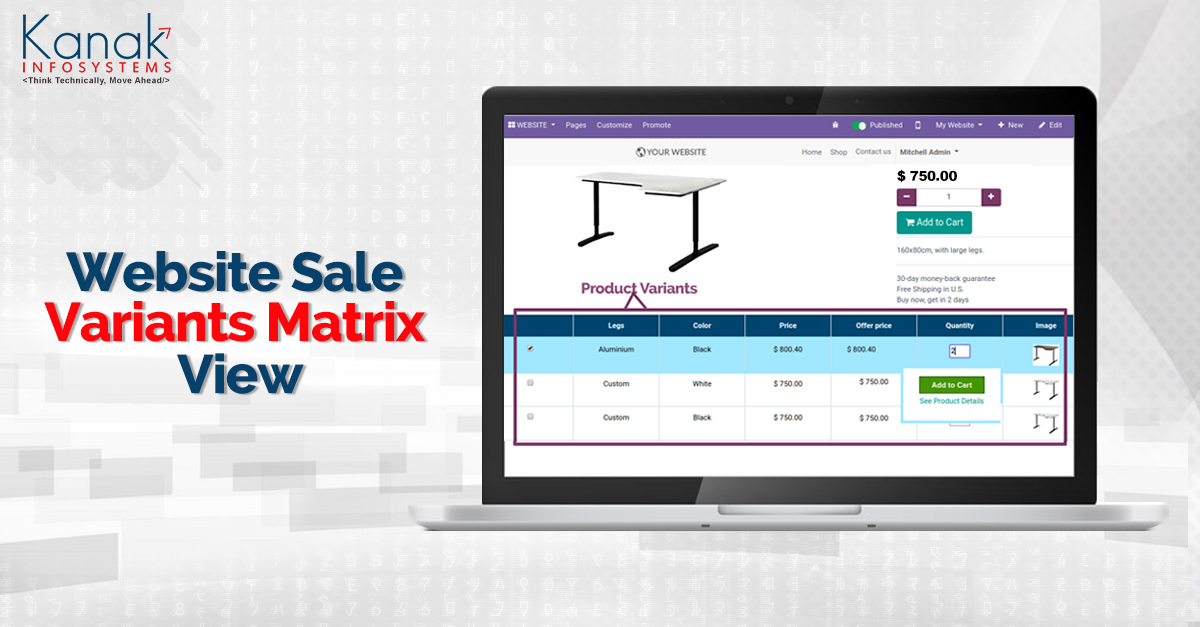 Website Sale ariants Matrix View - Odoo Module
Having multiple product variants in a compact, single page would enable customers to easily compare between the options. Hence, we understand how important it is to have the product variants in a compact yet descriptive manner which is exactly why The Website Sale Variants Matrix View Odoo Module developed by Kanak Infosystems would allow you to display the product variants on  your website in a matrix view.
This would be a very useful module if you wish to provide an effective view of variants to your customers. This would also ease out the task of going through multiple variants by making it quicker and concise for your customers. 
Key Features of the Website Sale Variants Matrix View Module:
● You would be able to show the product variants in the matrix view within the product details.
● Variant Images can be viewed by Zooming In.
● Users would be able to add the in the cart directly from the matrix view.
● No configurations required at all.
Functionality of the Website Sale Variants Matrix View Odoo App:
1. Navigate to the Website > Products.
 Pick the desired product and you can see the variants are already listed in a matrix view after installing this Module.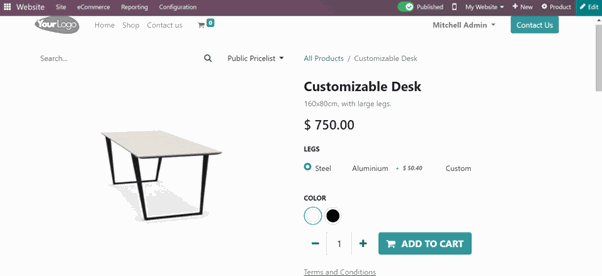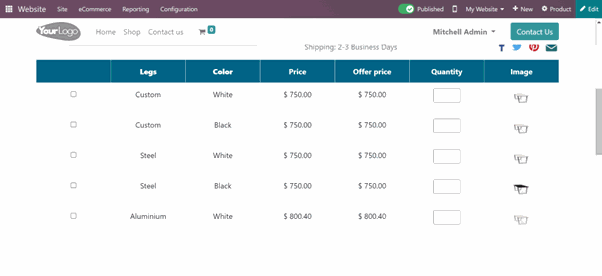 2. Take the cursor on the image for it to expand to get a better view of the product.

3. Enter the Quantity and Add to Cart directly from the Matrix View.

5. Finally, confirm and make the payment.

This module is super easy to use and is proven to be of great benefits! You can purchase it through the given link- Website Sale Variants Matrix View Odpp App 
And if you are willing to explore more about Odoo and ERPs..
Leave a Comment
---
Your email address will not be published.
Your comment is under review by our moderation team.