 Search Table
You can search table on your state/province. Here are some input fields number of people, date, time and location that search you best result of restaurants.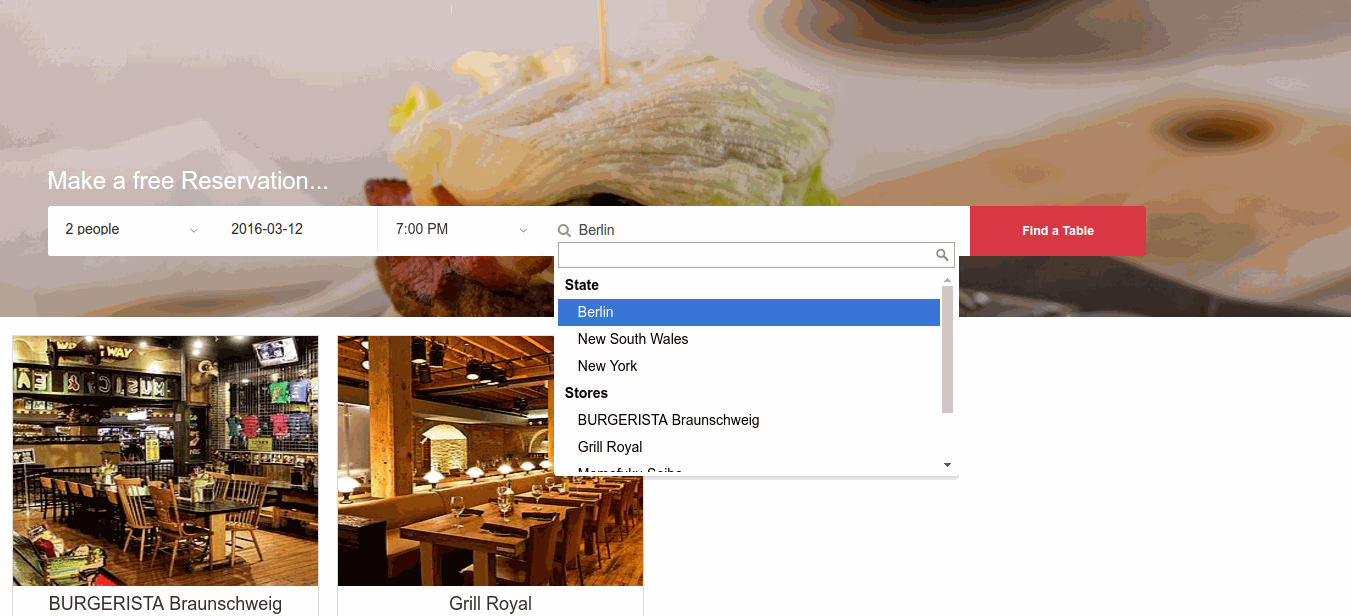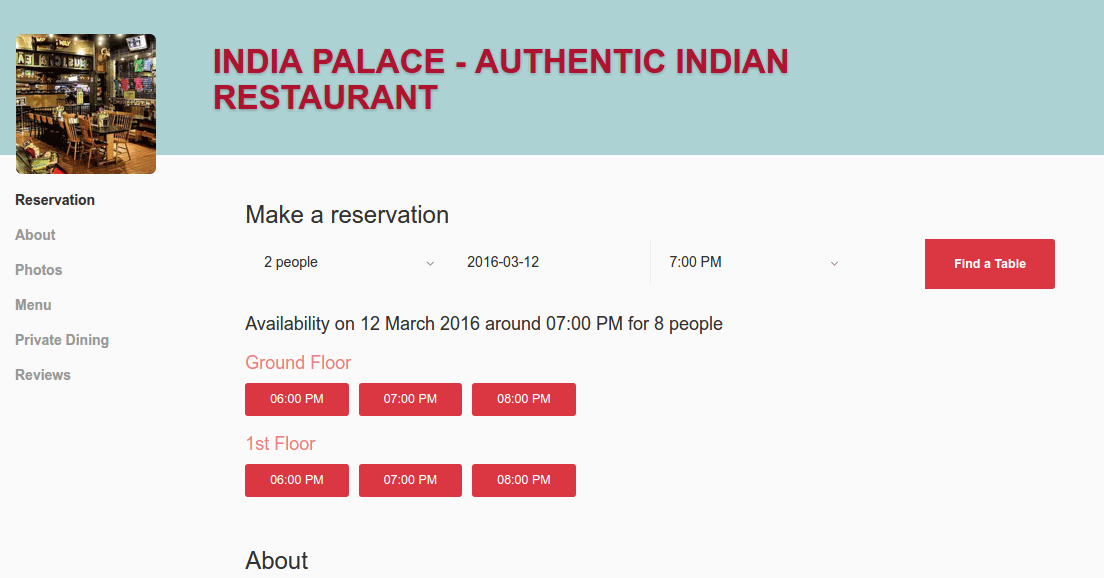 Make a reservation
Bases on previous search available results will be display here. Here you can modify your search table.
Complete your reservation
Finally you can book restaurant in order to fill reservation form.
By filling this form create a new record in res partner table.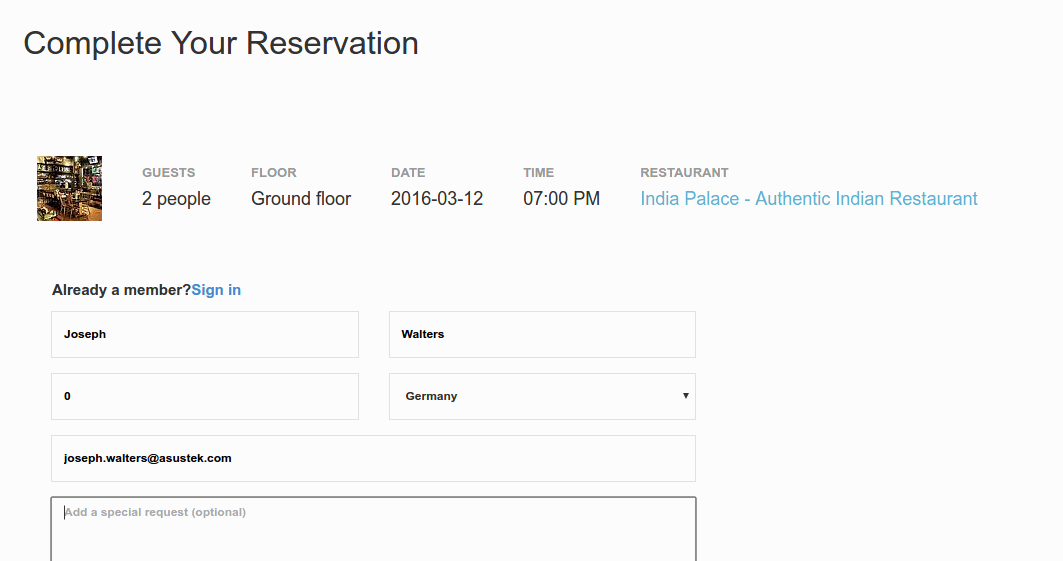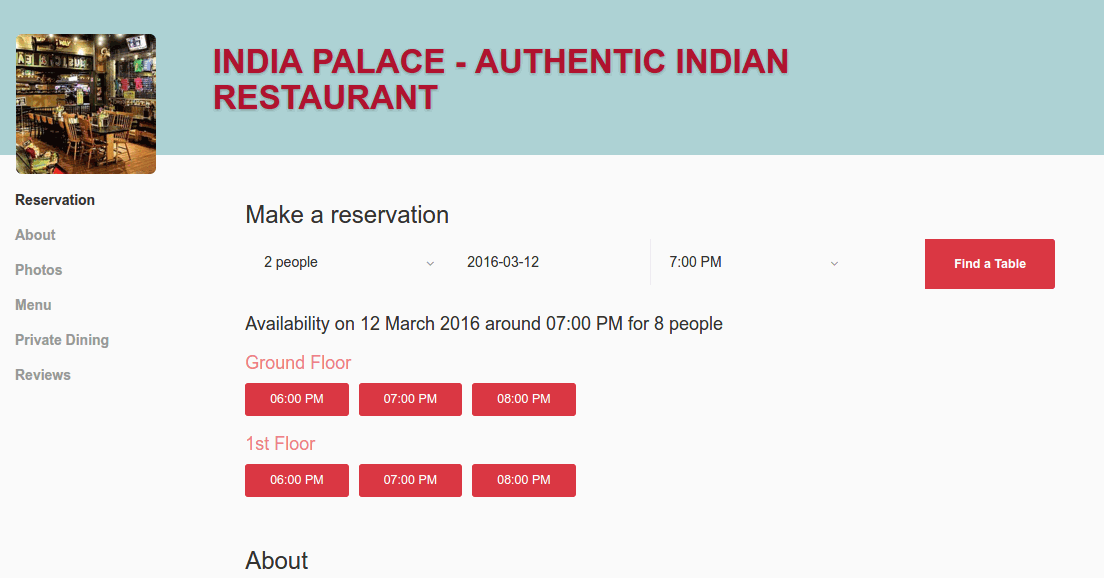 Restaurant Page Details
Find a Table
Store page first phase you can search table and view available table time for each floor.
About Restaurant
Here you can add small description about restaurant by using drag and drop odoo futures. You can also added map of your restaurant.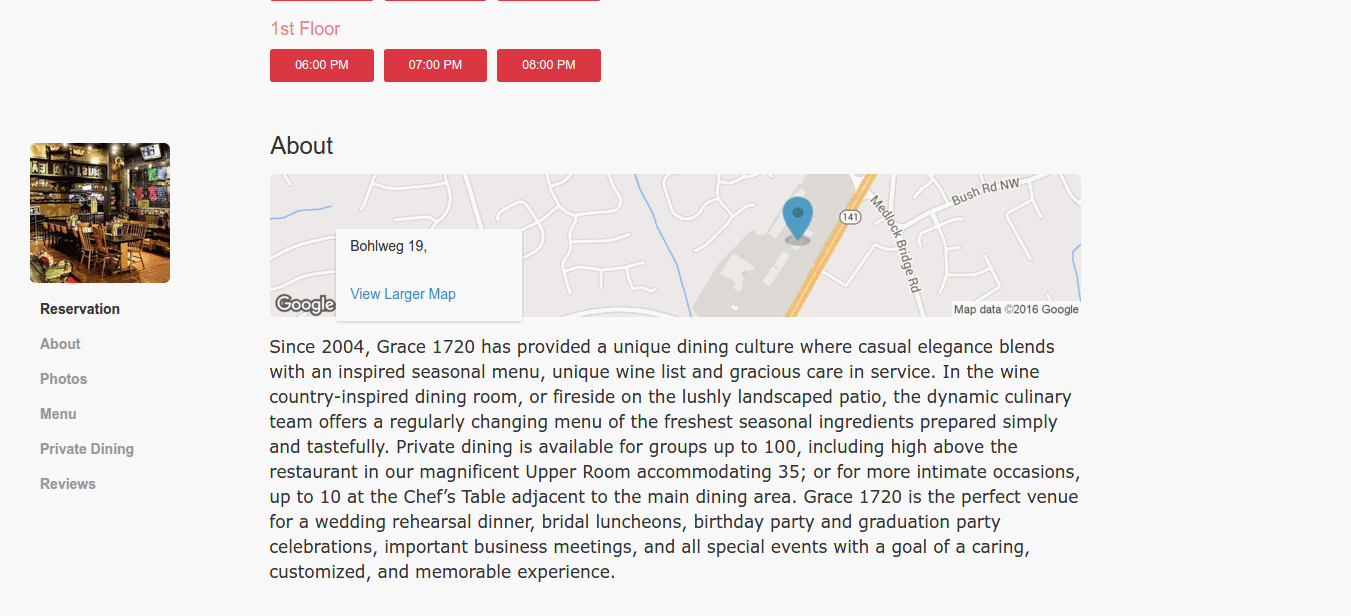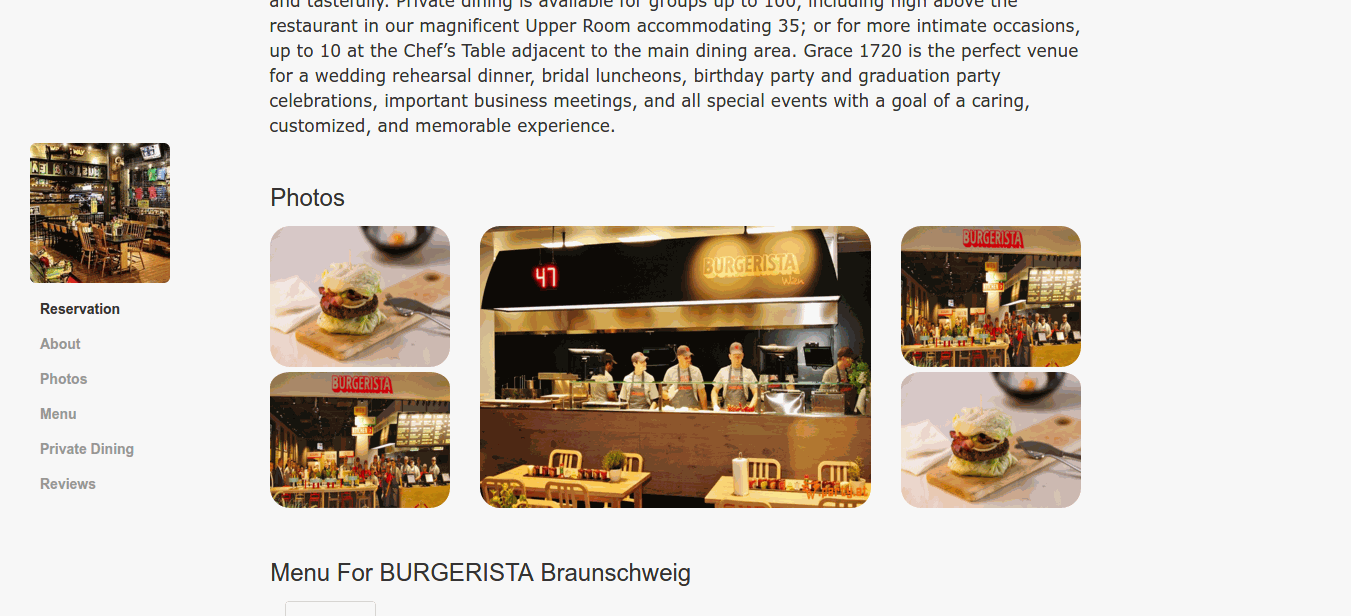 Photos Restaurant
You can add number of restaurant photos that will visible on restaurant page.
Backend/Admin Panel
Manage Restaurants, Reservation, Availibity....
Manage Restaurants
You can create new restaurant. Enter restaurant details, floor availibilty, configure restaurant times, number of available table.
Any time you can modify or delete restaurant.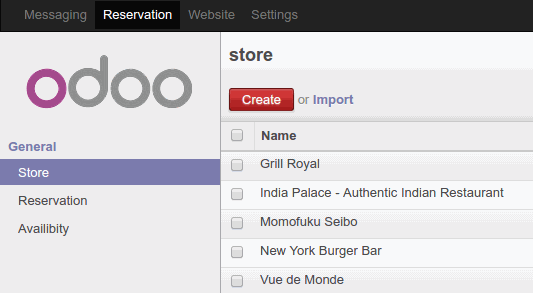 Reservation List
Here you can view reservation customers information. In last Avail column represent remaining availability after book this customers table.
Customer Reservation
Customer reservation form last tab 'Reservation' show number of person for book the table, Store name, and date/time of reservation.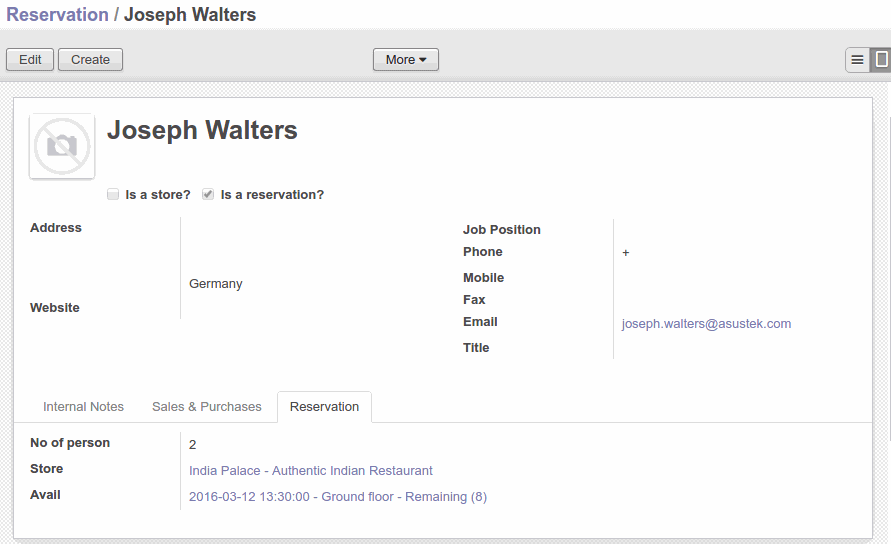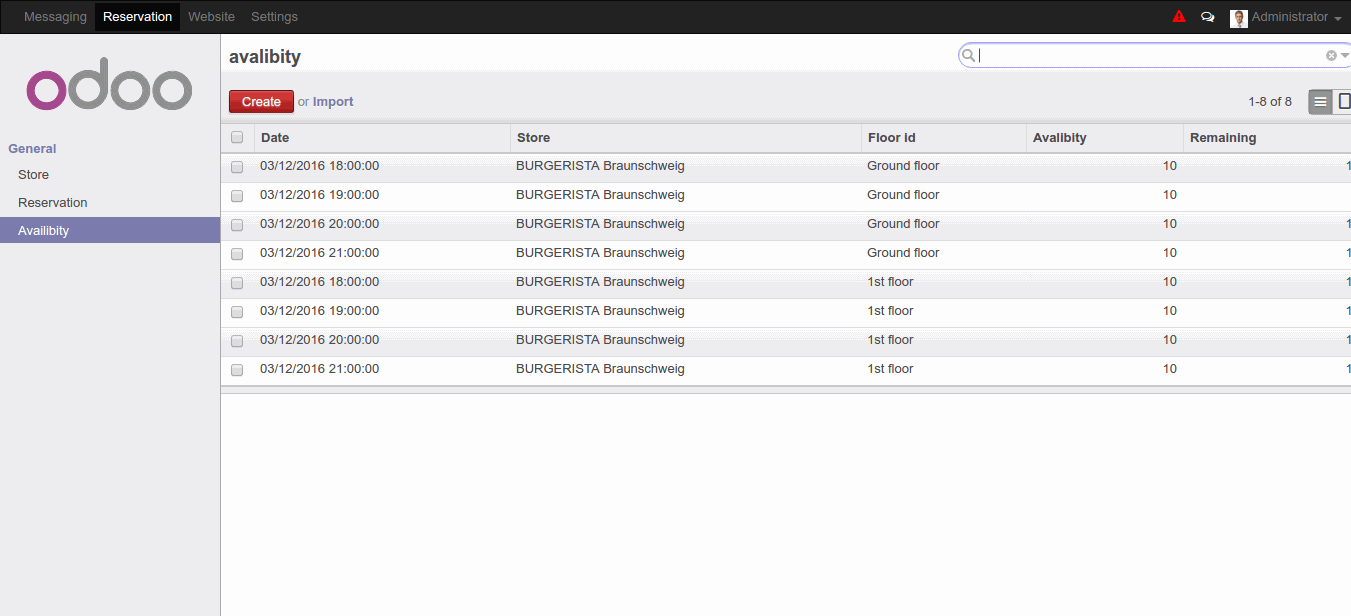 Availability
View restaurants floor table availability and remaining table.
Leave a Comment
---
Your email address will not be published.
Your comment is under review by our moderation team.