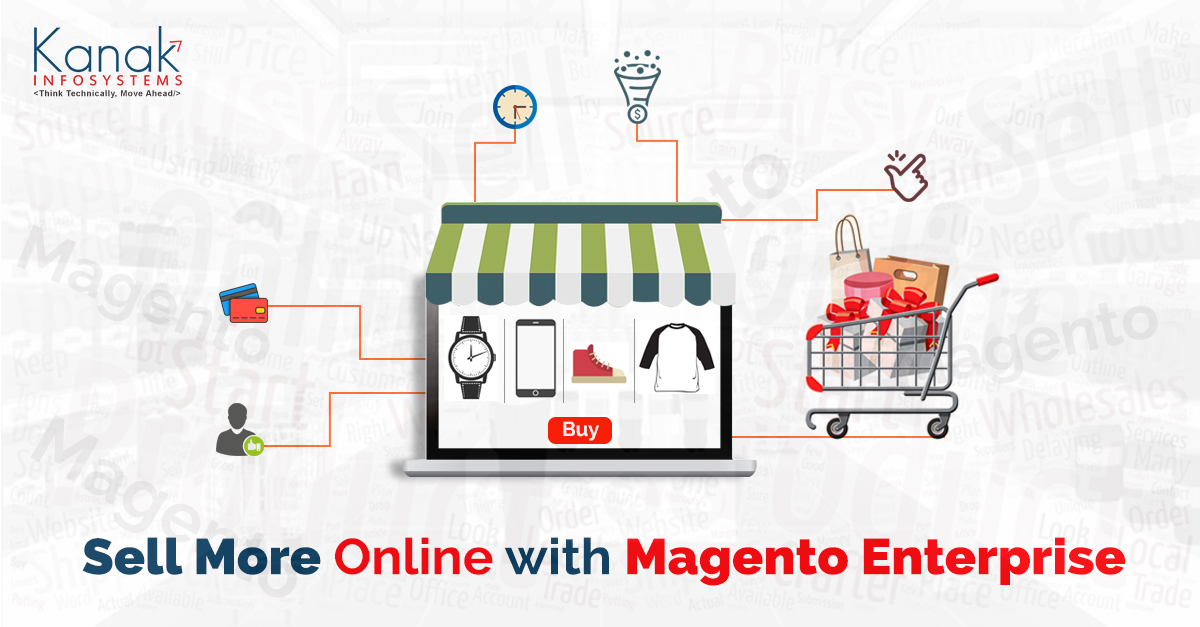 Sell More Online With Magento Enterprise
"Magento" - World's Most Flexible Commerce Platform gives you the power to create unique and engaging shopping experiences. Magento Commerce Launched Magento Enterprise Cloud Edition on April 12, 2016 which provides All the Flexibility of an Open Source Platform, Without the Limitations of Multitenancy. You can also try Magento Hosting.
"It's a New Era of Commerce in the Cloud"
What does this New Magento Enterprise Edition do for you?
Magento Enterprise Edition help your online business to attract more and more visitors.
It Drives Sales and Improves Productivity. Now you can easily stage, preview, and schedule a wide range of new content, including updates to products, categories, and promotions.
User-friendly tools developed through extensive usability testing make the whole process fast and efficient.
With a new timeline dashboard view your team can easily coordinate campaigns to maximize sales impact.
It Boost Conversion Rates by the advanced features PayPal enhancements that streamline your checkout experience, and boost sales.
It Simplifies PCI Compliance. New Hosted Fields allow Braintree to securely collect payment information directly from your site, so you can qualify for the simplest level of PCI compliance.
It is completely loaded with Elasticsearch, cutting edge site search technology that turns shoppers into buyers. It is easy to configure Elasticsearch so that you can se the results right away.
It Improve Your Management Experience. An all-new Admin search feature enables you to quickly find customer and order information.
Magento Enterprise Edition is now available in the cloud. New Enterprise Cloud Edition allows you to focus on creating amazing brand experiences, without worrying about infrastructure.
You can get a fully-customizable, secure, and scalable storefront built and optimized for rapid deployments and performance.
Magento provides you the flexibility to deploy your site in whatever environment suits your goals and operations best, including cloud, hosted or on-premises.
Now Take the Next Step
There are many Ecommerce Website Design and Development Company, Kanak InfoSystems is a reputed and reliable eCommerce website development company that has a team of dedicated and passionate Magento developer. You can also Hire Magento Developer from Kanak to do the dedicated work for your business.
Leave a Comment
---
Your email address will not be published.
Your comment is under review by our moderation team.