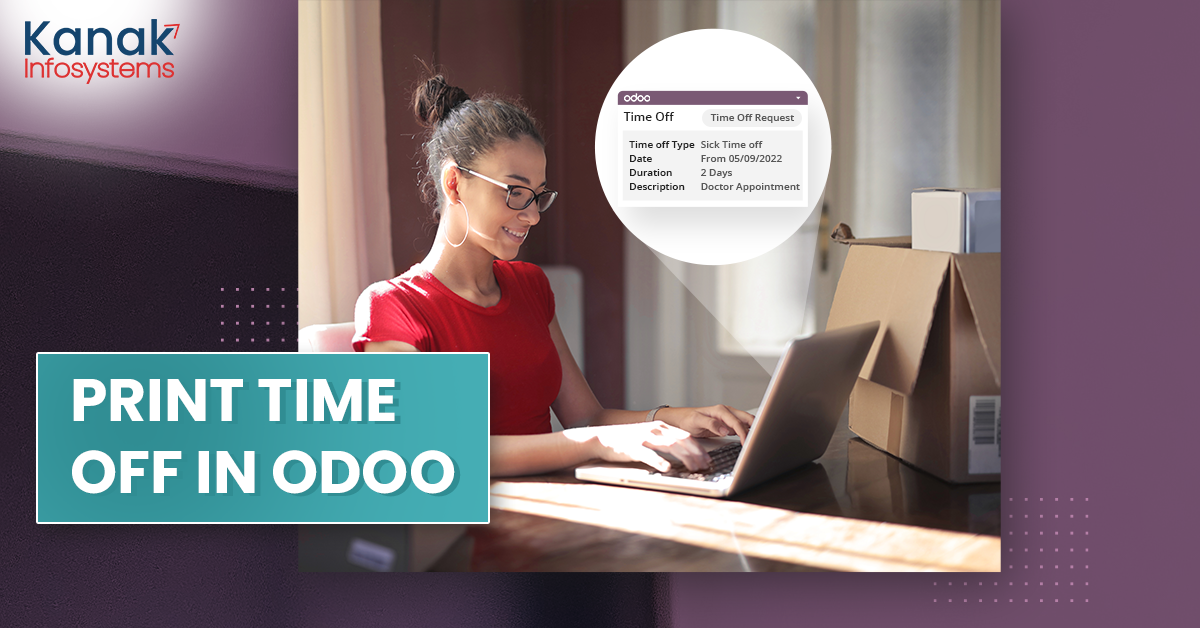 Print Time Off Module In Odoo
Print Time-Off, a feature introduced by Kanak Infosystems LLP., would help a user print the "PDF Leave Report" from the 'print' action button in the Time Off module.
Often in our offices, we come across a situation wherein we are required to have a hard copy of our leave request in order to get it approved by our Manager. To ease out that process, we have come up with this feature.
A time-off or leave request refers to a formal request from an employee to his manager to take time off/ leave. The reason may vary depending from person to person and the approval depends on the Managers.
Click to Get Print Time Off Odoo App


How to go about Print Time Off  Odoo app?
● First, you would have to go to your Time Off Module.
● Here, go to the leave request that you have applied.

●  On the top, you would notice the "Print" button. Once you select that, a PDF would be downloaded to your system. It would have the leave request in a proper format that you can use to get it approved by your manager.
Another beneficial part of this feature is that it requires no extra configuration and would definitely save you time and effort. Just one click, and you have your leave request in the most apt format in your hand.
Kanak Infosystems LLP. is a decade-old Odoo development company with varied experience and meets all company requirements, including Odoo Customization, Implementation, Upgradation, Support, and Integration. 
For any consultation or demo, don't hesitate to  contact us.
Watc​h the Demo Video of the Print Time Off Modu​le
Leave a Comment
---
Your email address will not be published.
Your comment is under review by our moderation team.