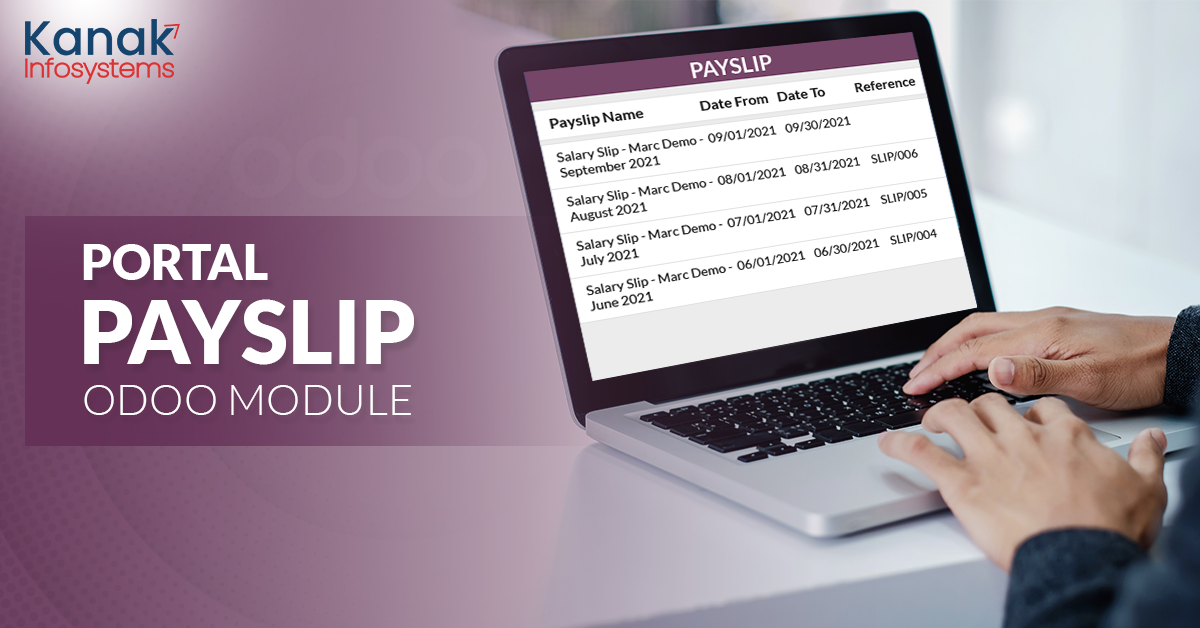 Portal Payslip Odoo Module
Portal Payslip is a custom odoo app developed by Kanak Infosystems LLP., which allows users to view their salary slips from the portal.
The main aim of this module is for an employee to see their payslip in the portal and even download the same. A payslip refers to a note given by an employer to its employee when they have been paid their salary, it contains the details of the amount of the pay given and the taxes and insurance deducted.
Find Portal Payslip Module on Odoo App Store: Click Here
Often we come across situations where we need to have a hard copy of our payslips, this application makes it easy for you to obtain the same.
How to hover in your Portal Payslip Application-

● Go to My Account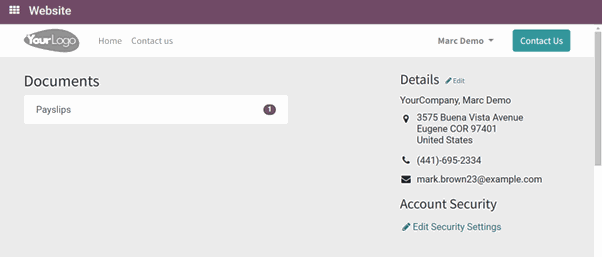 ● Click on the "Payslips" button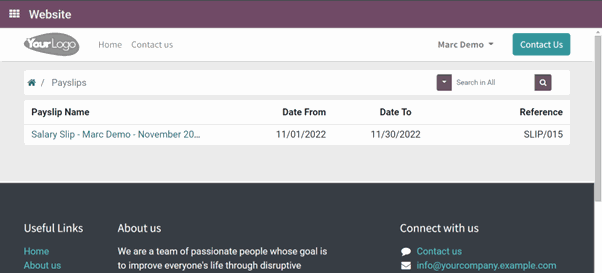 ● Select the payslip you want the details of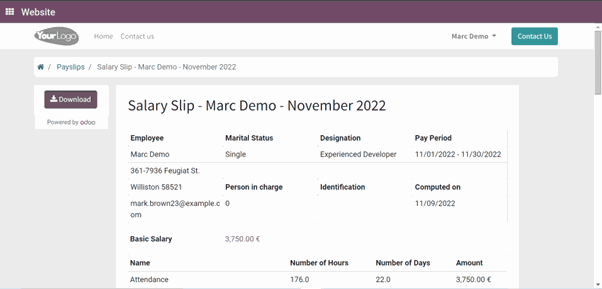 ● You can download the payslip by clicking on the "Download" button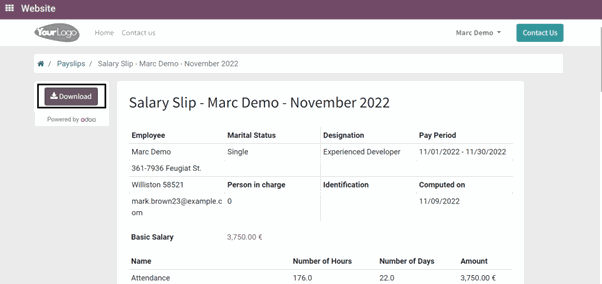 ● This is how the downloaded payslip will look like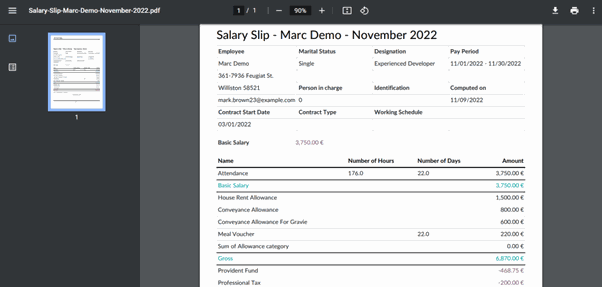 ● You can use the chatter to communicate anything about the payslip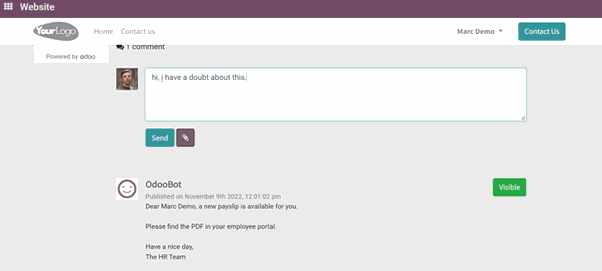 Wasn't that easy and quick? Everything in just one dashboard, no need to run around your office from door to door. That's what Odoo does! It makes everything easy and quick.
Do you have questions? Or want to explore the sea of Odoo features?
Contact us! Book a consultation or a demo now and talk to our experts.
Watch Video for More Details
Leave a Comment
---
Your email address will not be published.
Your comment is under review by our moderation team.