 POS Membership Flow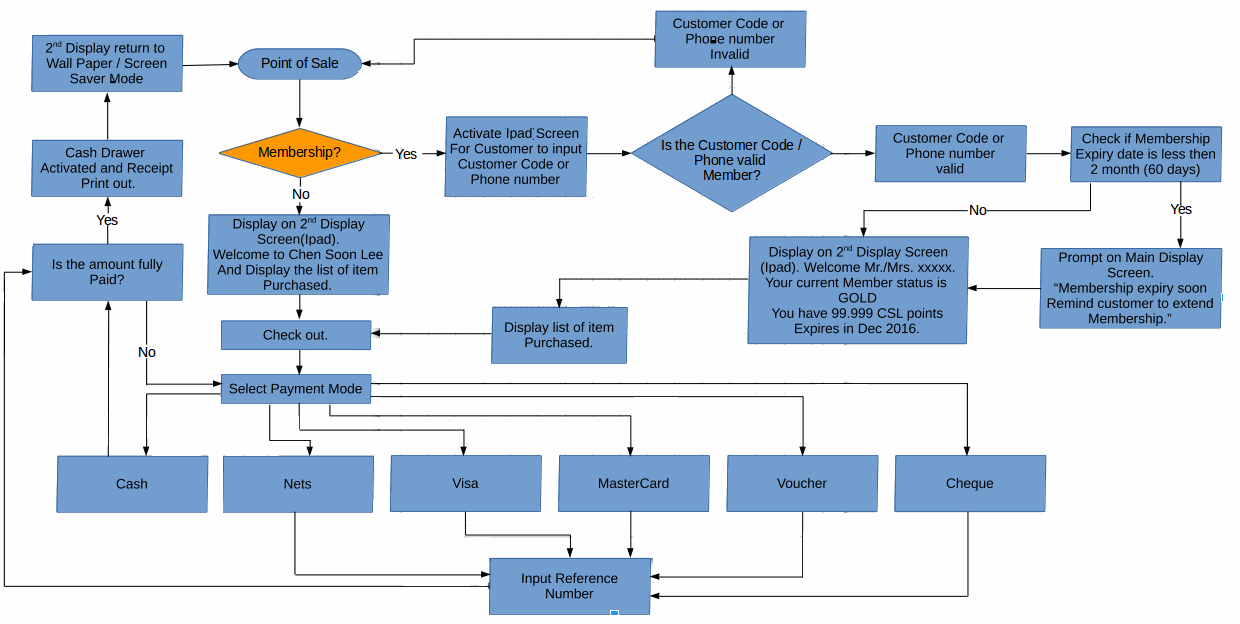 Membership Rules Define Membeship Rules
                  1. Define how points to be calculated when purchase is done by Member/Customer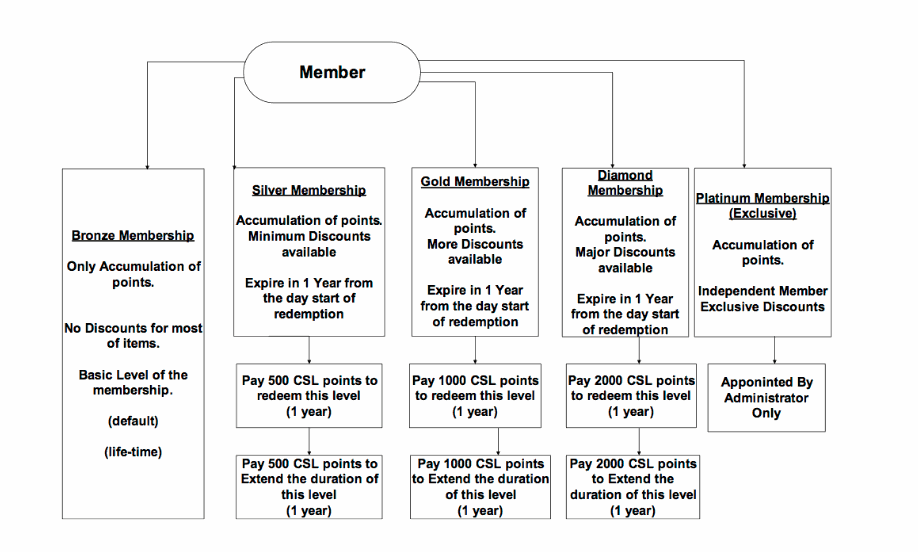 2.Click on 'Redemption Calculation' to define Membership levels
                           1. Bronze: 0 points
                           2. Silver: 0 to 500 points
                           3. Gold: 500 to 1000 points
                           4. Diamond: 1000 to 1500 points
                           5. Platinum: 1500 to 2000 points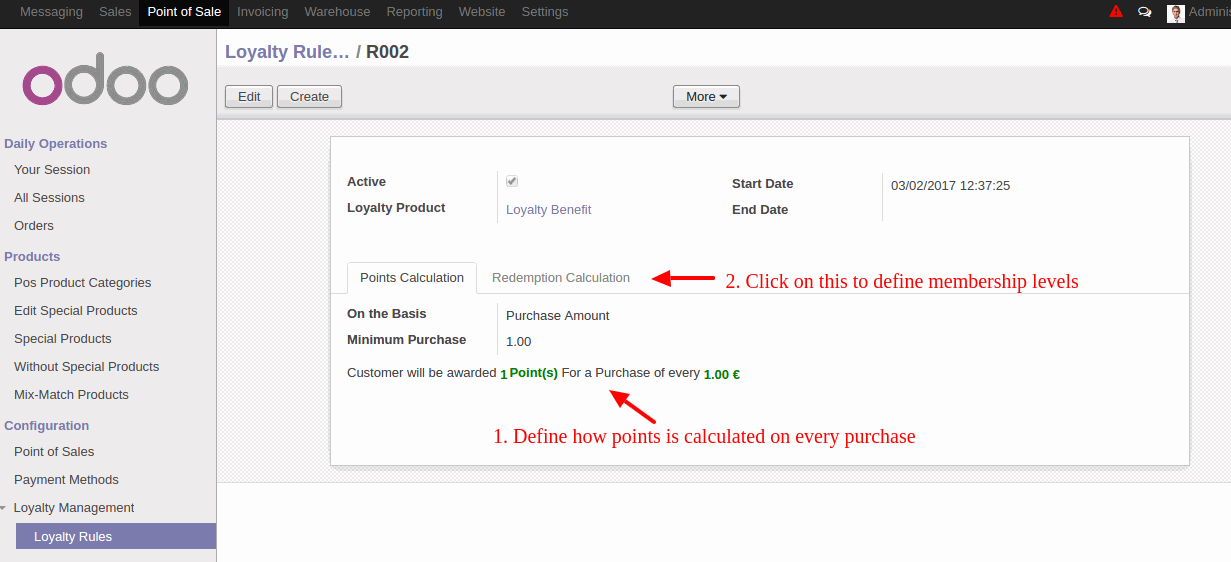 Define Membeship and Discount for Products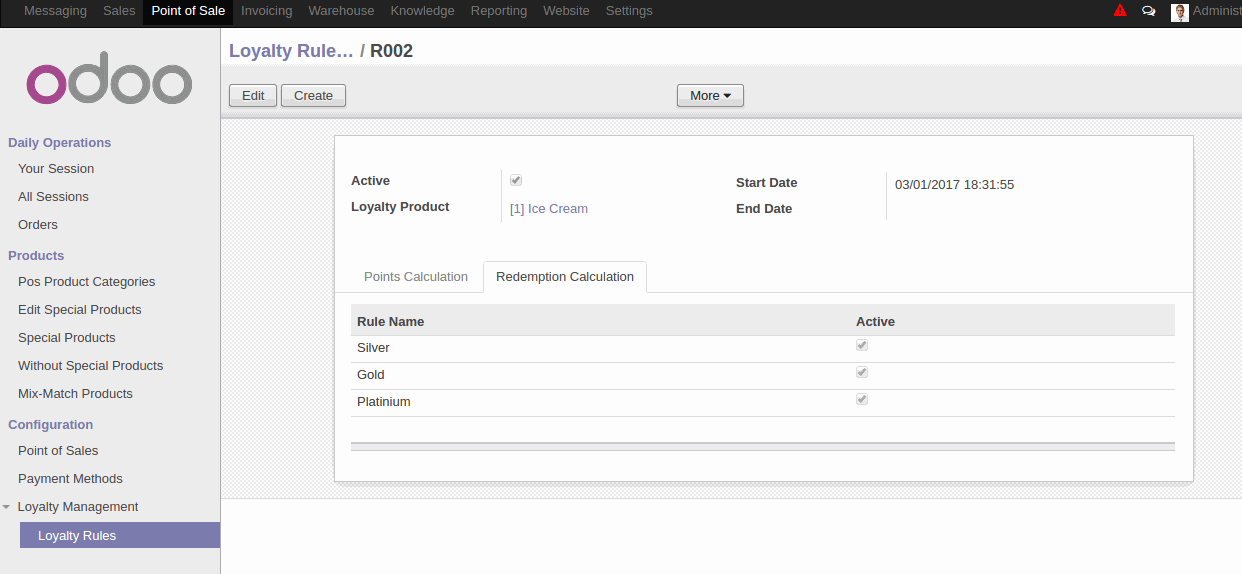 Define Customers with Customer code(NRIC).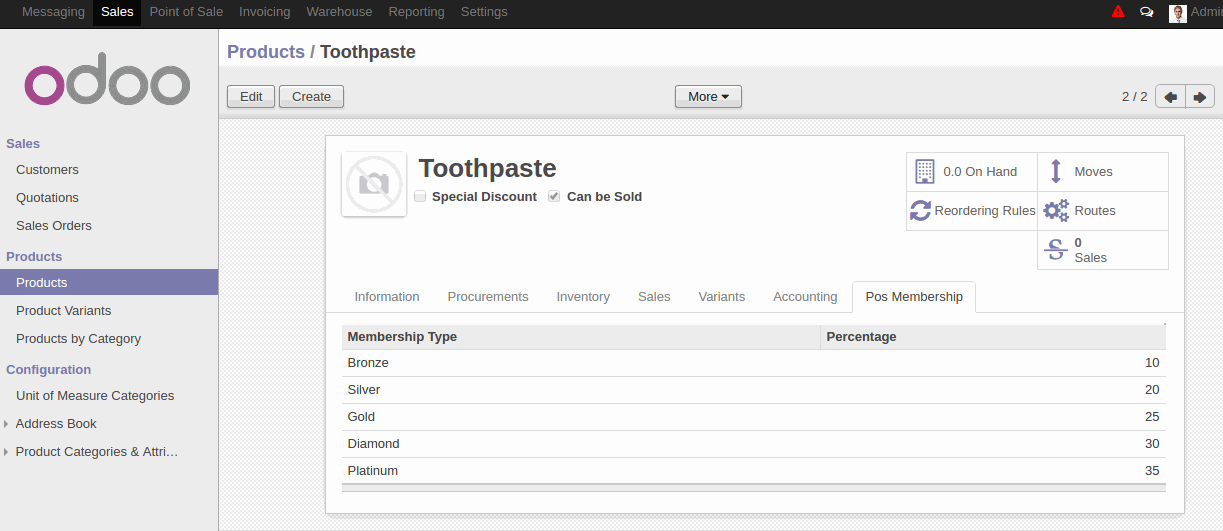 Check Member is exist or not to make an POS Order
            1.Click on "Mirror Screen" which open 2nd Display Screen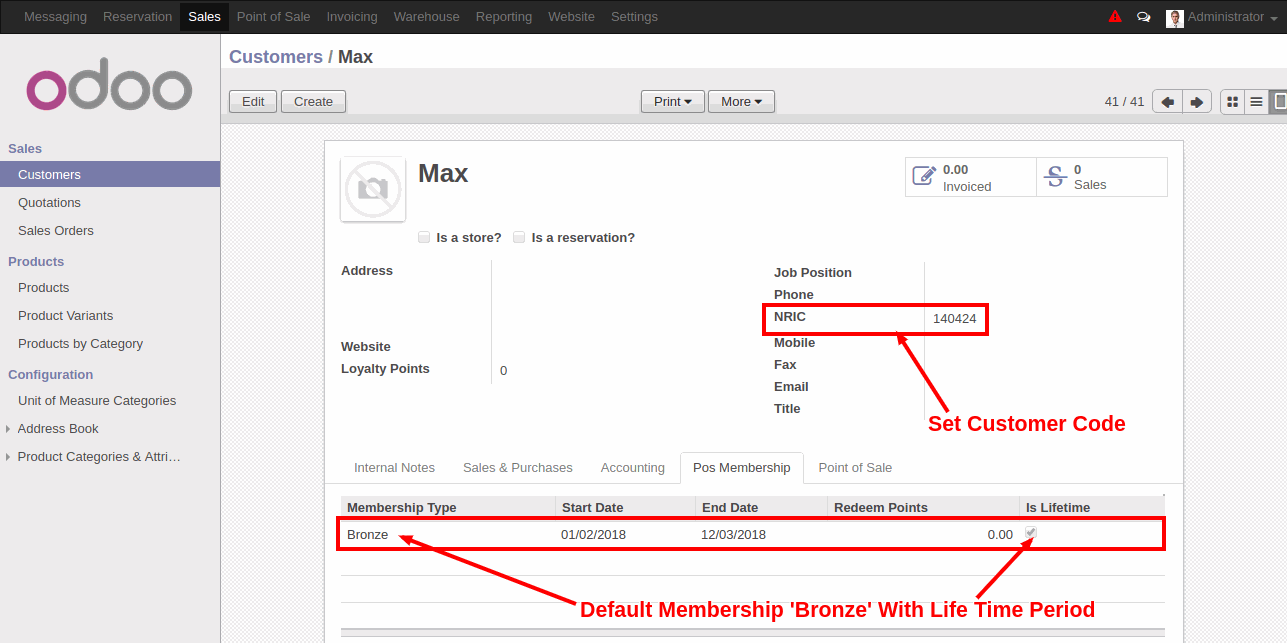 2.After Click on "Are you memebr?",Mirror Screen is updated and Enter Customer code to check Memeber is exist or not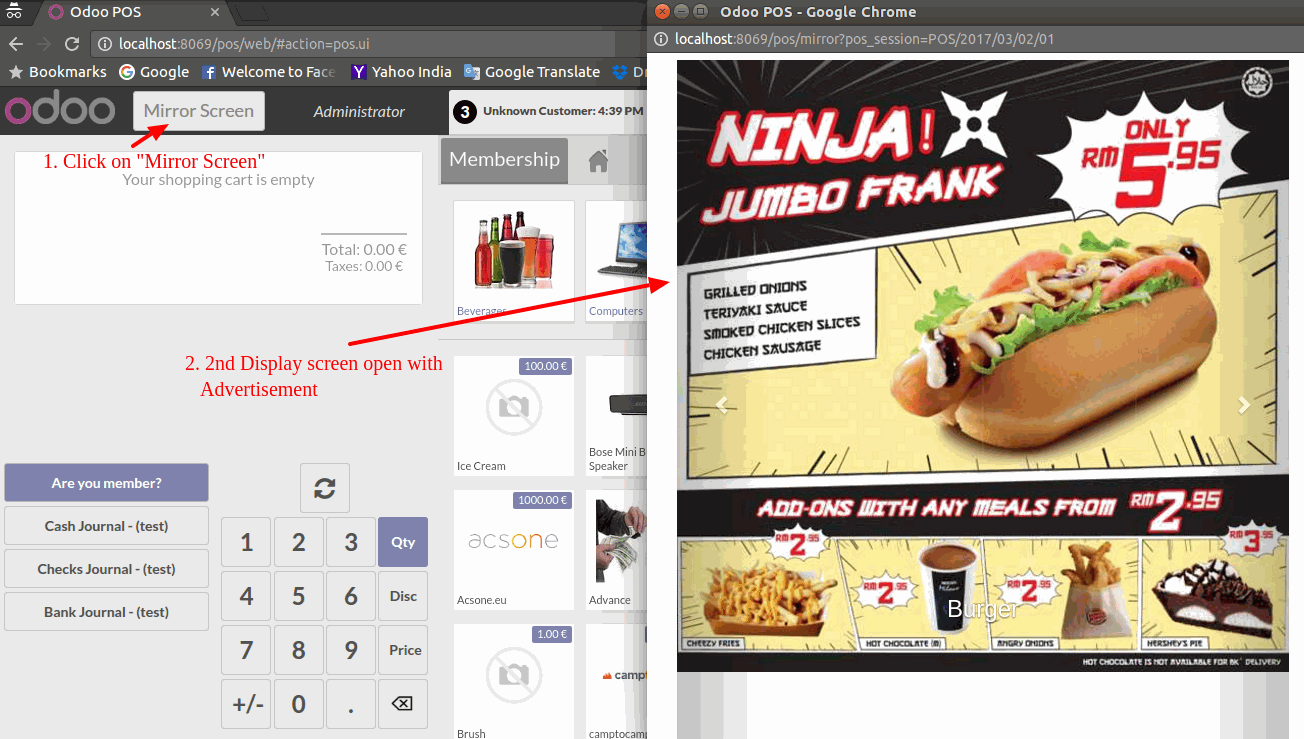 3.If Member is exist with this Customer code then 2nd Display Scren disaplys the name of member/customer.After Click             on refersh button Members is set to make POS order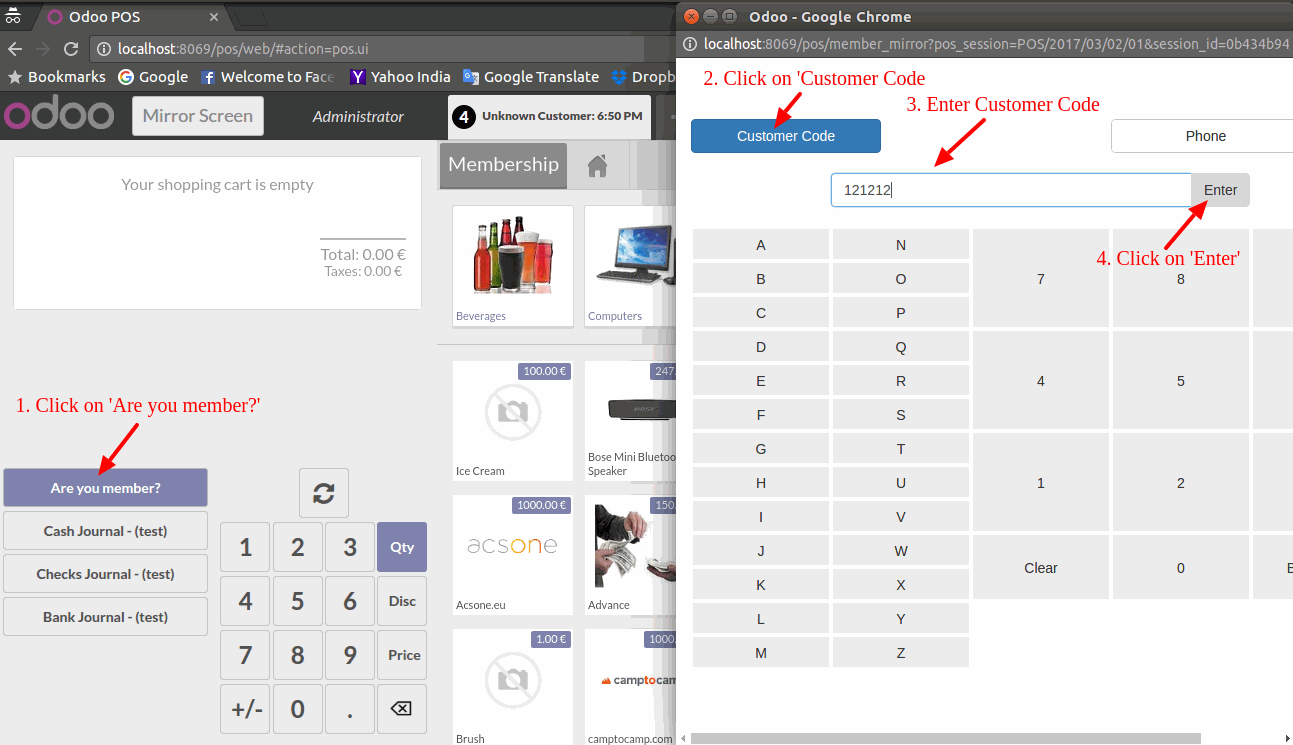 Make POS Order and Evaluate membership
            1. E.g: Select Max as Member and having a Bronze Membership by default.Let him buys some products and validate his             order.So he will get points to reach at higher level membership.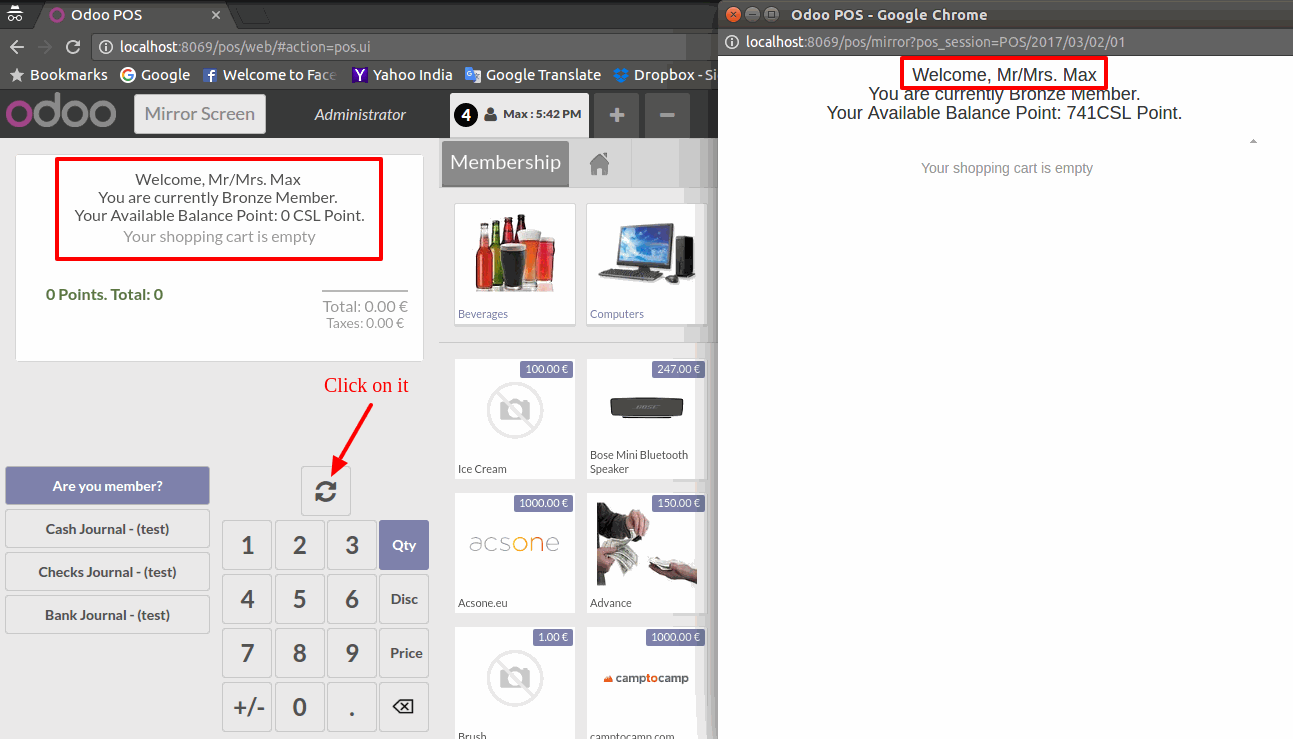 2.Now set memeber 'Max' again and click on 'Membership' button.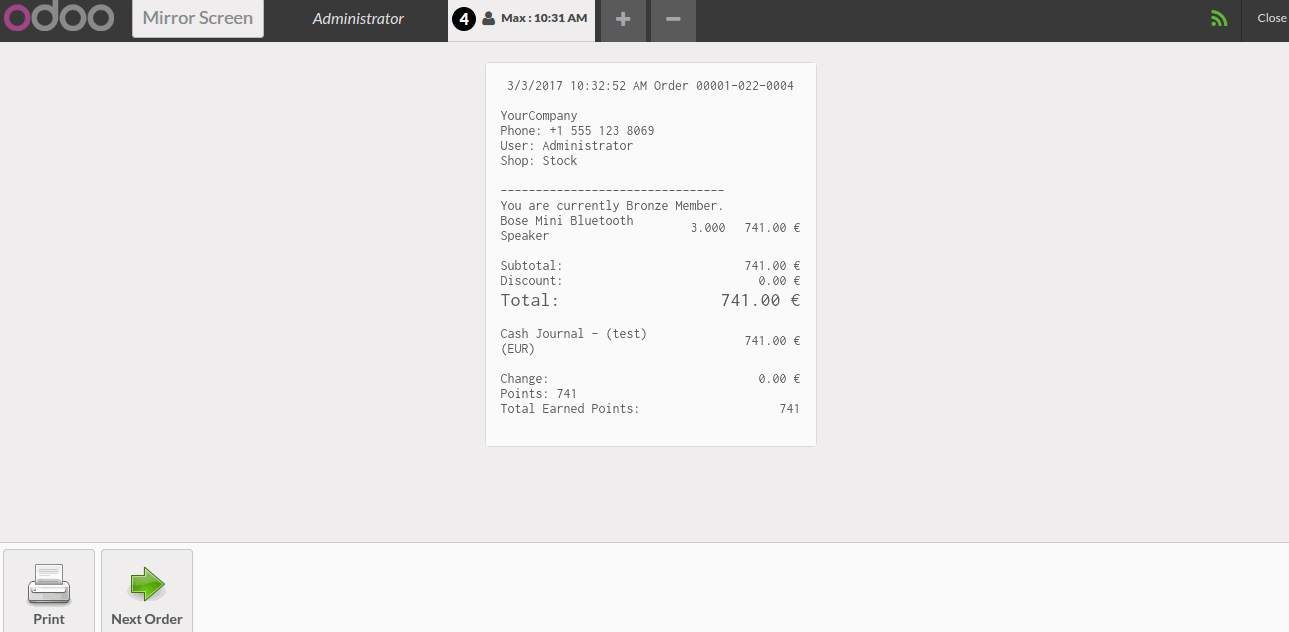 3.After click,It evaluates the memebership of Max.Shows 'Gold Membership'.Beasuse he has greate than 500 points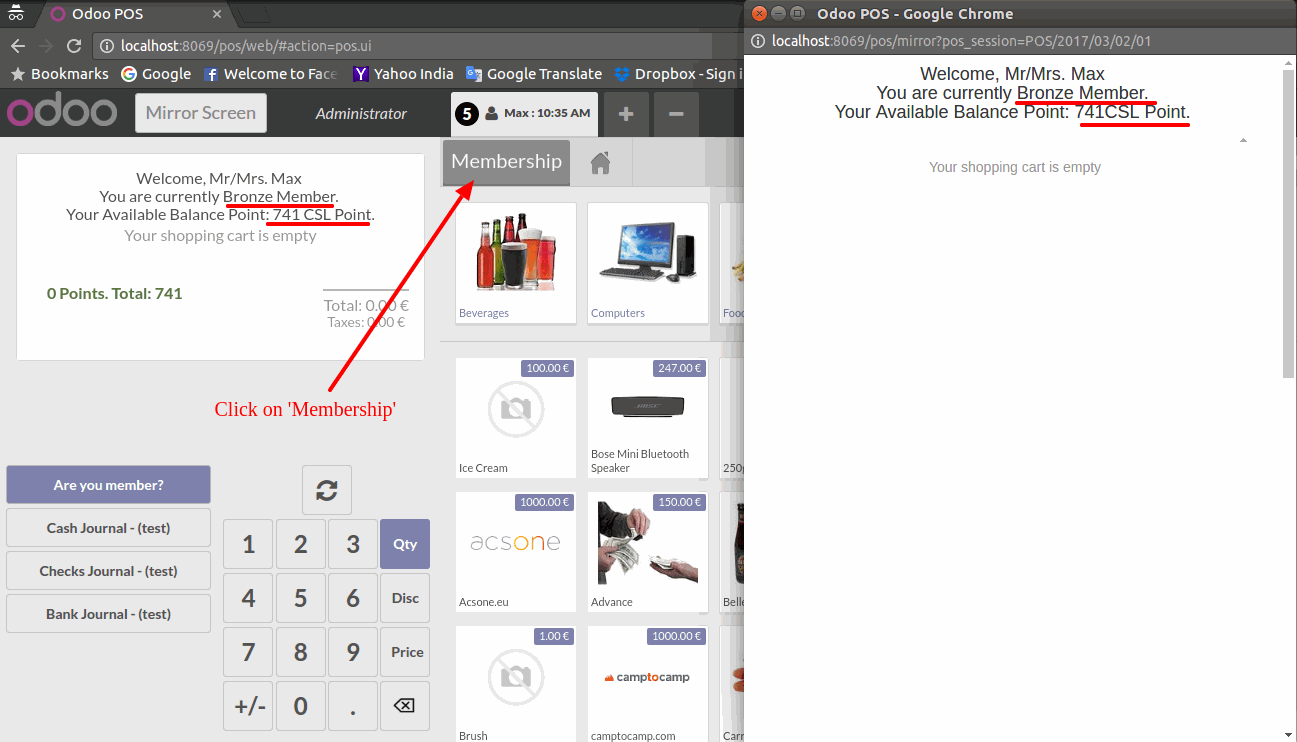 4.Check Max's Memebership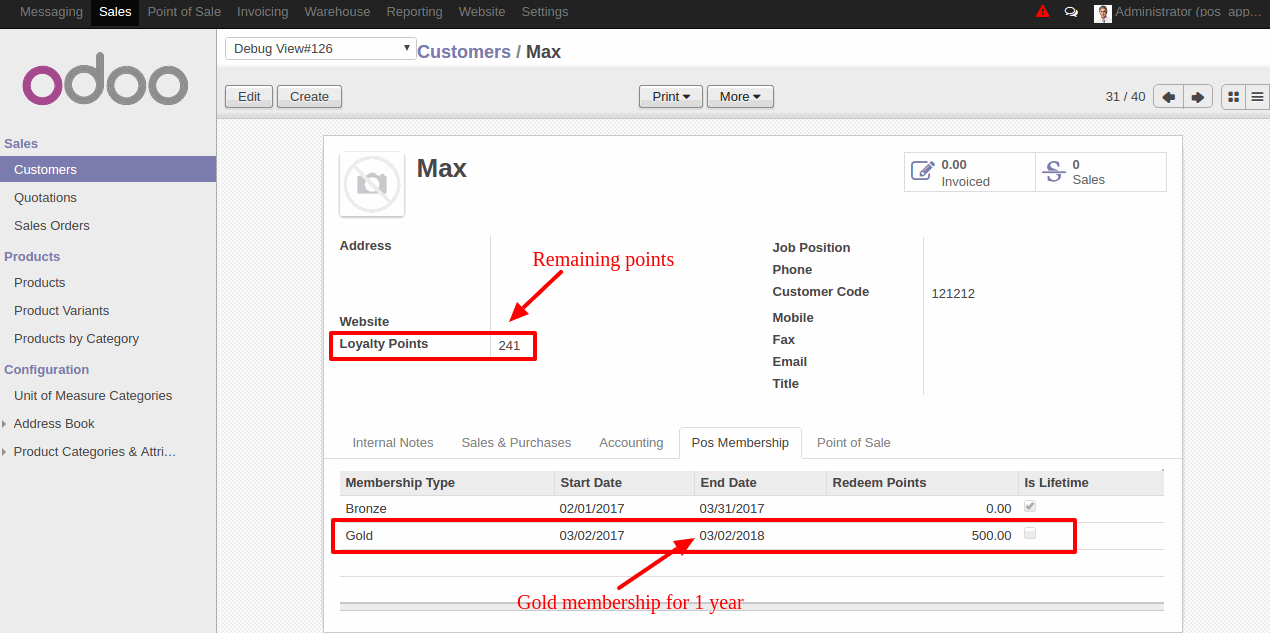 Make POS Order who has higher level membership
            1. E.g: Select Max as Member and having a Gold Memership now.Let him buy products
            Brush
            Toothpaste
            As per product memebership configuration 10% and 25% discount are there for Gold Members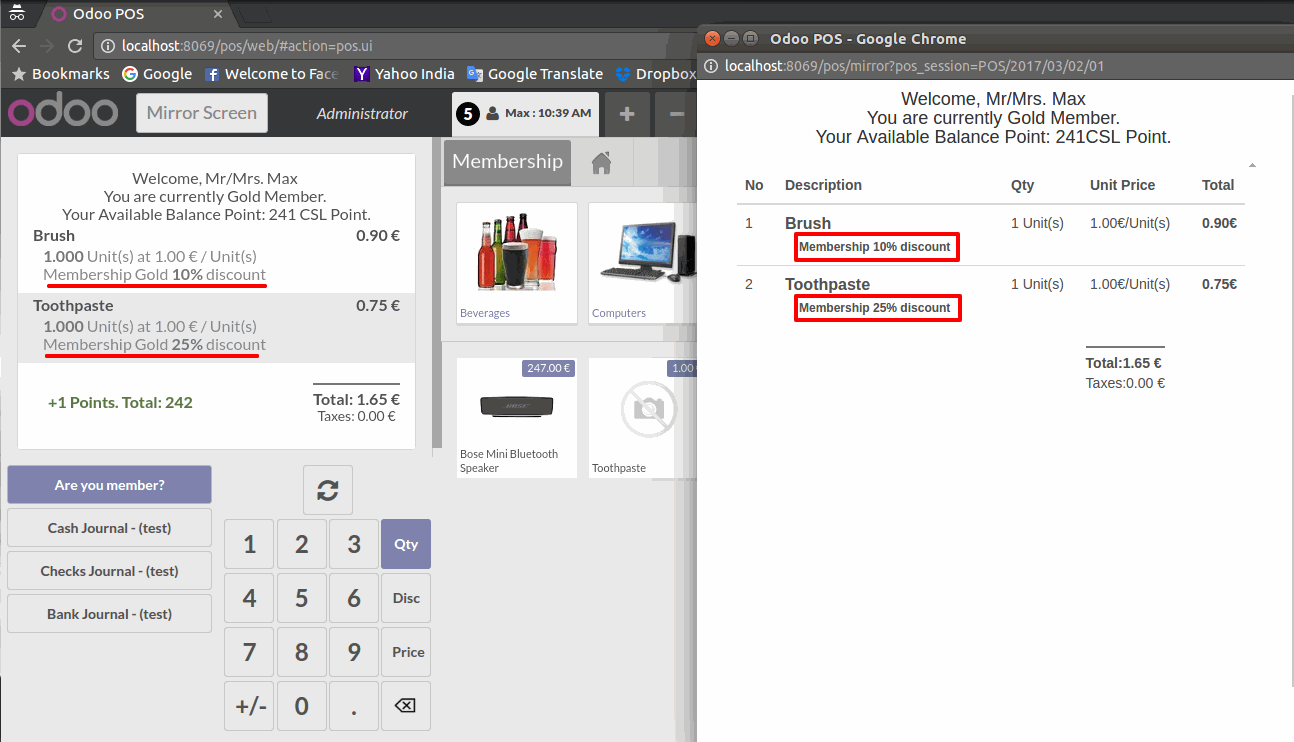 2.POS Receipt for Gold Member with discount.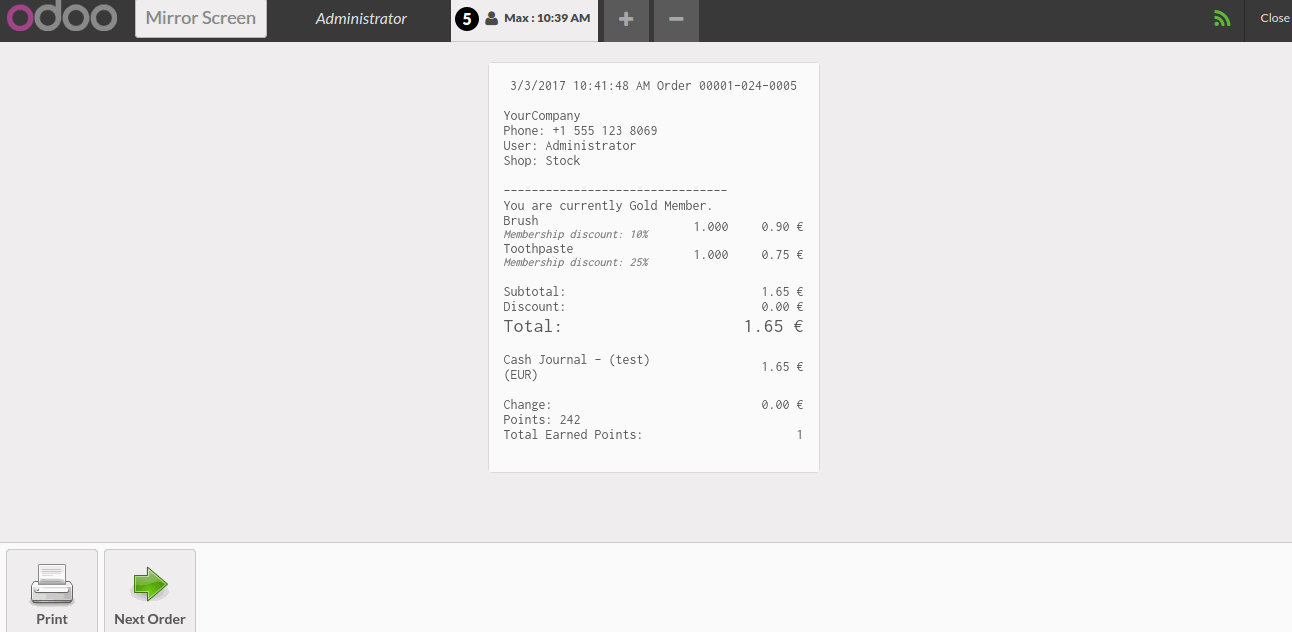 Leave a Comment
---
Your email address will not be published.
Your comment is under review by our moderation team.