 Install payment_paytrail module.
Go to settings » Payments » Payment Acquirers » Paytrail. Enter Merchant ID, Merchant Hash and Interface Version. Configure Paytrail payment gateway.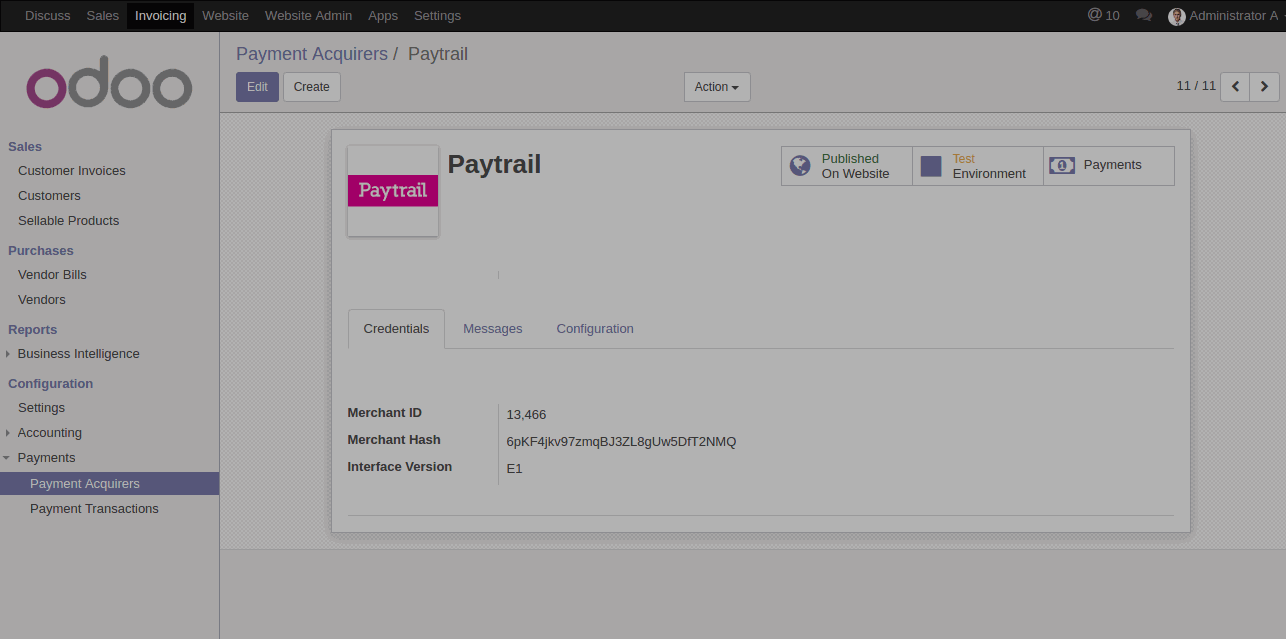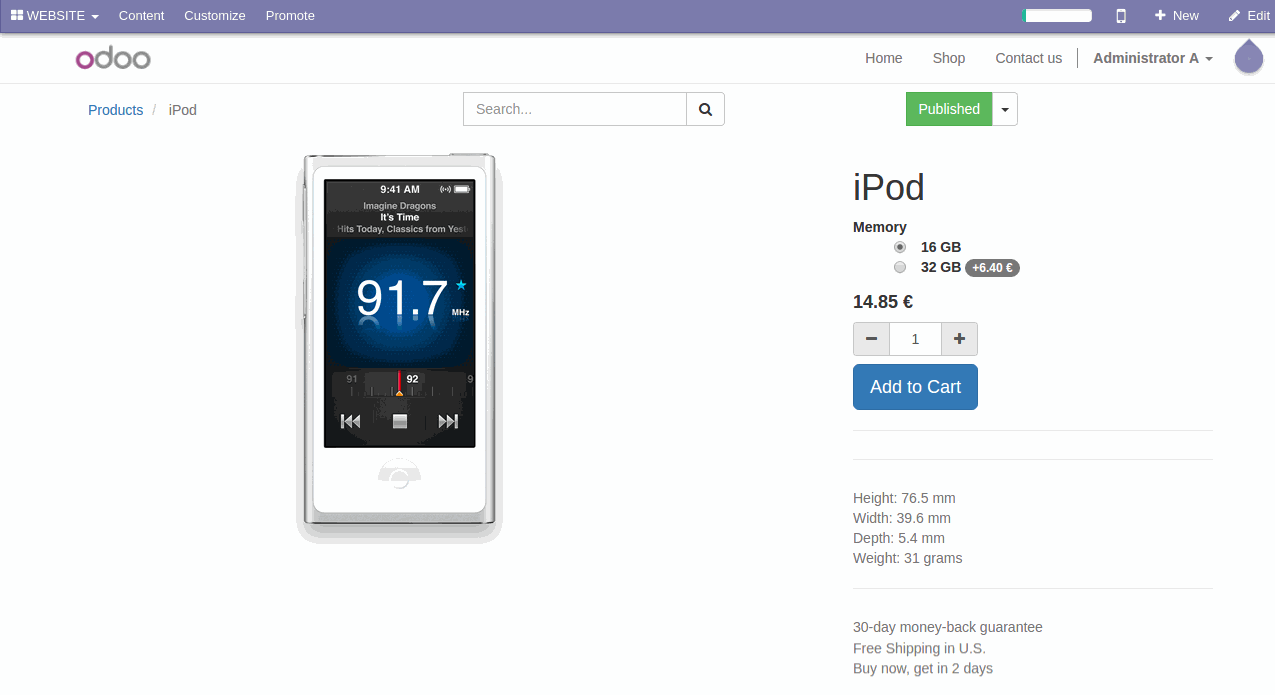 Select product from Odoo Shop. Add product into cart.
Next enter billing/shipping details and move on to checkout page.
Select Paytrail Payment Method and click on Pay now. Page will redirect to Paytrail payment page.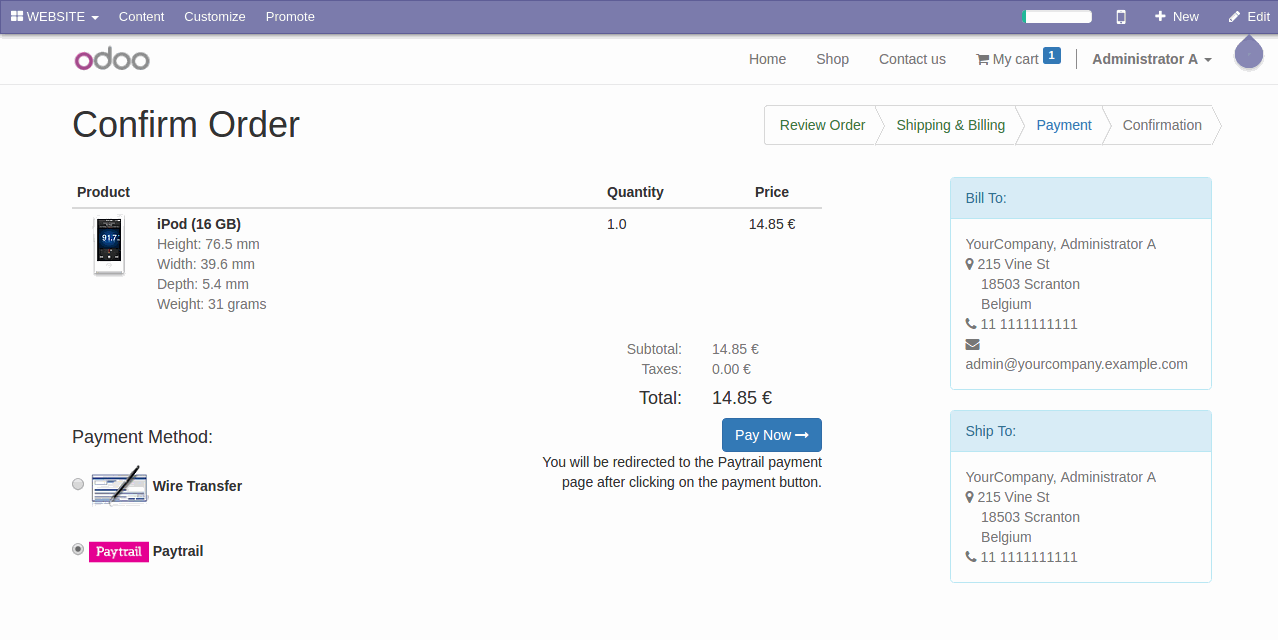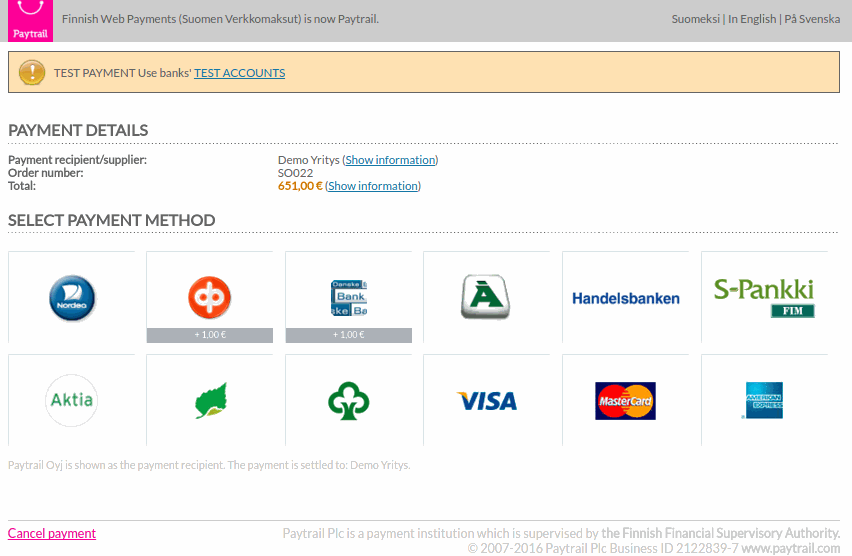 Here you can select any of payment method to pay your order payment. After paying page will redirect back to out website.
View our order has been success.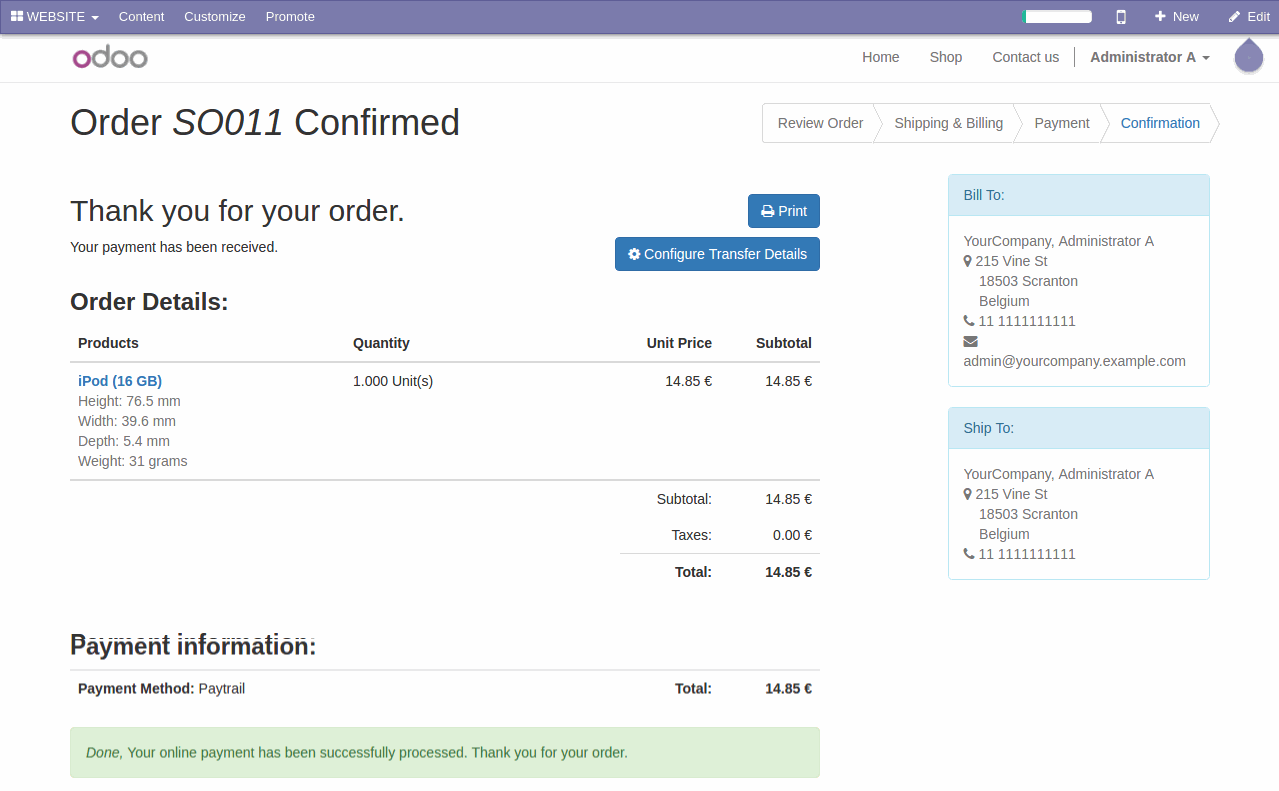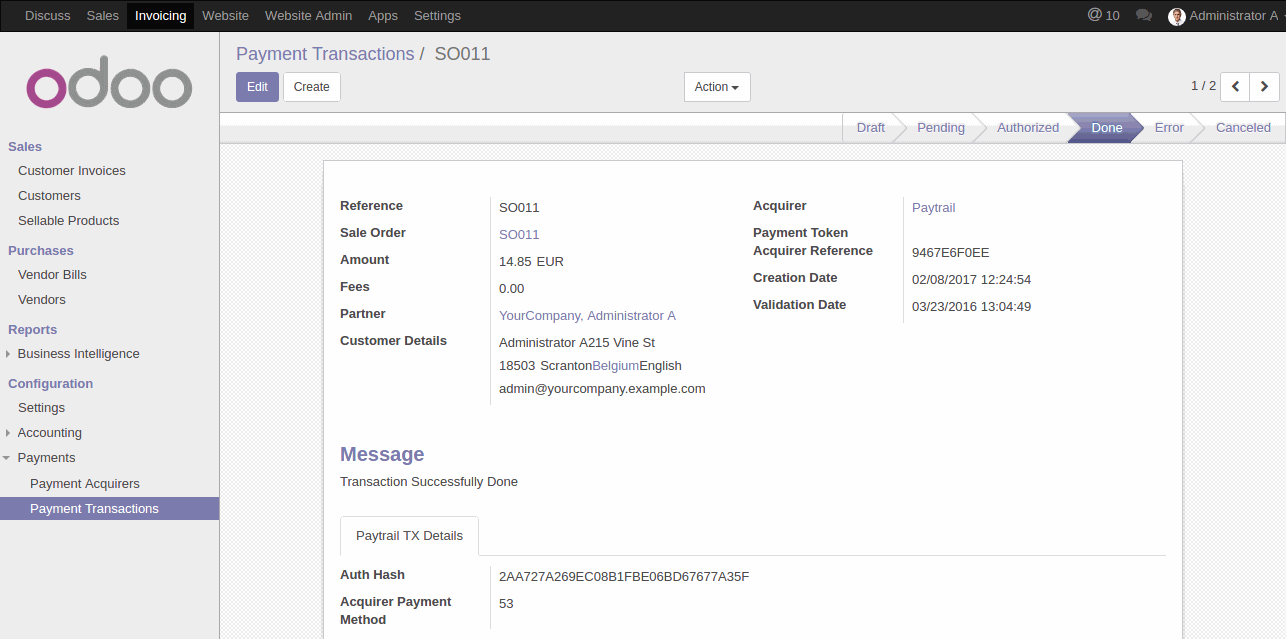 View Paytrail transaction details.
Help & Support
Odoo support services is available to help you by email.

Leave a Comment
---
Your email address will not be published.
Your comment is under review by our moderation team.