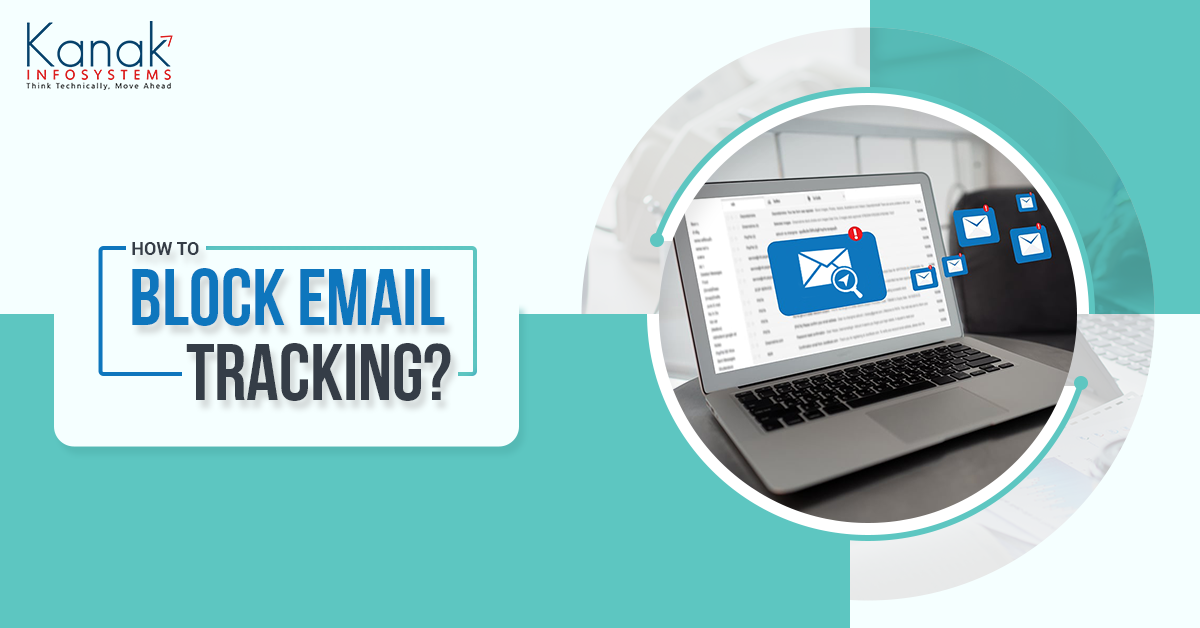 How Can Emails Be Used to Track Your Location, and How Can You Prevent This?
Emails should just be used to serve the purpose they were created for – transmitting a message from one person to another. Unfortunately, emails are being used for much more than that.
That random email in your inbox is not just a marketing message. Did you know that emails can be used to track your location? Horrifying, right?
And this does not even stop here. People can find out what device you are using when you open your email and when you click particular types of links!
This is a massive infringement of one's privacy amongst many other underlying problems that might occur. Now that you know how emails can be misused, the scary part is over.
Finding a solution for this is possible, but being unaware of what your emails entail can be more dangerous.
Who Does Email Tracking?
You might think email tracking, as sinister as it sounds, must only be the work of a hacker or someone with ulterior motives. However, the most common users are organizations that use email analytics to know who views their emails, where they are, and how long they are left open.
Companies might also know when they are clicked and see where emails contain links and attachments. This provides businesses with a plethora of data on who is reading their messages.
They may use SaaS marketing automation to send a burst of emails to their clients. Still, for follow-up, they do need statistics and data. For example, email monitoring may also estimate the number of times messages are opened. The more times a user opens the message, the more likely they will be a prospective client.
How Do Emails Get Tracked?
In most cases, there are two methods for tracking emails:
1. an undetectable trackable graphic called pixel-beacon will be attached by the tracking program.
2. you will get a URL that you can tap to view the email messages.
When you open the email and view the picture or click on the link, the information will be sent back to the company's server via code included in the pixel.
How To Detect If Emails Are Getting Tracked?
Since the tracking pixel is embedded in a way invisible to the human eye, most of us wonder if there are clues in the email you look for. There are 3 methods that you can be wary about:
1. Look closely at the images included in the emails.
2. Do not randomly click any link in the email body.
3. Find any third-party email address.
The first two are not sure-shot ways to detect tracking emails because most SaaS email marketing templates include pictures and links. It will not be easy to decipher which email is safe to open and which images you should not download.
However, the method ensures some level of guarantee. Press Ctrl + F and type ".com". This will display all the email addresses in the initial email. If you come across any other address than your email service, look it up on the internet to see if it relates to a monitoring service.
How To Stop Emails from Getting Tracked?
In addition to marketing analytics used in SaaS email marketing, scammers utilize email monitoring to carry out stronger phishing schemes. They can determine whether the email is live and then follow your activities to discover a weak place in which to defraud you.
This makes it essential to be both aware and equipped to deal with such situations.
Third-Party Apps
While there are manual ways to detect email tracking, how practical will that be when there is a daily influx of a hundred emails. Ugly email, for example, is a Chrome add-on that allows you to see Gmail's monitored emails. Sadly, it is only available to Chrome and Gmail customers.
Ugly email has recently upgraded and now integrates nearly all top tracking providers. It can identify and stop email tracking and tell which tracking provider was used. It just displays an "eye" icon beside intercepted emails once downloaded.
Because Ugly Email deactivates trackers, you may open monitored emails without restriction. When surveillance is turned off, you'll get an alert. Other add-on extensions you can use are PixelBlock or Trocker for Google Chrome.
You would have the question of what role the service provider plays in this. Should they not be working to assist their users? They must have systems inbuilt in their service that prevents unlawful tracking. Thankfully, most email service providers do include a solution to disable pixel trackers and halt email monitoring.
Stop Default Downloading
Because photos are where monitoring pixels are frequently found, you can tell your email service not to download images automatically until further upgrades are released.
• On an iPhone, go to Settings, then Mail, and select Load Remote Images.
• For Gmail account, go to Settings, then Images, and select 'Ask Before Displaying External Images.'
• For Gmail application – exact instructions as above.
• For yahoo.com, go to settings and select 'Viewing Email .'Click on 'Show images in Messages' and select the option 'Ask before showing External Images.'
• For Outlook, Select File and go to Options. Then click on Trust Center and Trust Center Settings. Here you will see the option 'don't download pictures automatically in HTML Email Messaging.'
Gmail
It's important to mention that Google has been transmitting pictures in Gmail through its own VPN since 2013, which masks your Internet address in many circumstances.
Apple
Apple has also made significant improvements to help consumers evade being tracked through email. Apple revealed Mail Privacy Protection capabilities in iOS 15. Whether you interact with the email or not, Apple's technology will allow you to disguise your IP address and obtain external material discreetly and automatically when it comes.
It will be channeled through numerous proxy providers, with Apple assigning you a unique IP address. This will adjust to your zone, not your exact coordinates.
Conclusion


Amazing how harmless emails can have the power to dissect layers of information about you. The purpose is not always necessary to put you in harm's way. Regardless of the intention, though, non-consensual tracking is something to be mindful about. Use the methods mentioned above and stay up to date with the updates being released by your service providers. Remember that when dealing with highly sensitive information, email security is critical; if your company is growing at a rapid pace, you should consider hiring some of the top cybersecurity companies.
Leave a Comment
---
Your email address will not be published.
Your comment is under review by our moderation team.