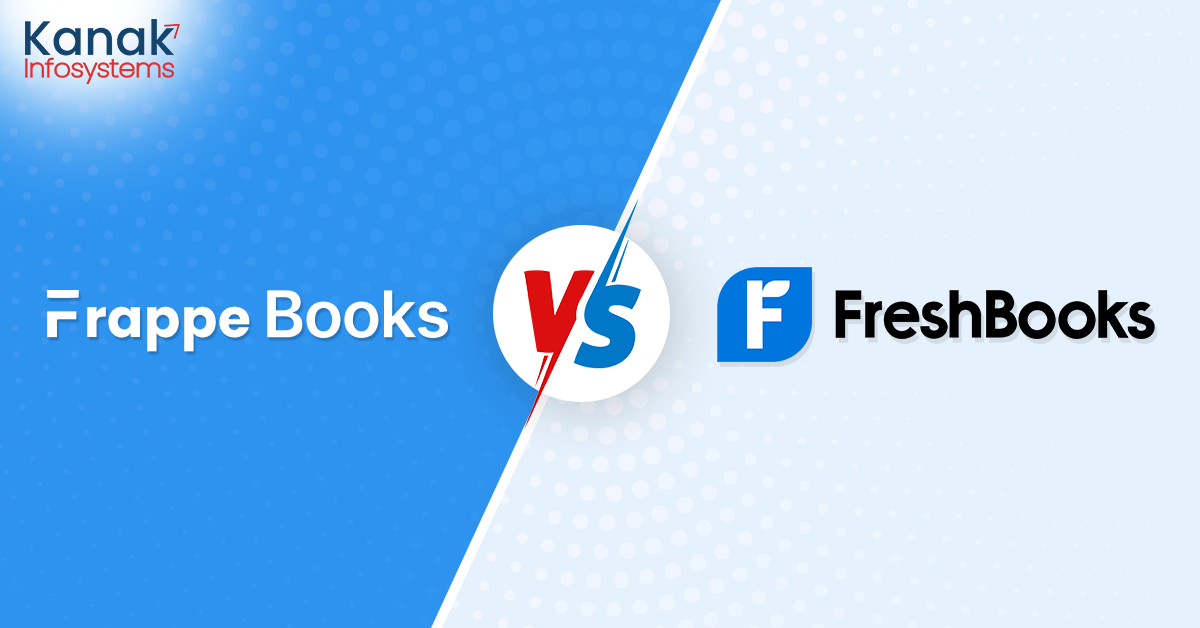 FrappeBooks vs FreshBooks -Desktop Accounting Software
What is a Desktop Accounting Software?
In desktop accounting software, the software- containing financial data- is stored in the desktop or laptop of the admin in the organization. For this, companies usually get a software license and pay for periodic upgrades. In this, the companies have to manually install the software and backup the data of the company.
The financial admins would be the only people who can access this data from the desktops or laptops in which the software is installed, so they need to have that system with them in order to access the information and data.
Desktop Accounting Software handles the basic accounting functions and is designed for a single business entity.
"Desktop accounting software helps you with basic features like- Journal entries, Invoicing and Billing, Banking, Payment Processing, Full Modifications for the chart of accounts, Expense Tracking, Fixed Asset Management, Depreciation, Contact Management, Inventory Reports, Budgeting, Tracking Categories, Sales Tax, Multi-Currency, Accounts Payable."
Which is the leading Desktop Accounting Software?
There are two leading desktop accounting software in the market- FrappeBooks and FreshBooks. Let's talk about these in detail:-
1) FreshBooks
FreshBooks was created back in 2003. It is a cloud-based as well as desktop-based accounting software. It is used by millions of small-sized businesses. Many business users go for this software to manage invoices, recurring Billing and payments, accounting, and even payroll.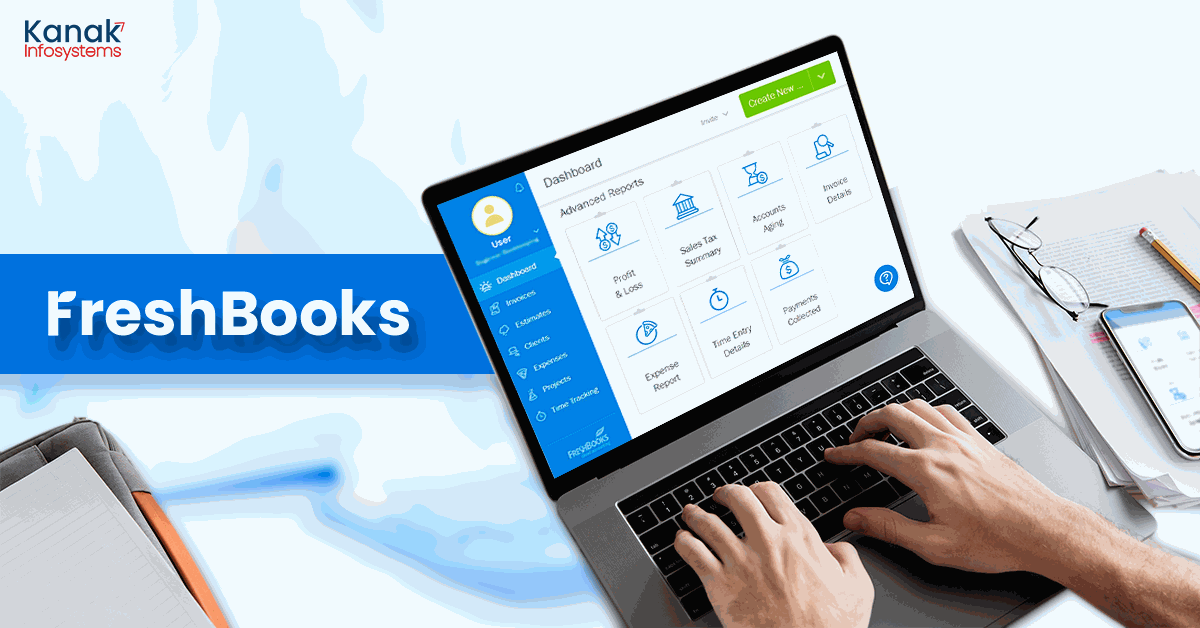 It has a number of useful features which makes it attractive for small to medium-sized businesses. It is one of the most trustworthy accounting solutions to help you keep a track of your cash flow, track expenses, create expense reports, and take online payments in a quick and smooth manner for your organization.
Some of the key features of FreshBooks:


Amazing Invoice to Payment Functionality- it enables you to track when your client has opened the email of the invoice. You can also keep a track of the paid and unpaid invoices, along with, past and current invoices.

Managing Payments would also be efficient since you can settle the accounts with Visa, Mastercard, or American Express for the crest card payments and PayPal for online payments. It also offers multi-currency invoicing.
Track Expenses Easily- simply take a picture of the receipt and attack the picture to an item in FreshBooks to log the expense. This software will also allow you to import the expenses directly from your bank by linking the Expense Tool to your credit card or bank account.


Easy to Create Reports- FreshBooks would enable you to generate financial reports by quickly processing the data which has already been entered in the software. You can also generate the profit and loss report with just a few clicks.

It would also allow you to generate expense reports to monitor the month's expenses or monitor your balance sheet in real-time. FreshBooks will also simplify the taxation process for you- it will enable you to filter through your records and generate accurate tax reports.


Work from Anywhere with the Mobile App- The FreshBooks Mobile App allows you to remain in touch with your clients and your work and manage your accounting and project from anywhere at any time.
You would be able to perform all the functionalities of the FreshBooks software on this robust mobile app. All actions are automatically synchronized in the mobile app and the desktop software.
👉 View the Freshbook Price List Here: https://www.freshbooks.com/pricing

2) FrappeBooks
FrappeBooks is an open-source, desktop accounting software. It is a specific branch launched by the makers of ERPNext.
It helps you manage the accounting services like payroll, journal entries, sales, purchases, etc., and scratches away the need of manual effort for calculation which makes it way more efficient and error-free.
Frappe Books is a cost-effective option that ensures accuracy along with supporting all currencies and GST.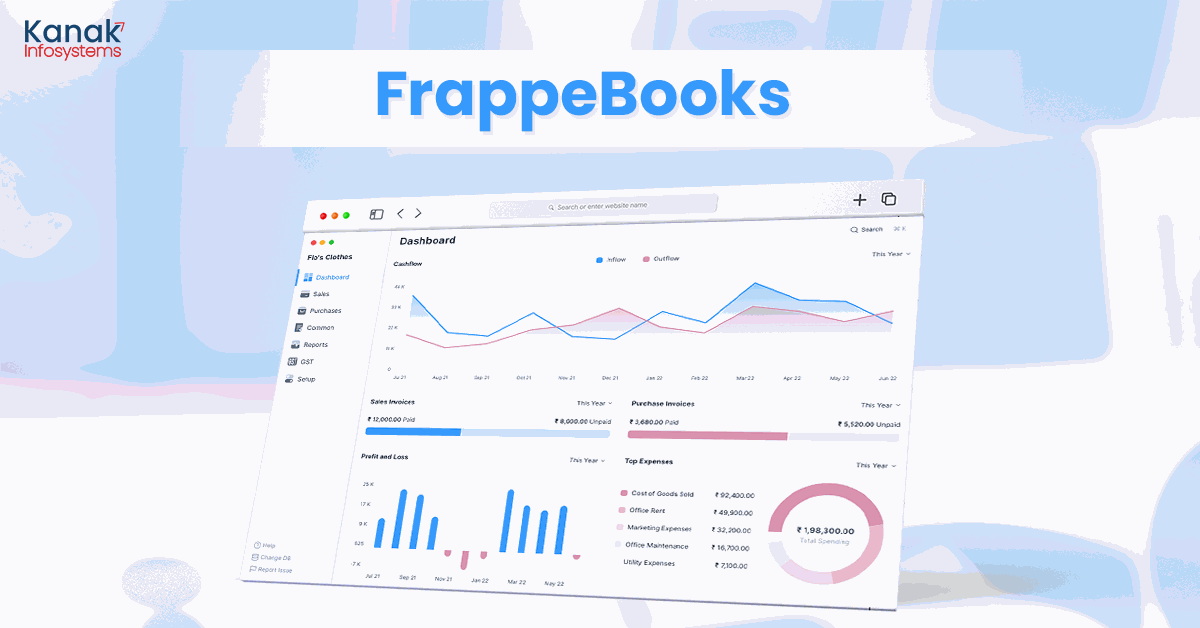 Frappe Books equips you with the flexibility to customize, modify and enhance the Software as per your needs. It also helps you to customize reports, invoices, and other resources related to your business. It is a great choice for almost all business sizes.
Some of the key features of FrappeBooks:


Create Sales Invoices- These would be the bills that you send to your customers. If you have set up your Frappe Books with Accounts, Taxes, Sales Items, and Customers, creating a Sales Invoice is a smooth process.
Purchase Invoices- These would be the bills that are sent to you by your suppliers when you make a purchase. It is the transactional activity that needs to be recorded.
​Once you've made the payment, Frappe Books will make the necessary ledger entries to increase the payment amount in Accounts Payable and decrease the amount ​in your Bank or Cash Account.It will also update the Outstanding Amount on the invoice form.
Discount Accounting- it is the deduction that is applied to the cost of an item. Frappe Books automatically supports applying a discount on an item-wise basis. Note- once the discount accounting is enabled, it cannot be disabled.
​A quick edit form will be used to edit the invoice item values. Discount can be set in two ways- (1) Setting a discount percentage (2) setting a discount amount
Multi-Currency Invoicing- Frappe Books allows you to create and print invoices for your customer's currencies. The procedure used for creating a Multi-Currency Purchase Invoice- just set a different currency when creating a Supplier entry.
Payments- It will be the transactional entry that would indicate the transfer of funds. They usually follow the activity of sales or purchase; depending on this payment, an entry will be made to either receive or pay funds.
Journal Entries- These would be the transactional entries which are used to record transactions which don't strictly identify as sales or purchases. For example- transfers made from a bank account to a cash account.
Ready to experience the efficiency of Frappe Books desktop accounting software? Request your demo today and streamline your financial management!

Which Desktop Accounting Software should you Choose?
Choosing desktop accounting software is a decision that should be made upon analyzing the specific and accurate requirements of your business.
Analyze what all accounting functionalities does your business require, what is the size of your business and most importantly- what is your budget?
Only then would you be able to pick the most apt accounting software for your business.
If you wish to have an expert opinion for the same, contact Kanak Infosystems LLP. and make a decision that would take your business to a new height!
Leave a Comment
---
Your email address will not be published.
Your comment is under review by our moderation team.