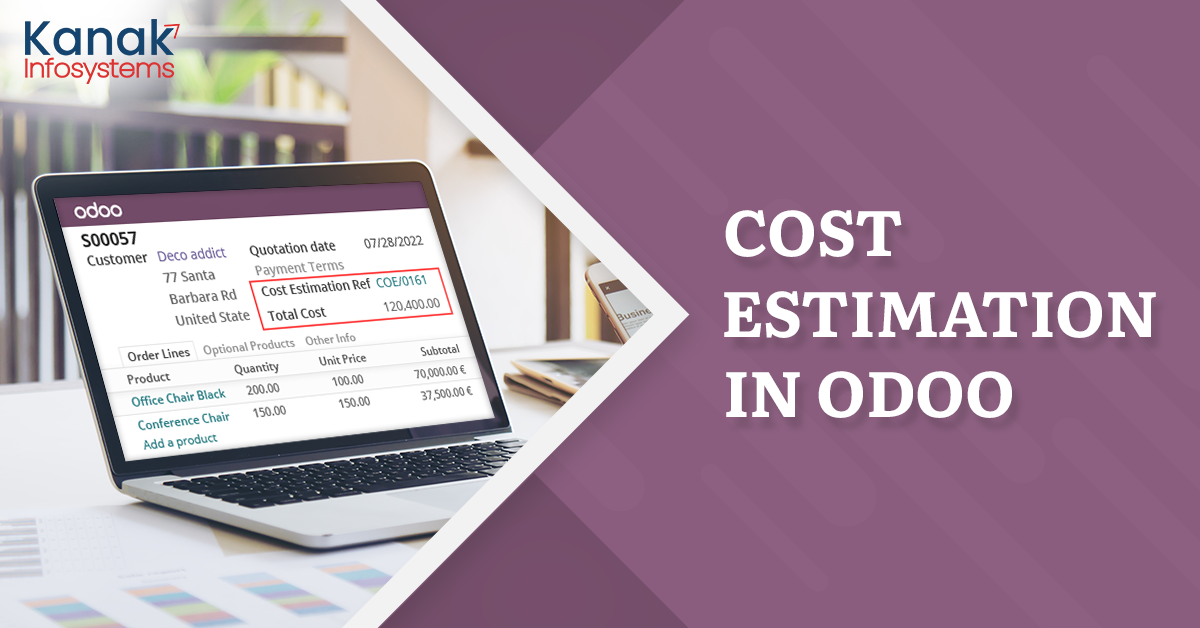 Cost Estimation In Odoo
This new feature introduced by Kanak Infosystems LLP. would help you create Cost Estimates from a CRM Pipeline. And you would also be able to create quotations and sales orders based on those CRM Leads.
Cost Estimation refers to the statement that gives the value to the cost incurred in the manufacturing of the finished product. It usually helps in fixing the selling price of the final product after charging appropriate overheads and allowing a certain margin of profit.
This feature is an efficient way to manage the cost estimates and send emails of those estimates to your clients.
Click here to Purchase the App: Cost Estimation Odoo Module
How to go about Cost Estimation Odoo Module?
• First of all, set up the configuration for cost estimation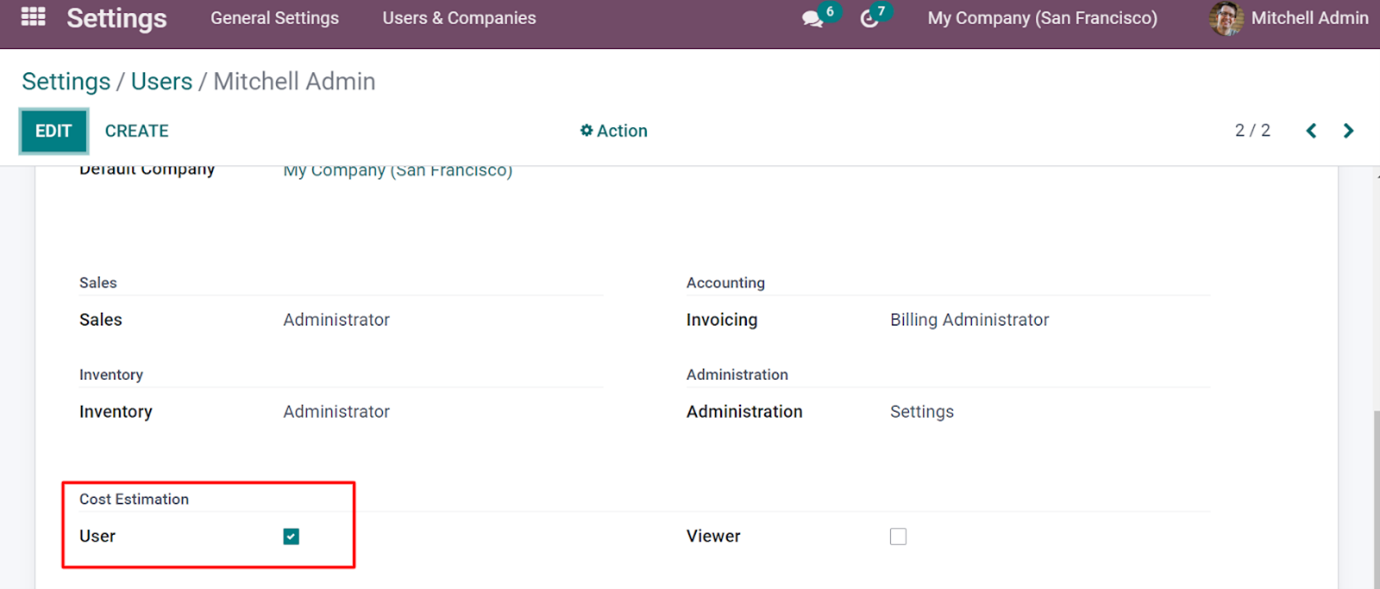 Add the product details to generate a cost estimation based on the selected CRM leads.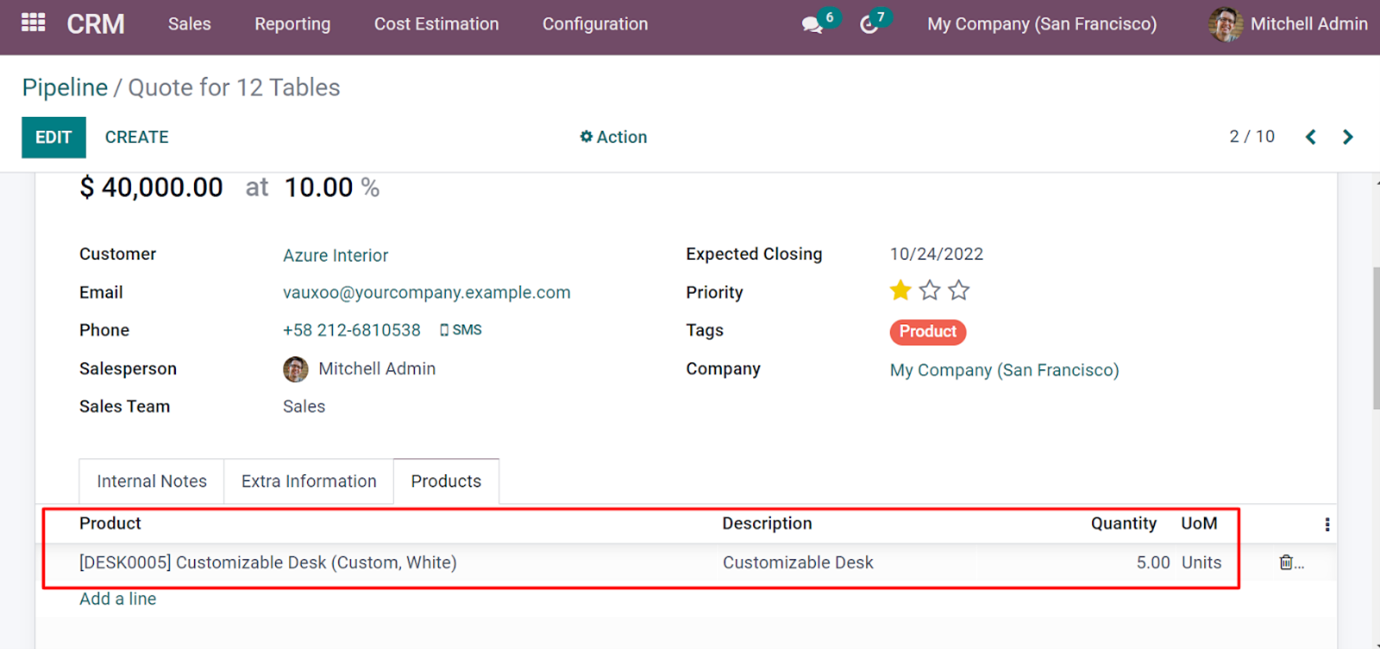 After setting up the product details, click on the "New Estimation" button.

Now, you will have to set up the unit prices for the product along with the taxes and save it. This will help you in generating the most apt estimate.

Right now, the status of the order is in the "Draft" mode.

Once you click on the "Approve", the Cost Estimation will get approved and the status will change to "Approve".

In the approved state, users can create quotations of the product by clicking on "Create Quotation".

You can then send the estimation to the customer by clicking "Send Mail".

Users can generate a report for the same.

It wouldn't be a doubt to say that this feature would ease up a lot of work for you and will even help you eradicate communication barriers with your clients regarding the same.
Want to Explore More About the App, Click Here: Cost Estimation Odoo Module
Watch Video to Learn More about - Cost Estimation In Odoo
Kank Infosystems LLP. is a well-versed IT company with a decade of experience in Odoo Development and surpasses all the Company benchmarks, including Odoo Customization, Implementation, Upgradation, Support, and Integration.
For any consultation or demo, don't hesitate to contact us
Leave a Comment
---
Your email address will not be published.
Your comment is under review by our moderation team.