| | |
| --- | --- |
| Required Apps | • base |
| Technical Name | dark_mode_knk |
| License | OPL-1 |
| Also available in version | v 13.0 v 14.0 v 15.0 |
You bought this module and need
support
?
Click here!
---
Dark Mode is an extension that helps you quickly turn the screen (browser) to dark in Odoo. This "dark mode"backend theme gives you a fully modified view with a full-screen display. It is a perfect choice for your Odoo Backend and an attractive theme for Odoo.
Key Features
You can see "Easy to enable or disable dark mode in a single click."
Provides a clean layout with the new colour combination and a modified font.
Easy to install.
No Extra Configuration required.
You can view the "Odoo dashboard"on your screen.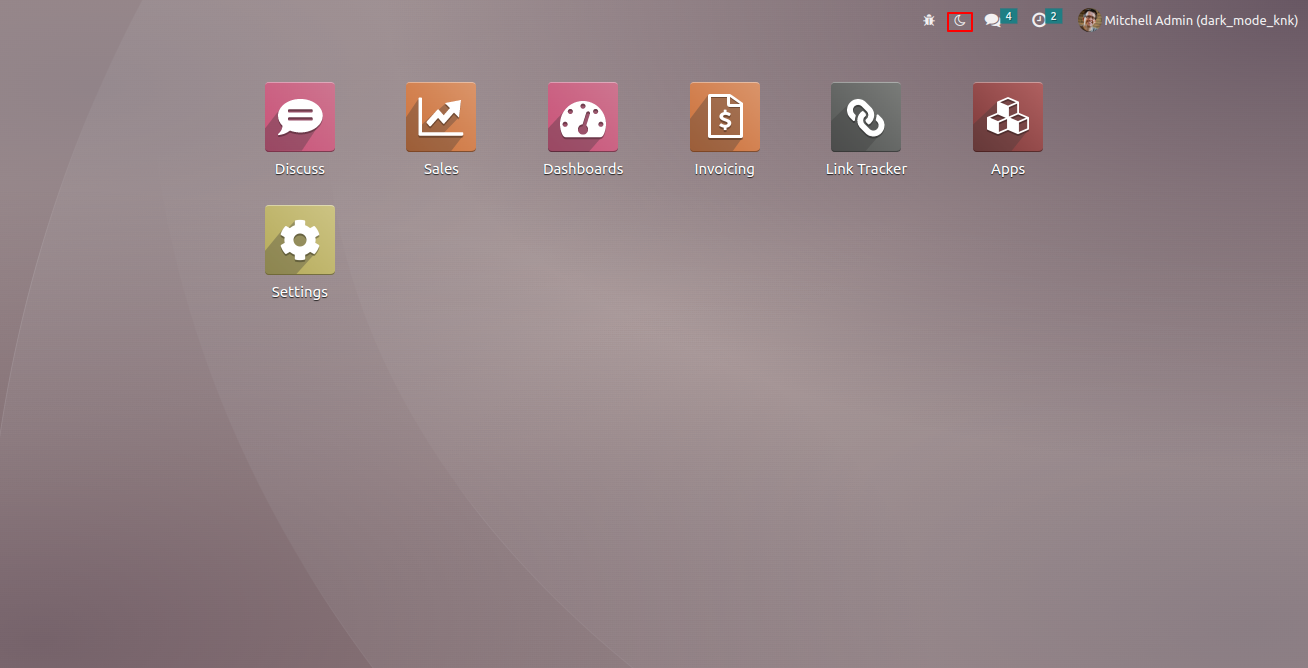 ---
Reveal the top menu with just a click. You can see all the relevant links to navigate through the application.
Now, it navigates to the add the night mode button on "the top of the menu to easily use the dark mode option". It will give you a New Color Combination and a Modified Font.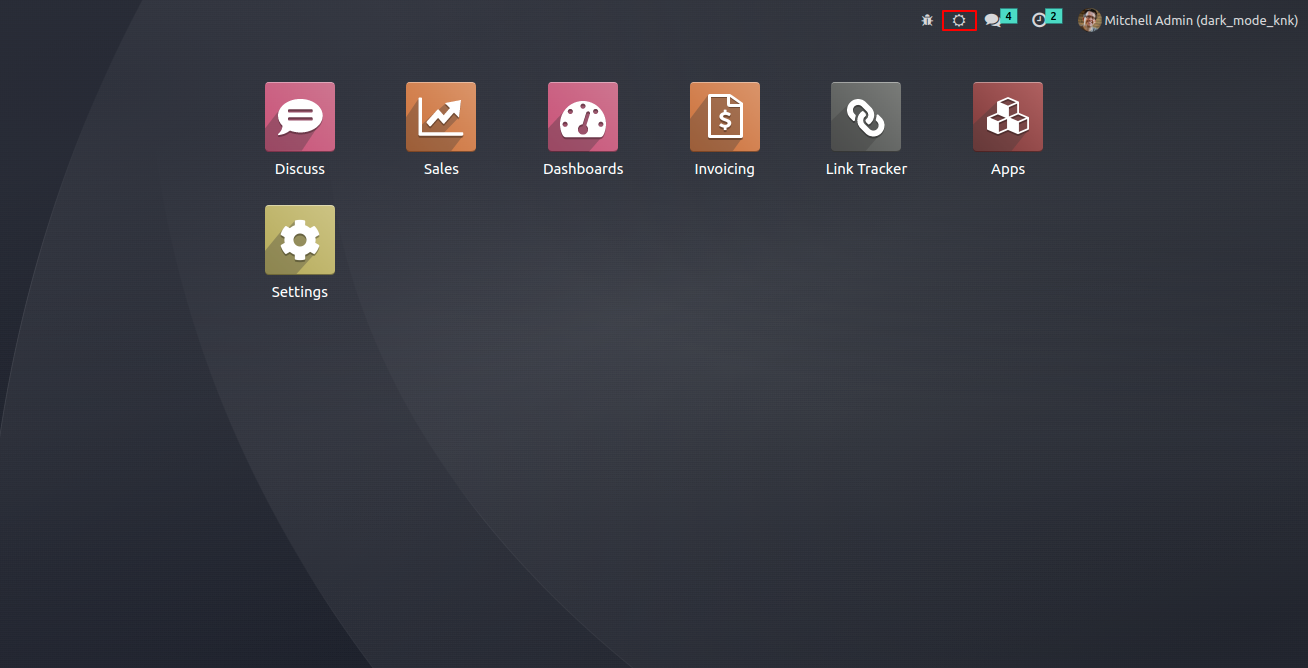 ---
The"Dark Mode Backend Theme" gives you a fully modified view on the screen display. However, this theme will change your old experience to a new experience with Odoo."Night Mode"module provides comfort to work at night. This will change your old Kanban, List and Form views to dark mode in your browser.
Kanban View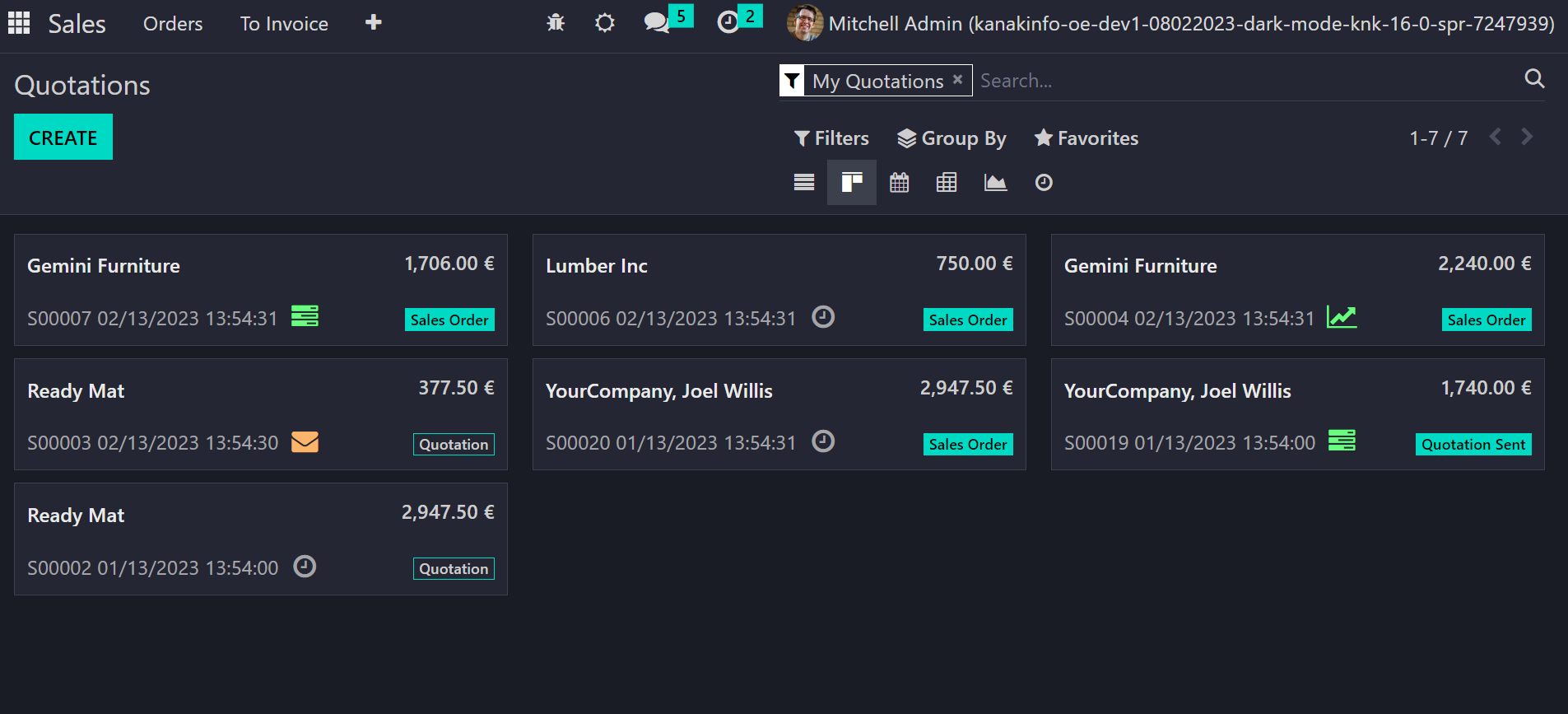 ---
---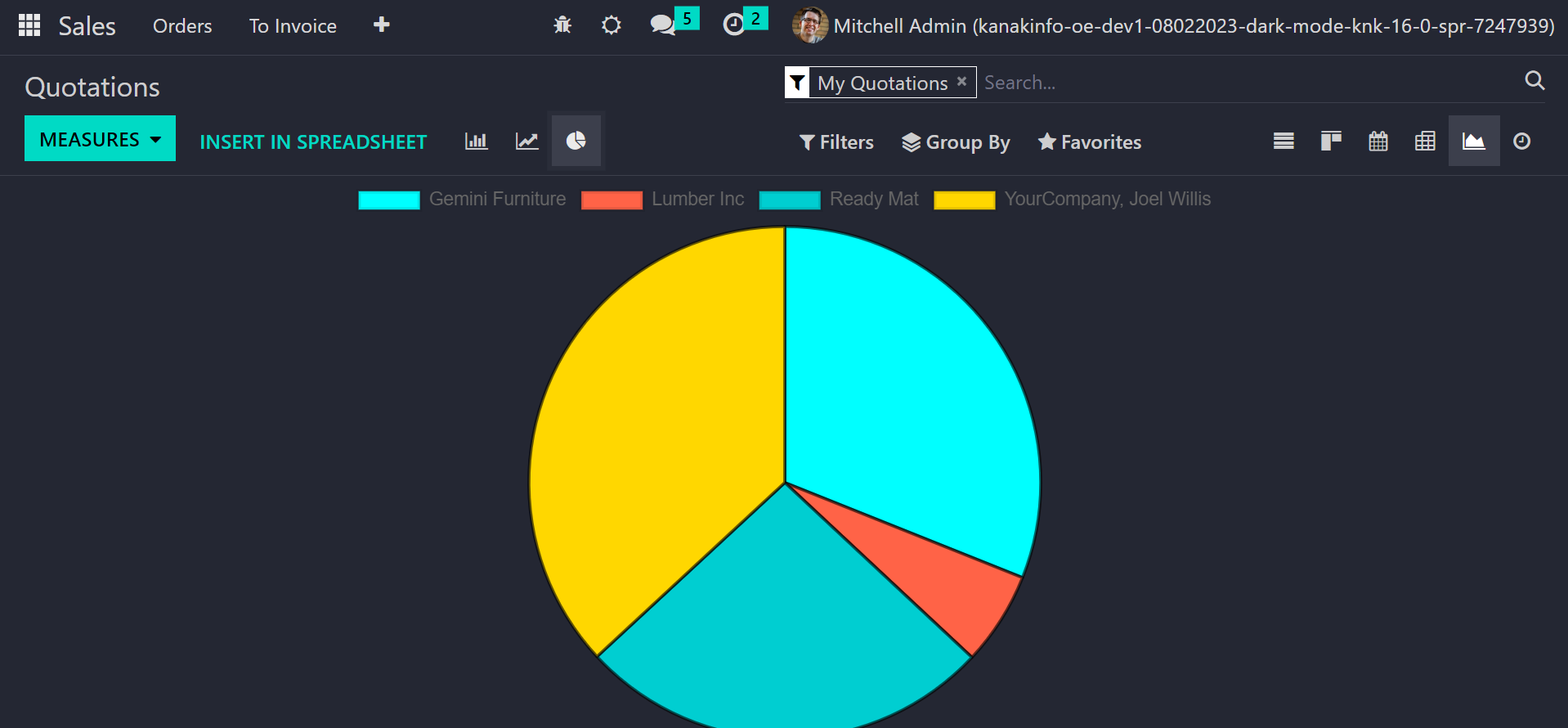 ---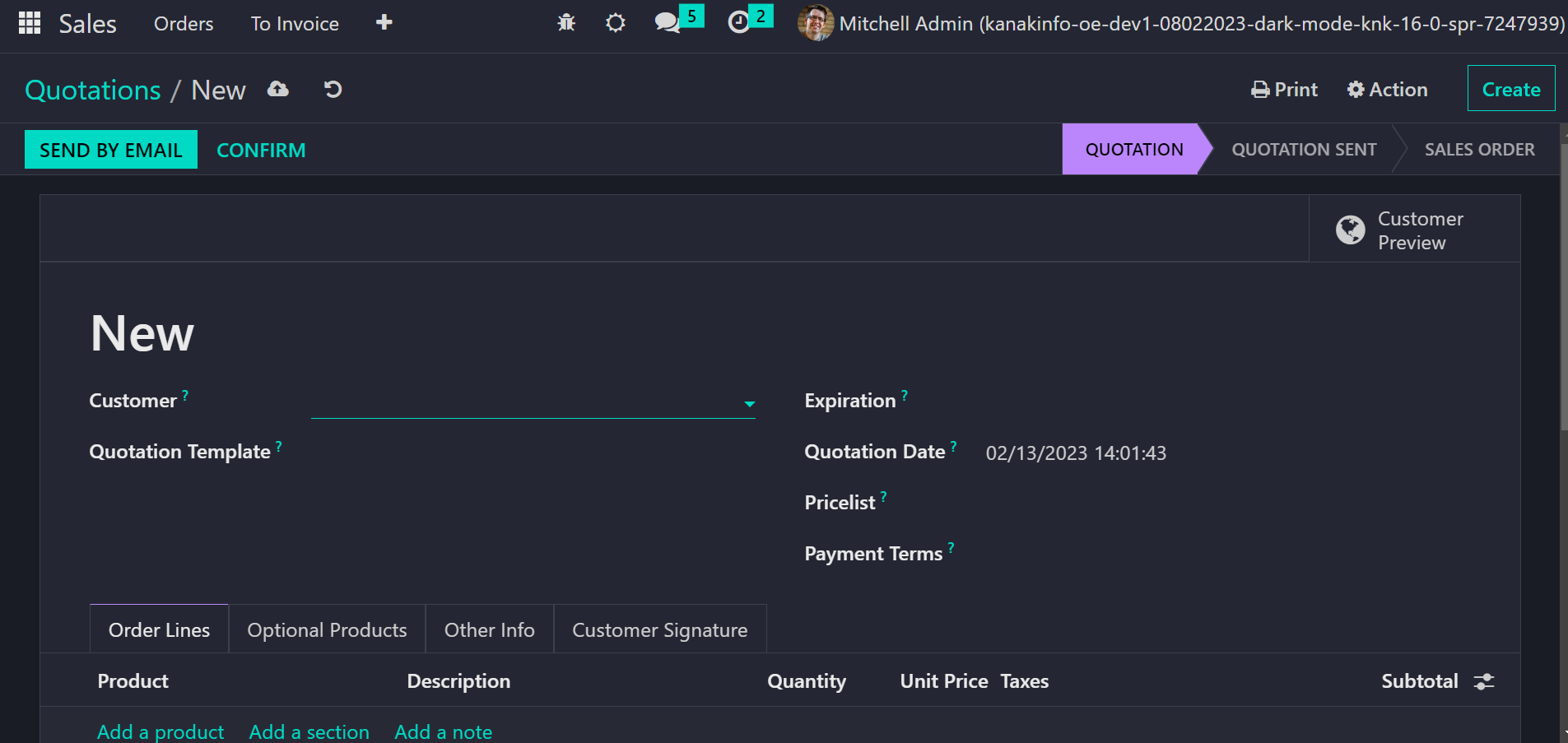 ---

---
FREE 3 MONTHS SUPPORT
Kanak Infosystems LLP. provide free 3 months of support for bug fixes and other technical issues. For any doubts or queries such as installation, configuration support, or any types of issues related to this module, contact our experts.

NOTE: This module do not required extra configuration.
Comment on this module. Please Login