Required Apps
• sale_management
• payment
• crm

Technical Name
sale_estimate_knk
License
OPL-1
Also available in version
v 14.0 v 16.0
You bought this module and need
support
?
Click here!
---
Website Sale Estimate create a sales estimate and send email.And it also allows you to create sales quotations directly from sales estimates.
Key Features
Easy Install

Fully Importable Module can be installed easily.
Configurations

This Module can be installed with configurations.
Sale Estimate

create a sales estimate and send email.
Time Saver

This module saves your important time and human efforts.
Multi-Company Support

This application fluently work with multiple company.
Sample Estimate
Show "Estimates" menu in Sales order.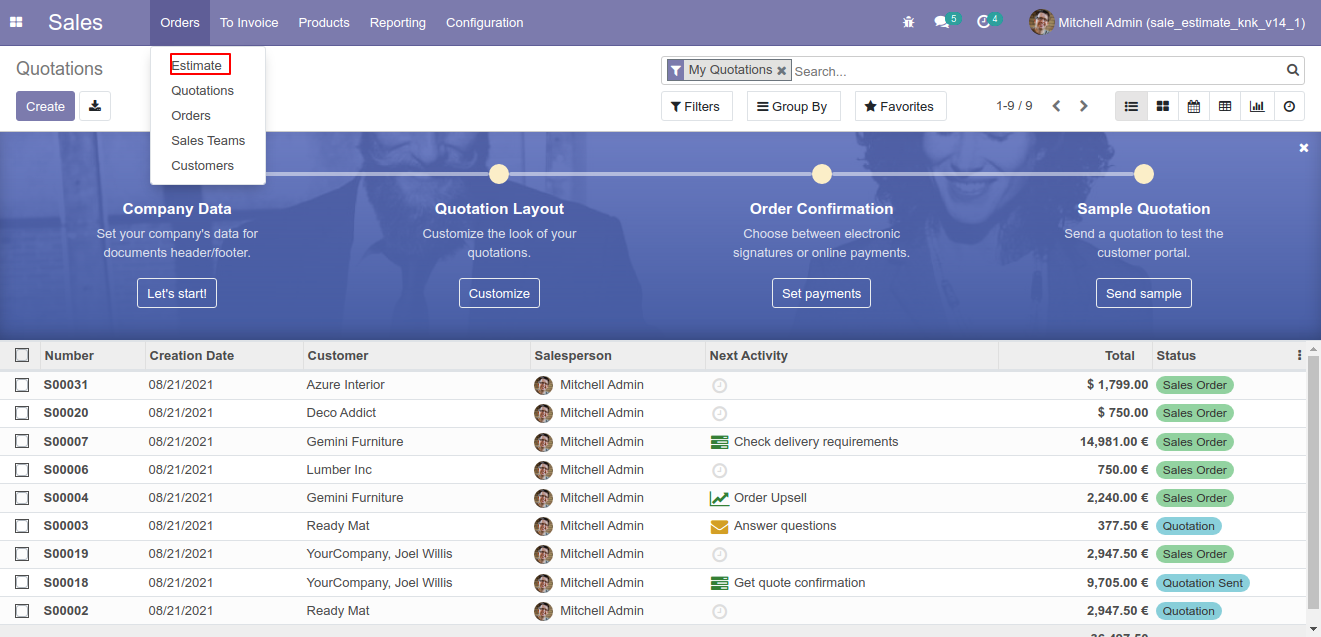 ---
---
Sales Estimate Form View.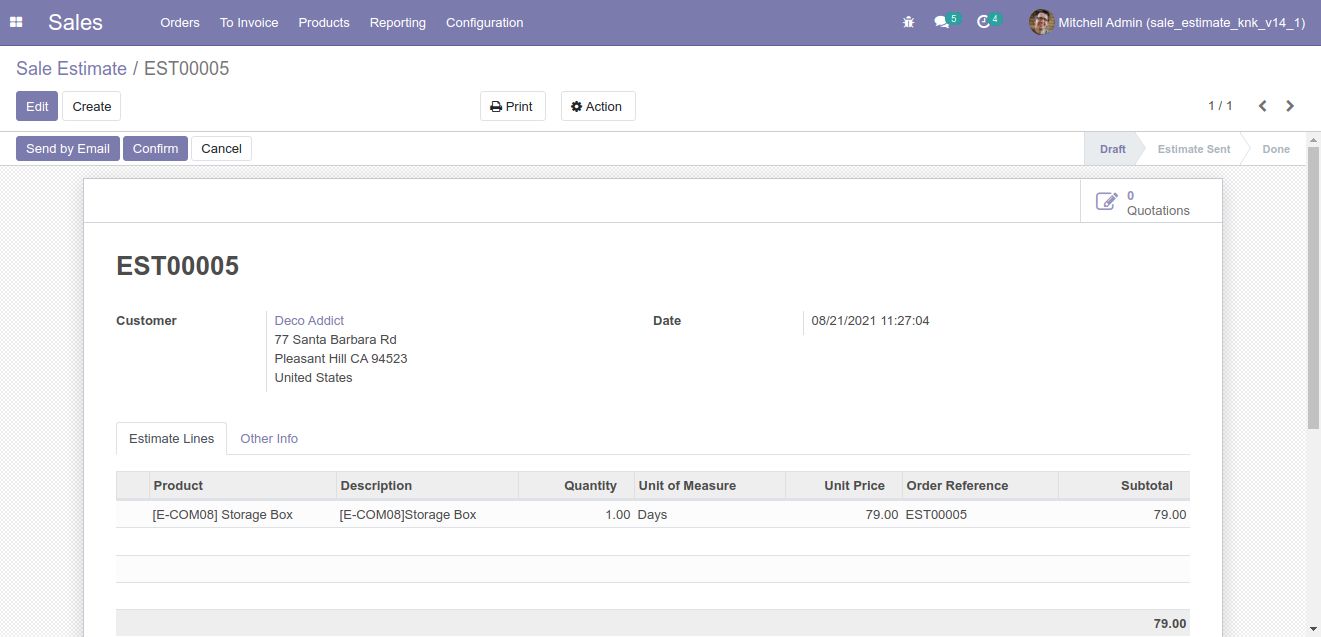 ---
---
---
Create Quotation From sale estimate.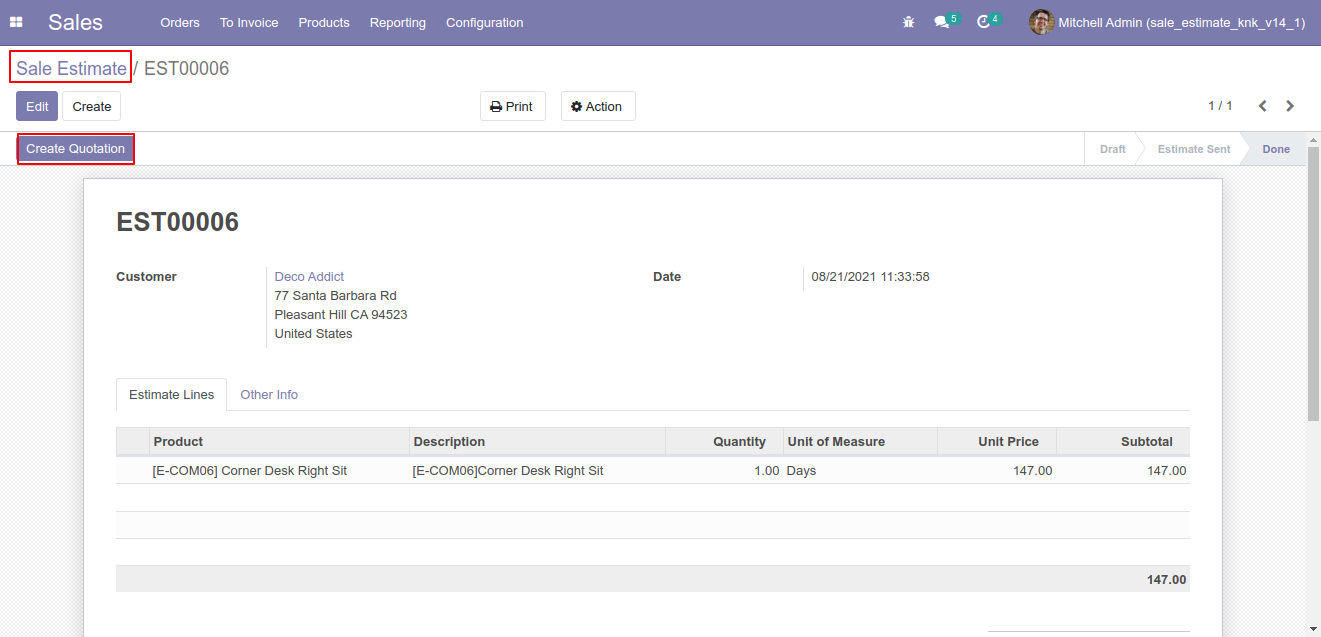 ---
---
create invoice from sale estimate.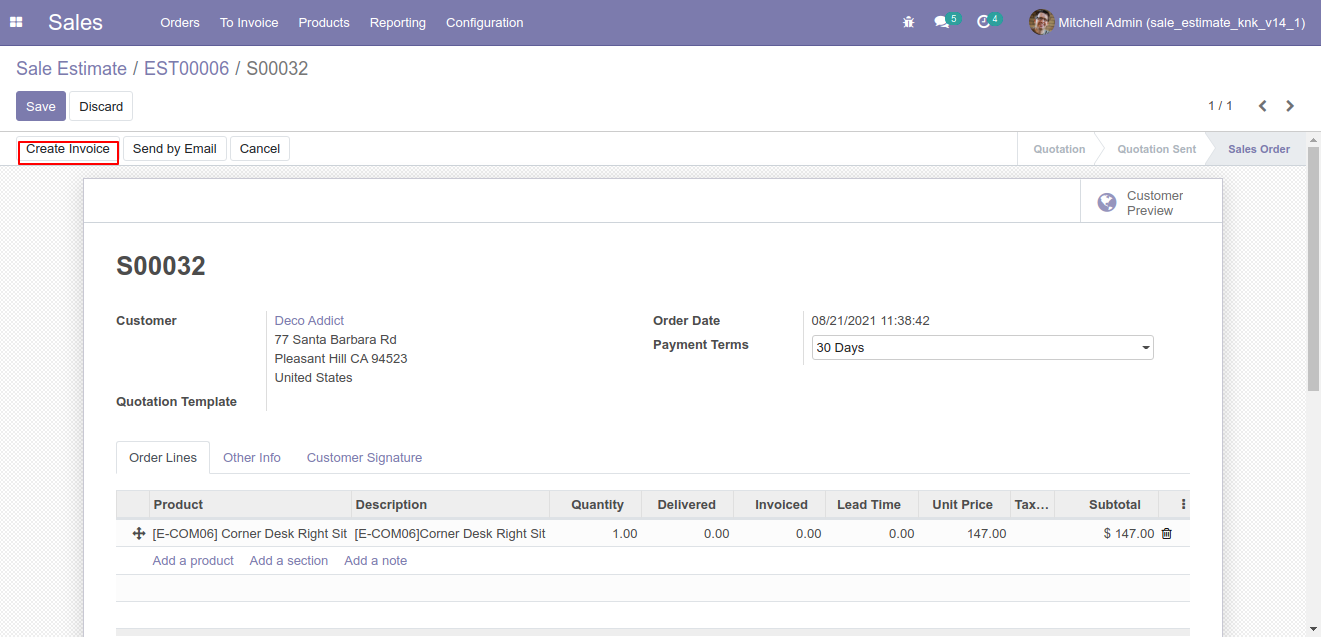 ---
---
FREE 3 MONTHS SUPPORT
Kanak will provide free 3 months support for bug fixes, any doubts or queries, installation, configuration support or any types of issues related related to this module.

NOTE: This module do not required extra configuration.
Comment on this module. Please Login