| | |
| --- | --- |
| Required Apps | • hr_timesheet |
| Technical Name | missed_timesheet_notification_knk |
| License | OPL-1 |
| Also available in version | v 13.0 v 14.0 v 16.0 |
You bought this module and need
support
?
Click here!
---
Missed Timesheet Notification
This module used to get the status report of the missing timesheet of the employee in every week by mail.also print the missing timesheet report of employees.
Key Features of Missed Timesheet Notification.
user can Get missing Timesheets Report via mail.
Also User can print Timesheets Manually.
No Extra Configuration.
Time Sever.
Easy to use.
---
Print Timesheets Report Manually
print PDF Timesheets report from "Print Timesheets" menu under the Timesheets.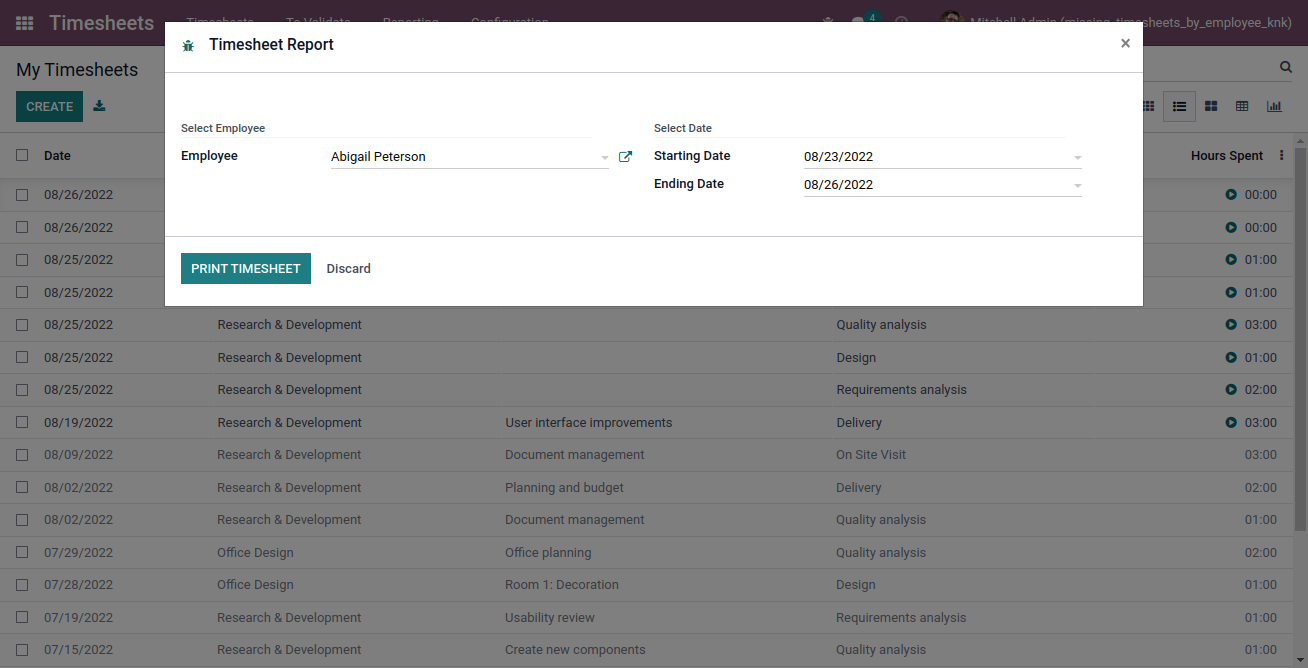 ---
PDF report of Manually Print Timesheet.
Cron Job for Missing Timesheets
Cron job to send Missing Timesheet report.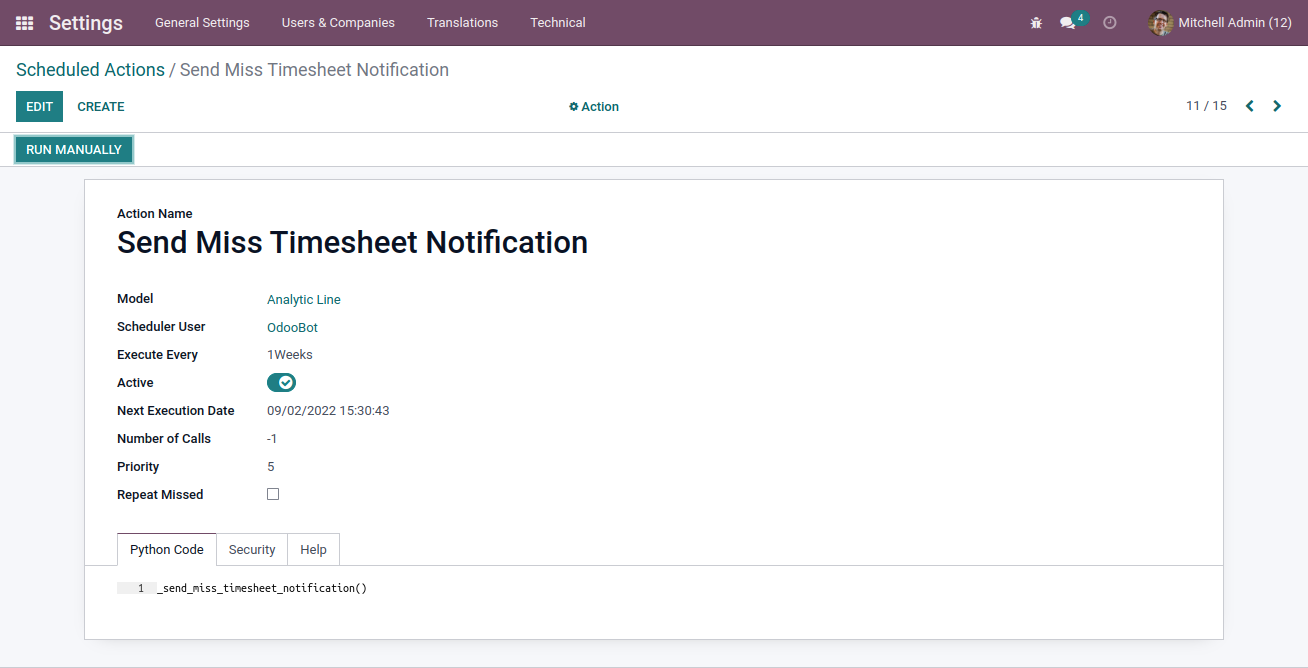 ---
PDF Report for Missing Timesheet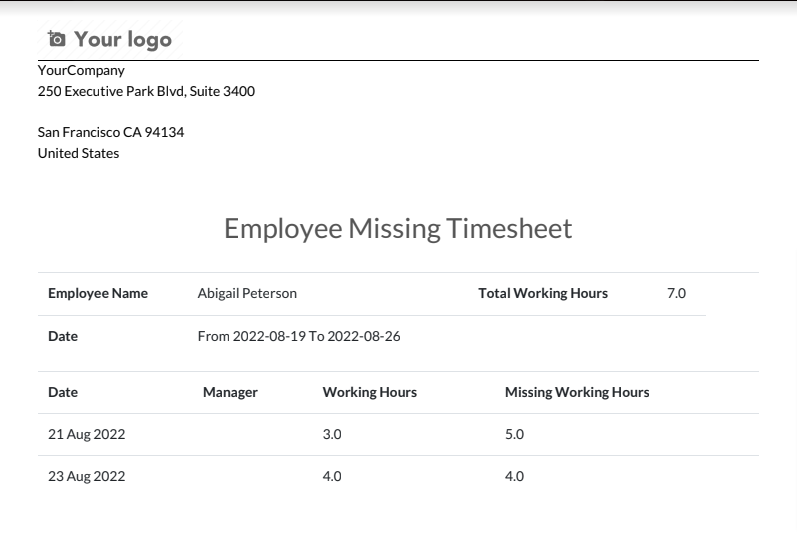 ---
FREE 3 MONTHS SUPPORT
Kanak will provide free 3 months support for bug fixes, any doubts or queries, installation, configuration support or any types of issues related related to this module.

NOTE: This module do not required extra configuration.
Comment on this module. Please Login