Required Apps
• sale_stock
• purchase_stock

Technical Name
product_pricelist_packaging_knk
License
OPL-1
Also available in version
v 14.0 v 15.0 v 16.0
You bought this module and need
support
?
Click here!
---
Product Pricelist Packaging
Product Pricelist Packaging By using this module user can set product packaging price and quantity.
Key Features of Product Pricelist Packaging
User can set packaging price for specific product.
User can set product variant quantity.
From order line you can easily change packaging of product.
Configuration
In sales setting add Product Packaging , Product Pricelist and Unit of measure.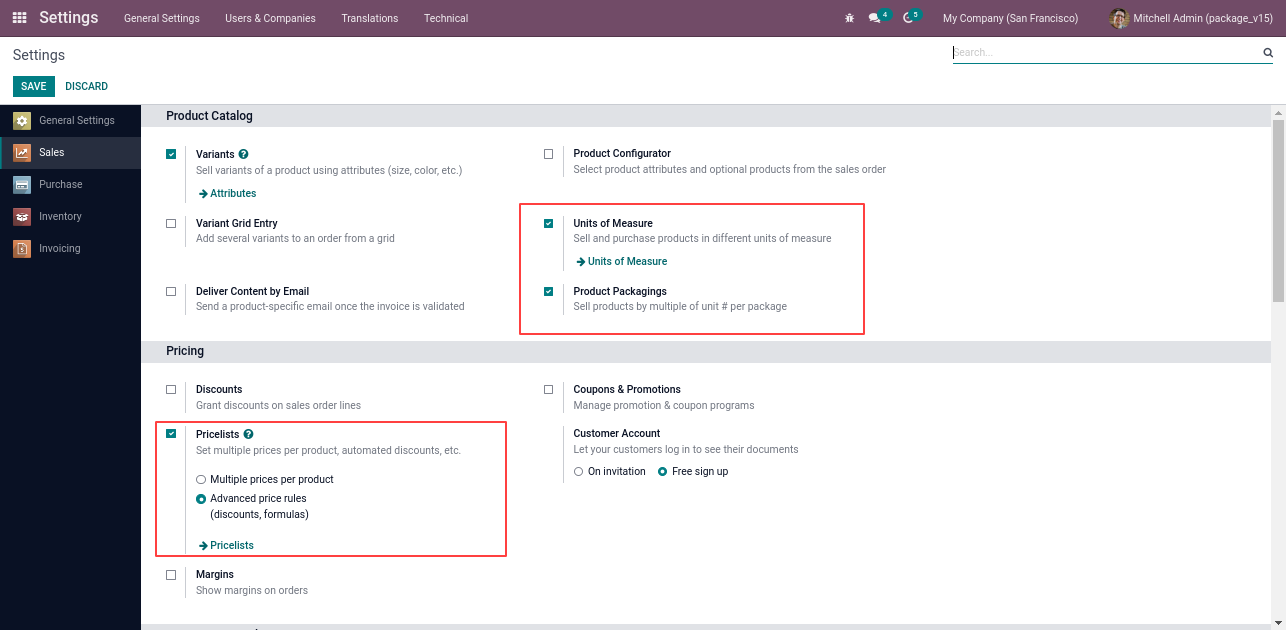 ---
In Inventory setting add Product Packaging and Unit of measure.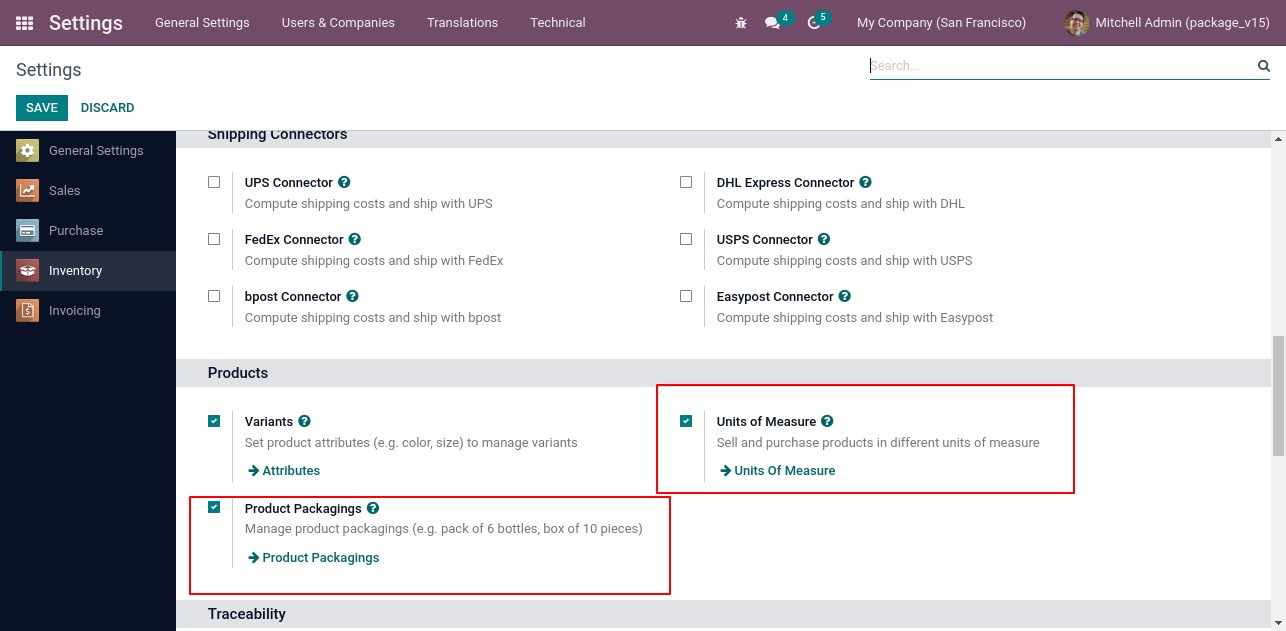 ---
Product Configuration
In product inventory add your product packaging name, quantity and set one as default.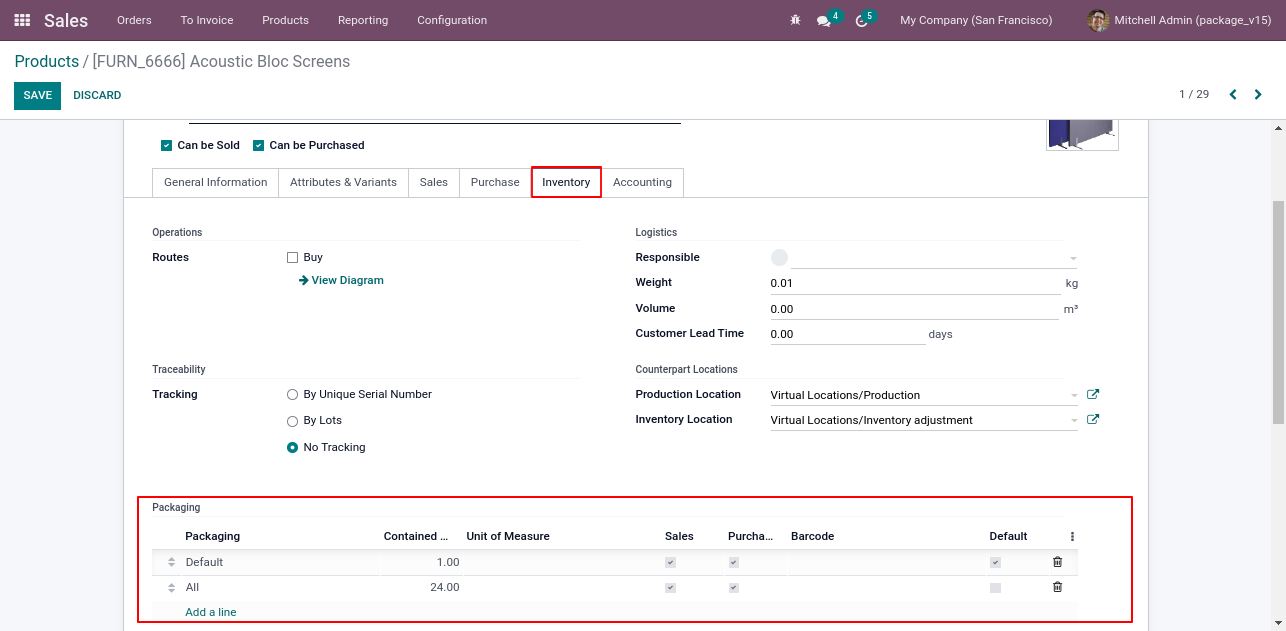 ---
Sales Pricelist Configuration
Go to sales > Products > Pricelist > Public Pricelist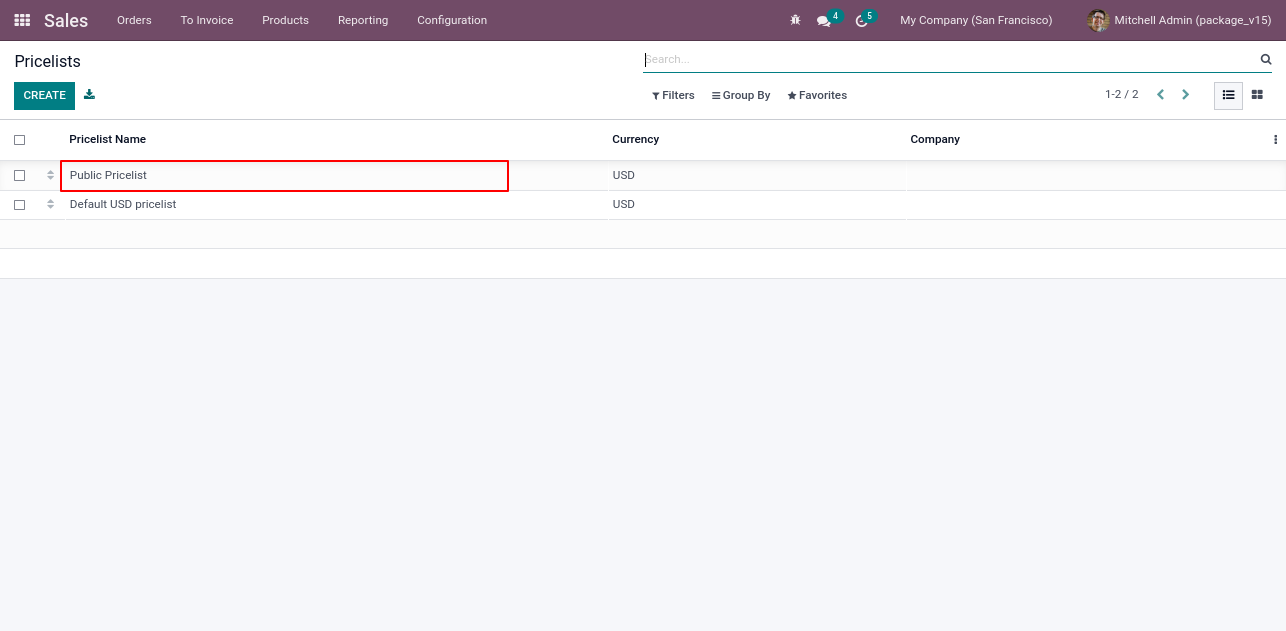 ---
---
Set computation as Fixed price.
In product variant add product with packaging and add packaging name and add min.
In product Pricelist add min Quantity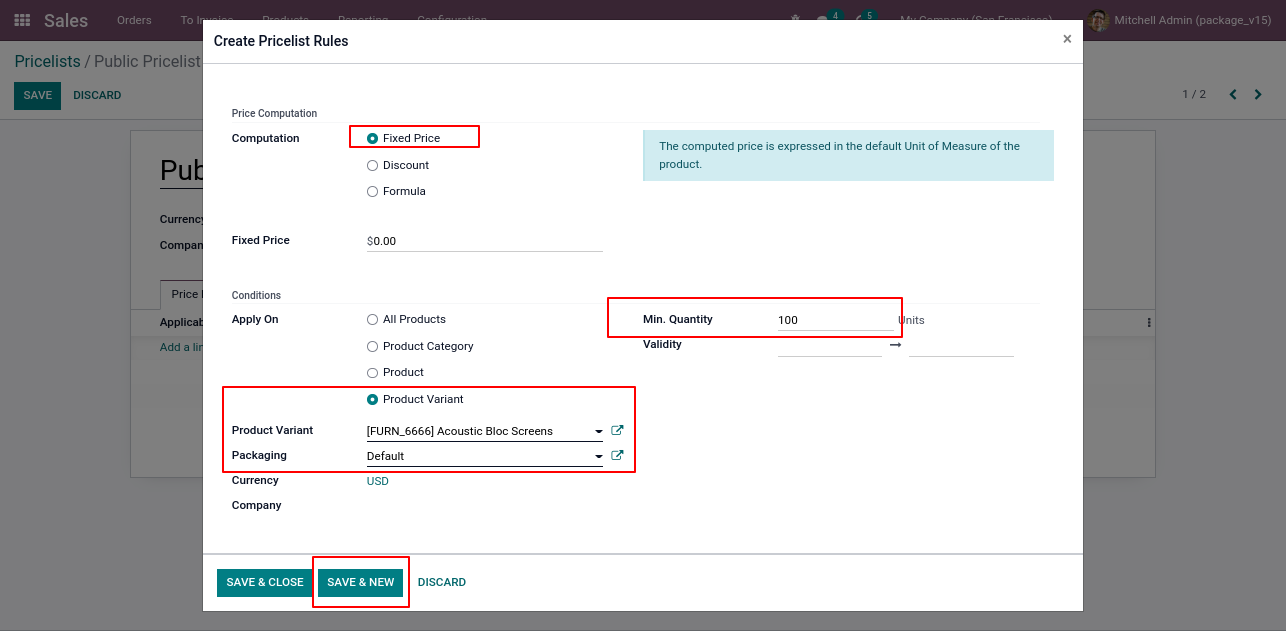 ---
Same Configuration for other Packages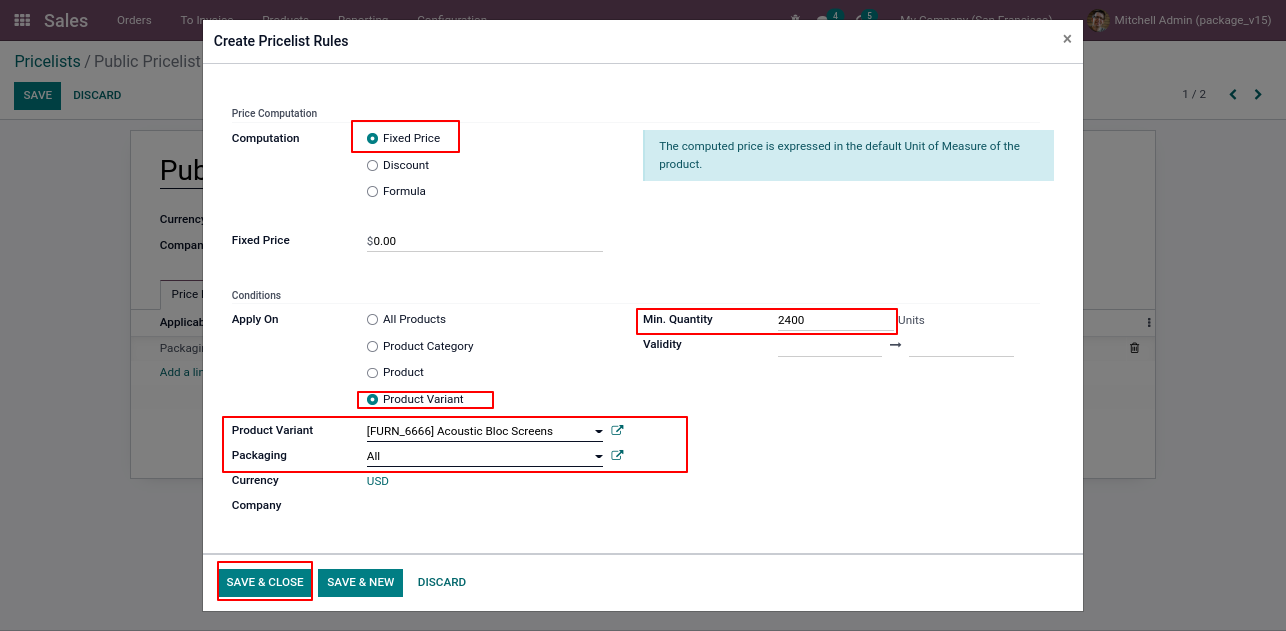 ---
Added Pricelist price rules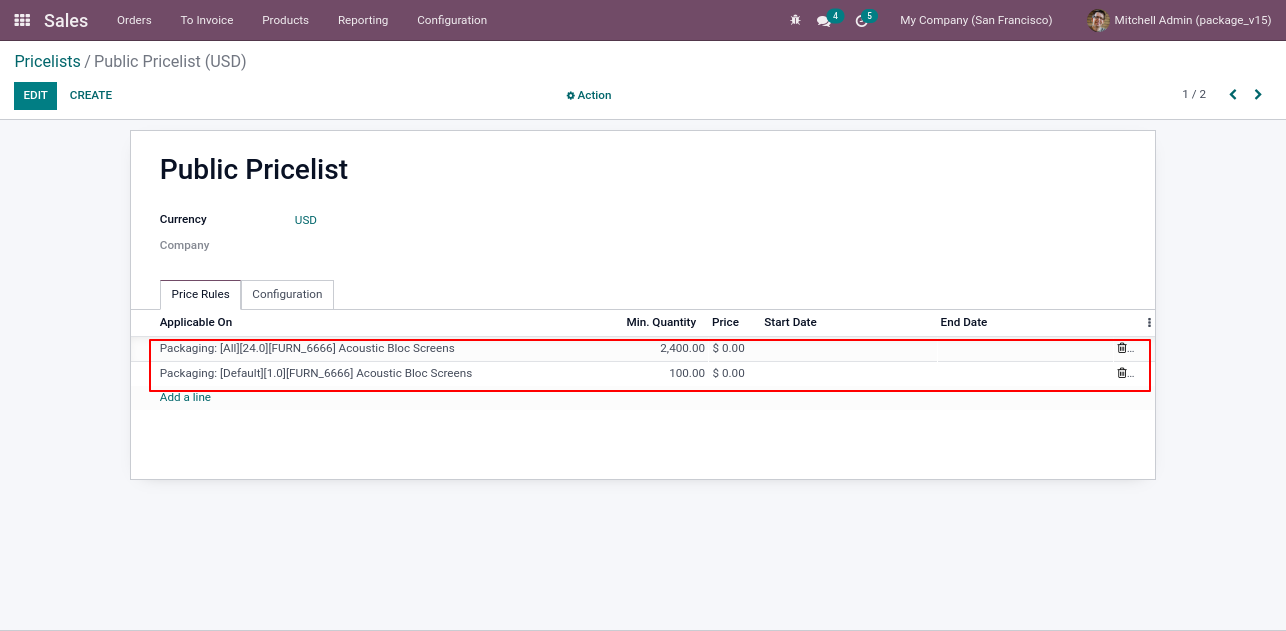 ---
Sale Order
In Sale Order when you add product you can select product packaging and as per quantity changes.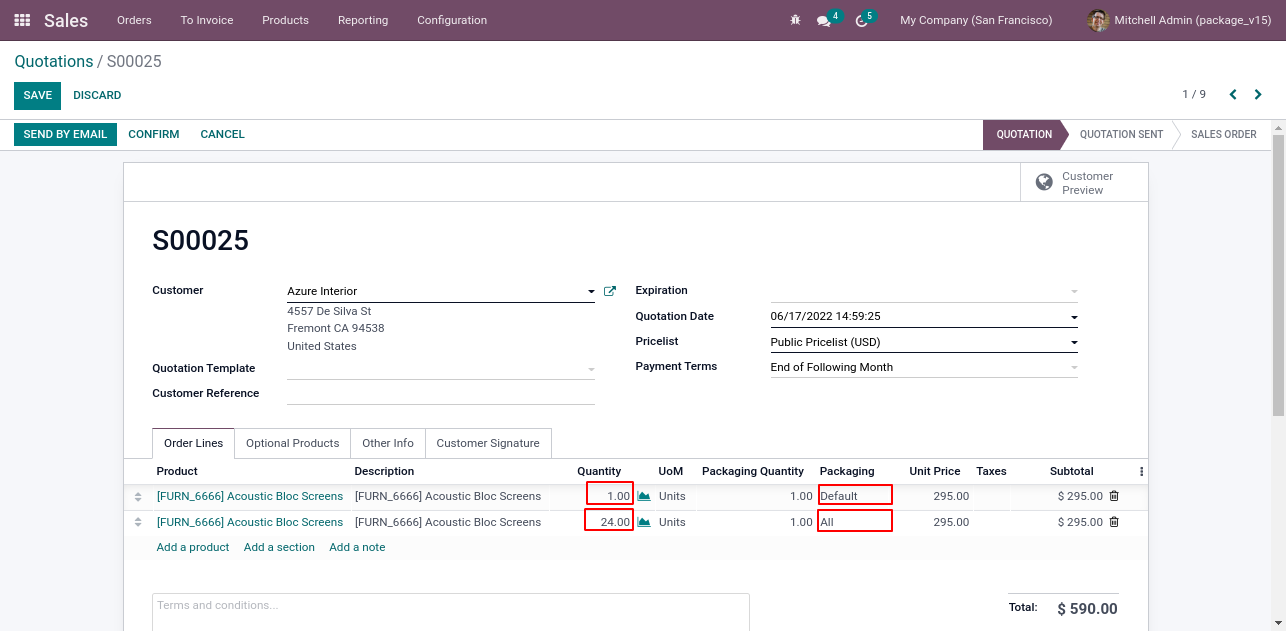 ---
FREE 3 MONTHS SUPPORT
Kanak will provide free 3 months support for bug fixes, any doubts or queries, installation, configuration support or any types of issues related related to this module.

NOTE: This module do not required extra configuration.
Comment on this module. Please Login