Required Apps
• website_sale
• sale

Technical Name
donation_payment_knk
License
OPL-1
Also available in version
v 14.0
You bought this module and need
support
?
Click here!
---
Donation PaymentsDonation Payments Module allows user to donate money of specific amount set by administrator and supports various payment acquirers for the same.
Key Features of Donation Payments
User can Donate money from website.
Donation from various payment acquirers supported.
Donation Snippet allowing user to drag and drop snippet and also edit it.
Set Address for Company
In order to allow anonymous transaction user need to set address of their company to use as anonymous transaction.
User can set company address from Settings/General Settings/Companies: Update Info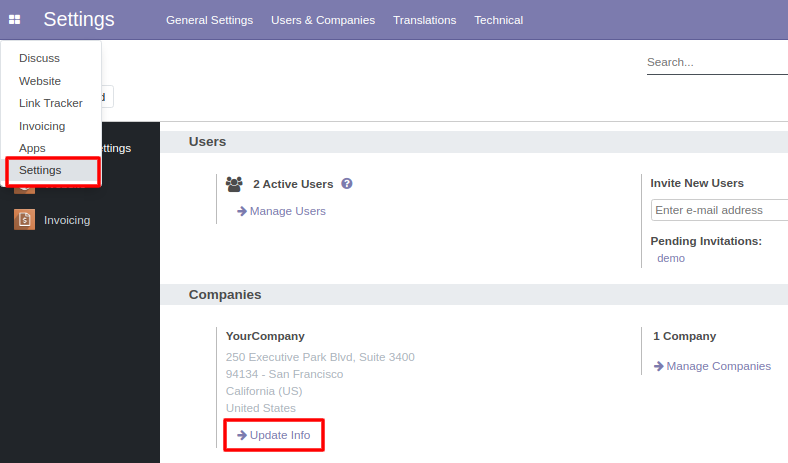 ---
Add Snippet
Goto Website and edit it(by clicking on edit button) wherever you want to add the snippet.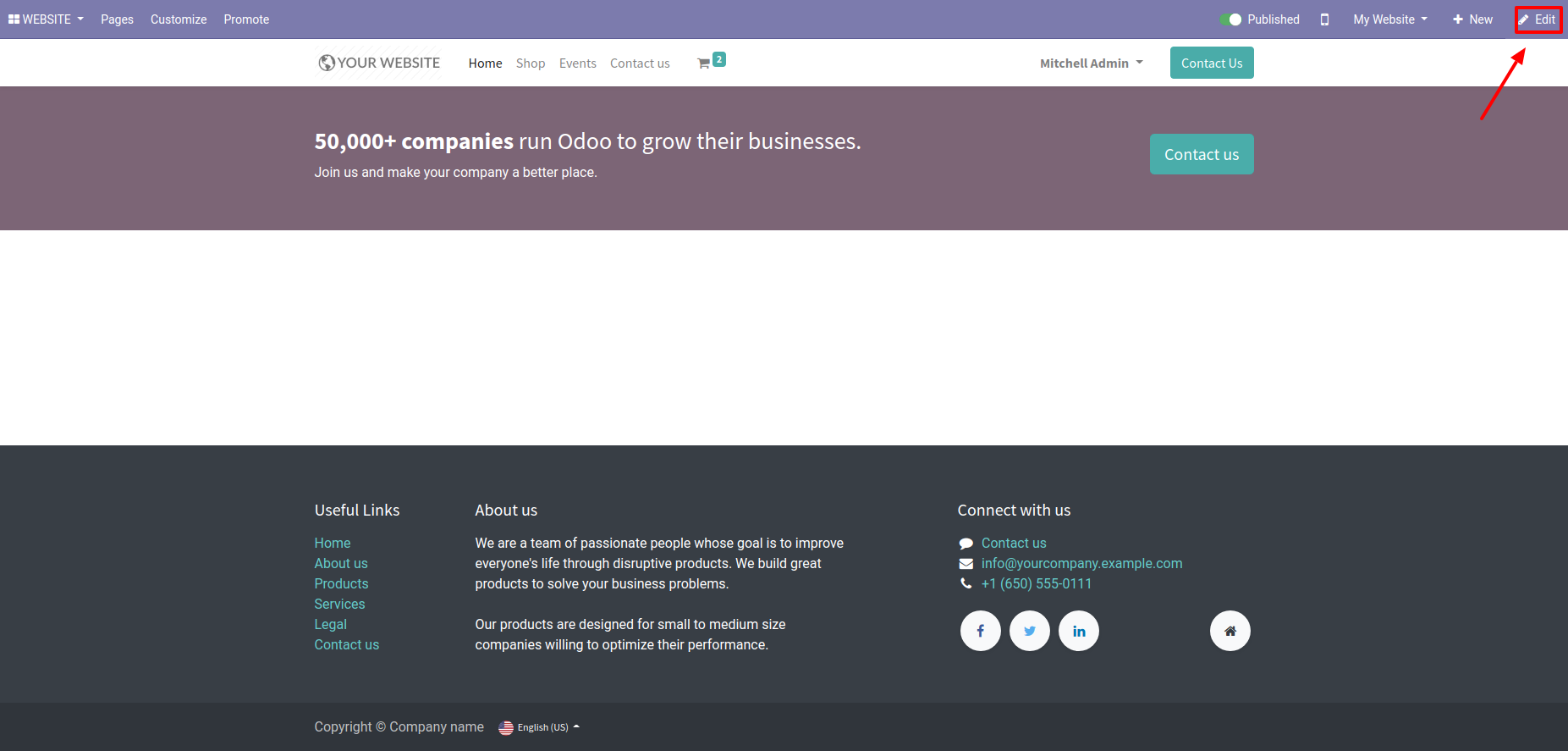 ---
Donation Snippet
Drag the donation snippet and drop wherever it feels suitable on your website.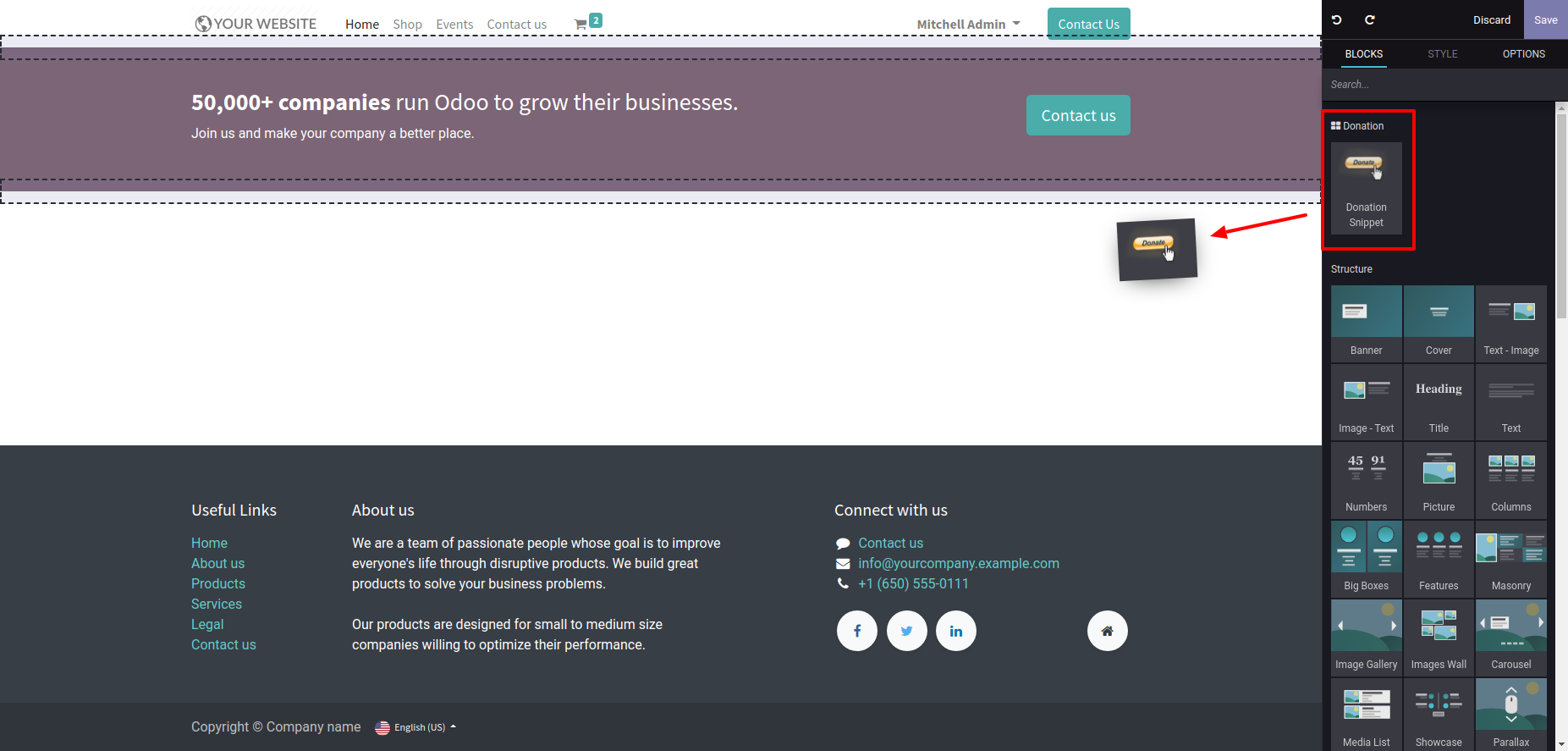 ---
Donation(Registered Users)
After adding snippet user is ready to accept donation from customers as well as anonymous donors.
Once Customer clicks on donation button, he/she will be redirected to payment page where it has to select donation amount and payment aqcuirer to pay.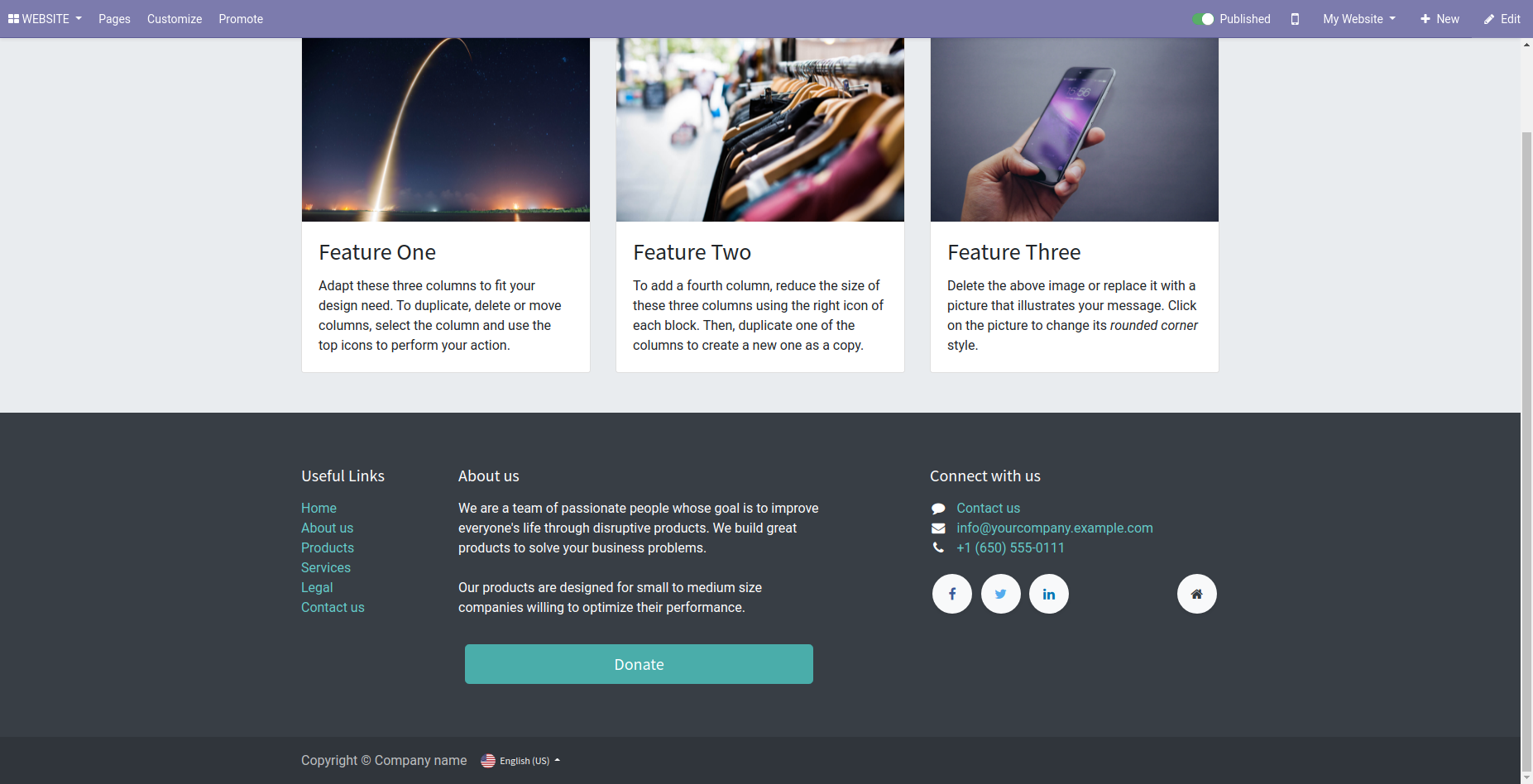 ---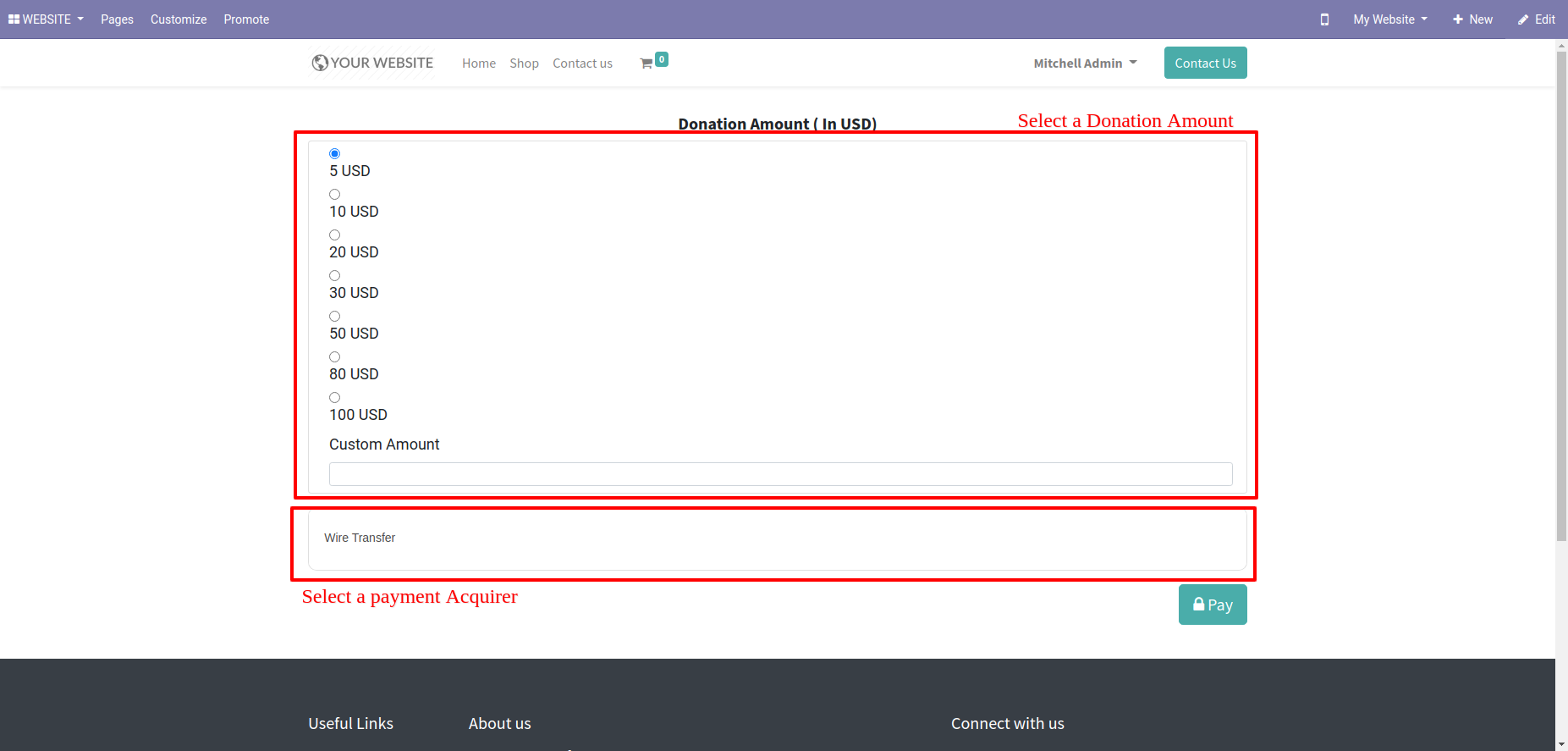 ---
Donation(UnRegistered Users)
For Unregistered user they can add name of donor as donation named after or write anonymous for making anonymous donation.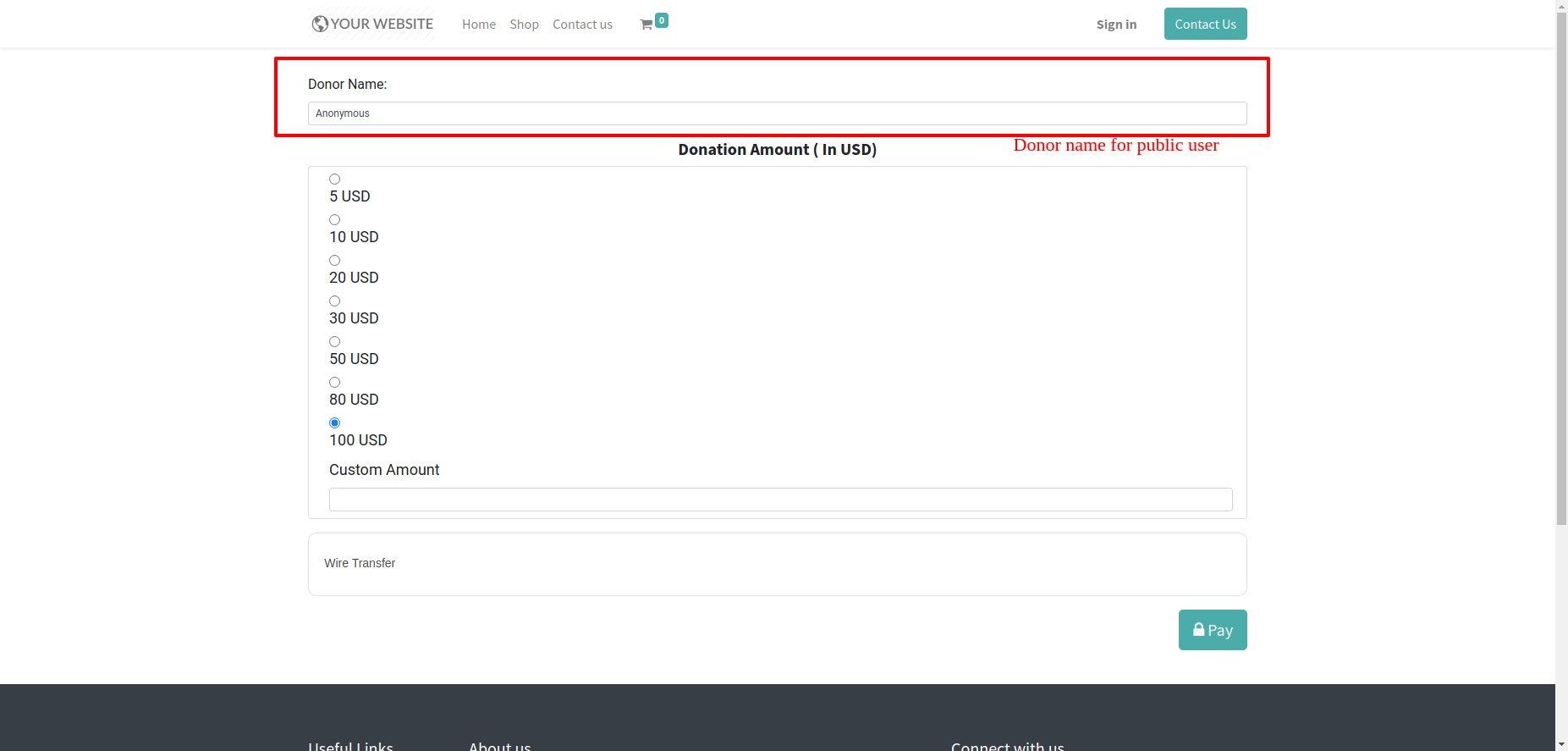 ---
FREE 3 MONTHS SUPPORT
Kanak will provide free 3 months support for bug fixes, any doubts or queries, installation, configuration support or any types of issues related related to this module.

NOTE: This module do not required extra configuration.
Comment on this module. Please Login