| | |
| --- | --- |
| Required Apps | • website |
| Technical Name | website_faq_knk |
| License | OPL-1 |
| Also available in version | v 13.0 v 14.0 v 15.0 v 16.0 |
You bought this module and need
support
?
Click here!
Website FAQ
Questions category
Frequently Asked Question are created based on categories.
Add FAQ snippet
User can add predefined Snippet for Frequently Asked Question wherever user watns to add in website.
Search related question
Search field in snippet which will allow user to search questions from all FAQs.
Questions Category Add FAQ Snippet Search Related Question
Frequently Asked Questions helps you store valuable information that your employees ask about the Products and services.
---
---
Key Features
Questions Category
Add FAQ Snippet
Search Related Question
Questions Category
Goto menu Website > configuration > FAQs open FAQs tree view. User can create Frequently Asked Questions from this menu based on various categories shown separately in snippet.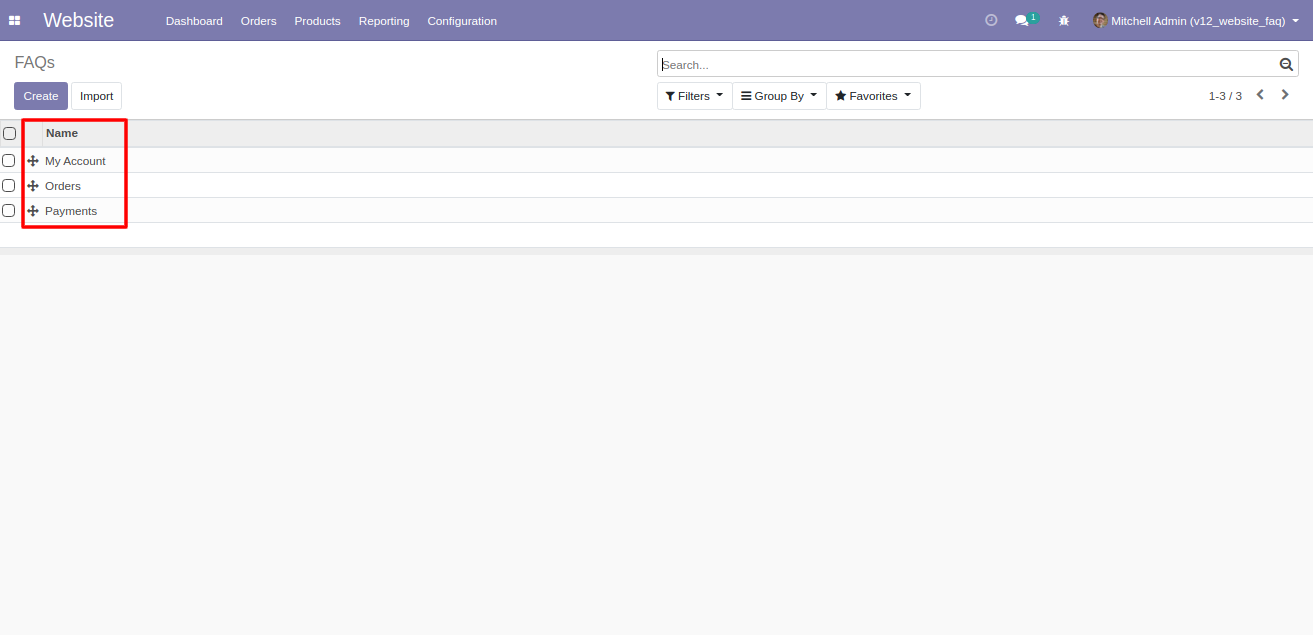 Create Questions Categories here.


Populate multiple questions along with their answer for specific category.
• Categories question along with their answers can be accessed here by system administrator.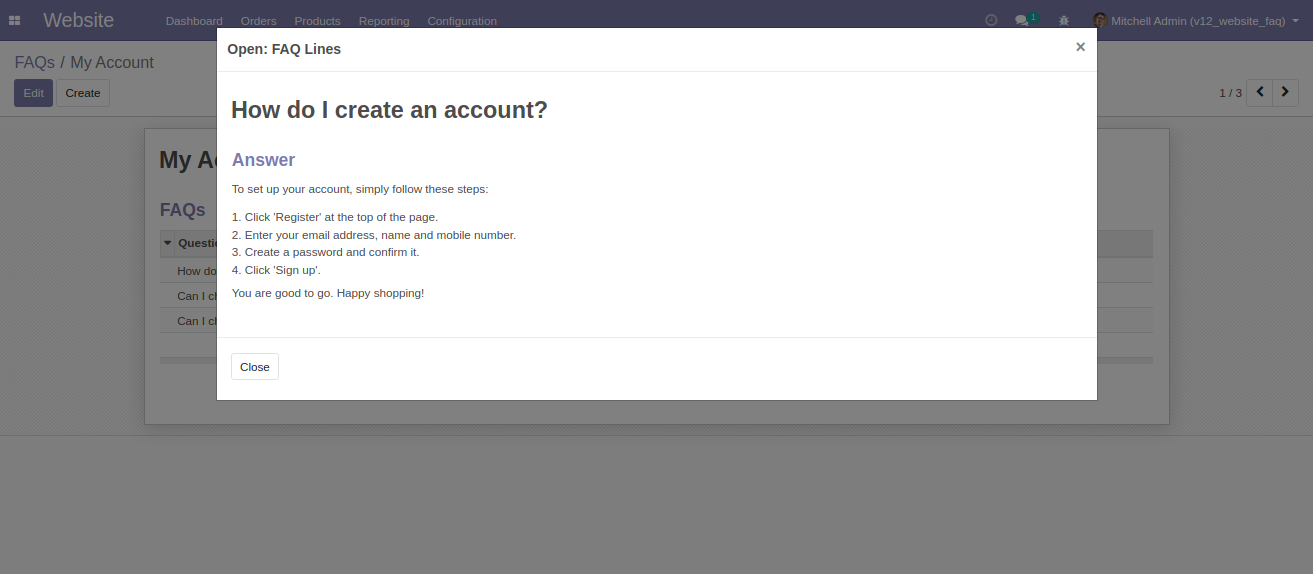 • FAQ Snippet Using this Snippet in to your website makes it flexible to associate with your website easily.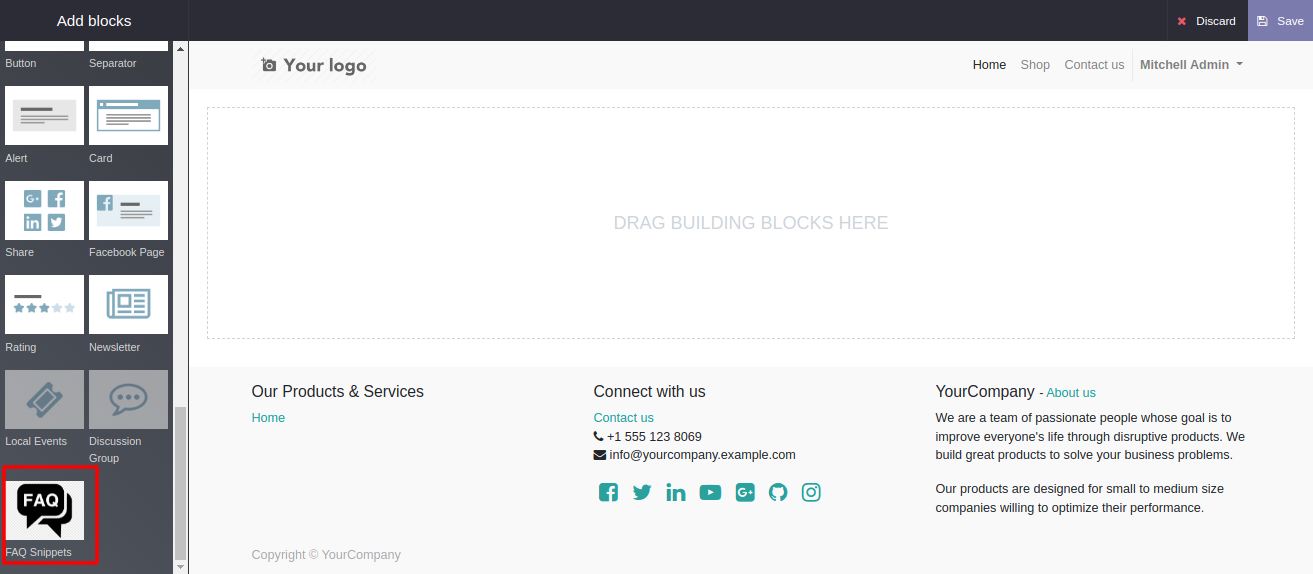 • You can simply drag the faq snippet from pallet and add to the website as desired.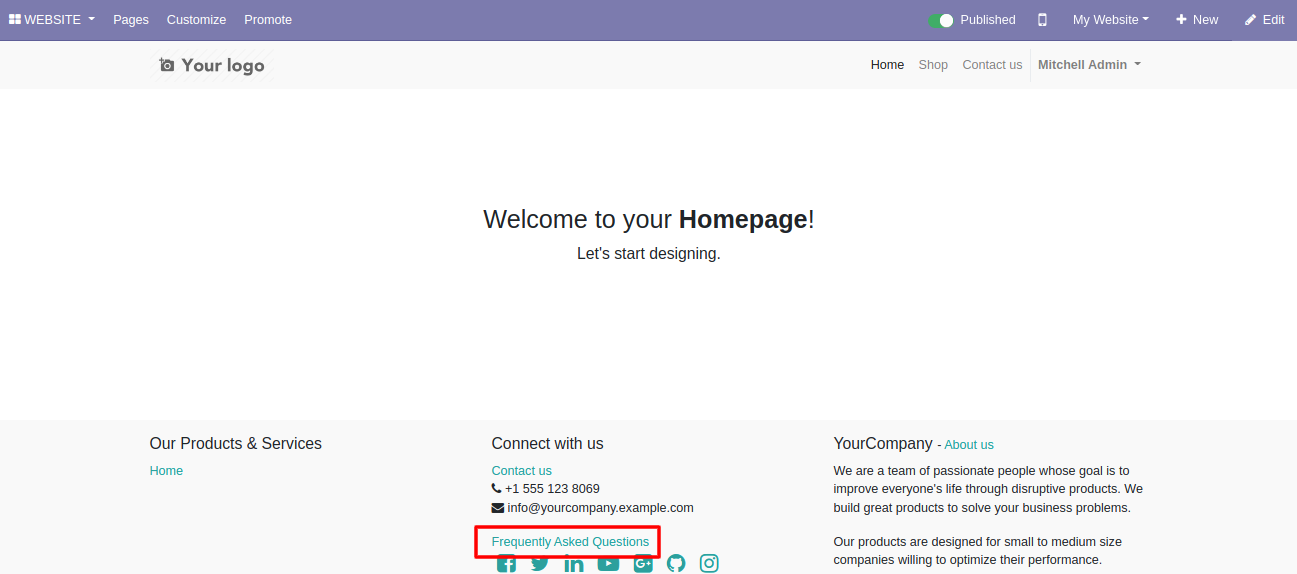 • Once done a link named Frequently asked questions will be visible on placed section clicking on which will open Frequently Asked Question page in website.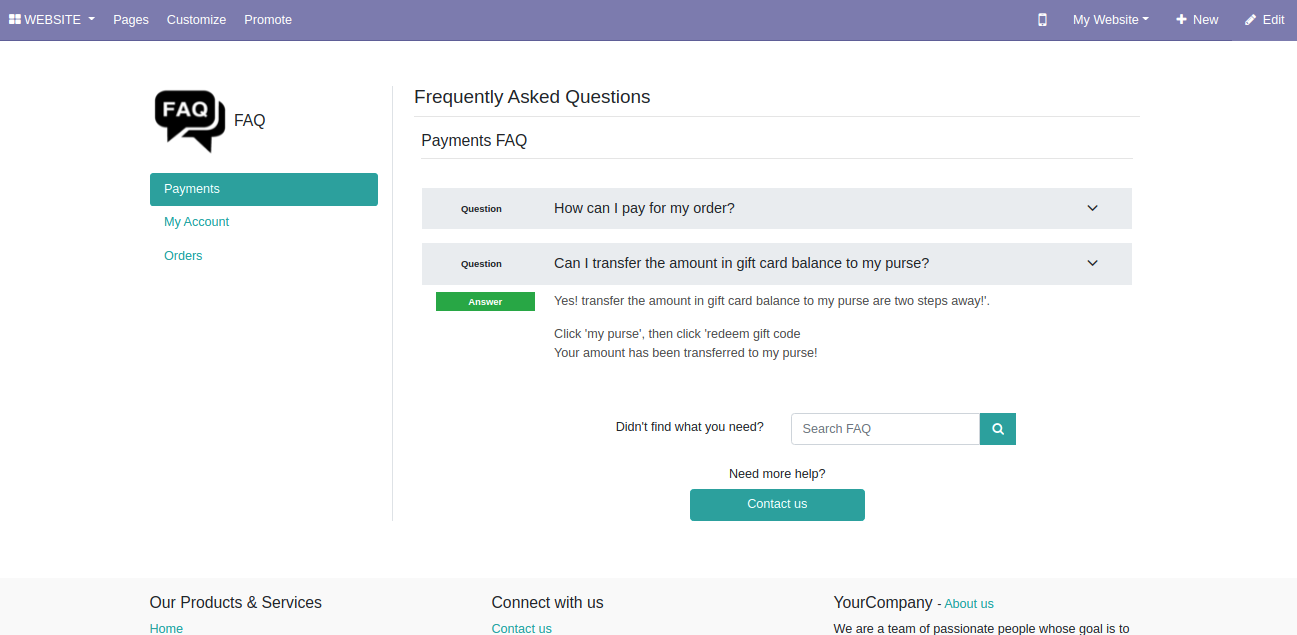 • Search Feature can be used by customers to search for specific question customer wants the answer of.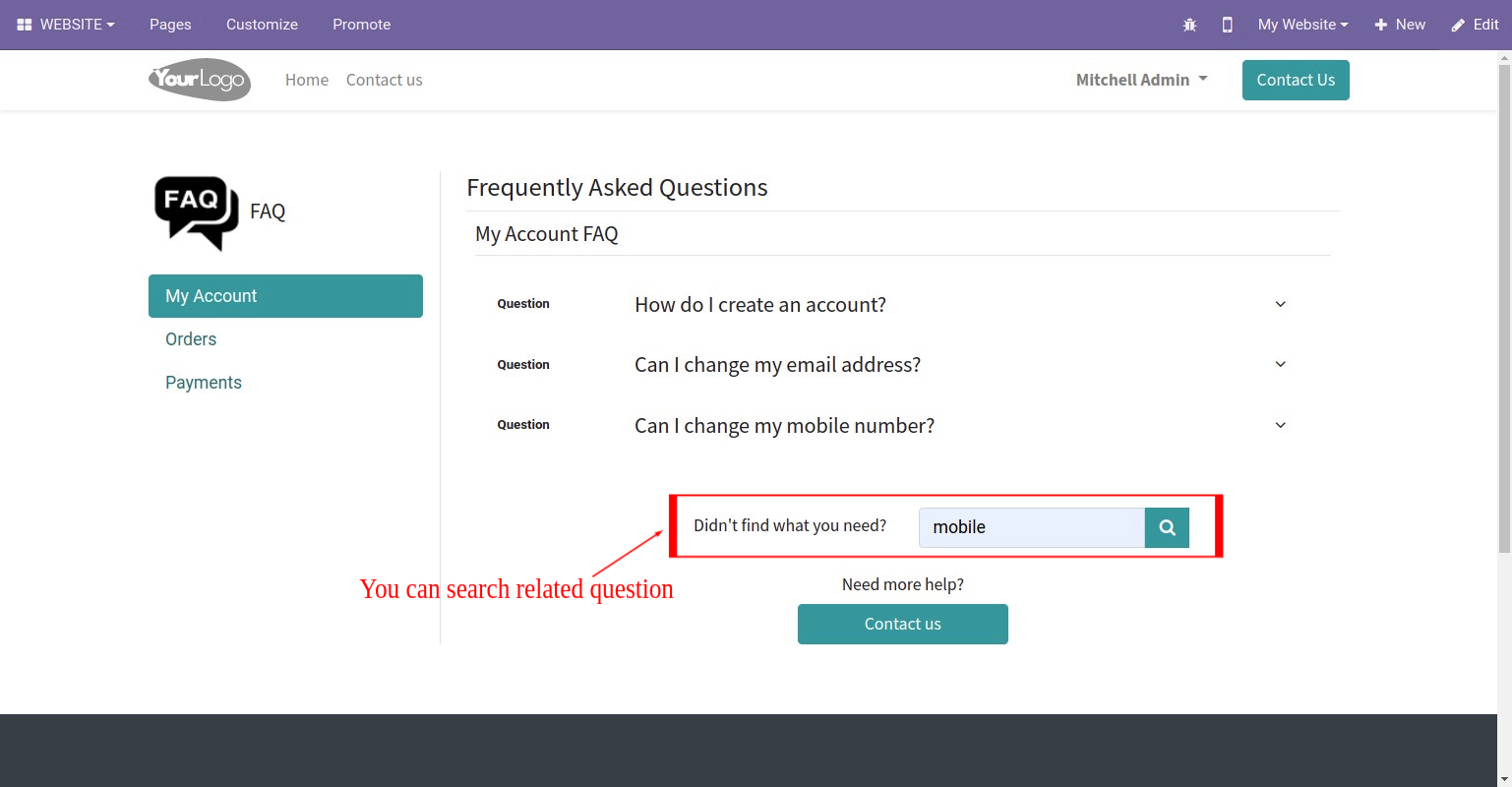 • Results of the Searched Questions would be visible on the same page by efficiently searching among all the questions.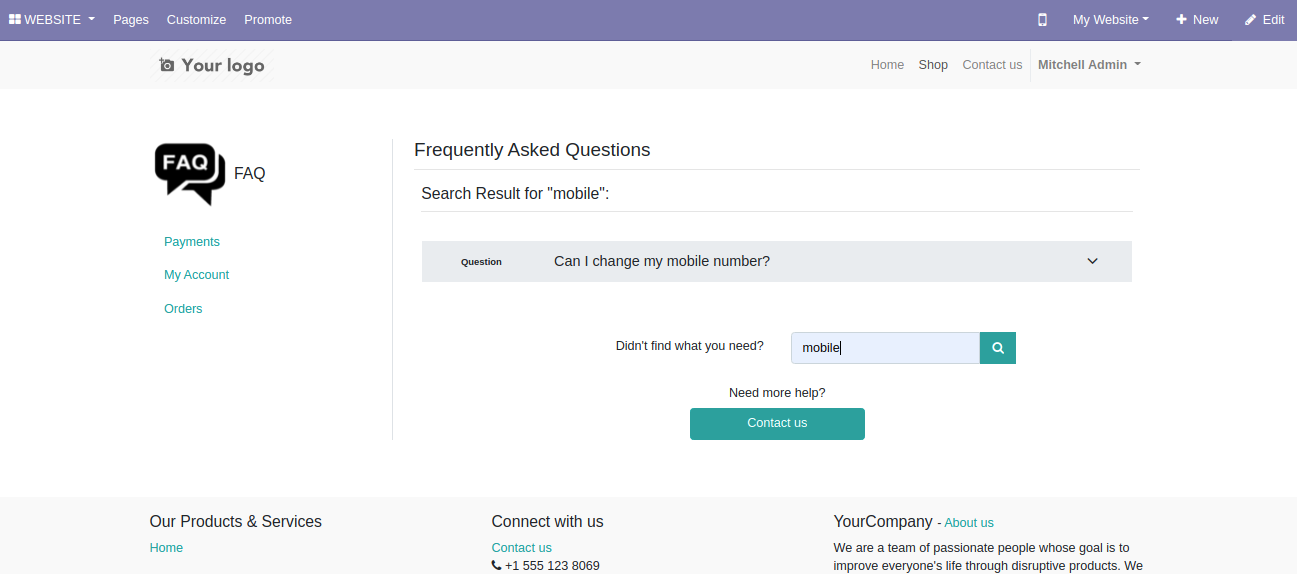 Need Any Support?
We are just one click away.
Visit: www.kanakinfosystems.com
Request Customization
Email Us
Contact Us
Comment on this module. Please Login