Required Apps
• sale_management
• stock

Technical Name
invoice_details_in_sale_knk
License
OPL-1
Also available in version
v 13.0 v 14.0 v 15.0 v 16.0
You bought this module and need
support
?
Click here!
---
Invoice Payment Details on Sales order
"Invoice Details" in Sale is a very useful odoo addon to display the invoicing amount details like Invoiced Amount, Due Amount and Paid Amount inside the Sales Order. The User doesn't need to navigate to the Invoice for checking the Payment Details for this Order.
Key Features
You can see "Invoiced Details In Sale"in Odoo.
No Configurations.
In the following steps you can see "Invoiced Details in Sale" in Odoo. You can create Sales orders and Invoices and see the "Total paid amount" and "Due amount" in the "Sale Order".
Open the "Sales order".
---
We can navigate to the "Invoice of this Sales Order" to see all the Invoice Details.
---
You can see the "Total amount", "Paid amount", and "Amount due in the Invoice.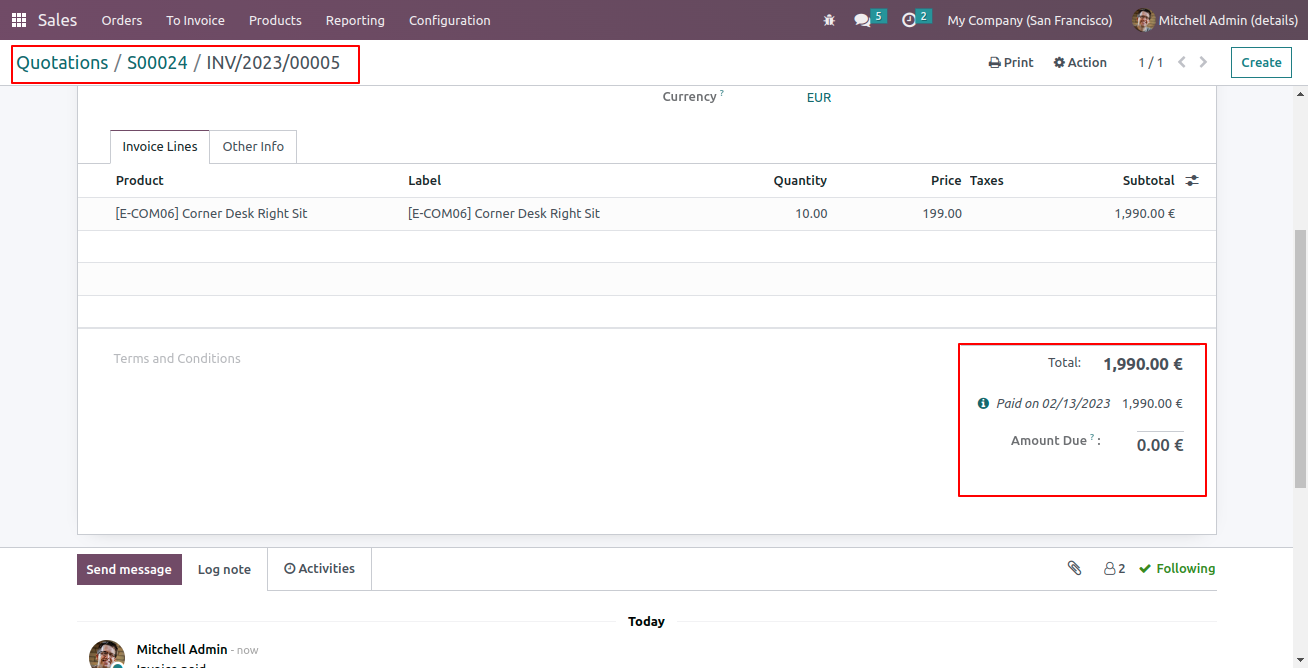 ---
Now Navigate back to the Sales Order and you can see the same details like "Invoiced details", "Due amount", and "Paid amount" in the "Sale Order" also.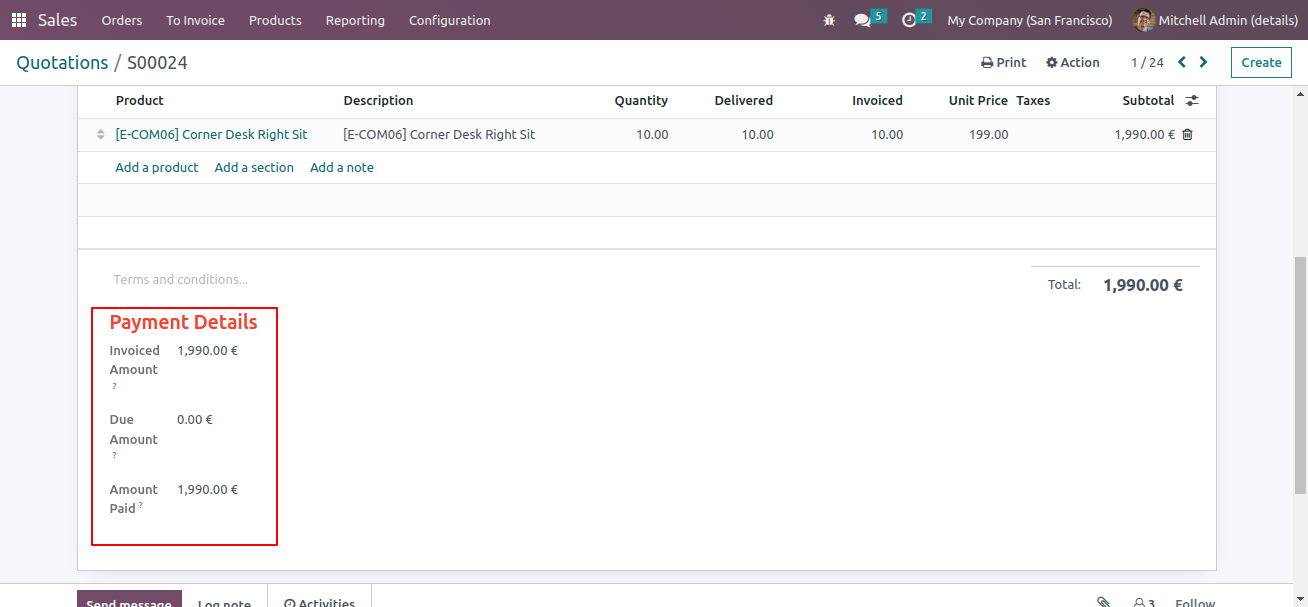 ---
FREE 3 MONTHS SUPPORT
Kanak Infosystems LLP. provide free 3 months of support for bug fixes and other technical issues. For any doubts or queries such as installation, configuration support, or any types of issues related to this module, contact our experts.

NOTE: This module do not required extra configuration.
Comment on this module. Please Login