| | |
| --- | --- |
| Technical Name | advance_calendar_knk |
| License | OPL-1 |
---
Using advance calendar view module, user can see their event detail on right sidebar and present day on the top of the calendar view.
Key Features of Advance Calendar View
Efficient way to manage their evnets.
In Daily view, user can see event organizer at top of the calendar view with the help of group by responsible.
User can be easily viewed and helps to plan routine, remembers important dates and organizes events.
Creating Calendar Event
Create an event as base flow.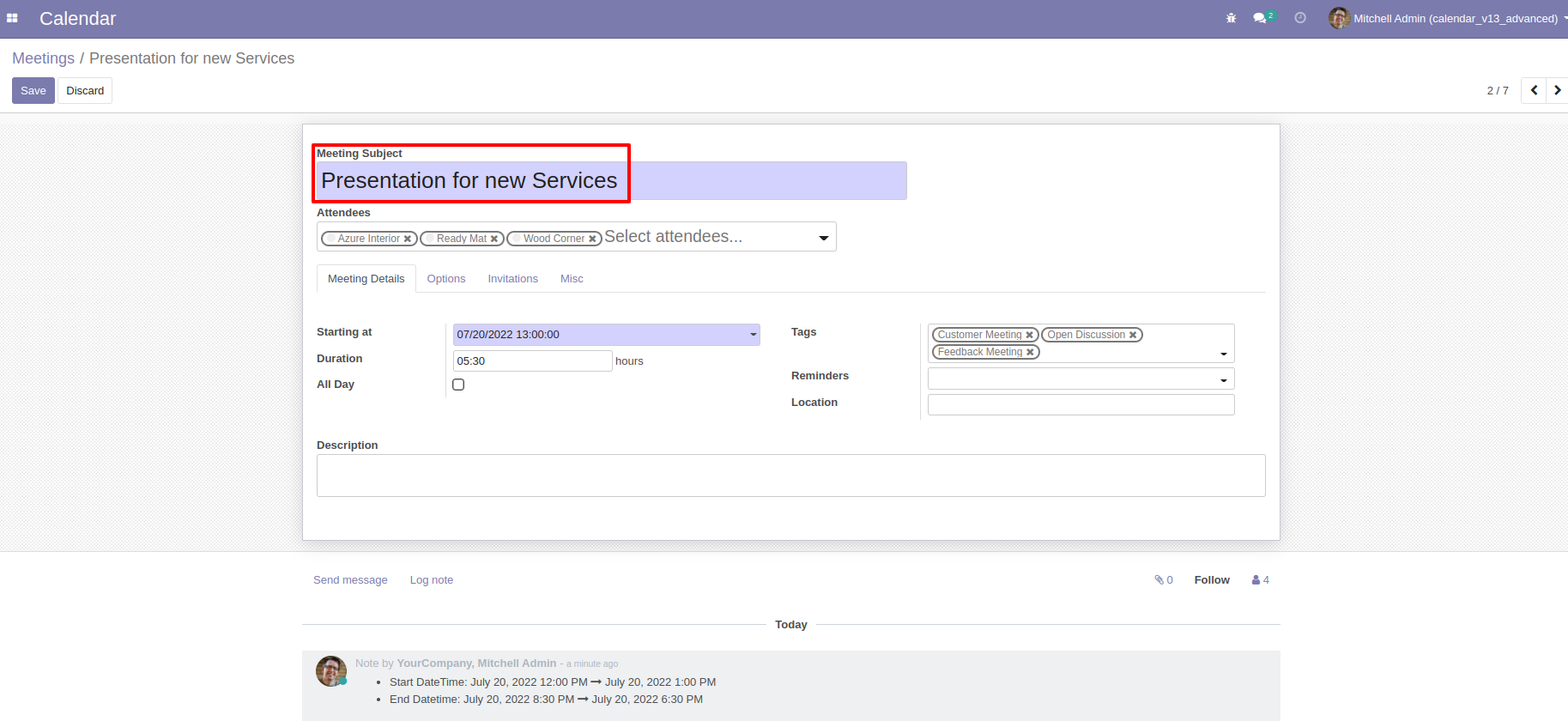 Here, User can see the weekly view of calendar.And also see the present day.
When user select the event, at that time all details about this event will be view on right sidebar. Here user can even edit their event.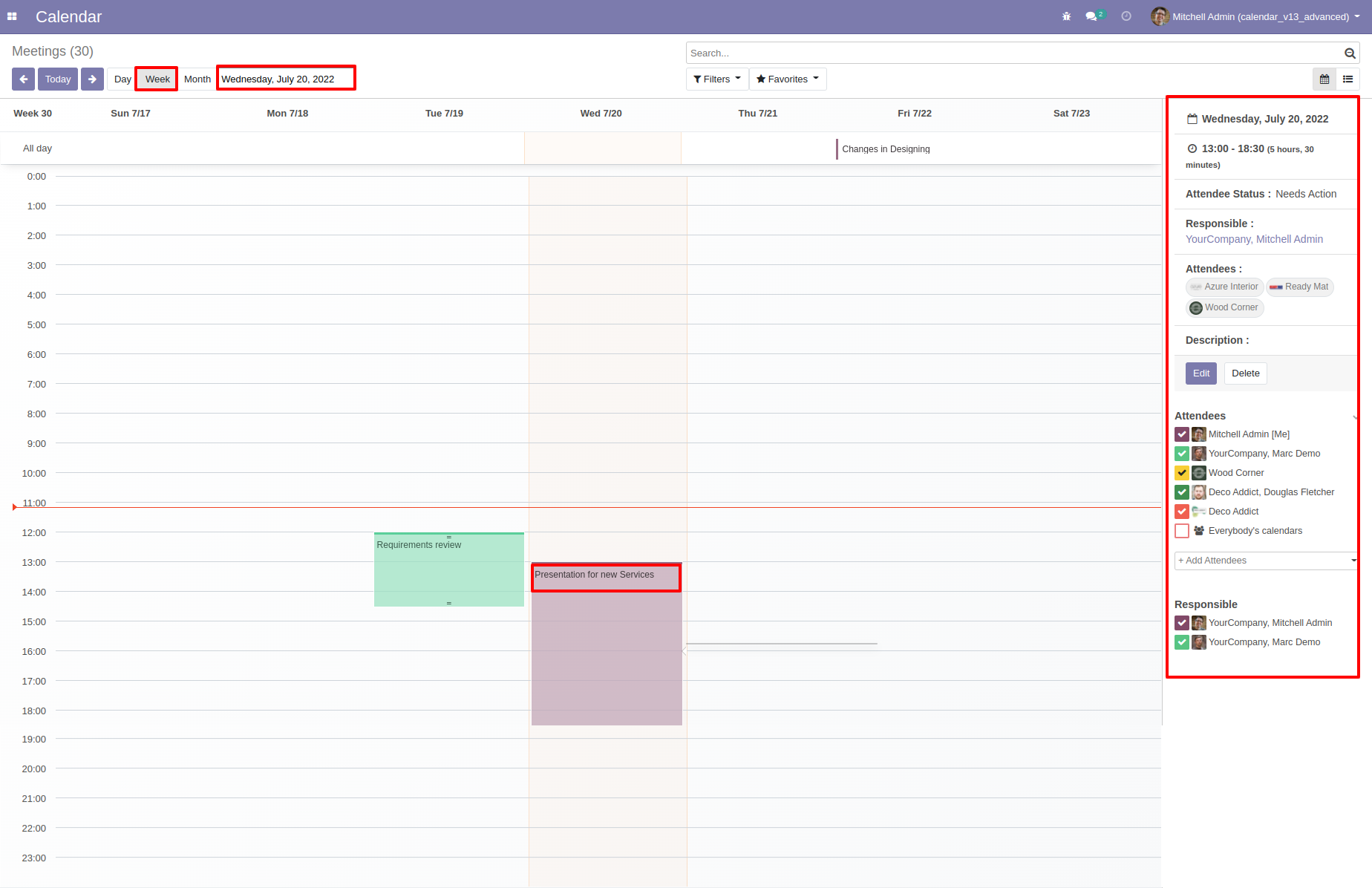 Below, the Day view of the calendar.
In Day view, Organizer of this event is view on the top of the calender view.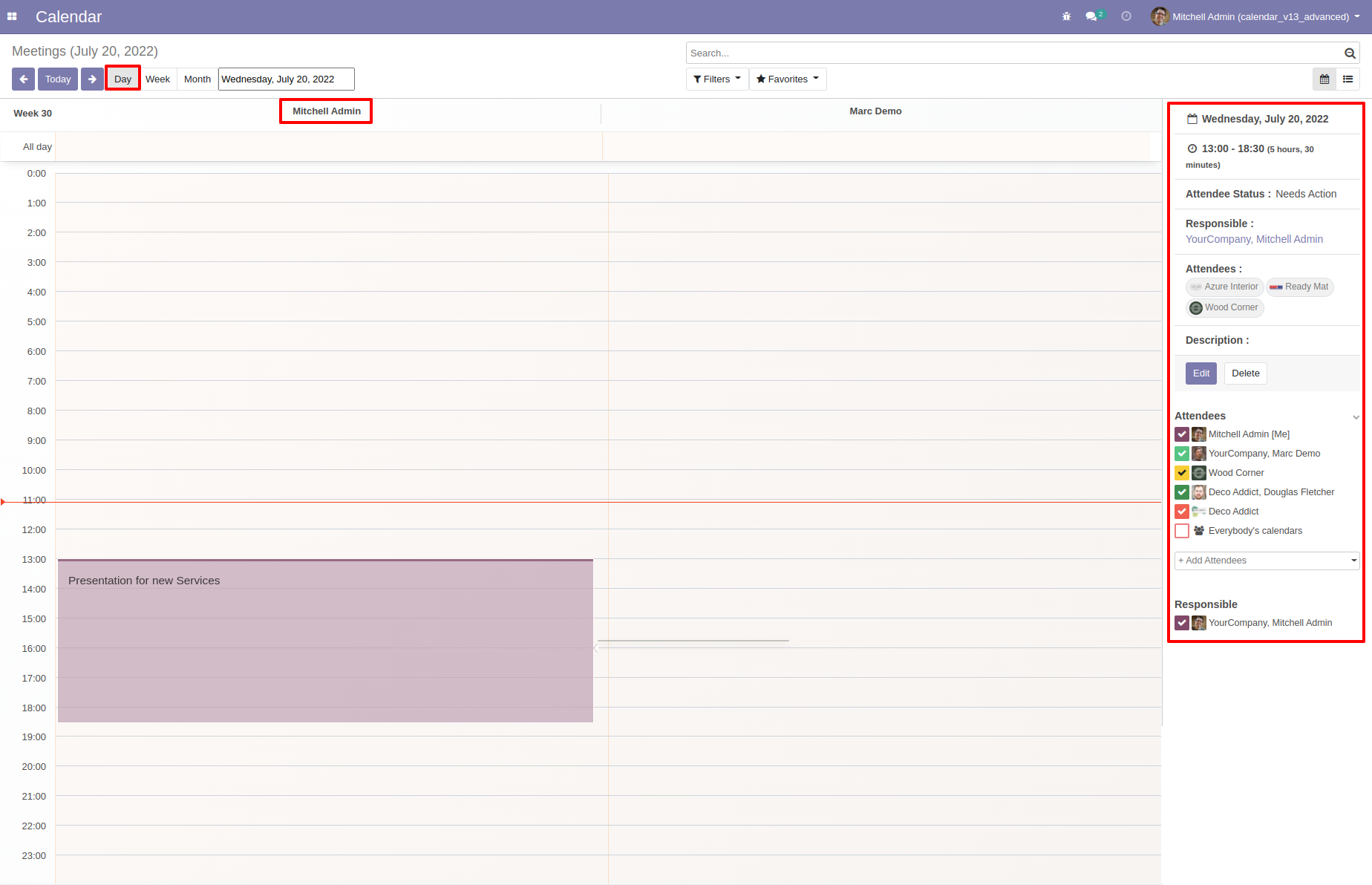 In action of calendar, we can set the context value. So in day view, responsible are display on the top.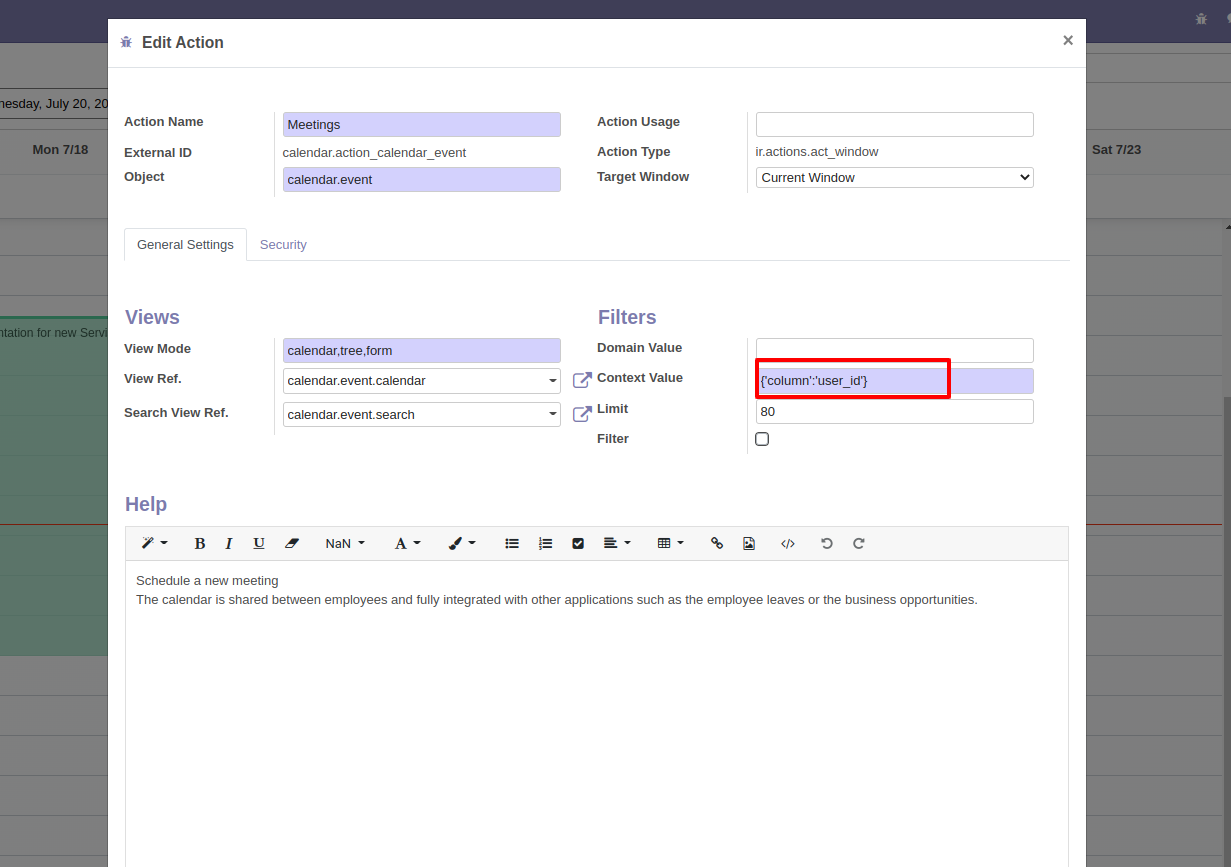 Here, the month view of the calendar.And also see the present day.
With a month view, user can view events for monthly.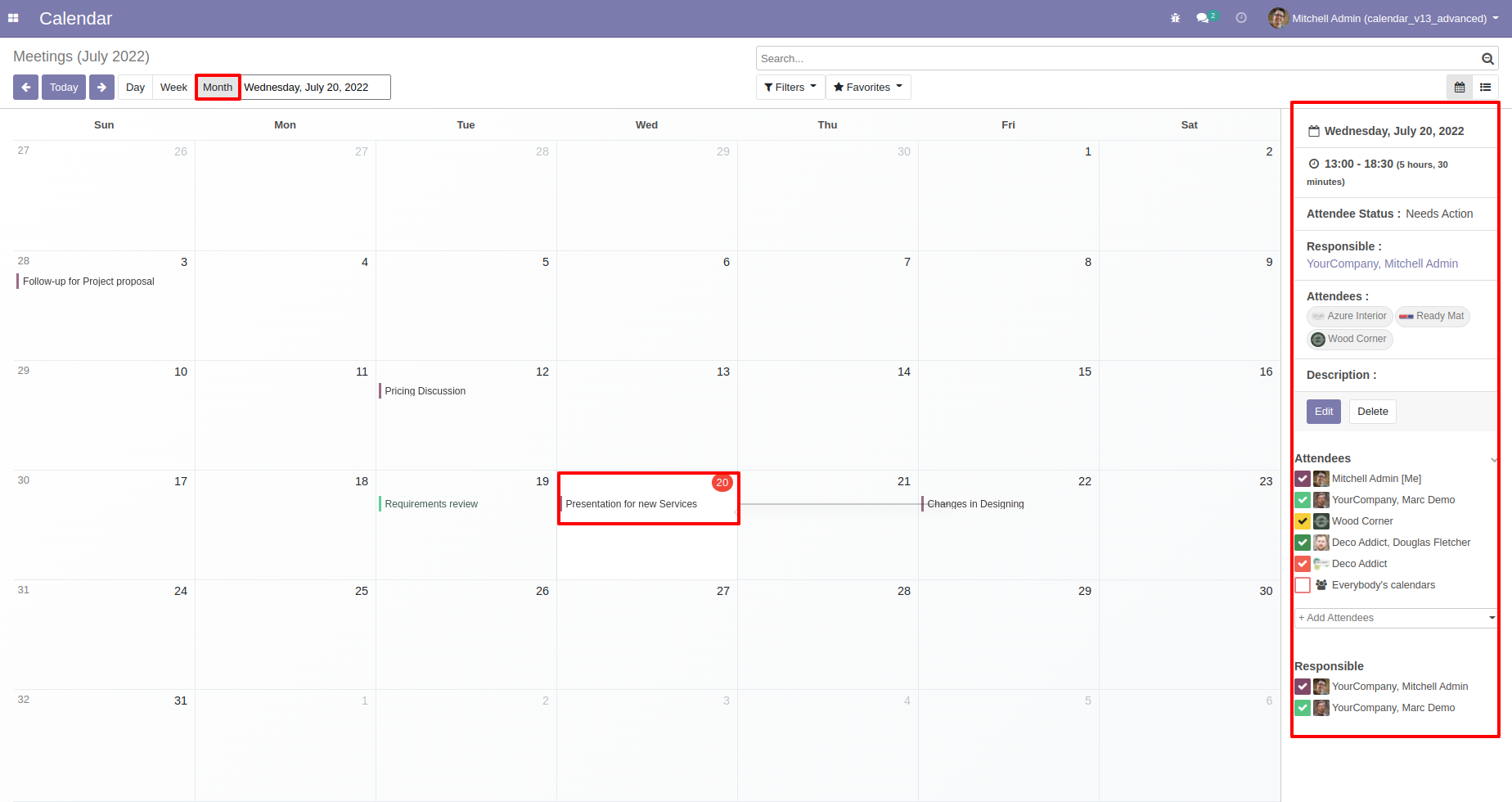 FREE 3 MONTHS SUPPORT
Kanak will provide free 3 months support for bug fixes, any doubts or queries, installation, configuration support or any types of issues related related to this module.

NOTE: This module do not required extra configuration.
Comment on this module. Please Login